Quang Tri is located in the central part of the country and is home to many worthwhile attractions that not everyone knows about. It has a peaceful landscape with honest, rustic people and historical memories still imprinted. Coming to Quang Tri, you will not only rest and visit, but above all, you will learn and understand a lot of things, filled with valuable life experiences that not all destinations bring to you.
15 Places to visit Quang Tri worth a visit not everyone knows
Bich La ancient village
Bich La ancient village with 500 years old in Trieu Dong commune, Trieu La district is famous for being a masterpiece of spiritual land. This is the home of many talented people of our country from the past to the present, the most typical of which is comrade Le Duan. Visiting Bich La ancient village, you will discover interesting stories, things that you have never found in documents in books or newspaper pages. In addition, Bich La communal house festival held on the night of the second day and the morning of the third day of Tet is also a cultural activity worth exploring.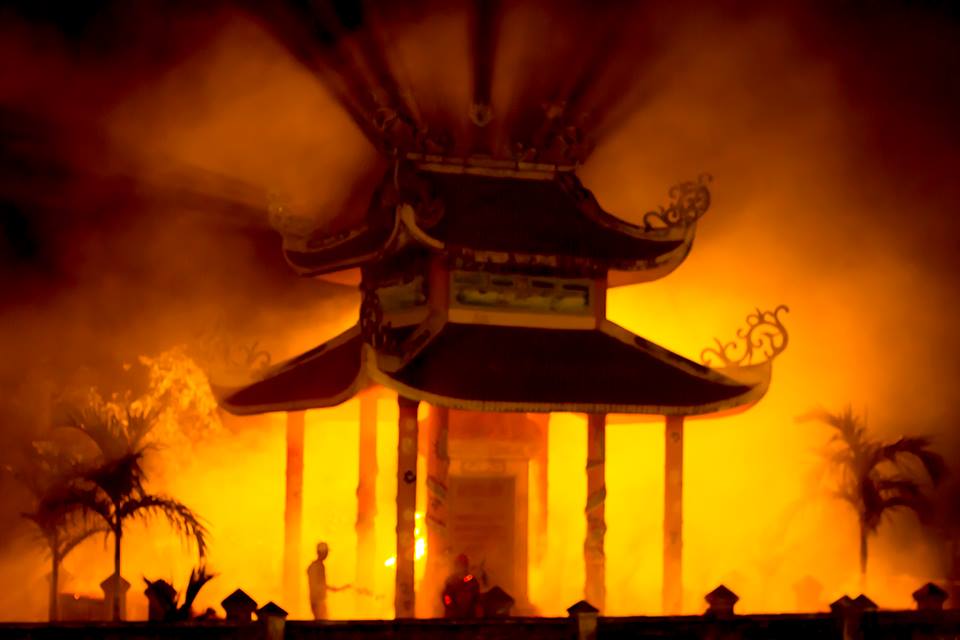 The magical beauty of the ancient village of Bich La in the festive season (Image: Collection)
Cam Lo fair market
Cam Lo fair market is located in Cam Lo district, Quang Tri province, close to Hieu river. This is a 5-century-old market and from the 16th century, it has become one of the busiest trading centers in the North Central region. The market only meets 6 sessions a month on the 3rd, 8, 13, 18, 23, 28 lunar calendar. However, the Tet markets are much more crowded, bustling and busier.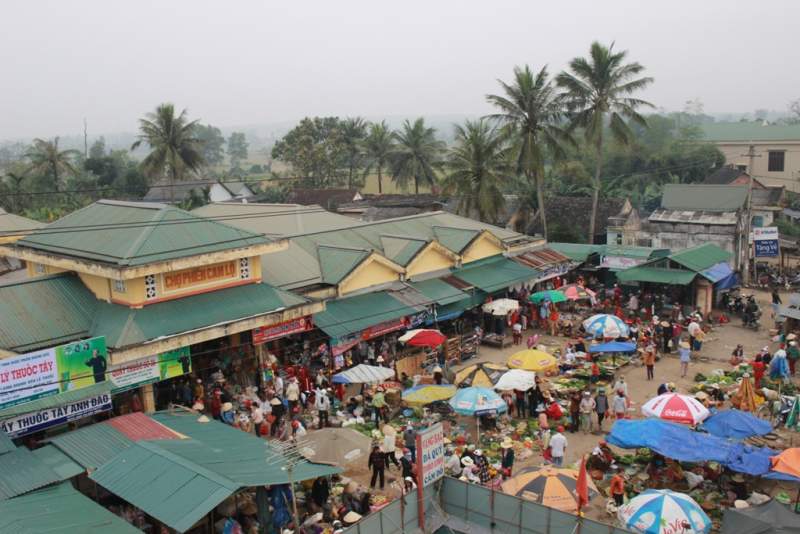 Busy Cam Lo fair (Photo: Collection)
The market sells very rich items such as gold, silver to fish sauce, salt, melon, coffee … Especially, although it is just a rural fair, the stalls are displayed very nicely and separately Cau and Trau goods. , Glutinous rice … Come to this fair, you will have the opportunity to see the lively scene of a rural market and also listen to the interesting sales and quirks of sellers and this is the location. Quang Tri tourist can experience the casual market of Vietnamese people.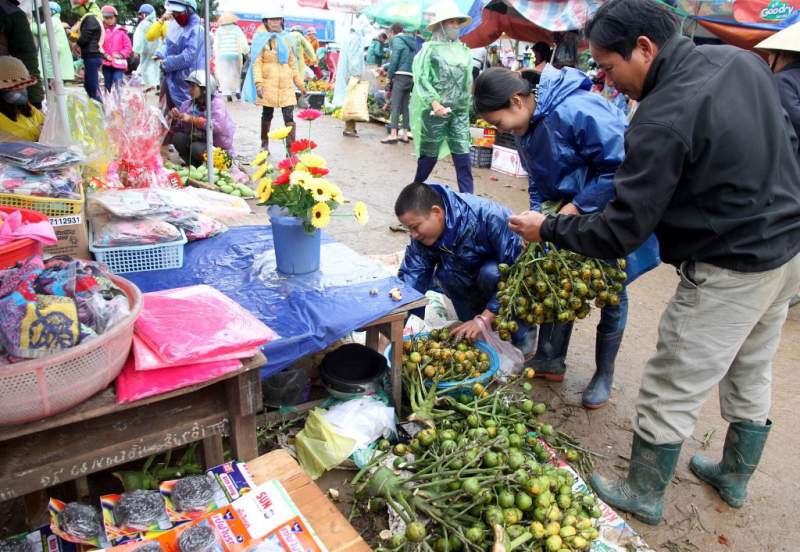 A corner of the fair on Tet holiday (Photo: Collection)
Cua Tung Beach
Cua Tung beach is located in Vinh Quang commune, Vinh Linh district, Quang Tri province. You have to start from Dong Ha city, follow National Highway 1A and follow provincial road 70 to Vinh Quang commune and you will be shown the way to Cua Tung.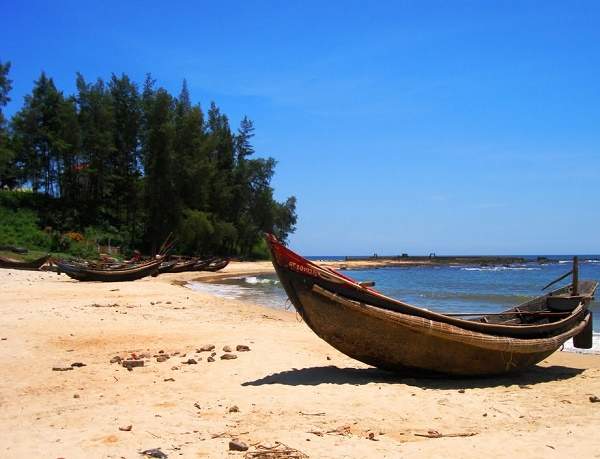 Peaceful Cua Tung Beach (Image: Collection)
A Quang Tri tourist destination attracts a lot of visitors to have fun, swim in the summer by the blue water, white sand and smooth. In addition to bathing, you can also enjoy delicious seaweed, especially if you go in October, although the water is not very clear because there are many seaweeds, however, seaweed this season is a dish that you must enjoy. stay awake when visiting Cua Tung.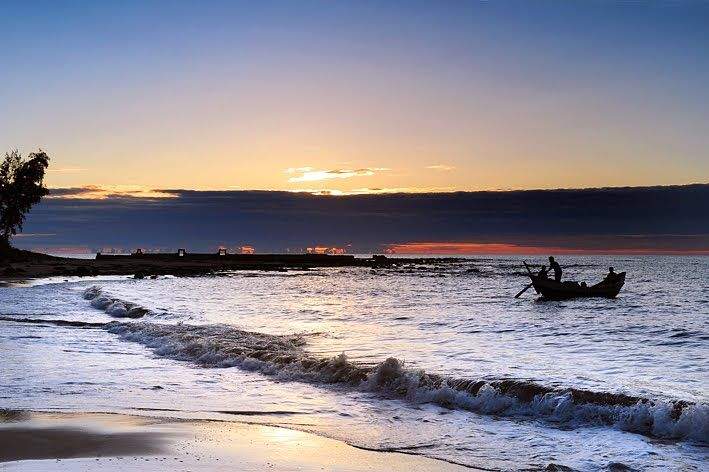 Cua Tung is beautiful and not inferior to other famous beaches (Image: Collection)
Con Co Island
From Cua Tung, you go to the West to see a beautiful island appearing in the middle of Vinh Linh sea, which is Con Co Island. The island is located at an altitude of 5-30m above sea level and is less than 30km from the mainland. This is an island associated with historical events of the country during the anti-American resistance war.
Dreaming scenery of Con Co (Image: Collection)
Today, Con Co has been upgraded a lot to attract a larger number of tourists to visit the tourist attractions in Quang Tri with attractive tourist services or to open transportation easier for tourists. approach. Visit Con Co, you will really be immersed in the peaceful, untouched space of nature.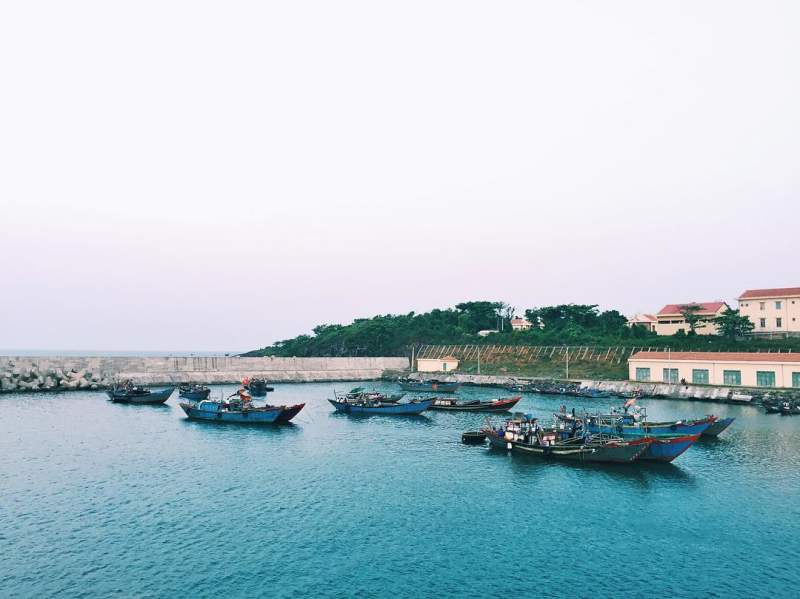 Dunes of pristine and peaceful (Image: Collection)
Vinh Moc Tunnels
7 km north of Cua Tung beach is the Vinh Moc Tunnels, a place associated with the glorious historical memories of our nation. Vinh Moc tunnel was built in 1965 with a length of about 2000m. The structure of this tunnel includes 3 floors used for different purposes of the army and our people in the resistance. Until now, this place seems to retain its original architecture despite the devastating war.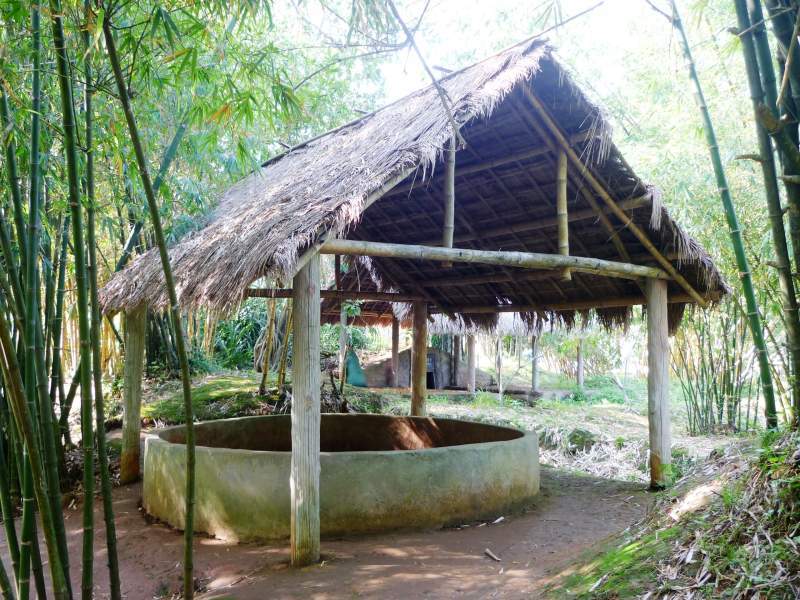 A corner of the Bay Moc Tunnels (Image: Collection)
This is an attraction that young people should be interested in because here, you will have the opportunity to learn the history of the country in the most realistic way, felt directly through exhibits, through real space in the country. religion, not through a dry page anymore.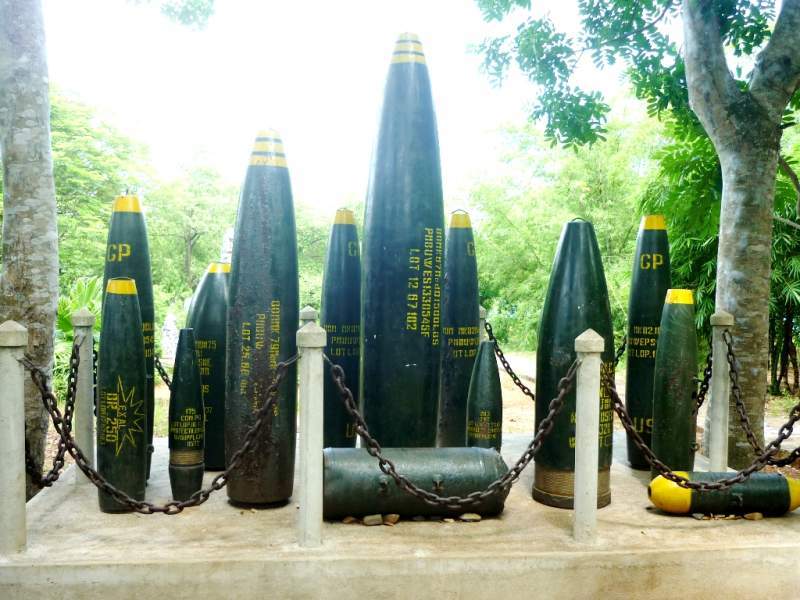 Historical artifacts on display at the tunnel (Image: Collection)
Quang Tri Citadel
Located in Ward 2, Quang Tri town and 2km to the East of National Highway 1A to the ancient citadel area of Quang Tri. This citadel has a circumference of nearly 2km, a height of about 4m and had to suffer the heavy devastation of giant bombs during the war.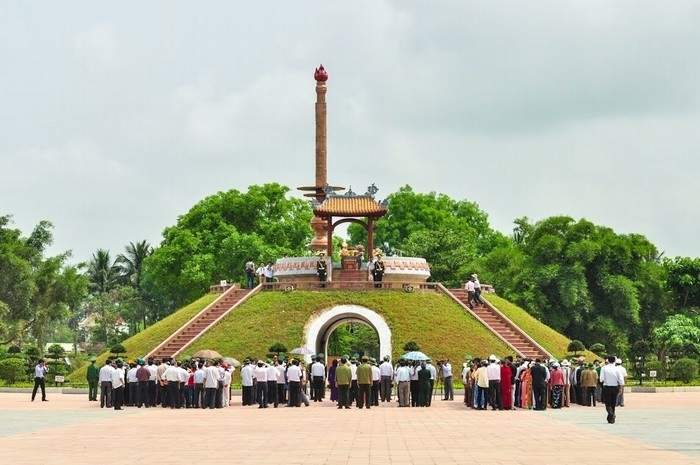 Quang Tri Citadel attracts a large number of visitors (Image: Collection)
In addition, when our country was invaded by the French colonialists, this place was turned into a prison for our revolutionary soldiers. Therefore, the ancient citadel of Quang Tri is a historically valuable destination for our country.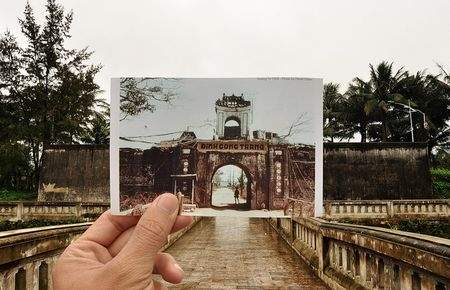 A gate of the old city (Image: Collection)
Holy Land of La Vang
Located in Hai Phu Commune, Hai Lang District, Quang Tri Town, La Vang Sanctuary is the center of the Holy Mother of the Vietnamese Catholic Church. The name La Vang originates from a very interesting story, that is the Catholicism was rebelled under Canh Thinh King, Tay Son Dynasty, so Catholics in Quang Tri moved here to avoid punishment. , due to the remote nature of this land, people communicate with each other by "shouting" and the screams always resound in the distance.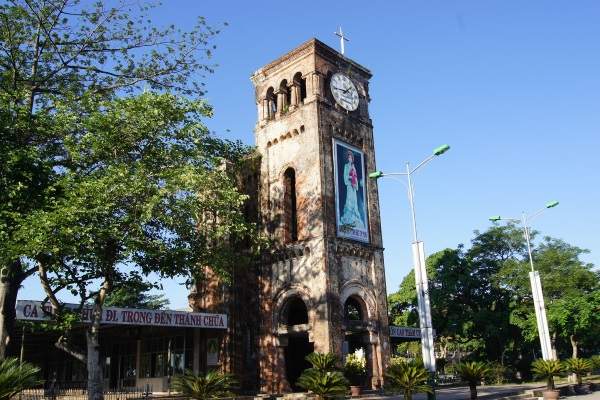 La Vang Sanctuary (Image: Collection)
Today, this is where Catholics all over our country make pilgrimages on every important occasion.
Place of pilgrimage for many Catholics (Image: Collection)
Hien Luong Bridge and Ben Hai River
Ben Hai River originates from Truong Son mountain range to Cua Tung beach about 100km. This is the most typical river associated with the Quang Tri land as mentioned in Hue, people think of the Huong River, mention Nghe An people think of the Lam River.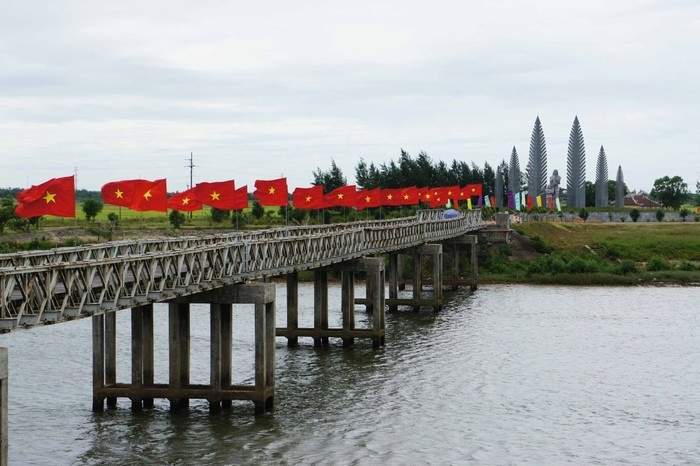 Hien Luong Bridge and Ben Hai River today (Image: Collection)
Hien Luong Bridge is a bridge across the Ben Hai River that divides this river in half. This bridge was built for pedestrians in 1928. This is an important place in the history of the resistance war against the French colonialism of our people. The 1954 Geneva Agreement chose the Ben Hai River and Hien Luong Bridge as a temporary military boundary and it was not until the spring of 1954 that the border was officially demolished. Therefore, this is a place that plays an important milestone marking the years of fighting and sacrificing the dry space for the country's reunification of our army and people.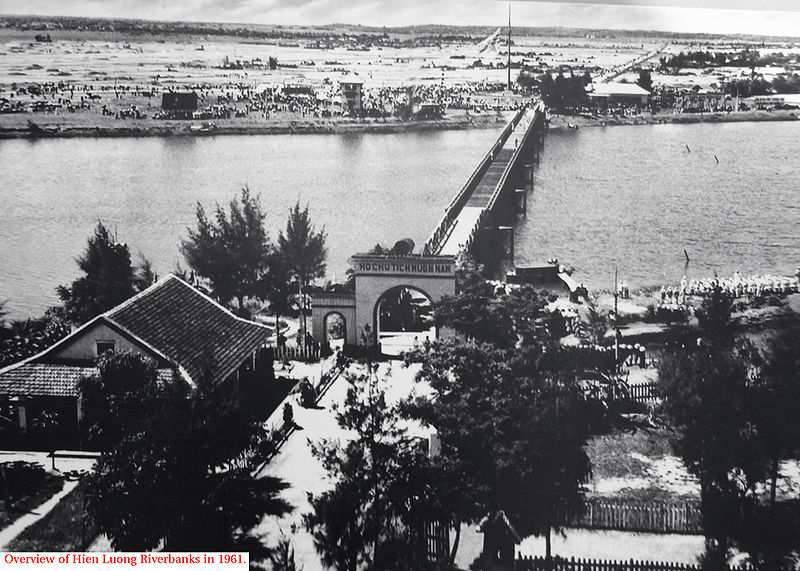 Hien Luong Bridge in the years of war (Image: Collection)
Truong Son martyrs cemetery
Located on Ben Tat hill, Vinh Truong commune, Gio Linh district, 38km north of Dong Ha is Truong Son martyrs cemetery. Because Quang Tri is one of the places where the bombs dropped the most, here, many patriotic children of our nation fell. Truong Son martyrs' cemetery is therefore the largest national cemetery with an area of 106ha, where many graves of volunteer youths, soldiers, soldiers, fire workers … have fought hard to protect the legendary Ho Chi Minh trail.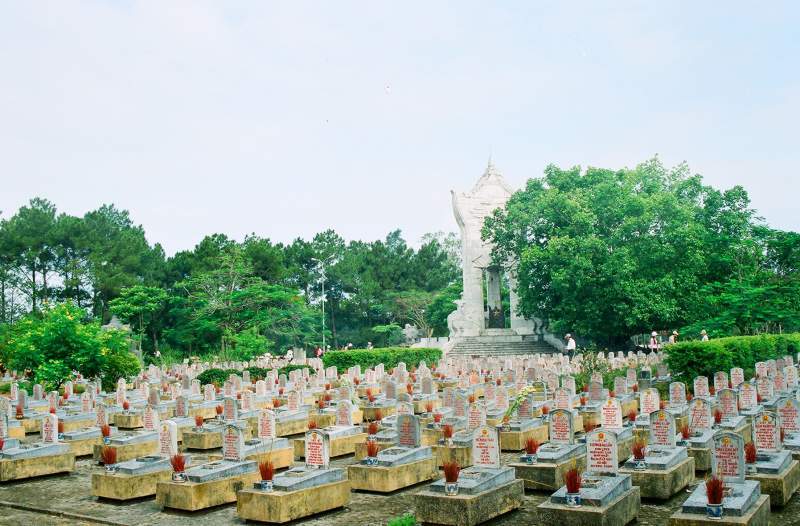 Truong Son martyrs cemetery (Image: Collection)
The cemetery is divided into 5 areas, the central area is located on a 32.4 m high hill with white stone monument and four martyrs graves arranged by province located on five hills. A lot of people around here and all visitors share that they really feel the atmosphere of majesty, heroic, sacred and hear the heavy footsteps of the soldiers fighting in the resistance. fighting here.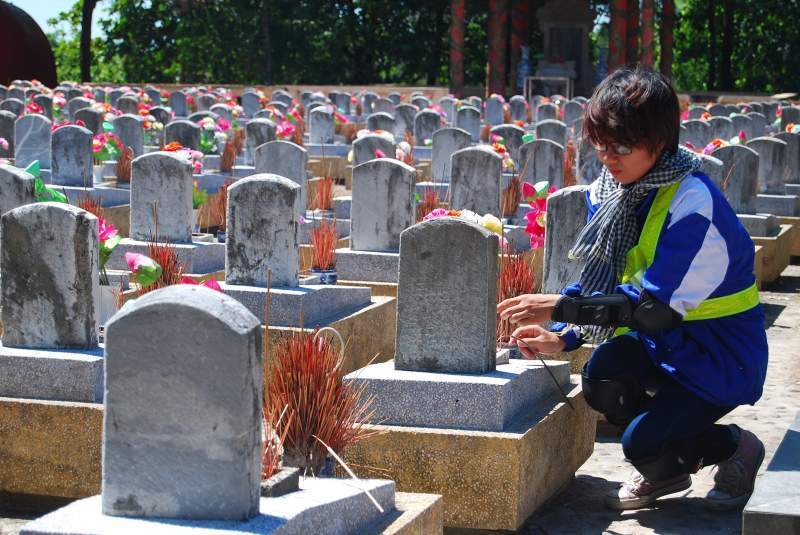 Those who come to Quang Tri come here to burn incense to commemorate the thanks of the heroes
(Photo: Collection)
Khe Sanh
Located on Highway 9, in Huong Hoa district, 63km to the east of Dong Ha is Khe Sanh, a place that has been mentioned in history lessons due to its importance for the war. However, Khe Sanh was not a military base built by our people and army but a US army in cooperation with the Republic of Vietnam built in 1965-1966.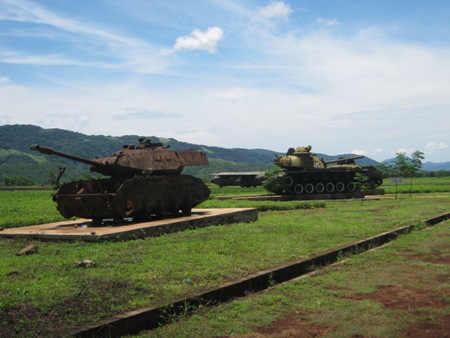 Khe Sanh today is a showroom of the past fierce war feats
(Photo: Collection)
In Khe Sanh, the major battles in the Road 9 campaign that took place included the 9-Khe Sanh Battle in 1968 and 1971.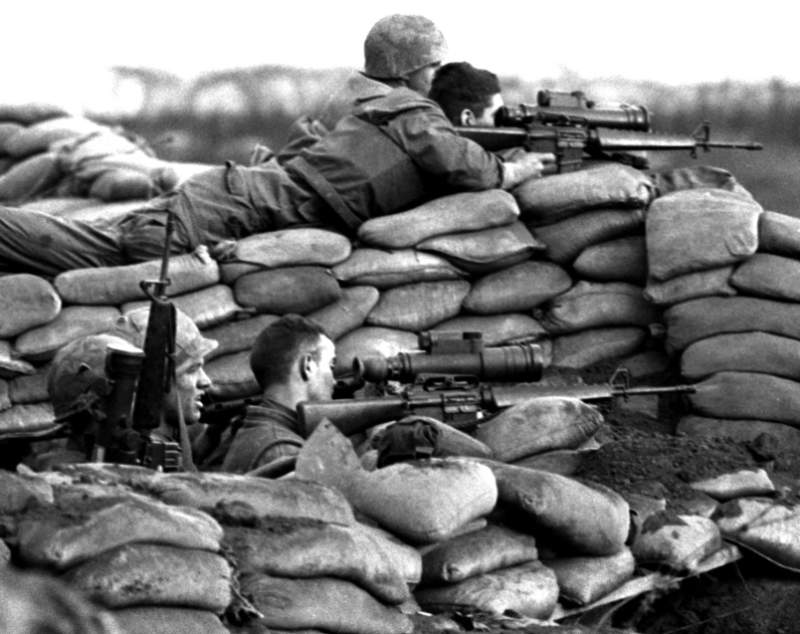 A documentary document of the fierce battle taking place in Khe Xanh during the anti-American resistance war
(Photo: Collection)
Lao Bao border gate
Lao Bao border gate in Huong Hoa district, is an important border gate of Vietnam – Laos. This is one of the two important economic and commercial zones of the two countries and is also one of the areas considered to be the busiest in Quang Tri. Come here, you can visit Laos easily, moreover, you can also freely purchase items originating from Thailand at extremely affordable prices with extremely guaranteed quality. .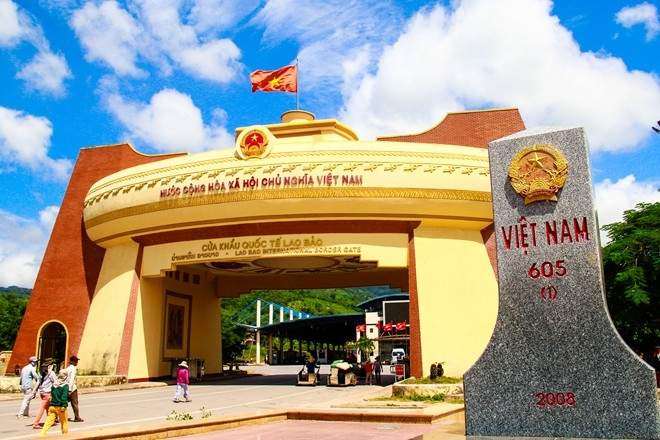 Lao Bao border gate (Photo: Collection)
Another attractive point is that from this border gate, you can go to Savanakhet province of Laos. This is an opportunity for you to explore the beautiful scenery of the temples in Savannakhet without having to worry too much about the procedures or costs.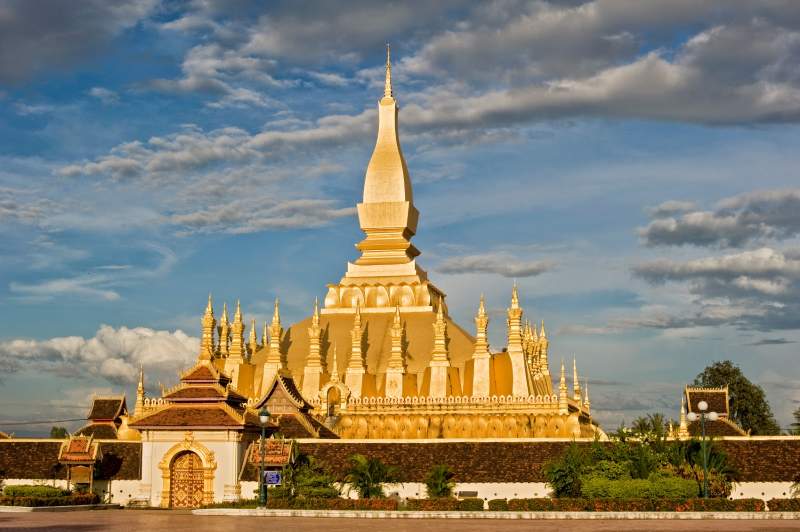 This gate makes it easy for tourists to visit Savanakhet province of Laos
(Photo: Collection)
Dakrong River
Dakrong river starts flowing from Truong Son mountain range and then merges with Rao Quan river flows along Road 9 then goes to Ba Long and finally flows to Cua Viet. Coming here, visitors can admire the immense mountain scenery, and hear stories of Dakrong girl from the people living around here. This river is also associated with an important historical detail, this is the place to pass the secret of the Truong Son trail in the years of resistance against the US to save the country.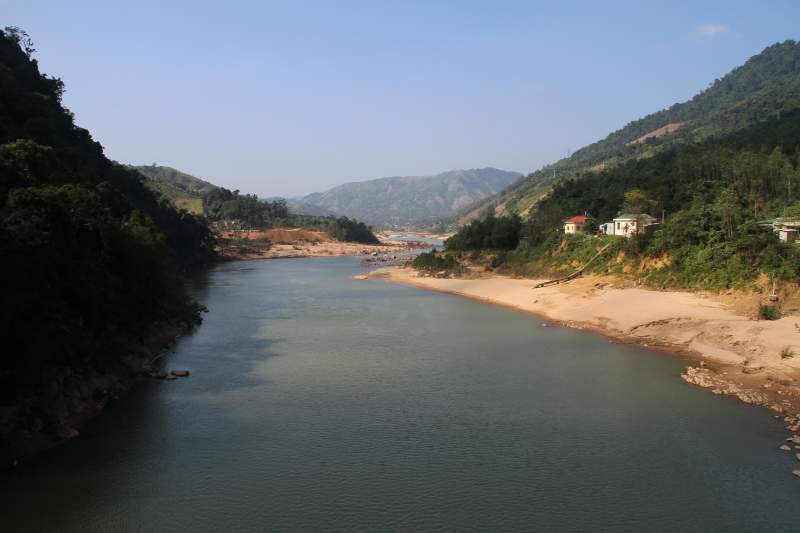 Dakrong River (Image: Collection)
D akrong suspension bridge
Dakrong suspension bridge was helped by the construction of Cuba to become a central location of the Dakrong landscape. This fairly large bridge seen from afar creates a highlight for the natural scenery here, many people call this Dakrong suspension bridge a "striking feature of a full mural".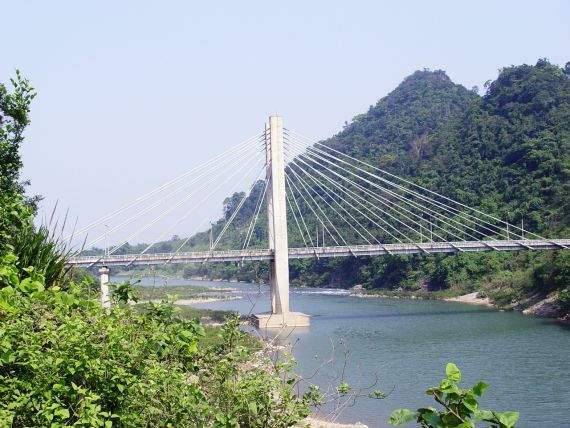 The suspension bridge is located on the Dakrong river (Image: Collection)
Mount Talung, Mount Klu
Located on both sides of Road 9 and Road 14, two mountain ranges of Ta Lung and Klu stand tall, creating a quite majestic scenery. These two mountain ranges possess very rare valuable forest cover in our country today. The forest trees here are diverse, rich in types and sizes, however, most are trees with a diameter of 0.5 – 0.7m. Tourists come here so they will have the opportunity to ecotourize with a type of forest that still exists very little in our country and learn about the historical legends related to this place.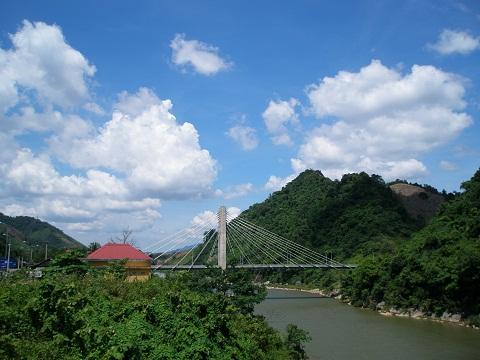 Two mountains are located on both sides of Dakrong suspension bridge (Image: Collection)
Van Kieu ethnic minority village
Not more than 1km from the suspension bridge is Van Kieu ethnic village with two villages Xa Lang and Klu. The people in the village have had a long tradition of heroes with very strong and solidarity in fighting against foreign aggression in the past. Coming to this tourist destination and exploring the culture, the way of life here will really bring new knowledge to complement your enriching life experience.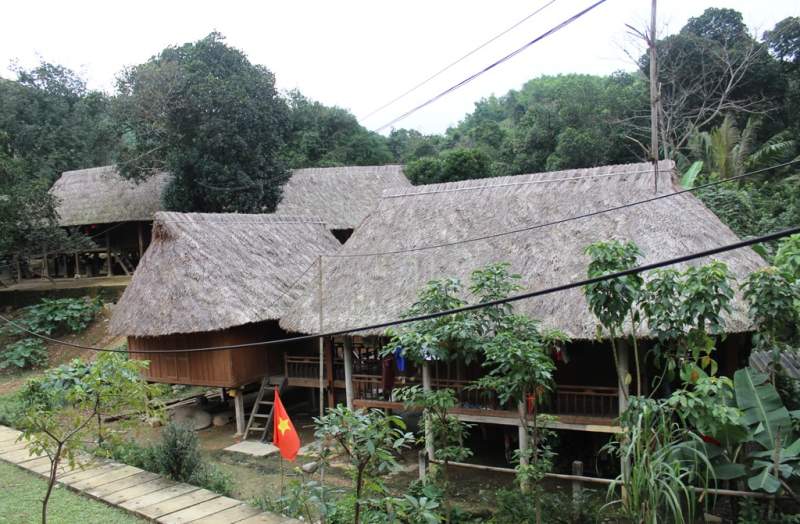 Houses in Van Kieu village (Photo: Collection)