Discovering floating markets, visiting ancient houses, enjoying traditional noodle soup are activities that tourists should experience. Can Tho city with cool river space, bold Western folk will be a suitable destination for visitors on the occasion of the new year.
Move
Can Tho is about 170 km from Ho Chi Minh City. Visitors can get here by coach or personal vehicle in about 3-4 hours. There are many bus companies to choose the time frame for departure from Western Bus Station, with fares from 120,000 VND one way.
Tourists from Hanoi can come to Can Tho by plane for 700,000 VND one way. Taxi price from Can Tho airport to the city center is about 200,000 VND.
In the city, visitors can travel by taxi, rent a motorbike. If traveling in large groups, travelers should rent a driver's car, book a local tour or use the shuttle service at hotels and resorts.
Visiting sites
For two days, visitors can tour the city and suburbs.
Gardening in Can Tho
The gardens in Can Tho have fruits growing all year round with various types such as mango, guava, rambutan, breast milk, jackfruit, durian … In addition to visiting the garden and enjoying fruits, visitors can participate in activities. outdoor nature such as wading in the country to catch fish, swim canoe, go to suspension bridge, swing the rope through the ditch …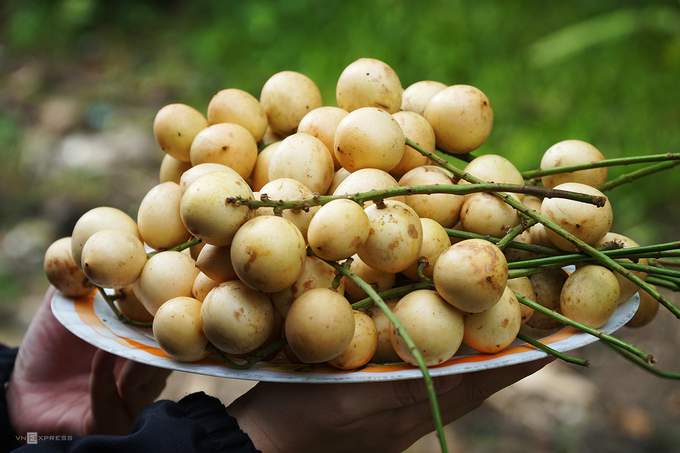 Visitors can pick fruits themselves, take pictures in the garden and buy them right at the garden to bring as gifts. Photo: Phong Vinh.
Ninh Kieu Wharf
Ninh Kieu Quay is a famous place in Can Tho that tourists should not miss. Along the pier is Ninh Kieu night market, pedestrian bridge and many specialty shops at night. The pedestrian bridge or Love Bridge is the highlight of this area, where you can see almost all of Ninh Kieu wharf. If you have time, try a boat trip on the Hau River in the evening and listen to the folk music.
Cai Rang floating market
Cai Rang floating market was formed for a long time through the living habits of people in the West of the river. Visitors should visit the floating market at 5am – 8am to catch the sunrise, have breakfast on the boat and visit, buy fruits. To visit the market, visitors can book a local tour or self-sufficient.
After walking around the floating market, visitors are often taken to a number of traditional noodle shops such as Nine Cuu and Sau Hoai nearby to be able to observe and try out the steps themselves to create famous chewy rice noodles. here. Photo: Phong Vinh.
The ancient house of Binh Thuy
Binh Thuy ancient house is one of more than 70 ancient houses containing many cultural and historical values of this land. Works with architecture hundreds of years ago (built in 1870) are almost intact. Admission is VND 15,000 per person.
Especially if you go on the full moon day of December, visitors have the opportunity to participate in one of the three major festivals of the West, Ky Yen Ha festival and Binh Thuy communal house. The festival recreates the ancient cultural activities of the people with activities such as performances, folk games and a variety of traditional dishes.
Stay
In Can Tho city, tourists have many choices of accommodation services from budget to luxury. For vacation, Azerai Can Tho is a suggestion for you.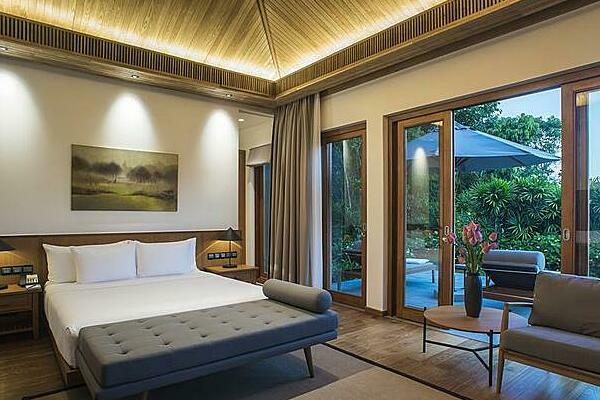 Rooms at the resort have balconies overlooking the garden, lake or river. Photo: Azerai Can Tho.
Only about 1.5 km from the center, the resort is located in Anu dunes separated from the town with quiet space and harmony with nature. 60 rooms are bungalows with harmonious design between Western and modern folk style. Currently the only means of getting to the dune is canoe, which takes less than 5 minutes.
In addition, the resort also organizes many exciting activities to welcome the new year such as Mekong afternoon tea party with attractive dishes made from coconut, Vietnamese calligraphy space and the art of knitting coconut leaves, party. New Year's Eve cocktail …
In addition, there are many other Hotels in Can Tho for travelers to choose and book.
Eating
Grilled snakehead fish, grilled snails with pepper, dried shrimp noodles, fish hotpot, drain cake, grilled spring rolls are some typical specialties of Can Tho city. In addition, visitors can buy fresh fruits, dried noodles, rice paper, banh tet leaves … as gifts to bring.
Source: Vnexpress.net