1. Bread with shredded pork
As the name suggests, the tender bread is simply a bowl of soup served with hot, fragrant and crunchy bread. In a bowl of soup full of chili sauce, spring rolls, pork skin, a bit of grease and lots of onions.
Break a small piece of bread, dip in the broth, wait for the bread to suck enough slowly to put into your mouth, you will feel the sweetness of the bone, the aroma of the spice, especially the pungency of chili is sold by the seller. completely put into the broth before giving to guests, along with the light scent of green onions that makes the morning chill air of Dalat seem warmer.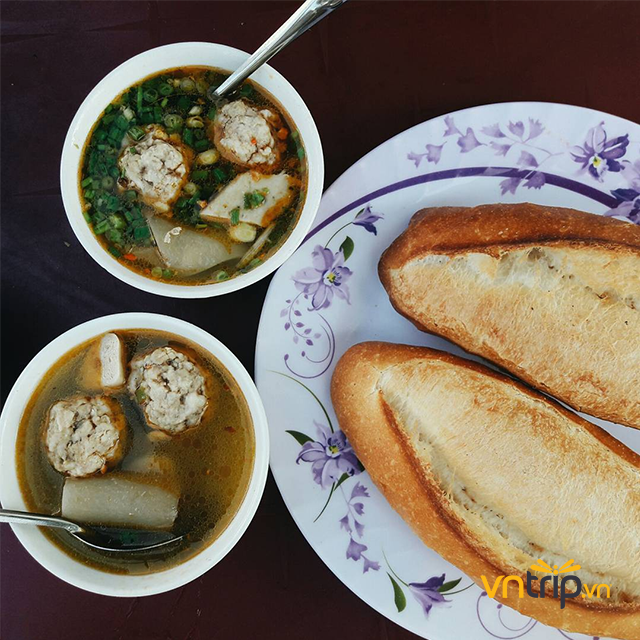 The plus point for this dish is extremely soft price, only from 5,000 – 10,000 a bowl (Photo: kim_trang_kem)
You can refer to some delicious noodle shops here:
Bread with pork (10 Yersin, Da Lat city)

Co Suong – light bread (14 Ap Anh Sang, Ward 1, Da Lat city)

Hà – Banh Mi (157 Street 3/2, Da Lat City)
2. Banh Can
C eat cake is a familiar rustic breakfast of Dalat people. Walking through the small streets early in the morning, you will come across the street cake with the owner of the shop and pouring flour into the mold around, crowded diners waiting for their turn to serve.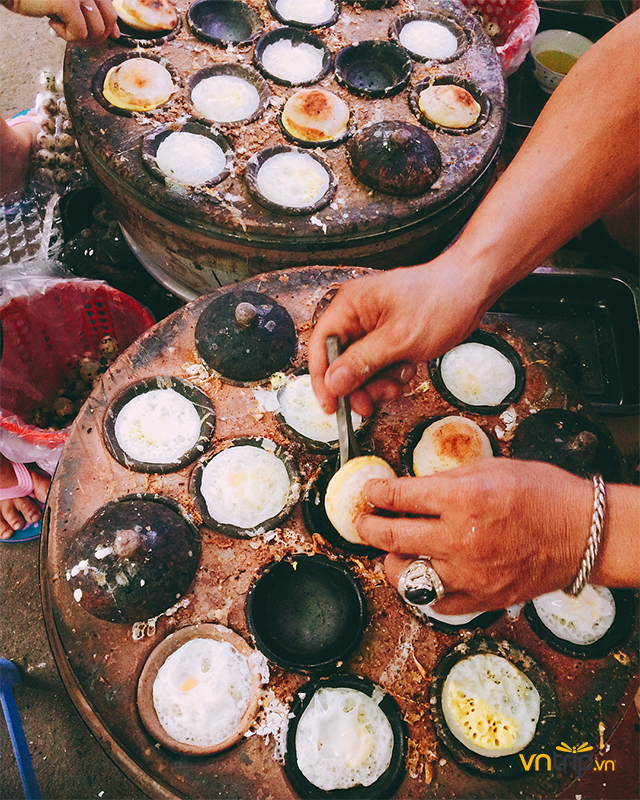 Tourists like the cake not only because it is delicious, but also because they like the feeling of " waiting for the cake" (Photo: maryderoux)
Enjoying the right style of Da Lat pancakes, besides the cup of water stuck with lots of onion fat, there is also added to the meatball. The bread base is very diverse, from chicken eggs, quail eggs to minced meat, shrimp squid. When you eat, you should dip the whole piece of hot cake in the sauce and put it in your mouth to feel the sweetness of the cake, the fat of onion and the spicy of chili.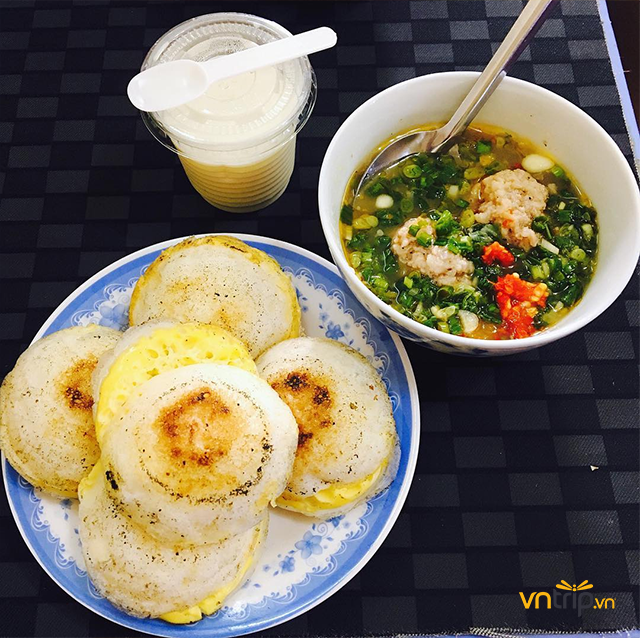 The price of a cake is only about 5,000 VND (Photo: vii.vi)
You can refer to some delicious cake selling addresses here:
Affordable Bakery (Opposite 62 Phan Dinh Phung, Da Lat City)

Cafeteria base 22 (Tang Bat Ho – 22 Tang Bat Ho, Ward 1, Dalat City)

Cafeteria 4 base (Tang Bat Ho- 4 Tang Bat Ho, Da Lat City)
3. Wet chicken heart
Da Lat wet chicken pie can be considered a specialty of the mountain town because of its originality and strangeness from its name to its taste. This dish is not eaten with spring rolls, spring rolls or shrimp cakes as often found in many places that are served with meat and chicken heart.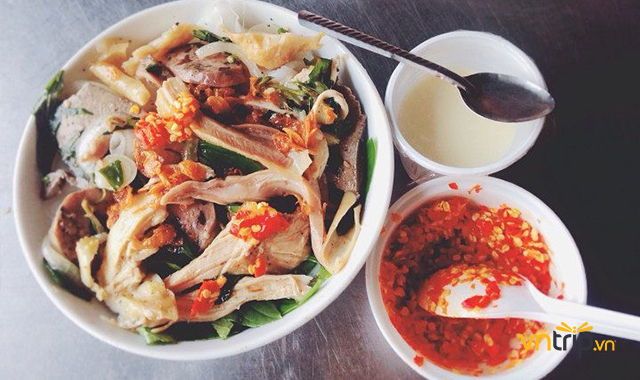 Chicken heart and chicken served with wet cake are very well prepared (Photo: edogawaconan93)
When used, people use deep platter or a shallow bowl, add new hot wet cake, add some herbs, sliced chili and then cook the chicken and chicken on top and sprinkle a little more pepper. Accompanied by a plate or bowl of wet chicken pie is a cup of fish sauce mixed with a little garlic, spicy, sweet but mild. The aromatic and very new taste of hot and freshly made wet bread, a little greasy of the chicken heart and the sweetness of the garden chicken is very strong, blended in the rich, spicy sauce and moderately add a little concentration of chili and herbs strangely delicious wet pie.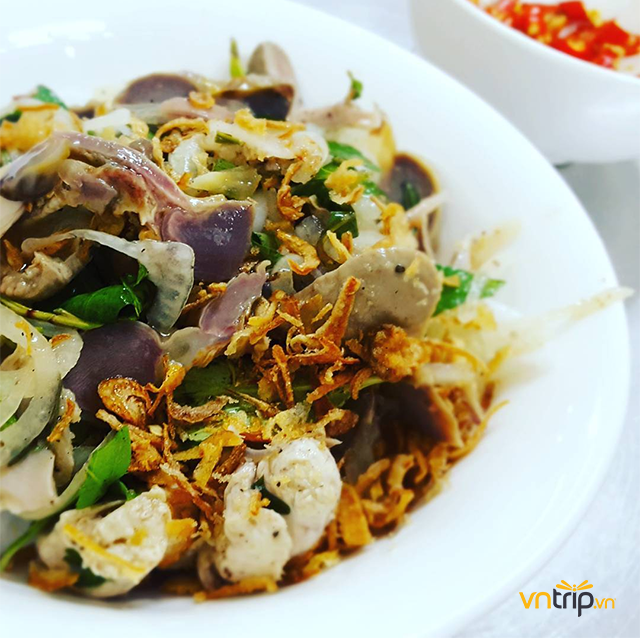 A set of wet chicken heart cakes costs from 25,000 to 35,000 VND (Image: trinhthuyduong1211)
You can refer to some delicious cake selling addresses here:
Wet chicken cake (Truong Cong Dinh, Da Lat city)

Quan Trang (15F Tang Bat Ho, Dalat City)

Quan Long (Alley 202, Lot A16 KQH Phan Dinh Phung, Ward 2, Da Lat City)
4. Flour filter cake
Despite being a snack for the afternoon meal, Dalat people still enjoy to enjoy breakfast. The crust is made from tapioca, the filling is salty, bacon and simmered shrimp, while the sweet bean paste is sweet, wrapped in leaves.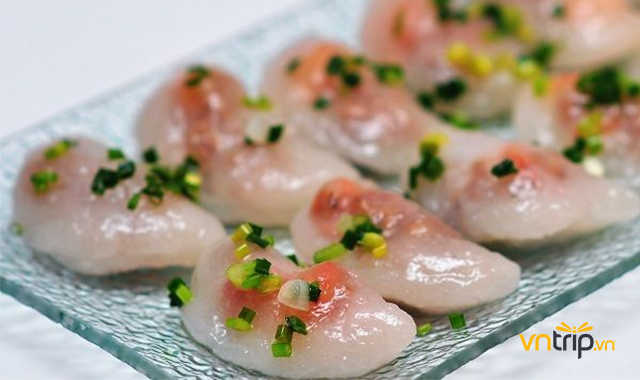 Banh bot is also popularly sold in small, crowded streets (Photo: collectibles)
When cooked steamed but the crust retains the toughness, richness of the filling, served with a spicy chili sauce will make you nearly rubbed in the cold .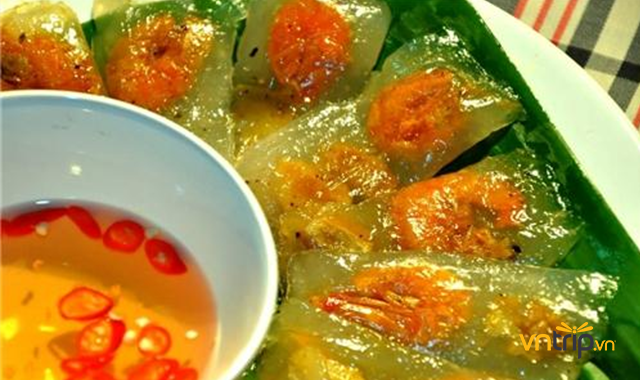 A cake of about 20,000 – 44,000 VND (Photo: collectibles)
You can refer to some delicious filter cake addresses here:
Water hyacinth cake of Mrs. Huong (402 Phan Dinh Phung, Ward 2, Dalat city)

Da Lat Market

Paved Leopard (Tang Bat Ho, Dalat City)
5. Quang noodles
Quang Quang version of Dalat has a very unique style with golden noodles, ribs or cutlets with cashew nut color and attractive orange red broth, On top of the bowl are sprinkled with peanuts, a few pieces of cake coated sesame seeds Also you can order more quail eggs, cakes or lean rolls.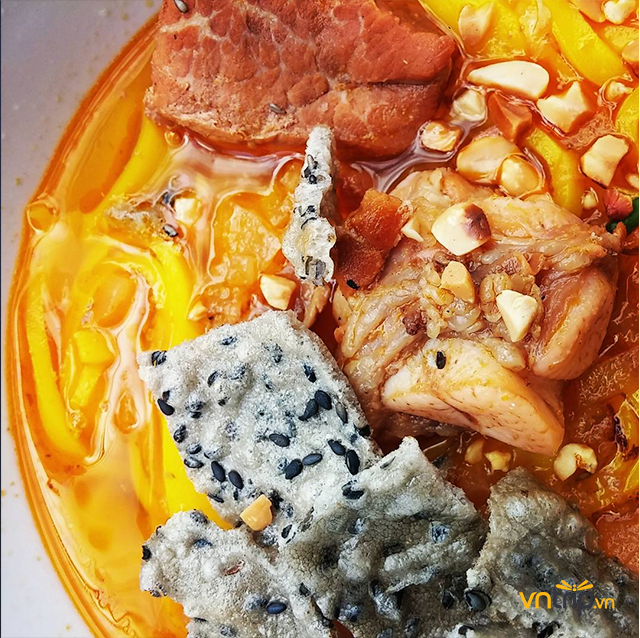 Colors of Quang Da lashes are very eye-catching (Photo: chithuc)
The rich color and flavor of the smoky Quang noodle bowl both stimulates the eyes and the taste buds, making you want to enjoy it right away. Also, do not forget to add the grated lettuce, increasing the crispyness of the noodles, while eating without getting sick.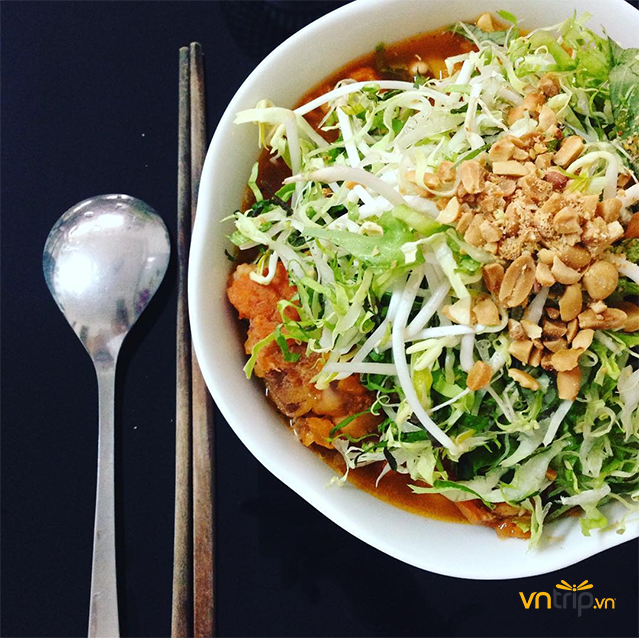 A bowl of Quang noodles costs between 20,000 and 30,000 VND (Image: Hachiechie)
You can refer to some good locations here:
Quang noodle on sidewalk (Nha Chung street, Da Lat city)

Mi Quang (Ba Trieu – Nguyen Van Cu, Dalat City)

Quang O Xi Noodles (lot a29, Mac Dinh Chi street, Da Lat city)
So why hesitate any longer, put on your backpack and visit this unique church right away.