In addition to the beautiful and peaceful scenery, the city on the plateau also makes many people remember by the unique and delicious Dalat street food that is not mixed with anywhere.
1. Grilled rice paper
Dalat was so famous for baked rice paper, it was so popular that its spread spread across the cities and provinces. It is popular but there is no such thing as rice paper with so many food ingredients. What is quail eggs, onion fat, minced meat, onion fat, roasted shrimp, sausage, satay, butter, cheese, rice flour, even more places for adding dried beef.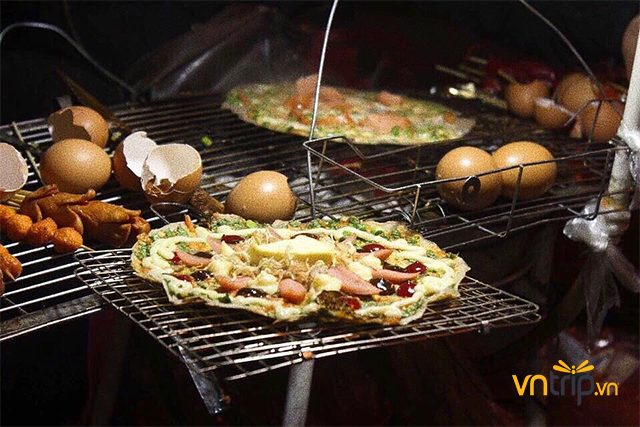 Sometimes people come to enjoy and call it "Luxury" is "Pizza of Dalat" (Photo: zoewang0420)
People can directly look from the beginning to the end of the skillful and quick baking process of sellers everywhere in the city. The thin multi-piece cake is placed on the charcoal stove and then sprinkled with ingredients and spread evenly on the surface of the cake. For added flavor, rice paper is often eaten with a spicy chutney.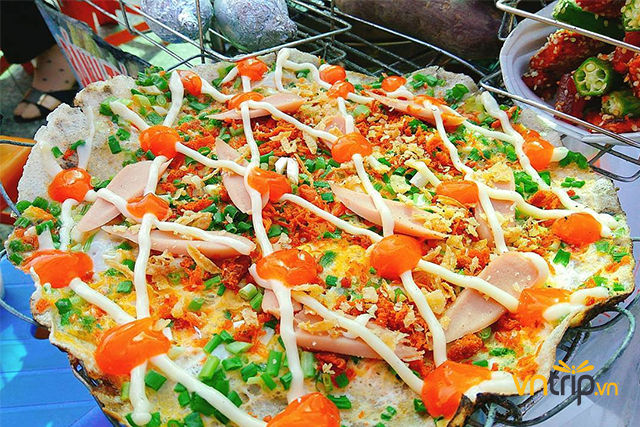 With only about 10,000 – 20,000 VND, you can enjoy the deliciously baked rice paper (Photo: duong_dory)
You can refer to some delicious rice paper addresses here:
Rice paper snacks market Da Lat

Dinh Dinh grilled rice paper (Hoang Dieu fork, Tran Nhat Duat, Da Lat city)

Grilled rice paper with Dalat – Nguyen Van Troi (61 Nguyen Van Troi, Da Lat city)
2. Bread with shredded pork
As the name suggests, the tender bread is simply a bowl of soup served with hot, fragrant and crunchy bread. In a bowl of soup full of chili sauce, spring rolls, pork skin, a bit of grease and lots of onions.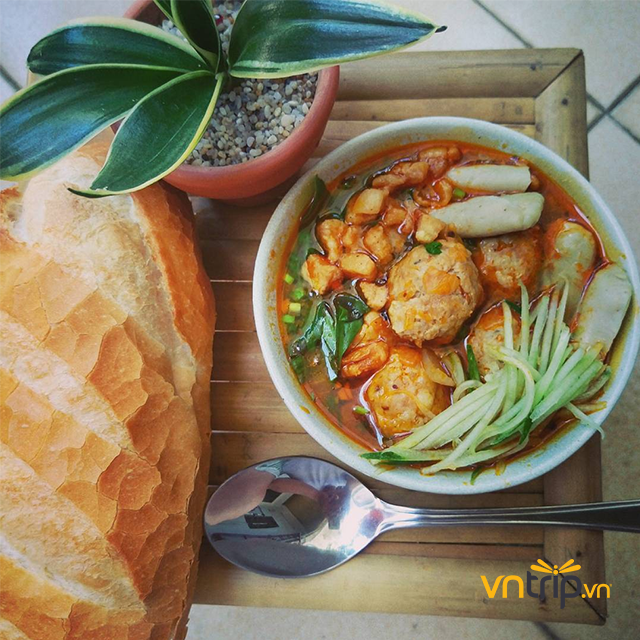 A bright gift that is memorable for its rich flavor (Image: vincelee8711)
Break a small piece of bread, dip in the broth, wait for the bread to suck enough slowly to put into your mouth, you will feel the sweetness of the bone, the aroma of the spice, especially the pungency of chili is sold by the seller. completely put into the broth before giving to guests, along with the light scent of green onions that makes the morning chill air of Dalat seem warmer.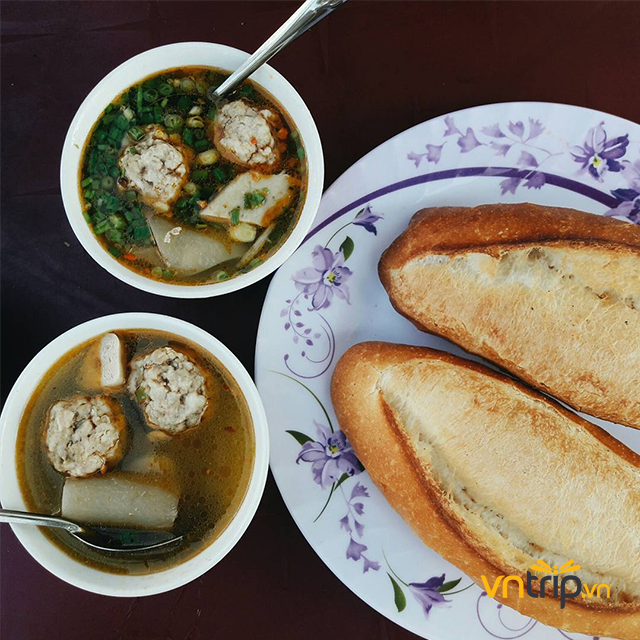 The plus point for this dish is extremely soft price, only from 5,000 – 10,000 a bowl (Photo: kim_trang_kem)
You can refer to some delicious noodle shops here:
Bread with pork (10 Yersin, Da Lat city)

Co Suong – light bread (14 Ap Anh Sang, Ward 1, Da Lat city)

Hà – Banh Mi (157 Street 3/2, Da Lat City)
3. Soy milk
Soy milk is a familiar drink that seems to anyone who comes to Da Lat to choose instead of coffee or other drinks. Dalat soymilk became a specialty because it matched strangely with the cold atmosphere of the mountain town, because of the pink fire that kept warm the milk gently warmed by the greasy aroma of milk and by most, by human love. more like sitting next to each other, sharing a cup of hot milk.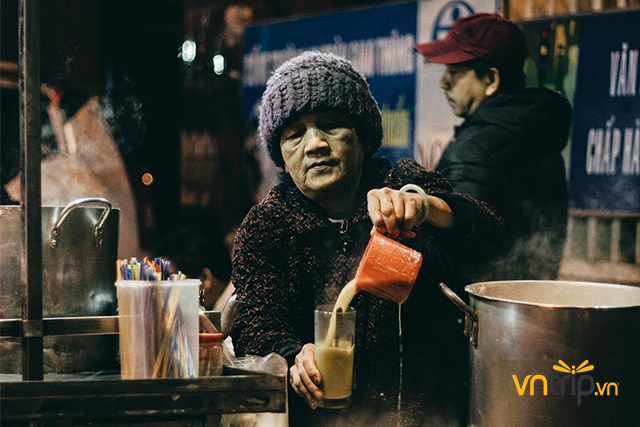 Bean milk is a favorite night gift in Da Lat (Photo: bay.hien)
Soy milk in Da Lat is also very diverse from regular soy to cow soy (soy milk mixed with cow's milk), peanut soy (peanut milk mixed with peanut milk) to sesame (black bean milk mixed black sesame), .. drink bean milk and serve it with pastries like su cream and other snacks like toasted rice paper or shredded bread.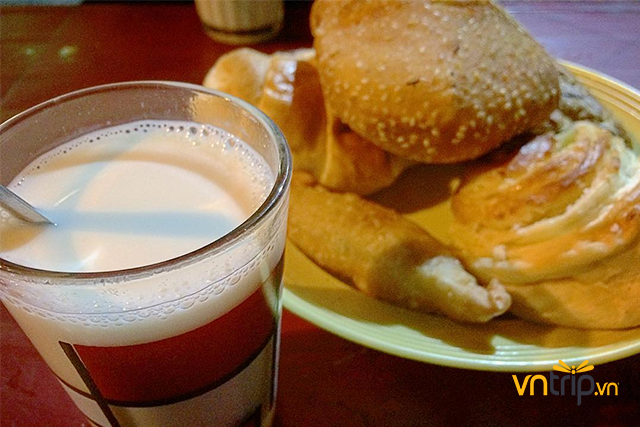 Each cup of soy milk is only around VND 7,000 – 10,000 (Image: shxxjxxhxx)
You can refer to some places to sell delicious soy milk here:
Soy milk – Tang Bat Ho (64 Tang Bat Ho, Da Lat city)

Soy milk (along Ho Xuan Huong, Hanoi city)

Bean milk snacks at Da Lat night market
4. Crab soup
Crab soup is a familiar sidewalk dish of Dalat people. Cup of crab soup, thick fragrant, the soup with crab meat, quail eggs, crab feed n prolific Dalat extra 1 piece for fragrant smell ship.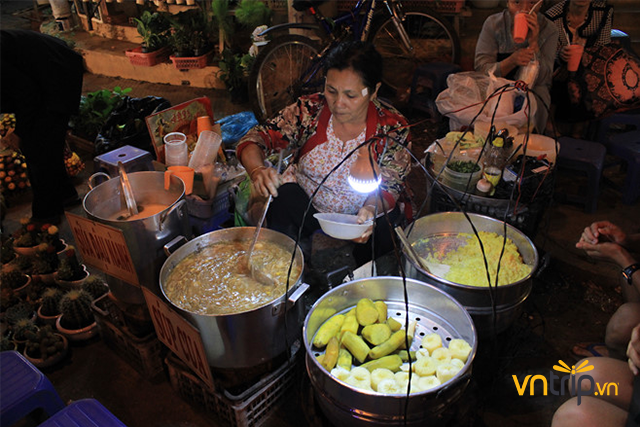 Crab soup is a familiar sidewalk dish of Da Lat (Photo: Collectibles)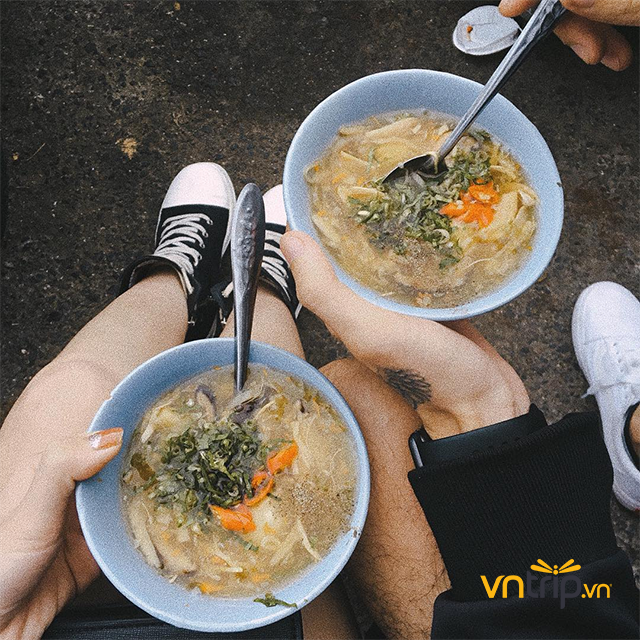 With a soft price of 10,000-15,000 VND, you can collide with your lover in the cold weather (Photo: kanyphoto)
You can refer to some delicious crab soup shops here:
Crab soup (18 Hoa Binh, Da Lat city)

Da Lat night market snack area

Cha soup shop (18 Tang Bat Ho, Ward 1, Da Lat city)
5. Arrange
Arrangement is a street food that contains the taste of the simple life of the mountain town people. At first glance, the arrangement is similar to that of the North or the dry salad of the South. However, this dish has a different flavor, not mixed with anywhere.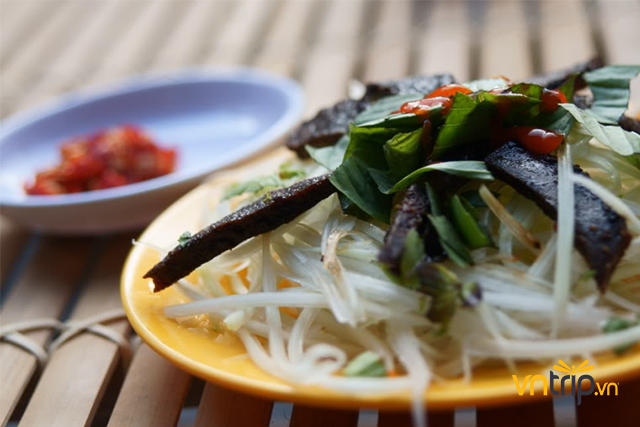 The dish listens to the name you want to try (Image: Collectibles)
The main material for making arrangements is papaya, which is shredded into fibers, pig liver, beef lungs, dried beef with rim and five spices and herbs. The chan water in Dalat special dish is made from tamarind water with moderate acidity, not too sweet and not too spicy, so it has its own characteristics. Indispensable dish of basil or pounded roasted peanuts.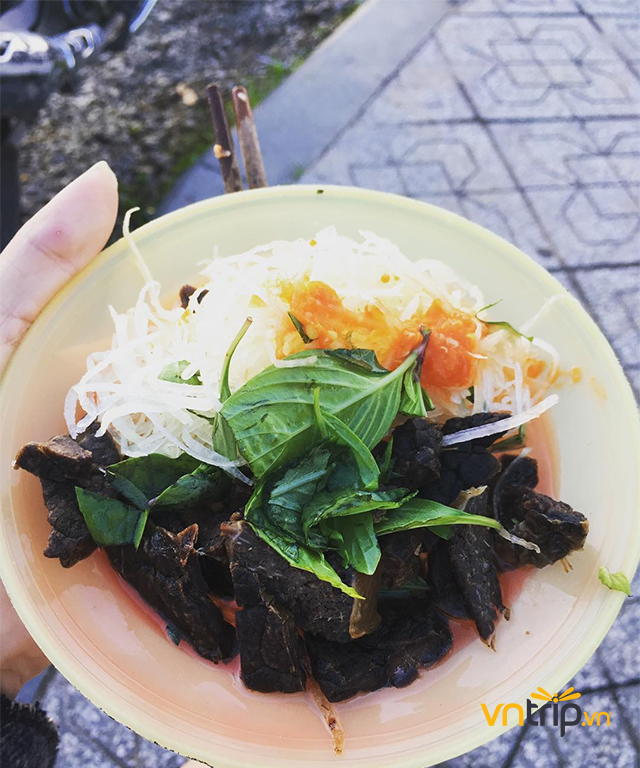 This local dish only costs 5,000 – 12,000 VND / bowl (Image: myshj)
When eating, you will feel crispy papaya filled with salty, sour, sweet, spicy taste with the greasy taste of roasted peanuts, the aroma of basil, hard to resist in the cold of the foggy country.
You can refer to some delicious food shops here:
Consignment shop (35 Hung Vuong, Ward 10, Da Lat city)

A billion shops (Nguyen Van Troi, Da Lat city)

Arranging shops 2 (11 Hoang Van Thu, Ward 4, Da Lat City)
So why hesitate any longer, put on your backpack and visit this unique church right away.