Bai Tien is one of the beautiful tourist destinations in Nha Trang. Not possessing the smooth, romantic beauty, this place has a wild, powerful character, where only the sea and interesting shaped rocks. Therefore, Tien beach is suitable for those who love adventure, discovery and want to find about the feeling of tranquility in the soul.
See more: Dam Nha Trang Market – Must-visit shopping destination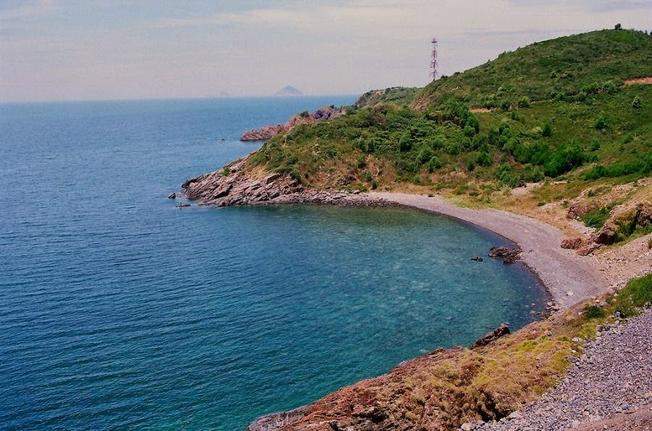 Tien Beach, Nha Trang (Photo collection)
Bai Tien is often present in tours to Nha Trang of travel companies, about 10km from the city center.
The name "Bai Tien" comes from the legend of lowland nymphs playing and bathing here. To get to this place, visitors must go through the following journey: from the center of Nha Trang city, visitors go through the extended Tran Phu Bridge and the romantic Ba Lang Fishing Village. Although zigzag, but you easily see the roads going up to this Nha Trang. Once conquered 2000m from sea level, Bai Tien bow shape appears.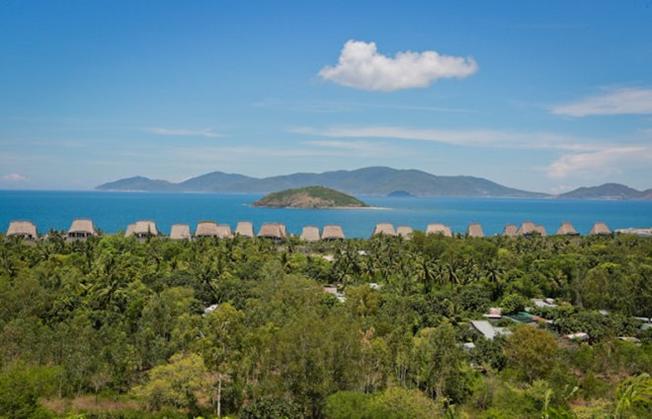 The huts of the Rusalka luxury resort project (Photo collection)
The first thing you feel in this Nha Trang destination is the sound of the waves crashing on the rumbling rock quite strongly, accompanied by the sea breeze blowing, showing intense vitality here. In particular, Tien beach has no white sand but instead are small pebbles with many shapes spread evenly. With such rudeness and wildness, Bai Tien becomes the ideal dating place for couples at every sunset.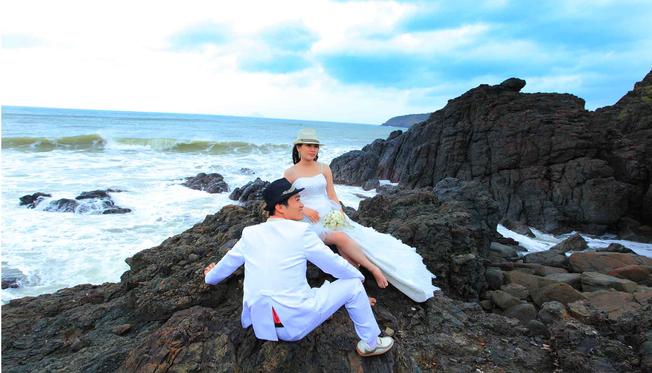 Bai Tien is the dating place of couples (Photo collection)
You will enjoy the rocks with very strange animals. It is due to the influence of the tidal lobe, the wind and the "attack" of thousands of waves every day. The waves kept crashing into the rocks, creating white foam then quickly disappearing, causing many people to ponder about life.
If you like conquering, Bai Tien will satisfy this hobby. You stride across the big rocks in screams, like the "threat" of the sea.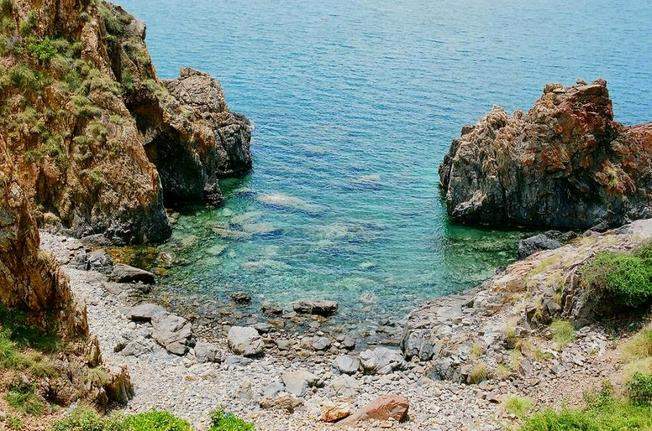 Fairy beach with small rocks (Photo collection)
A beautiful tourist spot in Nha Trang – Bai Tien covers dozens of hectares, in the sea and rocks, you can also enjoy a fresh atmosphere of the forest facing the sea, watching the sunrise and sunset over the sea and Enjoying the fresh, clean sea. Perhaps, Bai Tien is one of the few places with a fresh water stream flowing from the foot of the mountain, with clear and cool water. Therefore, this place is being planned by the city as a province's sea resort.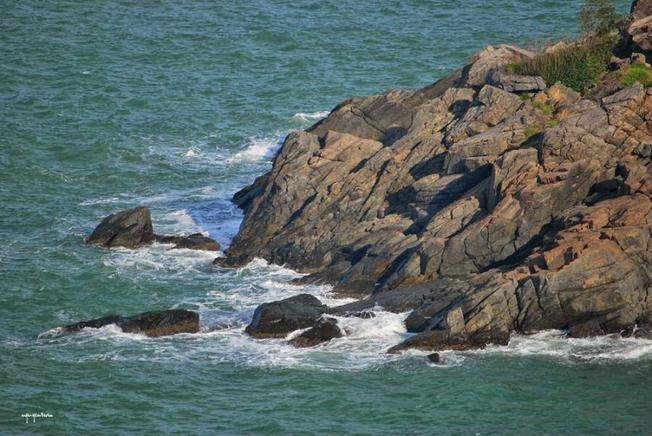 The waves rushing into the rocks (Photo Collage)
After exploring Bai Tien, you continue to travel to Nha Trang to the famous landscapes in Nha Trang nearby such as Doi Doi Cave, Ong Gia Cave, Mui Ke Ga, Ganh Than Mui … Through the article Share this, Vntrip hope you will experience the wonderful moments at this beautiful and peaceful Bai Tien Beach.