Sea travel is a feature of Nha Trang. With dozens of beautiful islands, Nha Trang deserves the name of Hon Ngoc Vien Dong. In particular, Bai Tru is one of the places   famous Nha Trang tourist destination , where there are lush green water with lush green trees and long white smooth beaches. Therefore, this place is considered the most beautiful beach in Vietnam.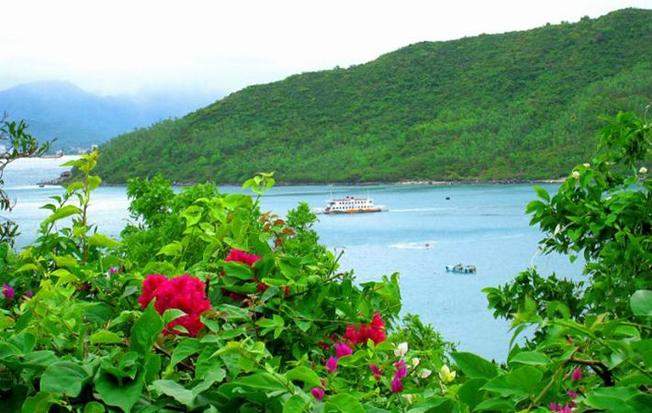 Nha Trang Beach (Photo collection)
In the tours Nha Trang , Bai Tru is a very popular and familiar destination. The road to this beautiful island is also quite simple. First, visitors need to arrive at Cau Da port by taxi. Then, you take the cable car to Vinpearl Land. There, beautiful Beach is waiting for you to visit and explore. If you've ever seen a landscape picture with a blue beach, white sand stretching with coconut groves, Bai Tru is such a place.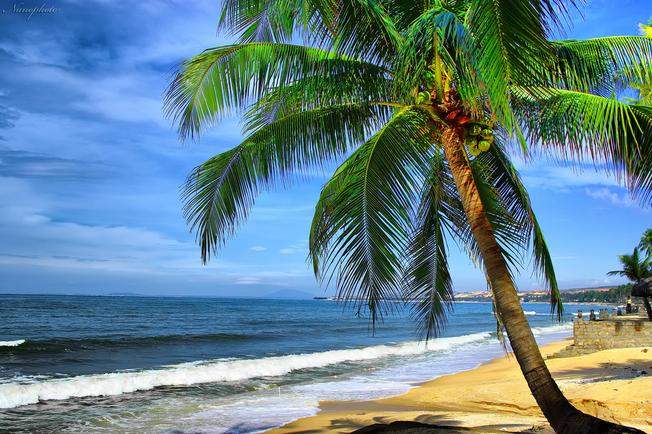 Nha Trang Beach is as beautiful as a picture (Photo collection)
The first thing is that you should rent a bench and umbrella right under the coconut and palm trees to admire the beauty of the sea, relax in the cool breeze and hear the sound of the waves rushing into the rocks. All will dispel the feeling of fatigue is reigning in you.
Next is the fun activities. You can rent a motorbike or boat to go around the island, even surfing and diving services on this island to unleash the richness of the ocean. The water in Bai Tru is so green that you can see the rocks and coral reefs on the sea floor.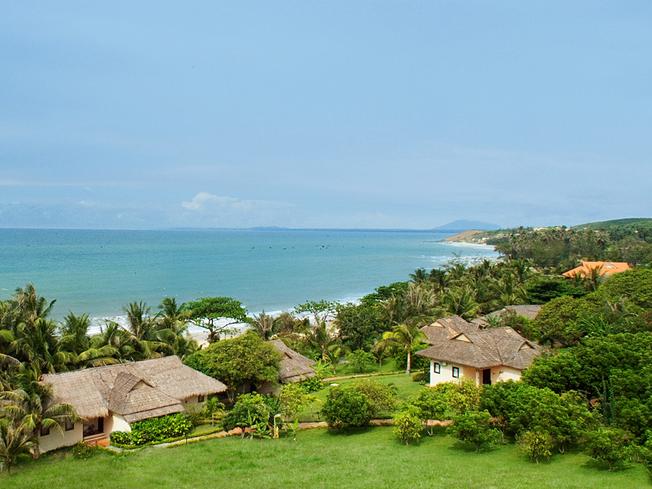 Nha Trang Beach Resort (Photo collection)
When coming to this beautiful tourist destination in Nha Trang , you will be immersed in the clear blue water, enjoy the cool feeling, or stroll the beach, sunbathe and pick up shells and oysters as a souvenir.
During the trip to Nha Trang in Bai Tru, you will have the opportunity to visit a small fishing village at the foot of the mountain. Here, you will learn more about the cultural and cultural life of fishermen. In addition, visitors will experience the fishing scene with the locals as well as enjoy the fresh seafood and natural fruits on the island.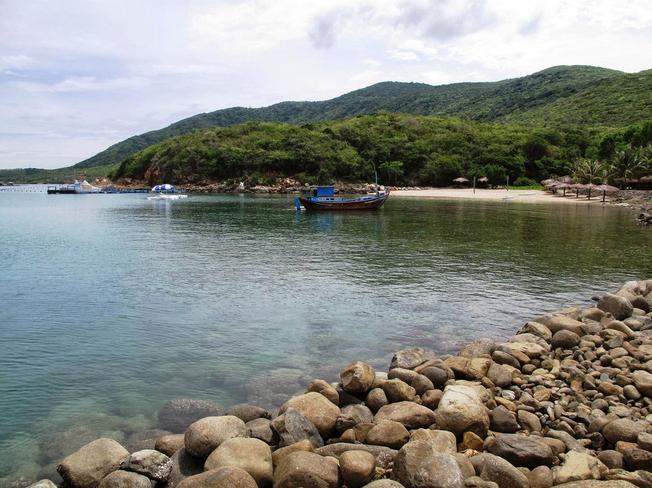 Fishing village in Bai Tru Nha Trang (Collected photos)
Nha Trang Beach also stood out when the Vinpearl Land resort appeared in December 2003. This is a famous tourist area in Nha Trang and abroad according to the international 5-star standard with a complex of shopping, entertainment and rest places. So if you have the opportunity to come to Bai Tru, you should enjoy Vinpearl Nha Trang .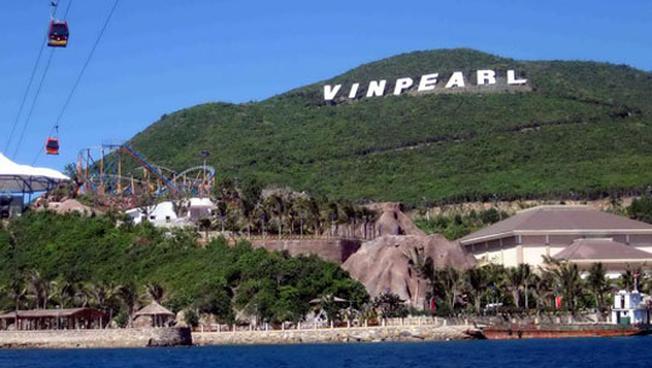 Vinpearl Land (Collected photo)
Bai Tru is a famous tourist destination in Nha Trang , will bring many wonderful moments for you and your family. The harmony of nature with the unique artificial architecture of Vinpearl Land promises to bring the most interesting things, so you can keep beautiful photos and enjoy the fresh air.