Coming to Con Dao, many people choose to visit Bay Canh Island, an interesting island full of wild natural beauty, promising to bring you exciting experiences.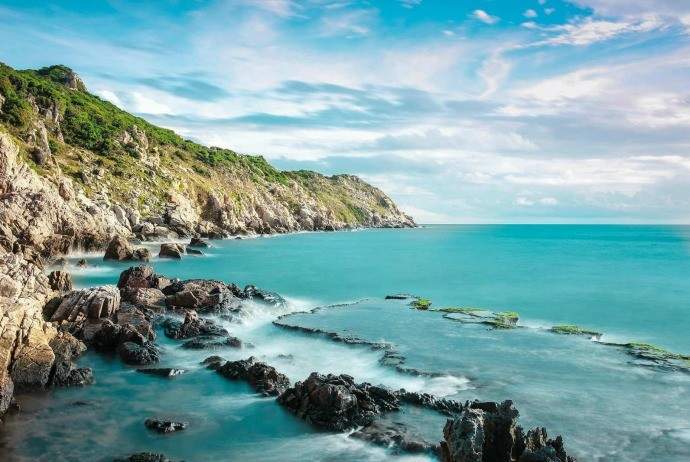 Hon Bay Canh Con Dao
Located in the East of Con Son Island with an area of 683 ha, the second largest of the 16 islands of Con Dao, Bay Canh Island is like a green line dotted between the vast sky of Con Dao, a forested area. Vast primeval cover almost the entire island.
Not only that, it also has a 5.1-hectare mangrove ecosystem, which exists and grows on sandy and dead corals, playing an important role in linking primary forest ecosystems. on the whole island ..
Bay Canh Island has long been planned as a place to restore ecology, strictly protected to ensure the island's biodiversity. Abundant nature has provided an ecosystem with many different species, from coral reefs, seaweeds, sea grass, to mussels, snails, sea cucumbers, fish living in coral reefs. .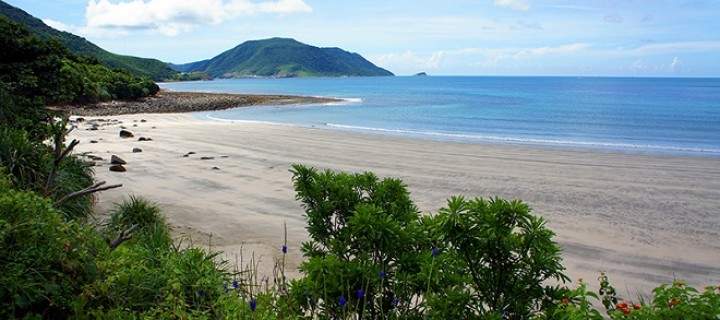 More specifically, Bay Canh is also the beach with the highest number of turtles to lay eggs out of the total 14 spawning grounds of Con Dao, the peak of the breeding season can reach up to 20 – 30 mother turtles. shore lays eggs. This is also one of the interesting attractions, especially for those curious, who want to learn about the animal's birth process.
In the northeast of the island there is a lighthouse built in France from 1884 that still exists today, a favorite destination for tourists from near and far. Visitors coming to Bay Canh island can go to the lighthouse so that they can get a view of the whole sky surrounding Bay Canh island as well as Con Dao sea area.