About 30km from Tam Ky city, there is a "Ly Son" version of Quang Nam that is surprisingly peaceful, hidden under the canopy of green coconut forest not everyone knows, that is Tam Hai Island.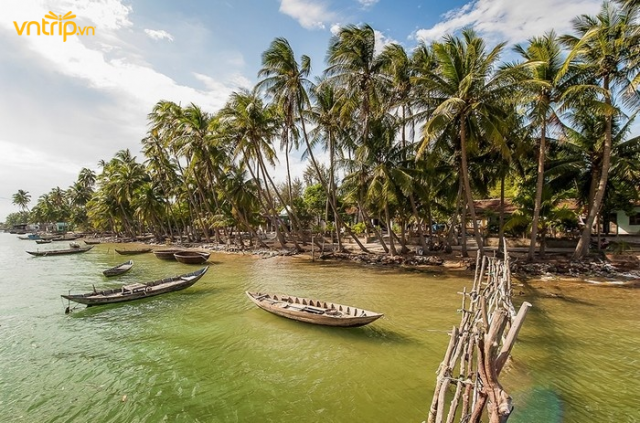 Tam Hai Island in Quang Nam is located peacefully under the green coconut forest (Photo: Collectibles)
Where is Tam Hai Island?
Leave the center of Da Nang City, follow Highway 1A toward Nui Thanh District (Quang Nam) about 100km to the 1020 milestone, then turn towards the sea for 10km, through a ferry from Ky Ha estuary you will reach the commune Tam Hai island . Peaceful island commune is surrounded on one side by the immense Truong Giang stream and 3 sides by the immense sea. Perhaps because of that, this place is called Tam Hai. Separated from the mainland only a part of Truong Giang river but Tam Hai has brought a strange sea flavor, attracting travelers to find a peaceful place.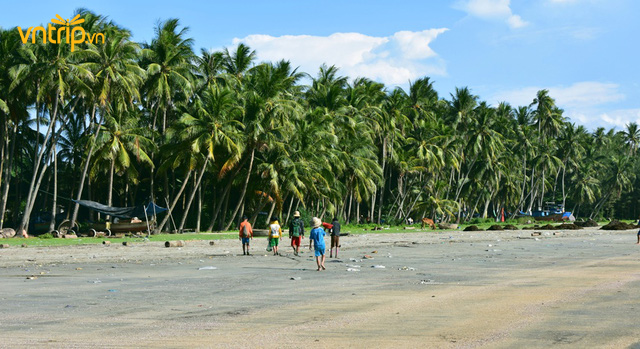 (Photo: Collectibles)
Tam Hai – "Ly Son" Quang Nam version
Tam Hai "captivated" visitors by long, curved beaches running in the arc; rows of tall Siamese coconuts shady, leaning toward the sea; by countless large and small stones of various shapes stacked on top of each other and by the idyllic scenery of the fishing village people with nets, boats and baskets, very simple.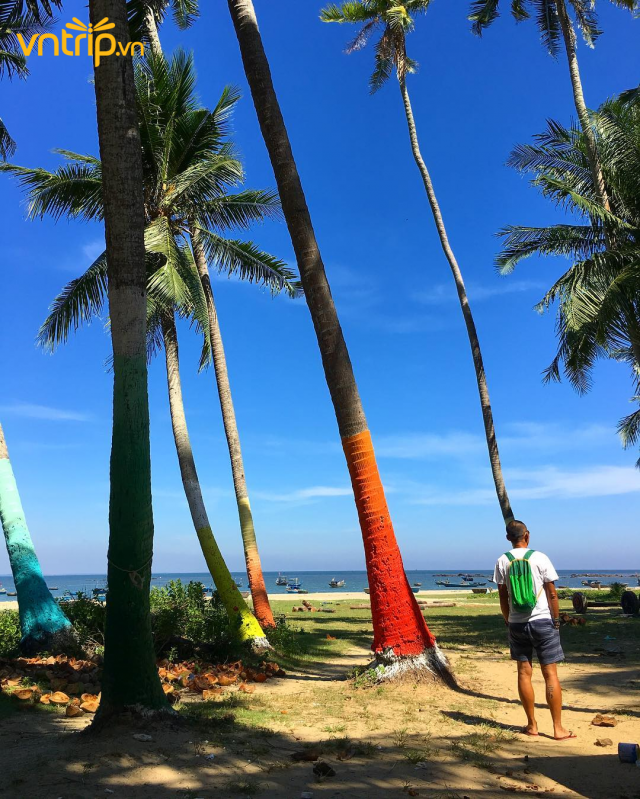 (Photo: @ thiennguyen1012)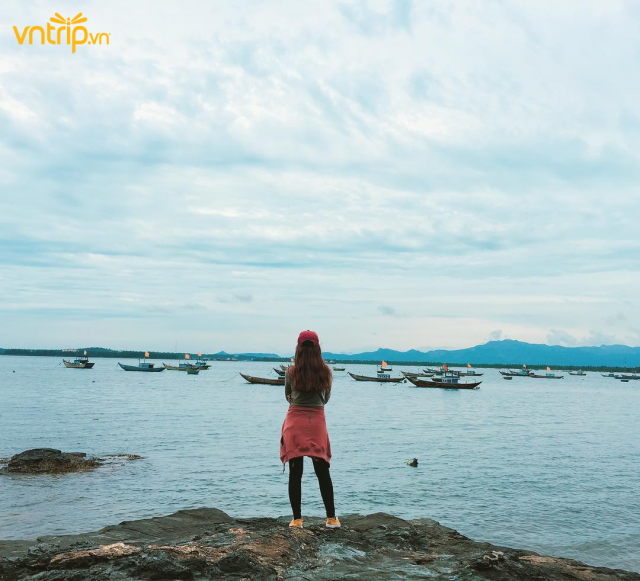 (Photo: @ vannie_097)
Tam Hai Island is also described by the followers as "Ly Son" Quang Nam version because the beauty of Ban Than rapids has many similarities with To Vo gate in Ly Son island district, Quang Ngai. Any visitor arriving here is surprised by the strange similarities. It has sparkling black stone tables stretching over 1km due to the long-term aggression of the wind and water. The ingenious hands of mother nature have molded into so many interesting and interesting shapes. Each stone is like a sculpture in the middle of the vast sky. From Ban Than rapids, zooming in the distance are small islands with coral reefs here, such as Mang Islet, Pineapple Islet, Da Cham Islet, …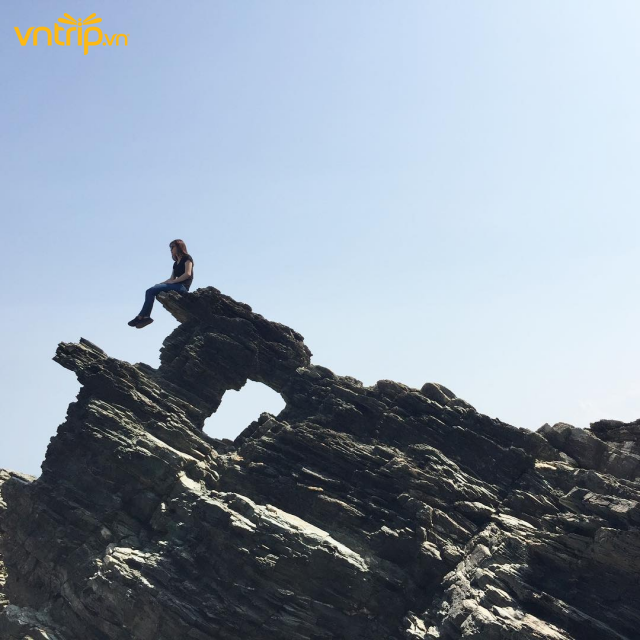 (Photo: @ ngocchien1011)
Traveling to Tam Hai Island, don't forget to visit Tam Hai market. Many kinds of seafood, squid, shrimp, crabs, snails … freshly caught by the people are sold at affordable prices. In particular, you also have the opportunity to enjoy seaweed jelly, coconut water or flying fish, grilled ray stingray with its own unique flavor of this island.
One day on Tam Hai island , you will feel the simple, peaceful and slow life hard to find in urban places. In the early morning, go with the fishermen to drop the net, fishing, watching the beautiful sunrise scene from the boat bobbing on the waves or in the afternoon, walking on the peaceful beach, immersed in the royal scenery. Romantic kiss and experience the exciting feeling on the basket boat, kayak will bring you memorable memories.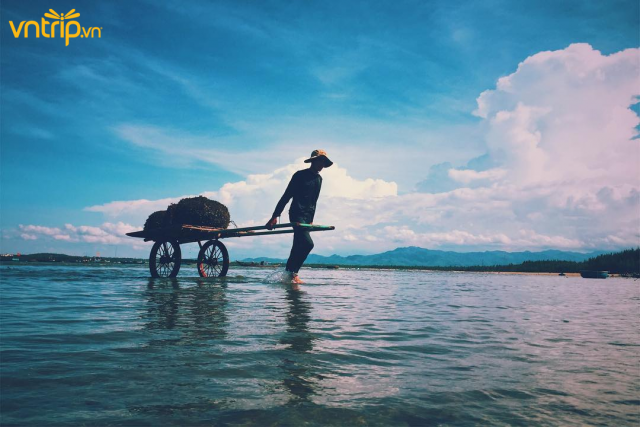 (Photo: @doquocphong)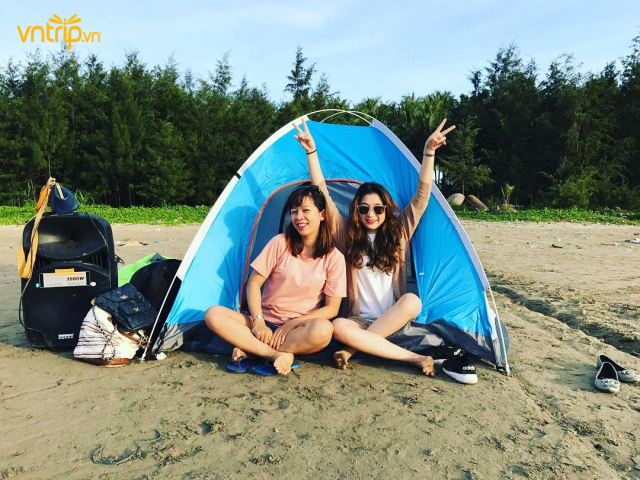 (Photo: @kimoahtran)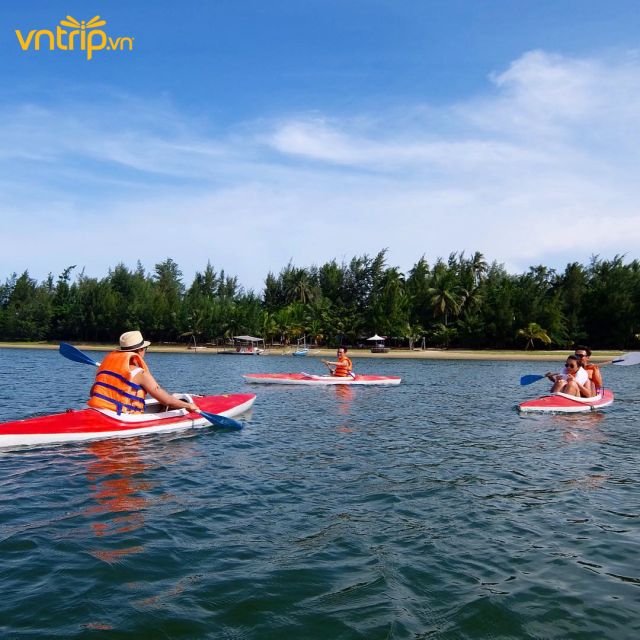 (Photo: @ thiennguyen1012)
Tam Hai painting village – an attractive new tourist destination in Quang Nam
Inspired by the mural village of Tam Thanh (Tam Ky City, Quang Nam), students from Polytechnic University – Da Nang University have "enchanted" for old walls and fences. , monotonous, full of moss of Tam Hai into vivid, colorful frescoes like in a fairy land. This place has suddenly become an extremely hot tourist destination of Quang Nam.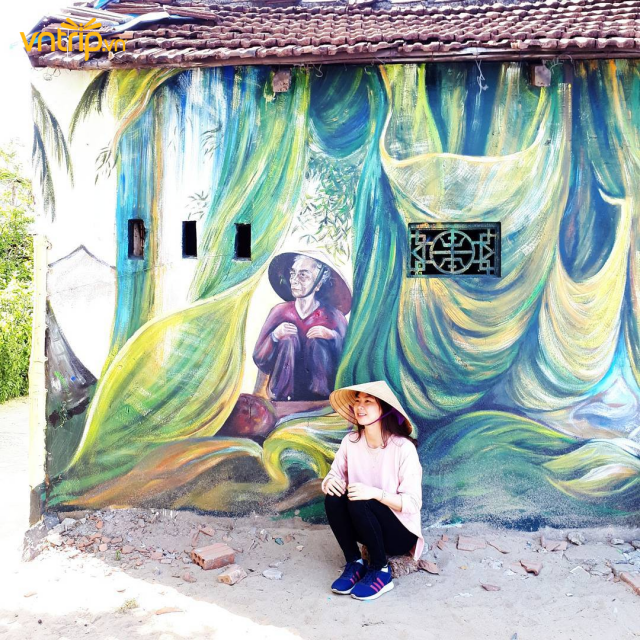 (Photo: @ hanhtbi95)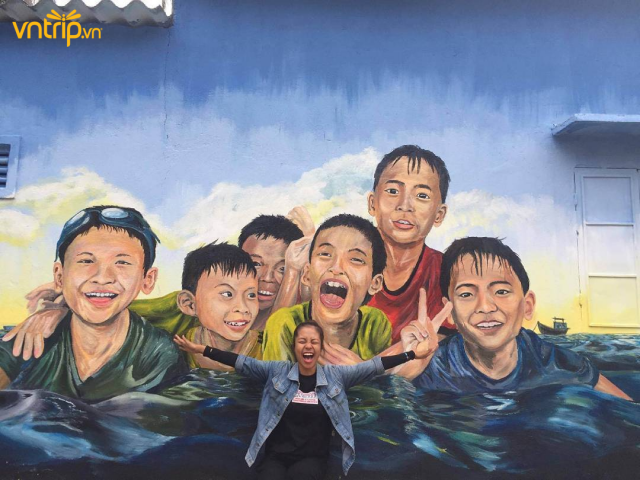 (Photo: @an_lele)
Where when traveling Tam Hai Island?
As an island not known by many tourists, the accommodation service on the island has not really developed. But do not worry, the appearance of Le Domaine Tam Hai Resort will help you have a perfect vacation. The resort has lovely and dreamy decor, including 12 spacious and airy bungalows with all necessary appliances and equipment.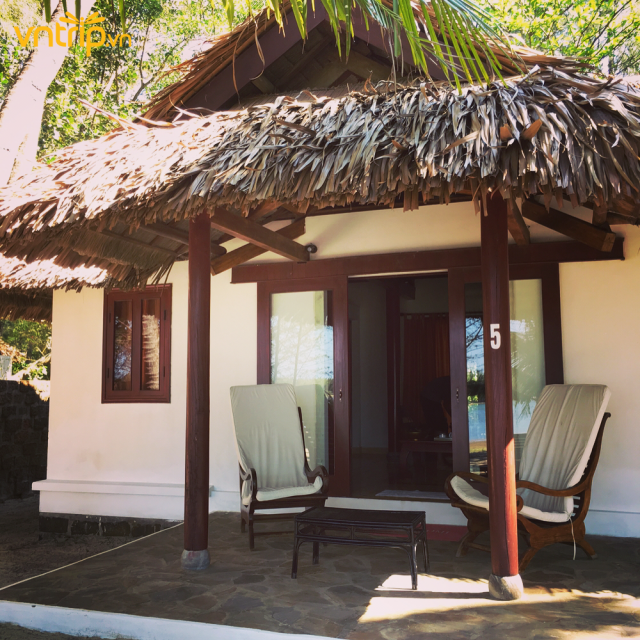 (Photo: Collectibles)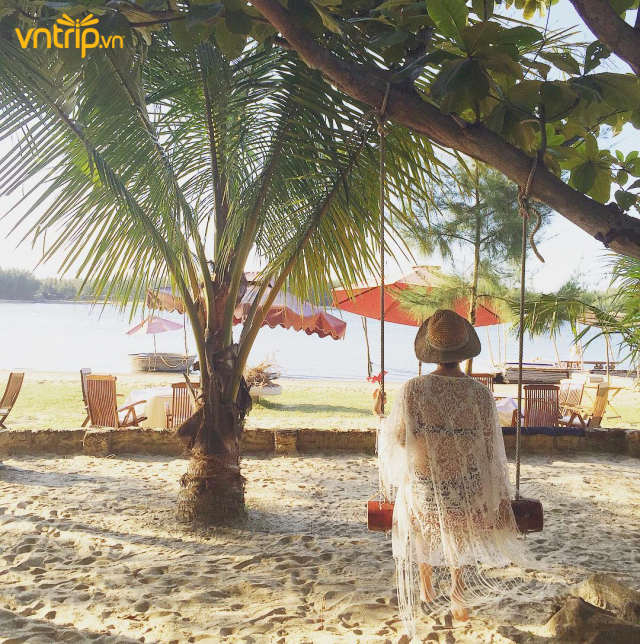 (Photo: @somewhereinmylifejourney)
After hard working days, perhaps Tam Hai Quang Nam Island is an ideal destination to enjoy relaxing moments of relaxation with family and friends.