Danang tourism – where is dubbed the "most worth-visited city in Vietnam" – this place is gradually becoming a highlight of the country in the field of tourism, attracting millions of visitors each year by its youthful appearance. , civilized, and modern.
Let's take a look at the following Da Nang travel experiences to find out why Danang has become the most ideal destination among the tourist destinations in Vietnam.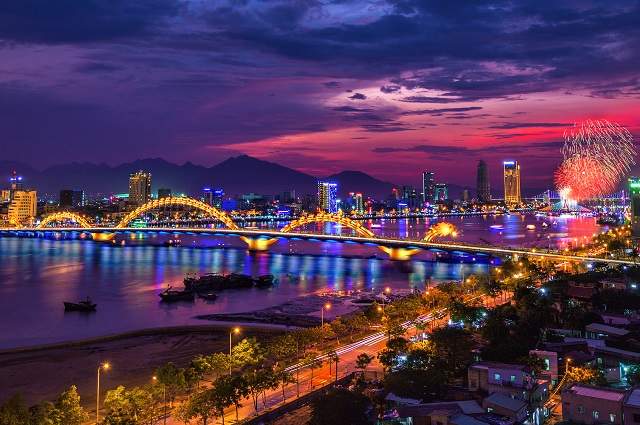 Things to know when traveling to Da Nang (Image: ST)
I. Overview of Danang tourism
Location
Located 776 km from Hanoi to the North, 961 km from Ho Chi Minh City to the South and adjacent to Hue ancient capital, Danang has North – South transport axis with road, railway and sea crossing. It was also the gateway for exchanges with the provinces of the Central Highlands. Not only that, Da Nang is the center surrounded by three world famous heritage sites such as Hue Imperial Capital, My Son Sanctuary and Hoi An Ancient Town. In addition, the city's waters include the Hoang Sa island district. Therefore, Danang is a city with a prime location and extremely important in terms of tourism, economic exchange, trade and military defense.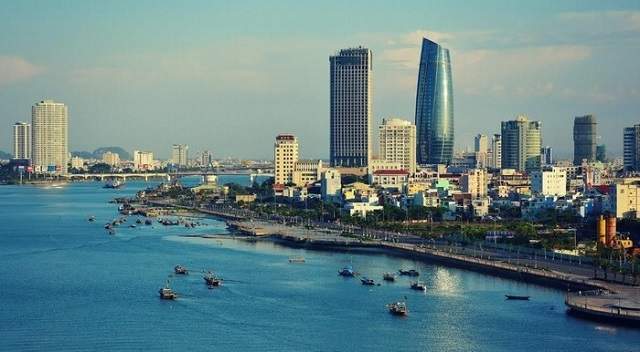 Da Nang tourism and interesting experiences (Photo ST)
Climate
Da Nang is a region with typical tropical monsoon climate with relatively high general temperature and little variation. Da Nang has an intersection between two types of subtropical climate in the North and tropical in the South, but is more affected by the tropical climate in the South. Therefore, there are two distinct seasons: rainy season (August – September – October – November – December) and dry season (January – February – March – April – May – June). – July).
II. Vehicles
Planes:
This is the most popular and time-saving way to Danang. However, in the tourist season from June to September, the ticket price is often quite high and fast out. So if you plan to travel to Da Nang, you should book early to get the best price. Airlines with routes to Danang are: Vietnam Airlines, Vietjet Air, Jetstar.
Train:
Da Nang has a North-South railway crossing, so this is also a vehicle that many people choose when traveling to Da Nang because of the reasonable price, and have just seen the outside landscape during a long journey. The ticket price for such a trip is quite cheap, with many levels depending on the type of ticket such as a bed or a seat that ranges from 300,000 to 1,200,000 VND on average. One advantage is that when coming to Da Nang station, you are right in the city center, so it is convenient to move from here to other cities.
Coach:
From Hanoi or Saigon to Danang there are also many bus routes with fares ranging from VND 250,000 – VND 400,000 for sleeper cars, if you want to get better on the move, you can choose Vip limousine cars to go healthy. .
III. The tourist destinations in Danang
1. My Khe beach
Used to be voted as the sexiest beautiful beach on the planet by Forbes magazine of America. Only about 3 km from the center of Da Nang city, looking down from above, My Khe beach is a vast green strip and when you arrive, you will see the brilliant beauty.
My Khe Beach attracts a lot of tourists because of its pristine beauty, fine white sand, gentle waves in the very cool and fresh atmosphere. Coming to Da Nang, tourists should once come here to experience a sparkling early morning, radiating from the horizon like a halo and immersed in the cool water.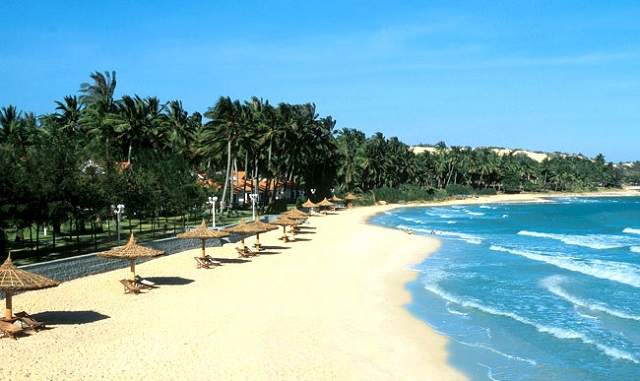 Fine white sand in the bright sun at My Khe Beach Danang (Photo ST)
2. Son Tra Peninsula
As a combination of the only natural forest ecosystem in Vietnam, Son Tra peninsula is 10 km from the city center with 3 sides bordering the sea. The climate here is very fresh and clean, according to scientific research, every day the forest here produces enough oxygen to provide 4 million people, a giant green lung of the city. This is also the home of many species of animals with 22 rare species listed in the red book, most notably primate populations with about 300-400 individuals.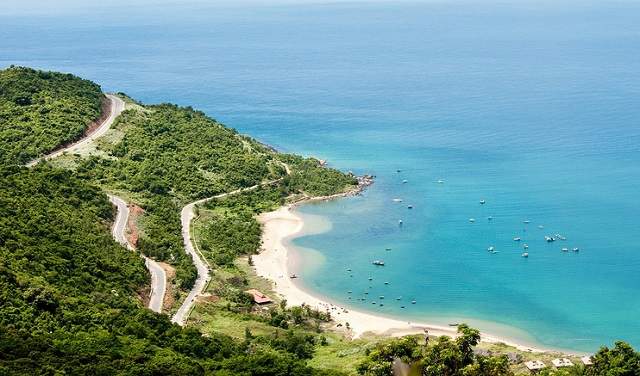 Son Tra Peninsula in Danang (Photo ST)
3. Marble Mountains
Is a landscape also known as Non Nuoc mountain, including 5 limestone mountains on the coastal sand. This place is famous for the Non Nuoc fine art village, which produces many fine marble artworks from home and abroad. Remaining historical records indicate that before the Vietnamese came here, the Cham people worshiped their gods in caves and temples. The migration of Vietnamese people to this region brought with them Buddhist culture and beliefs, establishing more temples and shrines, making this place very diverse and harmonious in its identity.
View of Marble Mountains from above (Photo ST)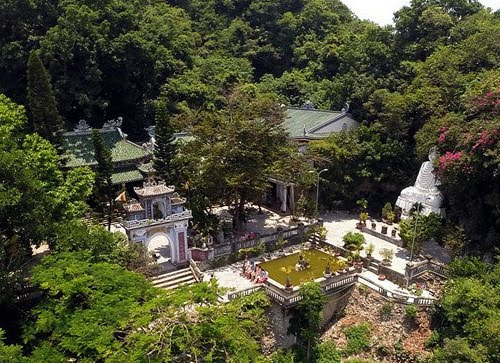 4. Bana Hill
Far from the city center, about 40 km southwest, so the scenery is quite natural. Especially the weather in this area is very pleasant due to the high terrain (1 487 km above sea level), visitors will have the feeling of four seasons in a day, suitable for leisure activities. Inside Da Nang Ba Na Hill tourist area there are many entertainment venues. Because the road is beautiful but quite long, in addition to many winding is very dangerous, visitors should be careful if traveling by motorbike. Now coming to Ba Na is more convenient because there is a bus with the fare of 136,000 VND per person for both directions to and from.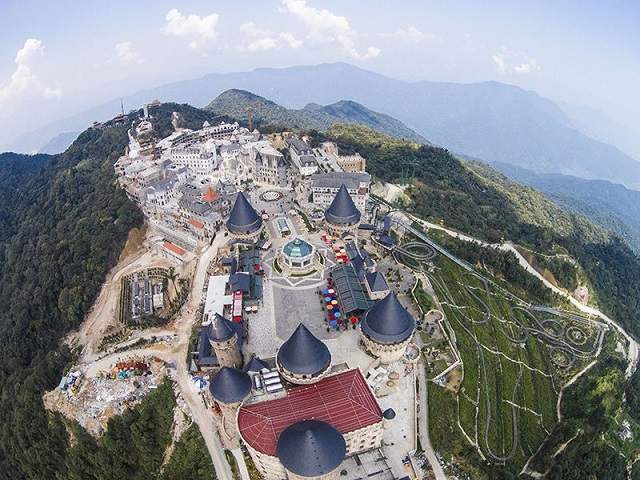 The majestic artificial entertainment area is a destination that attracts a lot of tourists (Photo ST)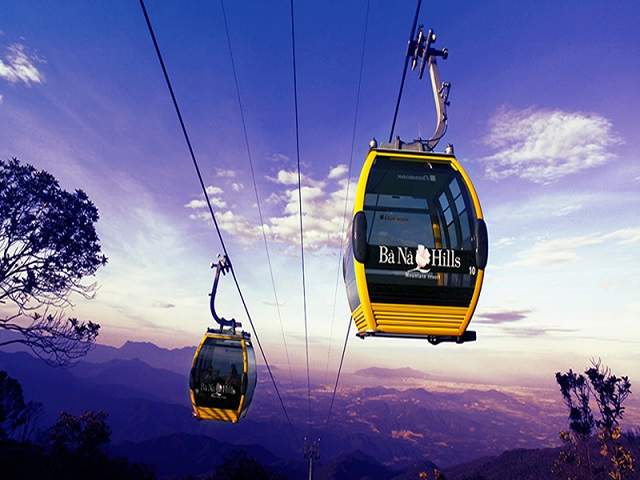 Ba Na Hills Cable Car Da Nang (Photo ST)
5. The Han River swing bridge
This is a symbol as well as pride to the people of Danang. Whenever night falls, the bridge spins brightly in shimmering colors on the tranquil river. Every year, at this location, Da Nang will host an international-class cultural and tourism event: Firework Festival, which takes place on two days – 29-30 April. This is a very special occasion for Da Nang tourism when attracting a lot of domestic and foreign tourists to visit this beautiful city as well as admire the extremely special themed fireworks. The city of Da Nang during that time was extremely bustling and brilliant.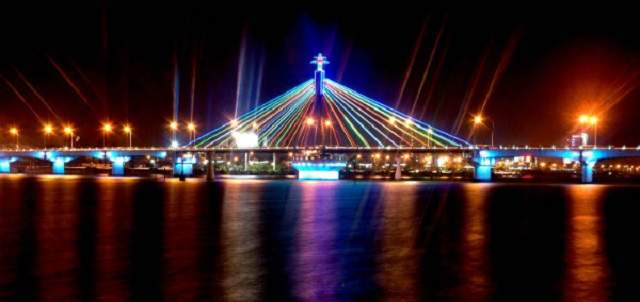 Danang Han River Swing Bridge (Photo ST)
6. Danang Dragon Bridge
Although not as famous as Ba Na Hill, Ngu Hanh Son or Han River Bridge, Dragon Bridge is still considered a unique bridge in this beautiful city. Dragon Bridge is considered to be the heaviest bridge in Vietnam with a strong dome structure, specially designed body using a combination of 5 steel pipes to decorate dragon scales. The bridge was also built quite elaborately when equipped with a lighting system with a total of 15,000 LED bulbs.
What attracts the most tourists at the Dragon Bridge is the ability to spray both water and fire. However, the bridge only serves sprays, sparks on weekends, Saturday nights with Sundays or major holidays of the year. The time for fire eruption is 21 pm, after that it will be the water spray screen; in which the number of sprays was 9 times, each lasting 2 minutes, while the water spray was only 3 times but it lasted longer than 3 minutes / time.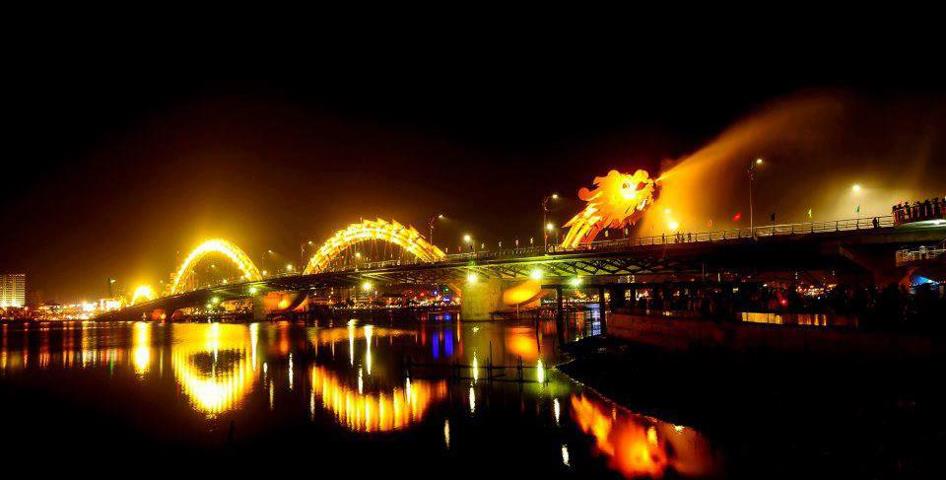 Dragon Bridge sprays water at night (Image: ST)
7. Bridge of Love
This bridge is modeled after famous love bridges in France and European countries. The bridge is on the side of Tran Hung Dao street, right near the beginning of the Dragon Bridge and the Carp Carps' statue. This place is free to visit. Da Nang Love Bridge has an arc shape of about 70 m long, 6 m wide, facing the middle of the river and has plenty of space to admire the beauty of the Han River. In the evening, hundreds of heart-shaped red lanterns are lit and become sparkling and fanciful. According to the legend of love, it is a place where many couples can "lock" their love to show the eternal and faithful.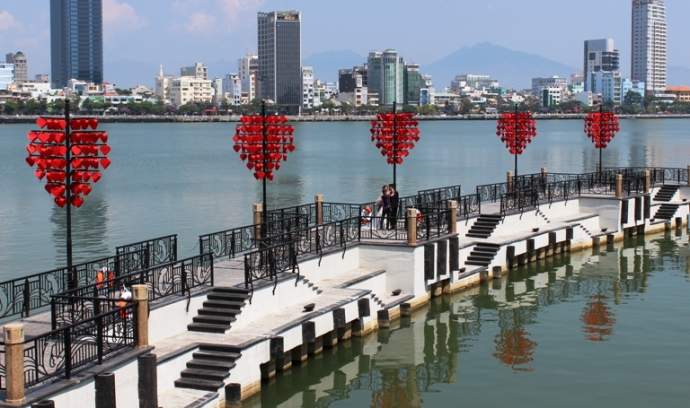 Love Bridge in Da Nang (Photo ST)
8. Sky 36
There is a special accident that Sky36 is located on the 36th floor and the house number 36. From the skybar of the highest floor of Novotel Danang, you can see the whole city, there are rivers, there are mountains, there's a sea, and even the bright neon lights of the city at night. If you come to Danang, you definitely have to experience the view of the city from above.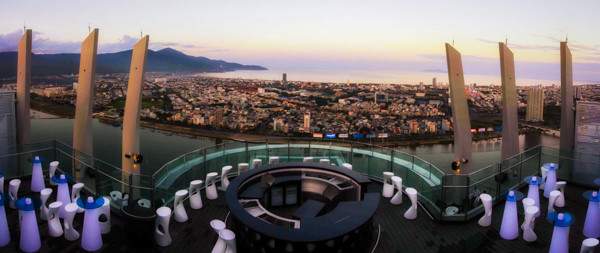 Danang viewed from Sky36 (Image: ST)
There are many other beautiful Da Nang tourist destinations waiting for you to explore!
IV. Da Nang cuisine
1. Nam O fish salad
This is a famous specialty only in Nam O village when traveling to Da Nang. This dish is mainly delicious in fish meat caught directly from the sea so very sweet and fresh, through careful processing, the more special flavor, strange mouth but not fishy at all. Nam O fish salad is the best if made from herring.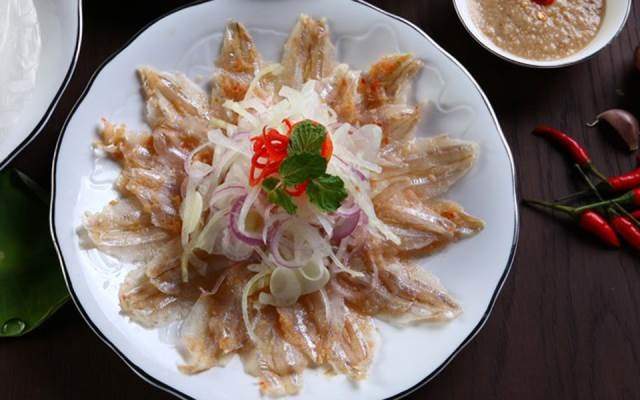 Nam O fish salad appeals to customers (Photo ST)
2. Danang Chicken Rice
Chicken rice has long been a popular dish in Da Nang, especially fried chicken pieces with a bit more spicy of chili sauce and hot soft rice, when eaten with kimchi or cucumber has a very unique flavor. Especially creating a special attraction for the chicken rice dish.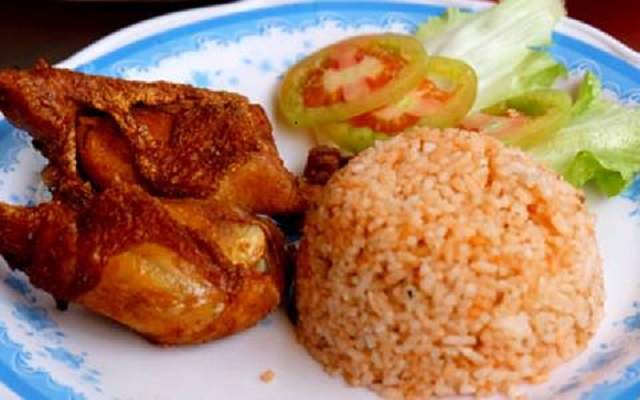 Famous chicken rice in Danang (Photo ST)
3. Fish ball vermicelli
Maybe many people have already eaten fish ball vermicelli, but if you want to try a special flavor, do not miss this dish in Da Nang. The sweet aroma with sweet, rich broth from vegetables, adding a little sweetness of scallions and the spicy taste of chili makes a bowl of irresistible noodles.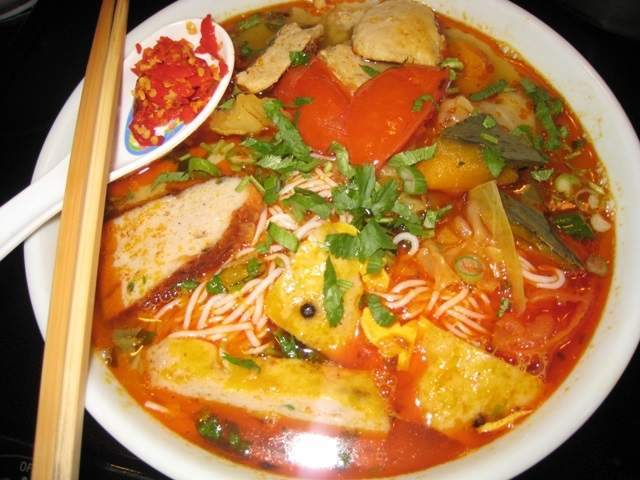 Danang fish ball vermicelli (Photo ST)
4. Pancake
As a folk dish and appears on the list of street food, pancakes become familiar to a lot of people. Pancakes are rolled in thin rice paper, served with raw vegetables and dipped in sweet and sour sauce, eaten crispy and crispy.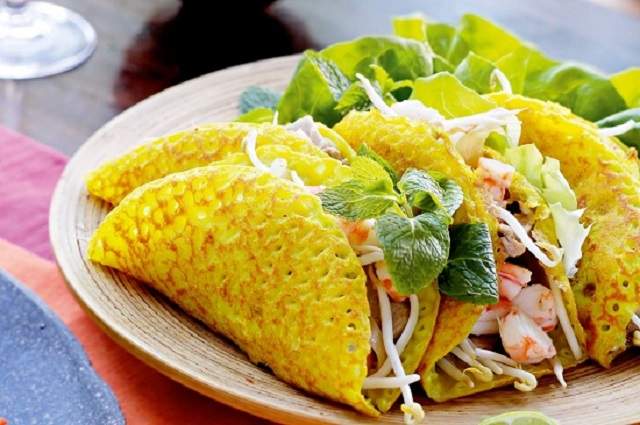 Famous pancakes of Danang (Photo ST)
V. What to buy as a gift when visiting Danang
1. Young art stone
Fine art stone from craft villages in Ngu Hanh Son creates many souvenirs, items, jewelry. With long-standing traditional techniques, meticulous honing has produced many delicate and beautiful items. Visitors who come here to visit can buy as souvenirs for friends and relatives are very suitable.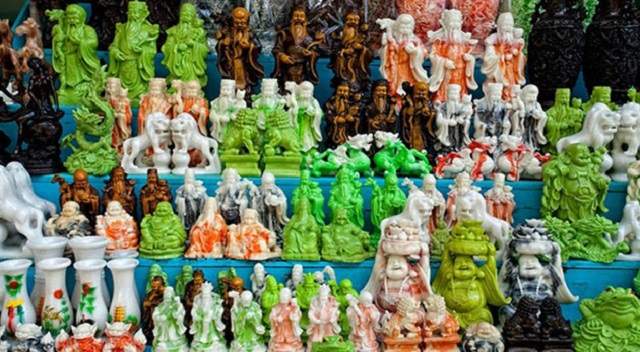 Young art stone in Ngu Hanh Son (Photo ST)
2. My Khe seaweed
Seaweed is made into long pieces, often used to prepare dishes such as soups, stir-fries, salads, mannequin, etc. For many people seaweed is a difficult dish because it has a fishy taste but seaweed has a beauty effect against the skin. Aging and providing nourishing vitamins for the body.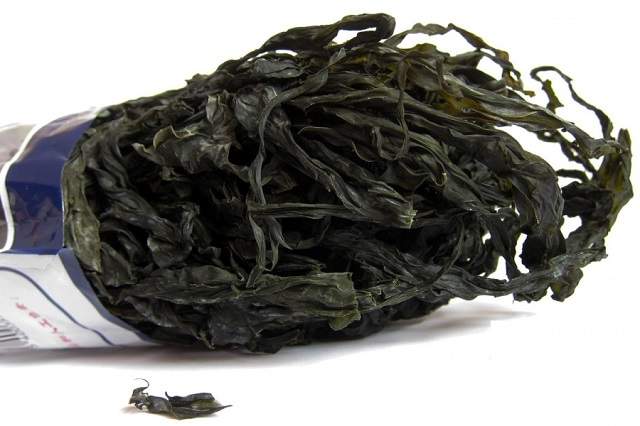 My Khe seaweed – a special gift for Da Nang (Photo ST)
3. Danang beef rolls
Made entirely from fresh beef thigh meat, marinated in a very rich traditional way. Da Nang beef rolls is completely processed without mixing other types of meat. People can eat this dish with pickles, melon or roll in rice paper. Do not forget to buy as gifts to bring when traveling to Da Nang!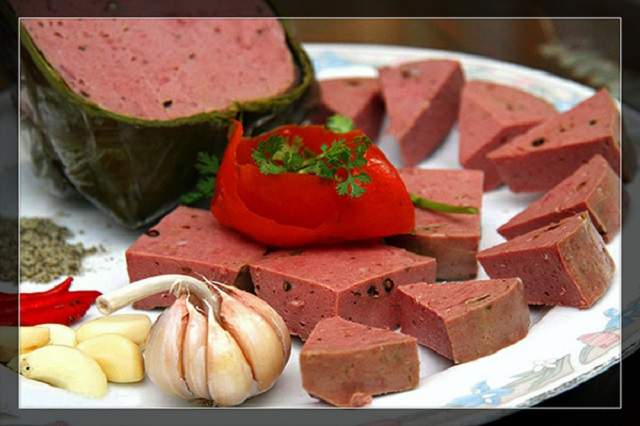 Danang beef rolls (Photo ST)
4. The ink dries a sunny
The dried squid here still has the salty taste of sea salt, sunshine and the wind soaked in each ink. Coming to Danang, most tourists buy this item.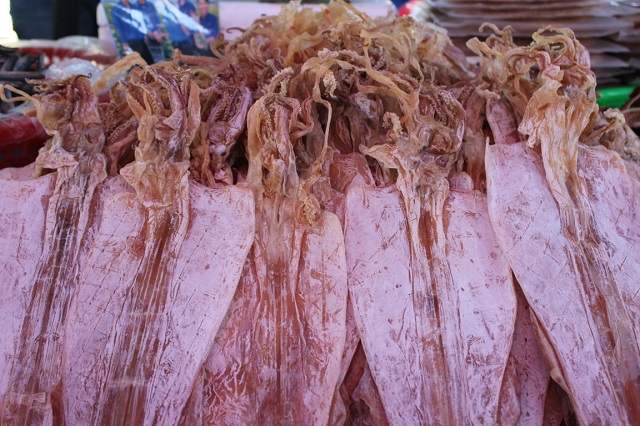 Sun-dried squid (Photo ST)
5. Sesame crackers
One more Da Nang specialties that visitors cannot ignore: Cam Le dry sesame. Made from sesame crackers made from sugar cane, glutinous rice flour, sesame, outside covered with young sugar and cinnamon, sesame crackers seem to be similar to Hue sesame crackers, but when eaten, they will feel crispy, sweet, fragrant and dry clown sticky teeth like sesame.
Da Nang Sesame Dry Cake (Photo ST)
6. Spring rolls in Danang
Tea is very similar to spring rolls, sour rolls, grilled spring rolls, grilled spring rolls in Thanh Hoa but has a distinct flavor and unmistakable characteristics compared to those types of spring rolls. Tré is made from bacon, lean meat, lean meat and pork skin, combined with galangal root and wrapped in banana leaves. This is a dish that anyone visiting Danang or the Central region is fascinated by the density, fleshiness and sour taste.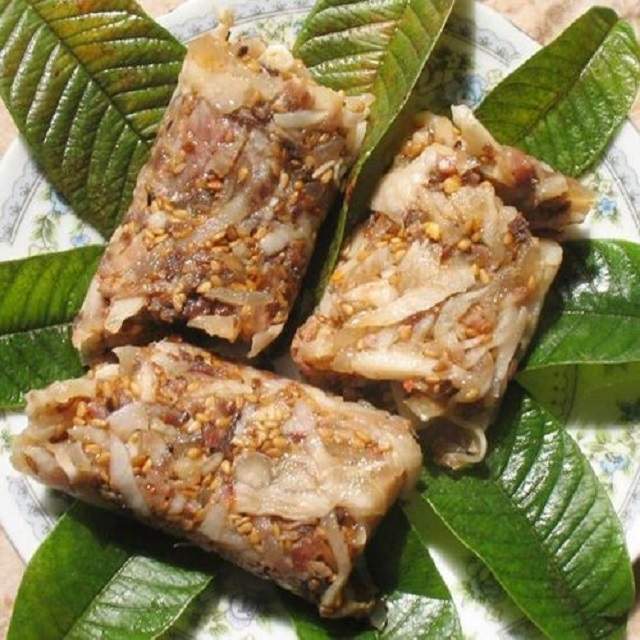 Danang spring rolls (Photo ST)
BECAUSE. Good hotels in Danang
Rosamia Danang Hotel
282 Vo Nguyen Giap, Ngu Hanh Son, Da Nang Da Nang
Price from 1,504,000 VND / night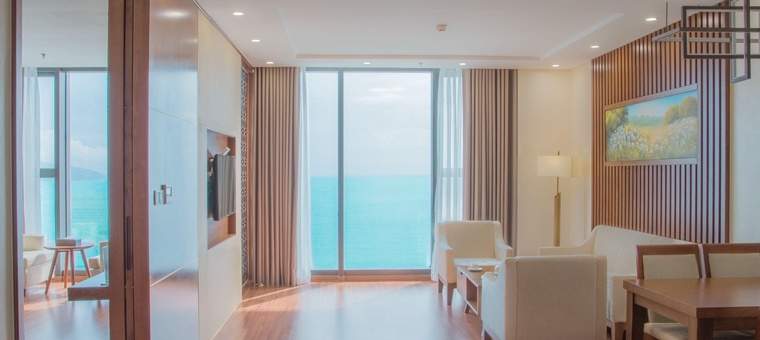 Book nowCare
Located right on the My Khe beach, one of the six most beautiful beaches on the planet – according to Forbes magazine, the hotel with 5-star service of international standard Rosamia Danang has 208 high-class rooms with modern and luxurious furniture. The hotel has great accommodations and great resort services. Built in 2018, Rosamia Da Nang Hotel guarantees to bring satisfaction to tourists whether in Danang for business or pleasure. Located just 5 km from the airport, it's easy to get to this property from the airport.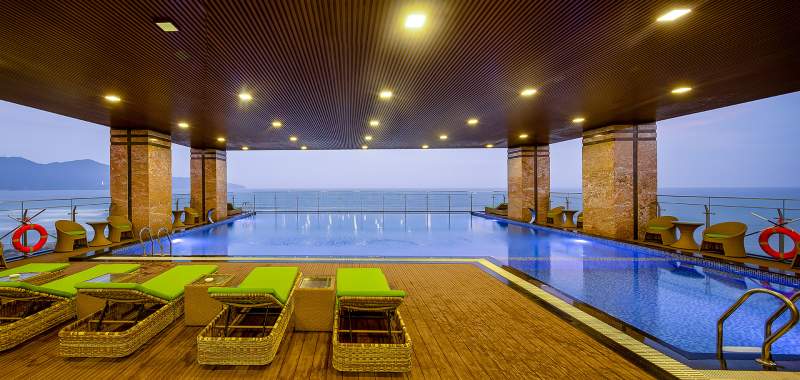 Rosamina brings visitors wonderful relaxing moments from above
The accommodation has a very convenient location, guests can comfortably visit, explore famous tourist spots. All of the furnishings are comfortable, smooth, and even many rooms offer amenities. Like towels, mirrors, free welcome drinks, wireless internet (free). Throughout the day you can enjoy the relaxing atmosphere of the outdoor pool. Rosamia Da Nang Hotel is a smart choice for travelers to Da Nang, offering a relaxed and hassle-free stay every time.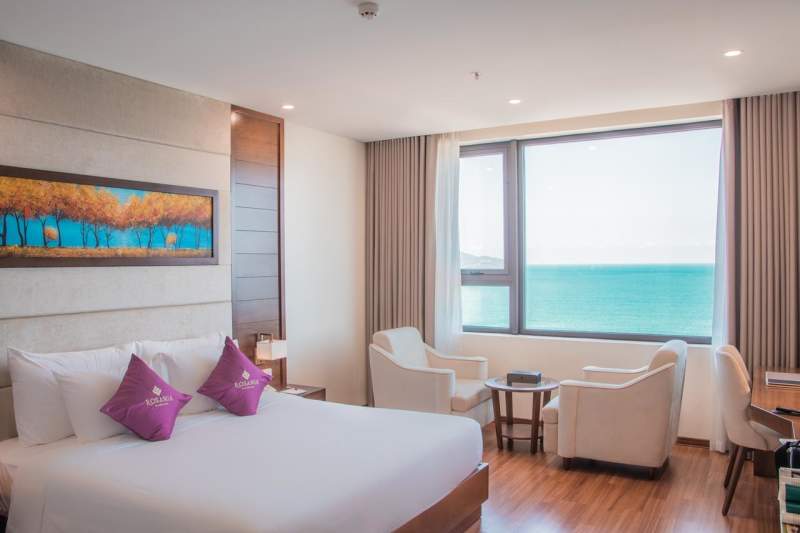 The bedroom is elegantly designed, luxurious, ideal for "refresh"
Le Hoang Beach Hotel
Located right on the most beautiful and famous beach in Da Nang, Le Hoang Beach Hotel creates a miniature paradise and amenities for travelers. The hotel is designed simply but modernly, tastefully furnished. With the scenery stretching along the beach viewed from the height and extremely favorable position for travel, just 2 minutes to My Khe beach. Le Hoang Beach Hotel promises to bring guests the comfort and relaxation like being at home.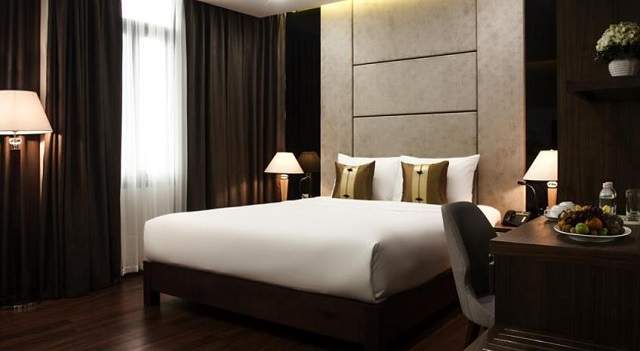 Comfortable rooms at Le Hoang Beach Hotel (Photo ST)
Sofia Suite Hotel Danang
No. 9 Le Quang Dao, My An Ward, Ngu Hanh Son District, Da Nang
Price from 727,500 VND / night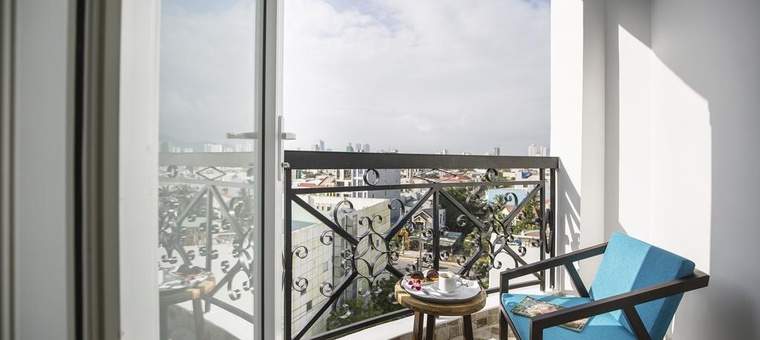 Rooms are airy, clean, light with full amenities will bring you the most satisfaction if you stay here. This will be an ideal place to rest on your trip in Da Nang!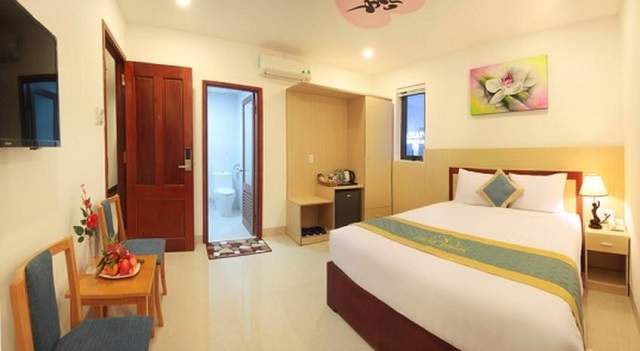 La Suite Hotel Danang – an ideal hotel for your trip to Danang (ST Image)
SH Europa Hotel Danang
15 An Thuong 26, My An Ward, Ngu Hanh Son District, Da Nang
Price from 800,000 VND / night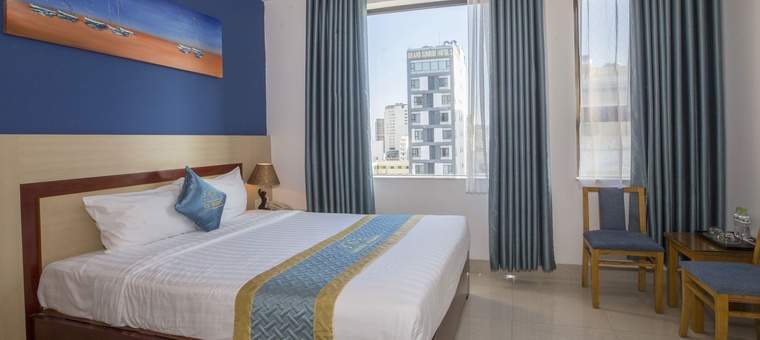 Design modern, elegant but no less luxurious and beautiful, Son Ha Europa Hotel offers a system of 42 clean rooms to visitors. Located right in the center of Da Nang, visitors will be very convenient to travel in the city.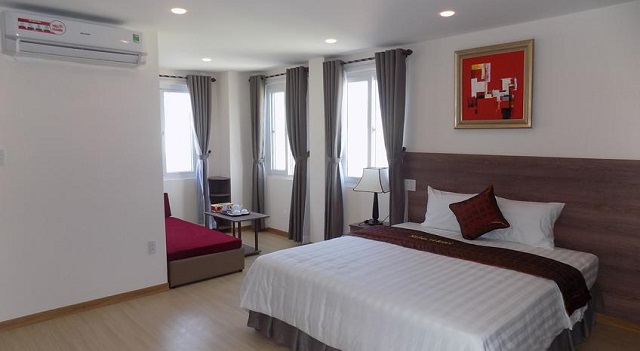 Son Ha Europa Hotel Danang (Photo ST)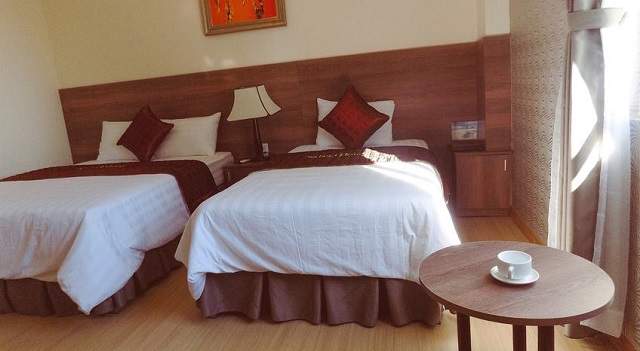 Traveling self-sufficient Danang
You can follow the available Tour, but if you prefer to travel freely, choose accommodation and explore beautiful places as well as enjoy Da Thanh cuisine, it is more reasonable if you travel on your own. . By booking your own cheap flight tickets and hotel rooms on Agoda, Or buying the super cheap Da Nang Travel Combo with round-trip airfare + International hotel, you don't have to worry and save. more time.