"Da Rang Bridge is twenty-one long
He left us for a long time
Spring fishing fish melancholy
You don't see him, man. "
Da Rang Bridge has been in the folk verse of Phu Yen people since the early twentieth century and has long become a cultural symbol of this land.
Da Rang Bridge crosses the Ba River, also known as the Da Rang River, in the territory of Tuy Hoa City, Phu Yen Province. The name Da Rang comes from the ancient Cham language "Ea Rarang" which means "reeds river".
Da Rang Bridge symbolizes Phu Yen culture
Old Da Rang Bridge was built by the French in the early twentieth century with 60 spans of 77m wide bridge, a total length of 1105m. At that time, this was the longest bridge in the Central, the second longest in our country after the Long Bien Bridge spanning the Red River. The bridge is designed with a structure of bearing steel beams, reinforced concrete pillars, running in parallel with the railway tracks with a zigzag protective steel frame creating a unique architectural work.
In December 1946, the Da Rang Bridge was destroyed in the resistance ground movement to block the advance of French invaders to the free zone of Phu Yen.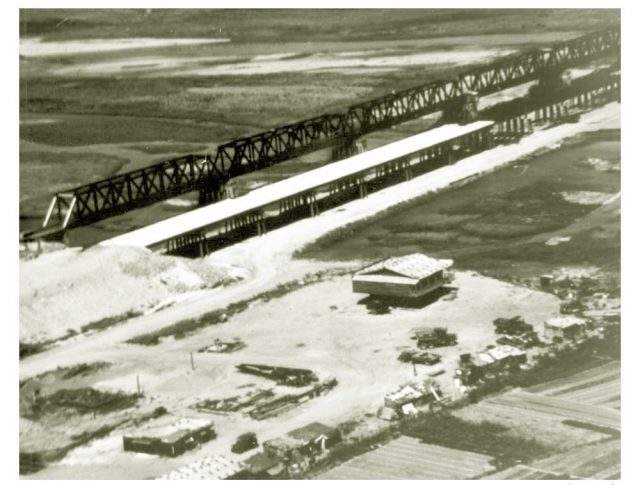 Experiencing many times of construction and repair, in 2004, the new Da Rang bridge was put into operation with 36 spans, 1512m long, is the longest bridge on National Highway 1A through the Central of our country. The total cost of constructing a new bridge is up to VND 420 billion.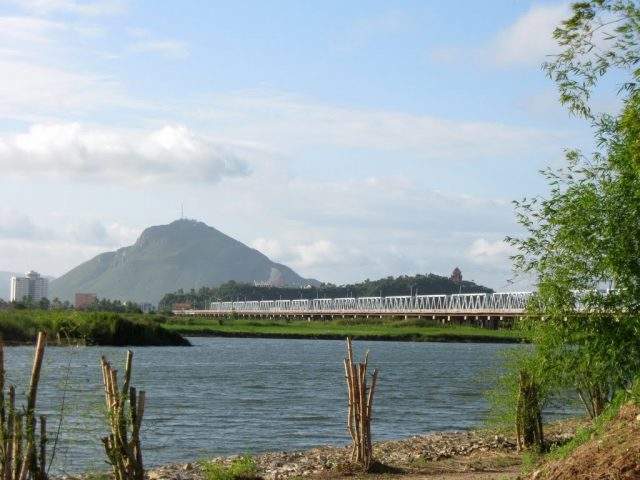 The new bridge was put into use not only to help people on both sides of the road more convenient but also a place for tourists to stop sightseeing. From Da Rang Bridge, you can see the vast mudflats, the romantic Ba River and the charming scenery of Nhan Mountain in the distance.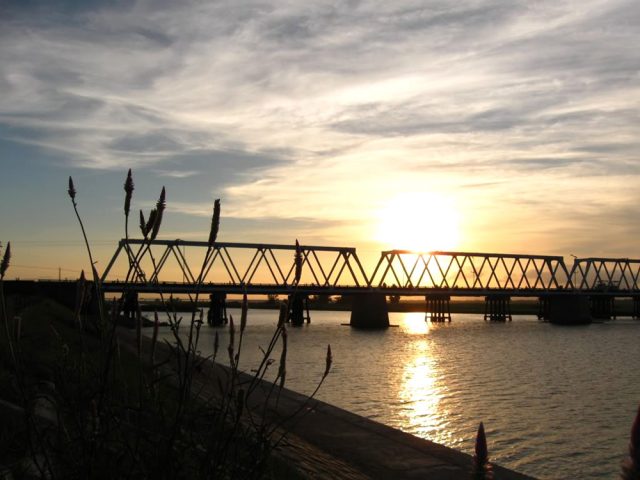 Like the Long Bien Bridge with the Red River in Hanoi or Trang Tien Bridge with the Huong River in Hue, the Da Rang Bridge with the Da Rang River has always been a symbol of Phu Yen for many generations.