Banana Beach Danang is one of the beaches in the territory of Lang Co Bay, located between Hue and Da Nang. The hustle and bustle of city life will fly away when you arrive here. Traveling Banana Beach is a "tonic" makes our soul gentle and pure.
Da Nang tourism city has become famous in recent years with many destinations, famous and interesting landscapes, beaches recognized as the most beautiful in the world. Banana Beach is also not on the list of charming beaches in Danang with wild and peaceful beauty but not many people know it.
Beach between Hue and Da Nang
Banana Beach is 40 km from the center of Da Nang city, north of Hai Van territory, is one of the beaches in Lang Co bay, between Hue and Da Nang. The beach hidden between the two sides is a high cliff creating a pristine, wild feeling for anyone who comes here. Not far from Banana Beach is a small stream flowing down from Hai Van Pass .
The hustle and bustle of city life will fly away when you come here, the beauty of the mountains, the majestic nature, vast, beautiful beaches, clean, clear blue sea, cool healing will exist just before your eyes. Come here, you will be immersed with the cool, fresh, majestic clouds, extremely peaceful, relaxed in the deserted mountains with the wild, mysterious beauty of Bai Chuoi .
Feel the wild beauty
You can also choose to climb to the top of the mountain to see all of Banana Beach . This is definitely a beautiful, mysterious and pristine picture that has kept so many people coming here, enjoying and visiting.
Sitting on the peaceful beach, listening to the sound of clouds and clouds, listening to the fascinating call of the waves, dropping soul into free, wild, not restrictive space, binding is an interesting experience best for every visitor to this place. Traveling Banana Beach is a "tonic" makes our soul gentle and pure.
Phượt Banana Beach Da Nang
This place promises to be an ideal destination for young people who want to go on a walk in Hai Van Pass area. You can enjoy playing, swimming, fishing, camping together or simply sitting and chatting, playing, singing all night by the fire, then breathing the peaceful atmosphere of the early morning. land, forests and the sea here.
Road to Bai Chuoi Da Nang
To go to Bai Chuoi, you can follow the route of Danang – Hue. You need to reach the top of the Hai Van Pass, and then 500 meters down the hill to see the sign to the Banana Pass. You follow the sign to go 5 km and then park in the car. Because serving tourists, people here will charge a very cheap overnight parking.
You listen to the instructions of the people, follow the small trail to meet the train track, continue along this track, you will come to the small trail that takes you to Bai Chuoi. The whole walk will be about 7 km long, and since the road is quite difficult to walk, it can take you nearly an hour. Travel experience Bai Chuoi is that you should bring some simple utensils to cook, prepare drinking water because this Danang beach is quite pristine and far from residential areas.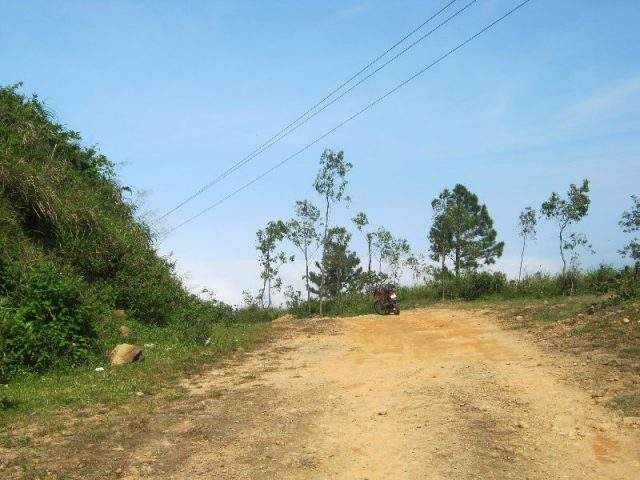 Some pictures of Banana Beach in Danang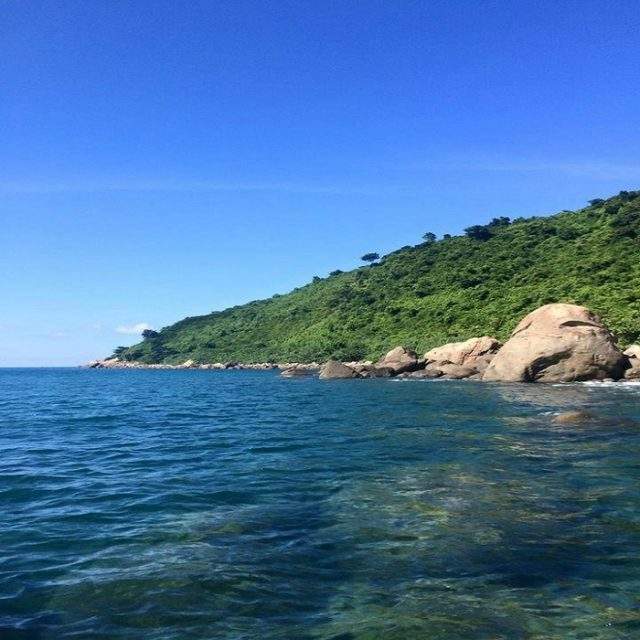 Hopefully  has provided you with some information needed to travel Bai Chuoi Da Nang . Can this journey make your passionate youth difficult? Be mentally prepared, healthy and knowledgeable about hiking, picnicking firmly before starting!