Recently, the image of the Golden Bridge with the support of giant hands is being shared in a dizzy way on social networking sites and tourist communities, making many people surprised. So what has made this bridge so big? Let's follow VNTRIP.VN to discover this interesting place!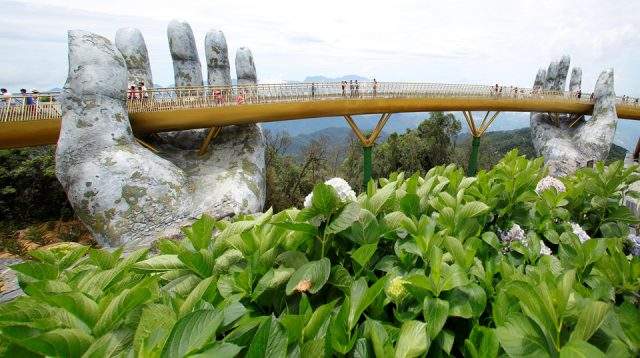 Recently, the Da Nang Golden Bridge has appeared on the world famous art Instagram page with 7.1 million followers and received countless compliments.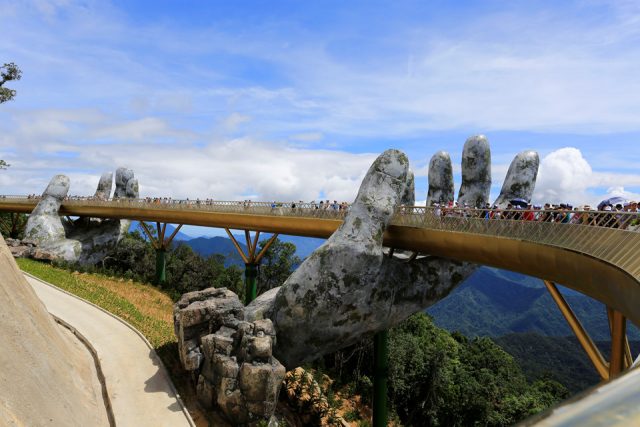 The bridge is mentioned here named Golden Globe (Golden Bridge), a new work of Sun World Ba Na Hills. Began construction in July 2017 to April 2018, completed, recently put into operation and welcomed the first visitors to Danang .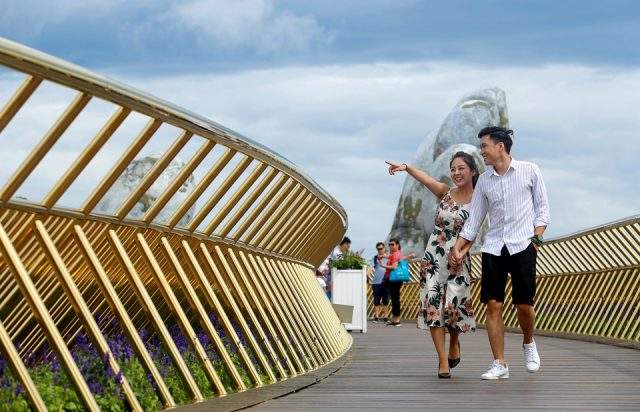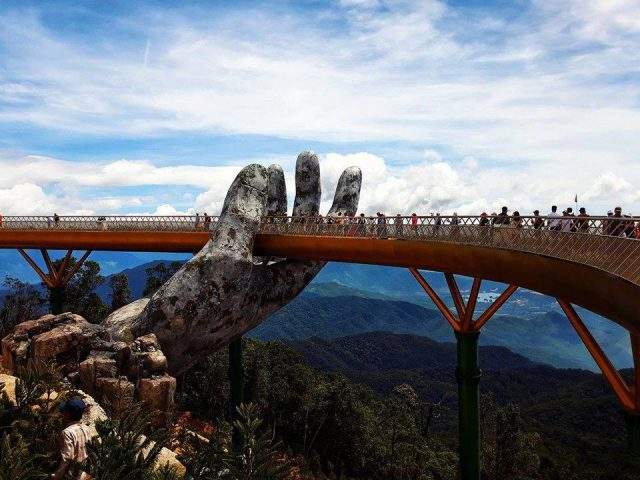 Possessing a very unique and unique design, unmatched in Vietnam, the fishing rod is built at an altitude of 1,400 meters above sea level, a total length of about 150 meters, with 8 bridges and spans. The largest is 21.2 meters. The deck is made of 3-meter-wide and 5-cm-thick buckets, along the walkways are planted with many Queen Blue flowers, on top of the railing is made of gold-plated stainless steel.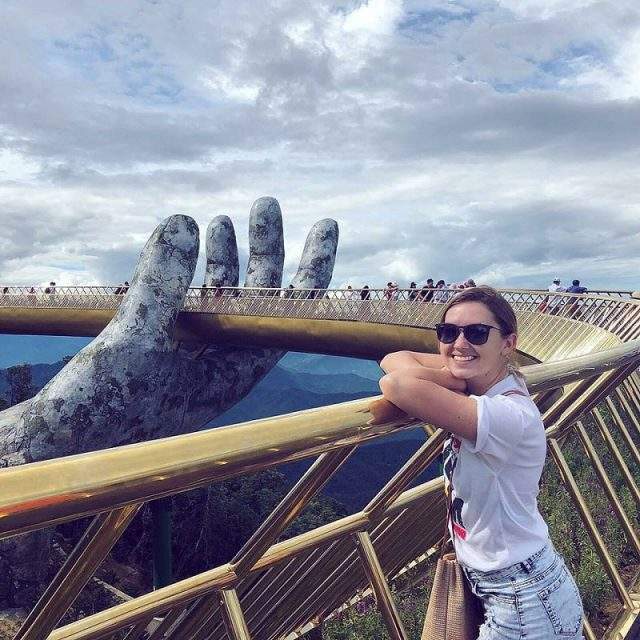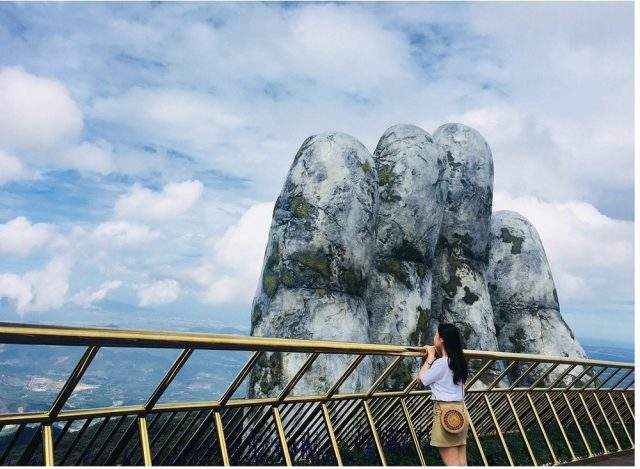 It can be seen that this bridge is designed and shaped to resemble a woman using her hands to support a horizontal gold silk strip. With a unique image, the golden bridge in Ba Na Hills has made many people surprised and admired the creativity of the people who designed and built this project.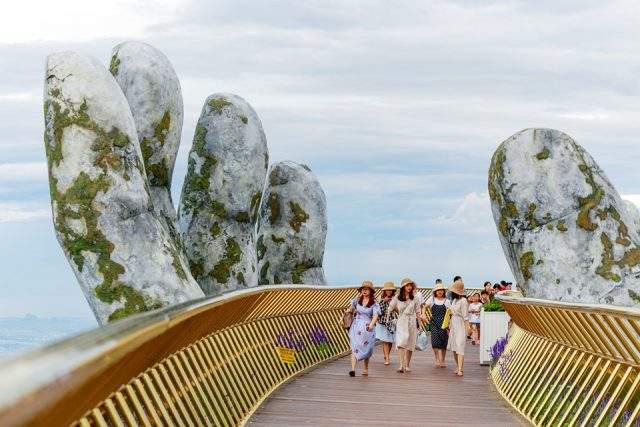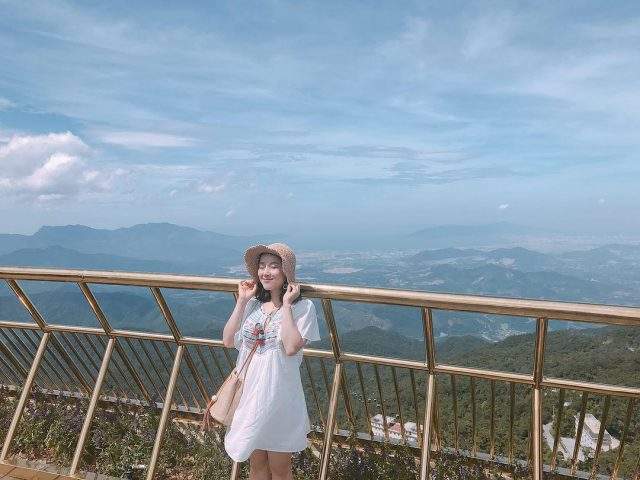 Not only to admire the beauty of this unique building, here you will be free to admire the spectacular scenery of the surrounding mountains. The feeling of walking on the floating clouds, watching the beautiful scenery below will be a great experience for many visitors.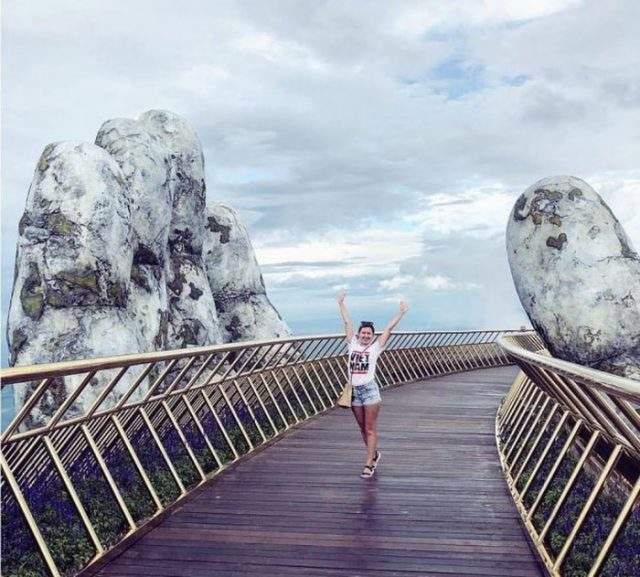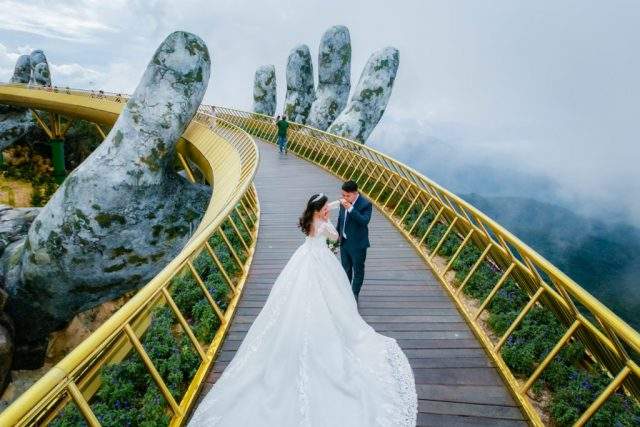 Many beautiful photos have been taken by visitors here, many people think this is a tourist destination of some foreign country. But knowing that it is the Golden Bridge on the top of Ba Na, everyone was very surprised and excited to find it right to admire this beautiful scene.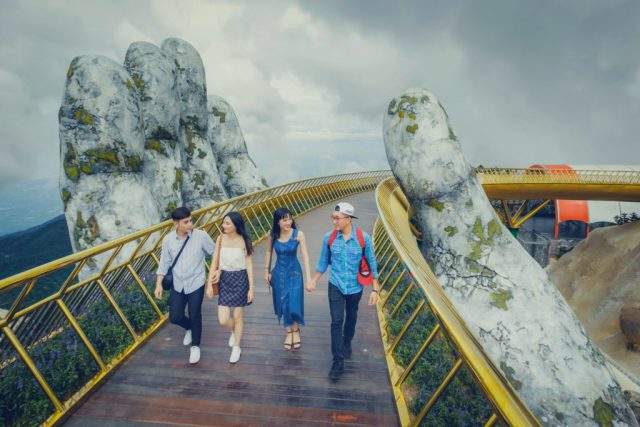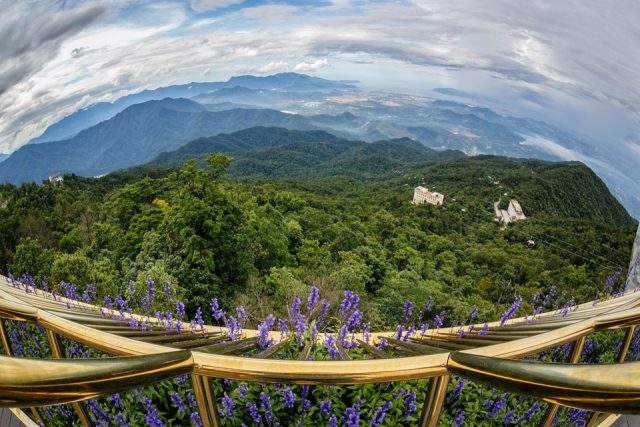 Can you see that Da Nang not only owns amazing natural landscapes but also works built from the mind and hands of people are also presented in this city in a very unique way? Can not mention the Golden Bridge in Da Nang a work of high art.