Sapa is an ideal resort in the North for those who love the nature of the mountains and want to experience the wild pristine features of the Northwest. The selection of the most suitable Sapa car is quite important for tourists to travel and explore other famous tourist destinations.
Should Sapa stay at the Hotel or Homestay?
Discover the beauty of Sapa in the ripe rice season
What ride from Hanoi to Sapa?
Go by motobike
Transportation from Hanoi to Sapa by motorbike is a suitable option for those who love to travel and also a means of saving the cost of the way to Sapa about 370km, losing 150,000 VND of gasoline money.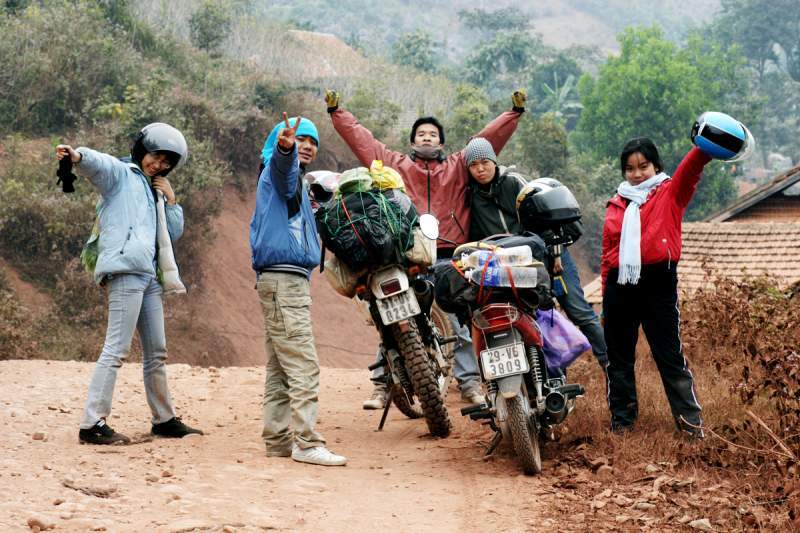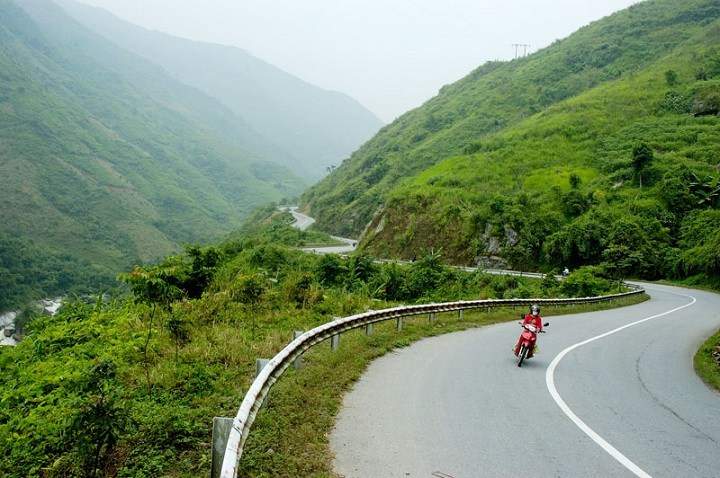 Traveling by motorbike allows you to freely explore and stop anywhere to rest, admire and take group photos. But besides that, if you want to go to Sapa, you need to prepare your health and check the car.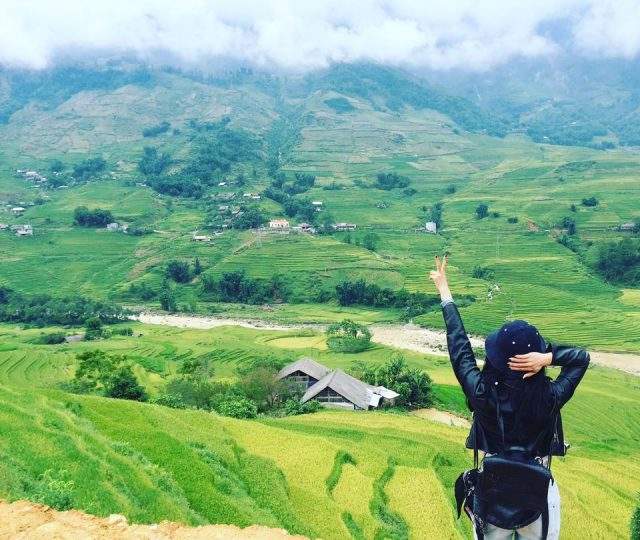 The way to Sapa in the direction of Lao Cai: from the center of Hanoi to Lang Hoa Lac free turn right into Highway 21 to Son Tay. Continue passing Trung Ha Bridge and Phong Chau Bridge, you will reach Phu Tho. Here you come to Doan Hung and continue along route 70 to Lao Cai City and turn into QL4D and go about 40km to reach Sapa town.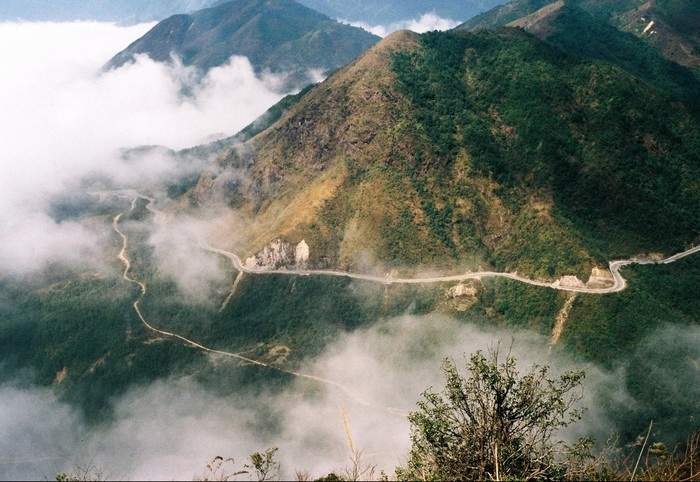 Transportation by limousine
You will not have to worry about not being able to go to Sapa by motorbike, but instead a comfortable and comfortable tourist car with a low price. There are two lines of limousine 9 seats suitable for a group of friends, families and with 29 seats limousene often follow the crowded tour. The price ranges from 350,000 to 450,000 VND / person.
You will not have to worry about how to catch the car because it will pick up tourists in the old quarter of Hanoi. However, the number of seats and seats is often sold out by the end of the week. So if you intend to Sapa, book in advance at home!
Go by train
In order to save costs and have a safe trip, the train is a transportation option that many people choose. Usually depart from Hanoi Railway Station in the evening (19h – 22h) and arrive at Lao Cai Railway Station in the early morning (5am – 7am). Depending on the selection of seats, the train fare ranges from 150,000 – 560,000 VND / person depending on the quality of the train you choose. With cruise ships is more expensive, panic 650,000-750,000 VND one way.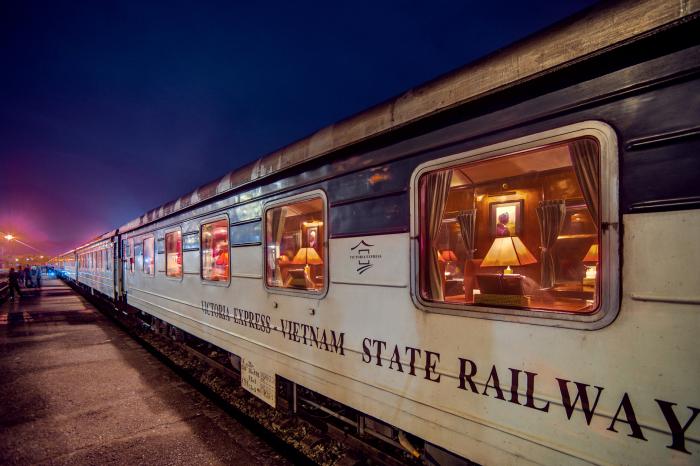 However, traveling by train takes a lot of time and needs to move an additional bus to Sapa town. One thing to note is to book in advance in case the ticket is sold out on weekends or public holidays.
Travel by

bus to Sapa
Bed bus to Sapa from My Dinh, bus station of Luong Yen or Gia Lam takes about 8-9 hours. The advantage of traveling by coach is that during the journey to Sapa, the car runs overnight and does not stop at any station.
About Sapa
Sapa town is located more than 30km from Lao Cai city and is always surrounded by floating clouds, creating a magical picture that attracts both domestic and foreign tourists to come to see it with their own eyes. Along with the development of tourism, the transportation system has been increasingly improved and getting to Sa Pa has become easier, you can choose to take a passenger car or train.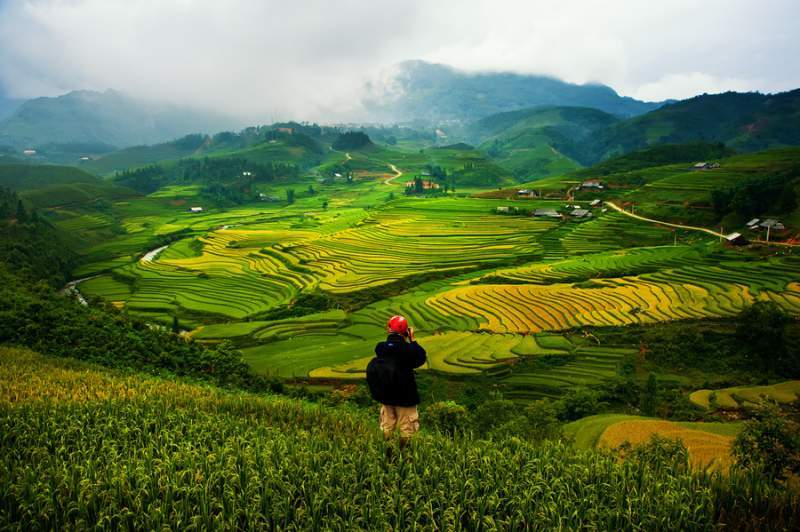 Some places to visit in Sapa that you should not ignore are: Ban Ta Van, Lao Chai, Ta Phin, Cat Cat, Ham Rong mountain, Silver waterfall. These points are not in the same direction, scattered around Sapa. You should rent a motorbike to go to save, if you go family, rent a private car. Motorbike rental from 80,000 to 120,000 VND depending on the type of vehicle.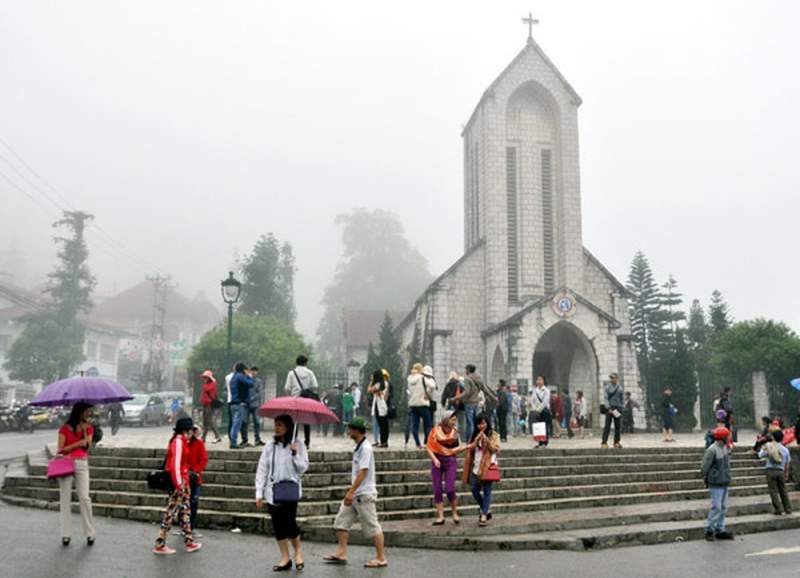 The note when traveling Sapa
Sapa should travel season?
The best time to go to Sapa is from March to May or from September to November. This is the time when Sapa has quite good weather, with sunny days and cold nights. Around April to May, Sapa is filled with the lush green of the fields and the colors of the blooming flowers. And in September to see the yellow rice terraces or go after the Lunar New Year to see cherry blossoms!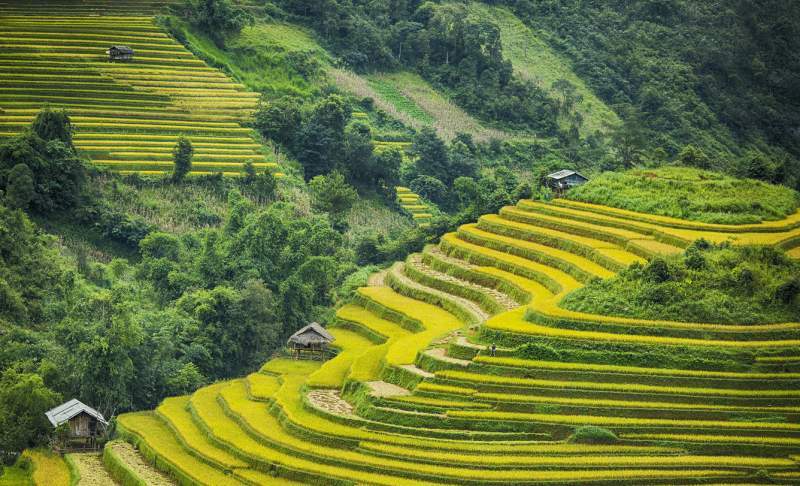 Winter time in Sapa from December to February is quite cold, especially in the morning and at night. Especially, in recent years Sapa has occasionally snowed, so coming here on this occasion you will witness the extremely poetic and romantic scene.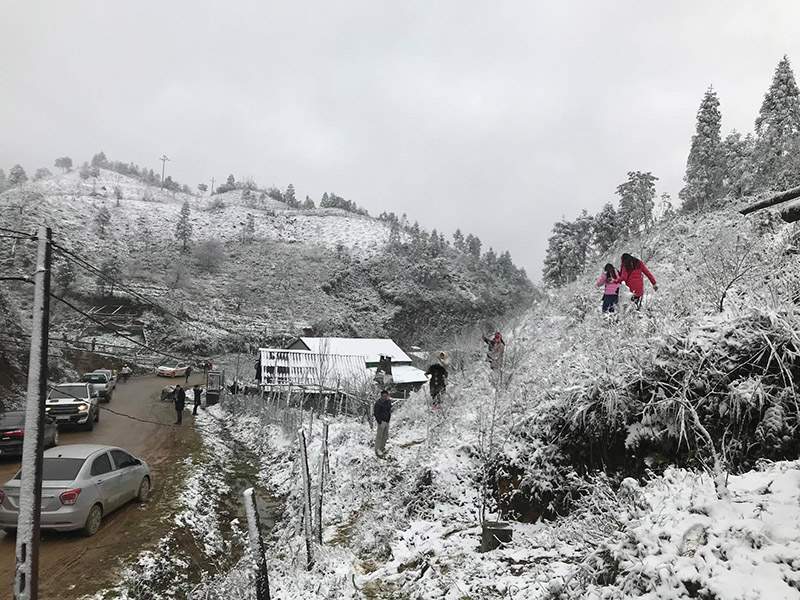 Some important notes when going to Sapa
– Must study the time as well as special weather should avoid the rainy season.
– If coming to Sapa in the winter, you need to bring a lot of thermal jackets, wool scarves, gloves, …
– Should bring dark shoes and soft sole to facilitate movement.
– Bring umbrellas, raincoats in case the weather changes.
With the shared information about choosing a car to Sapa above, hope your trip is full of memorable memories.
If you travel to Sapa self-sufficient, do not forget to choose for yourself the best place to stay: Cheap hotel in Sapa is the best!