Bored of boring tours, you want to travel to Phu Yen self-sufficient to enjoy the scenery here but do not know how to go? Don't worry, read the following article of VietNampeace, you will find the answer right away.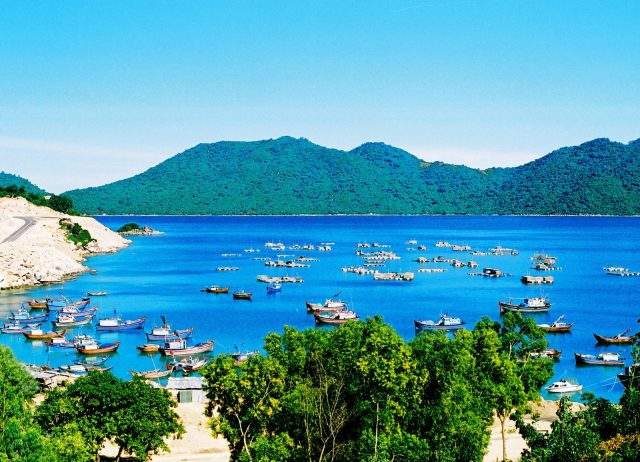 Dreaming scenery on Phu Yen beach (Photo: Collection)
The right time to go
Phu Yen is famous for its beautiful scenery, to enjoy all the beauty here, you should travel to Phu Yen around January to August is the most beautiful. Remember to avoid the period from September to November, because it is the rainy season so it is difficult to visit the scenery.
Phu Yen has a beautiful day (Image: Collection)
Transport
To travel here, you can use vehicles such as airplanes, trains, cars and even by motorbike if you are not too far from Phu Yen.
Once here, you can rent a motorbike, or use a taxi service to travel to Phu Yen tourist destinations .
A few car rental suggestions you should refer to:
– Mr. Sang: 0934 074 522 (120k – 150k / day)
– Tropical Hotel: 0937 668 869 (100k – 150k / day)
When getting the car you should check carefully to avoid receiving old cars, weak engines, it will be difficult to go downhill.
Hotel stay
Cendeluxe Hotel Tuy Hoa
Address: Số 2 Hải Dương, Tuy Hòa City.
If you want to enjoy a little, you should choose Cendeluxe Hotel with prices from 1.600.000d / room / day to nearly 3.700.000d / room / day.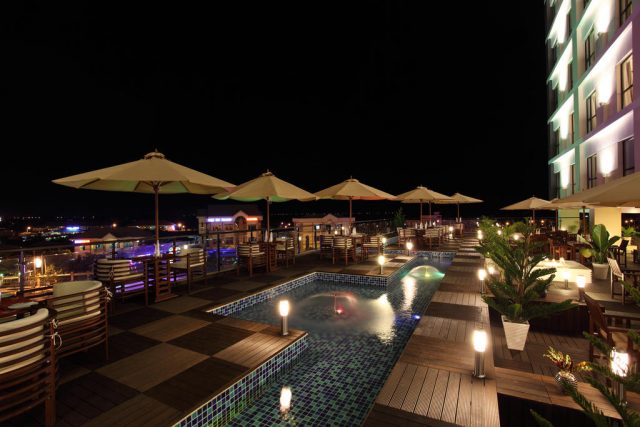 Saigon Phu Yen Hotel
Address: Số 541 Trần Hưng Đạo, ward 6, Tuy Hòa city.
With only about 700,000 VND / room / day you have a comfortable room at a 4-star hotel just a few minutes walk from Tuy Hoa beach.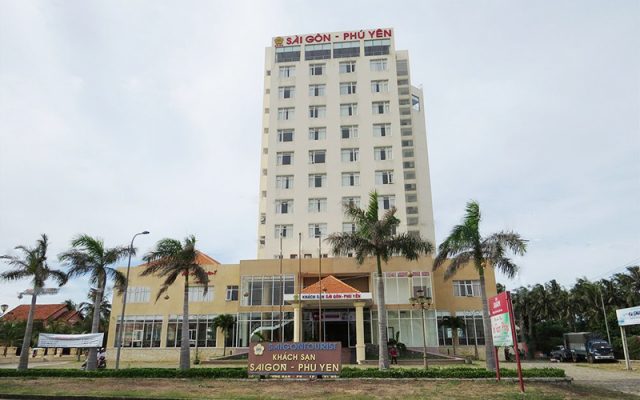 Moc Mien Homestay
Address: Số 26 Lương Tấn Thịnh, Tuy Hòa city.
You only need to pay more than 1,000,000 VND / room / day to own a room at a beautiful, convenient homestay.
In addition, there are many comfortable hotels at reasonable prices for you to choose.
Phu Yen tourist itinerary self-sufficient
Day 1: Bai Xep – Ghenh Da Dia – Dam O Loan
Tired all morning to move to Tuy Hoa and you should treat yourself to a delicious lunch at the hotel's restaurant, then go to check in and prepare the tour right away.
Around 2 pm is the right time for you to start the journey with the first destination is Xep beach, you should choose the coastal route to conveniently move to the following locations. With the overall beauty of the immense sea, lush green grass leaves and long rocks have captivated many visitors, especially, this place has the honor to appear in the movie "I see yellow flowers on the green grass ".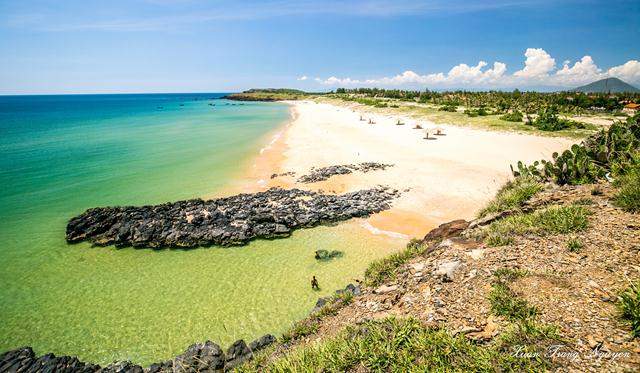 The poetic beauty of Xep beach (Image: Collection)
Visiting the dreamy scenery of Xep beach continues the journey to move to Màng Lăng church – where the Bible is written in the oldest national script in Vietnam.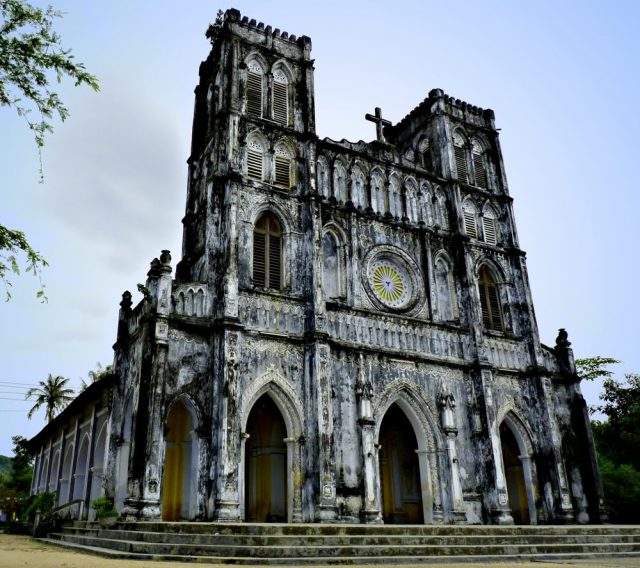 An ancient, rich concentration (Image: Collection)
The next destination on today's journey is Da Dia rapids . Visiting here, you will see all the favor of nature bestowed on Phu Yen nature. From a distance, here are like giant stacked ceramic plates reaching out to sea.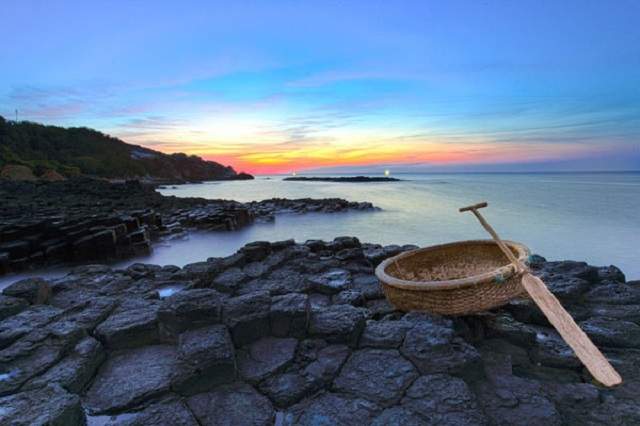 Traveling to Phu Yen self-sufficient, you cannot help but miss the romantic Disk of Discus (Image: Collection)
Finally, move to O Loan lagoon to enjoy the charming scenery. After walking around and checking in, taking pictures is also about 7pm, remember to stop by the restaurant here to enjoy dinner before returning to the hotel to rest.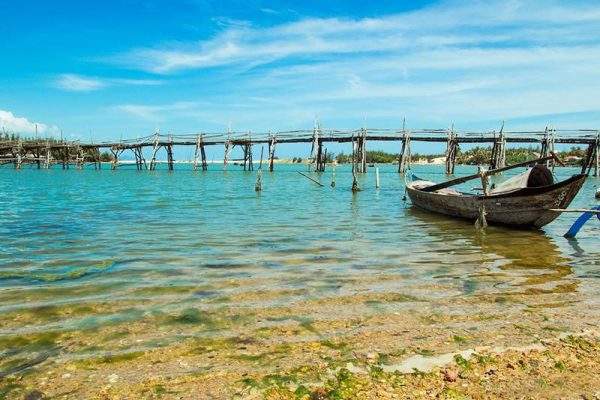 Wooden bridge across O Loan lagoon (Image: Collection)
Day 2: Ngoc Lang Vegetable Village – Vung Ro Bay – Dai Lanh Lighthouse – Bai Mon
Start the day early to catch the first rays of sunshine on Tuy Hoa beach, dive in the cool water for a while and then have breakfast to prepare to Ngoc Lang vegetable village. The scenery of the largest vegetable village in Phu Yen is so beautiful that you cannot leave.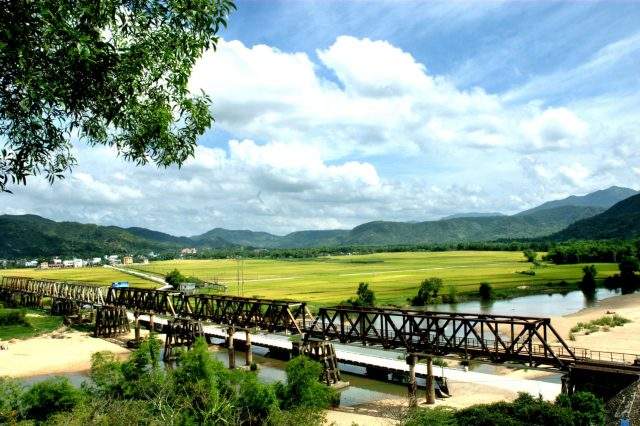 Peaceful beauty in Ngoc Lang vegetable village (Photo: Collection)
Goodbye Ngoc Lang, you follow the coastal route of Phuoc Tan to visit Vung Ro Bay and Ca Pass (majestic majestic road with one side is the vast sea, the other side is a rocky mountain). You remember to quickly take out the camera to capture the great angle here.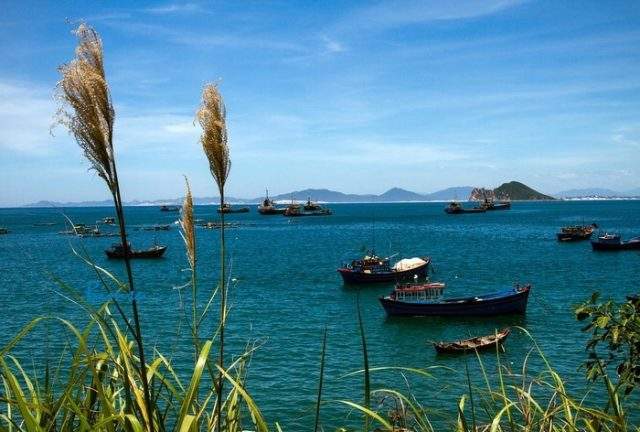 Vung Ro Bay with a peaceful setting captivates people (Image: Collection)
Finished and lunch time, you can follow the boat to the rafts anchored in the middle of the bay to enjoy fresh seafood without being expensive.
Rest for a while, then move to Dai Lanh lighthouse in the afternoon to catch the eye of the poetic and picturesque scenery on Mon beach. Visitors should stay here until late afternoon to enjoy the sunset on the land known as the easternmost point of the country.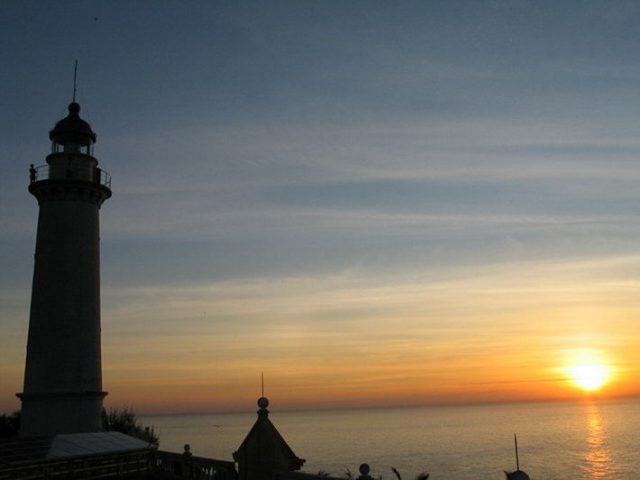 Sunset on Mon beach (Image: Collection)
Then quickly return to Tuy Hoa City on the Phuoc Tan route that you go on arrival because the evening is very empty and difficult to go. After dinner, you can spend time walking around town, eating some snacks, buying some gifts to take home.
Day 3: Neighborhoods – Check out and leave
When you wake up early in the morning, you can drive a motorbike to the outskirts of the city to enjoy the peaceful countryside scenery with ancient roofs, immense rice fields …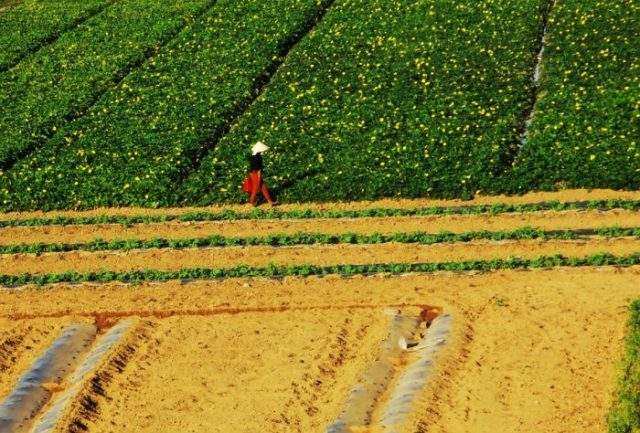 The beautiful fields of poetic hearts (Image: Collection)
The self-sufficient trip to Phu Yen will be closed by returning to the hotel to collect luggage, hand over the room and go home.
Suggest a restaurant in Phu Yen
Ba Trieu street chives soup
Wet anchovy cake with 159 Nguyen Cong Tru
Stir-fried Snail No 307 Le Duan
Seafood restaurants along Tran Phu street
The snacks on Hung Vuong street
Suggest a gift to buy
Fish sauce
Ricepaper
Squid, a sunny cow
Dried tuna
The specialties above you can find in the following stores: "Phu Yen Specialties" No. 04 Pham Hong Thai, Ward 4, Tuy Hoa; "Thien and Tin" No. 213 Nguyen Hue, Tuy Hoa; "Le Doanh", No. 93 Hung Vuong, Ward 6, Tuy Hoa …
Above is the whole Phu Yen self-sufficient travel experience that VietNampeace wants to give you, wish everyone a good trip and leave many beautiful memories.