Con Dao is known for its clear beaches and fine white sand that fascinate tourists from all over. Con Dao is not only a favorite tourist resort but also an abundant island with abundant natural resources, seafood and attractive to all visitors from near and far. What gift do you want to go to Con Dao? Visitors to Con Dao should not miss some typical and famous specialties here to buy as gifts for relatives and friends.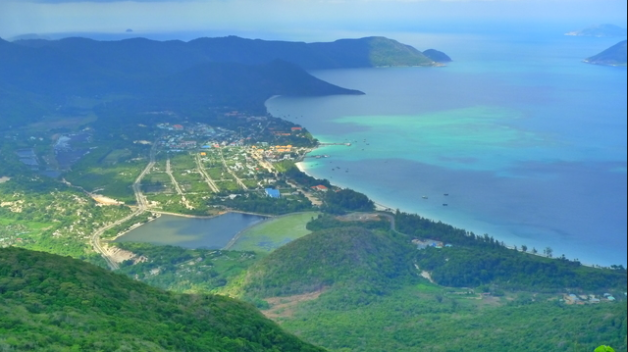 Con Dao captivates visitors (Photo Collection)
Going to Con Dao to buy something meaningful?
1. Oyster sauce
It is a dish with a quite different flavor and is also a familiar shop of coastal people like Con Dao. Oyster sauce is an indispensable sauce in meals and it is a gift for tourists to visit the island to buy for friends and relatives to enjoy. Fresh and delicious Oysters will be peeled, washed, then stirred with salt, chili powder and other spices, then put in bottles and incubate for about 20-25 days.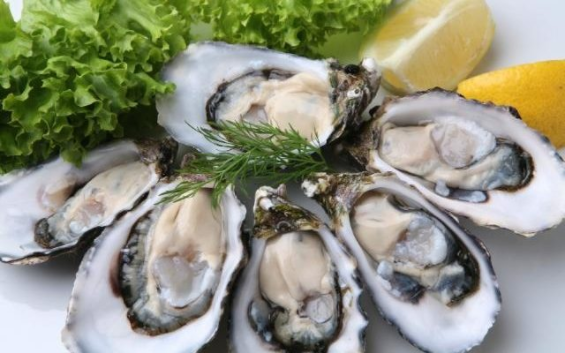 Making oysters to choose the fresh oysters (Photo Collection)
After incubation, the meat floats, the part of water that settles down in the oyster sauce will change color, be bright red and can be eaten. Oyster sauce is delicious, tastier than regular fish sauce and is eaten with rice, this type of sauce with vegetables or rice paper are very delicious. With a unique flavor this is a gift of Con Dao specialties that many visitors choose.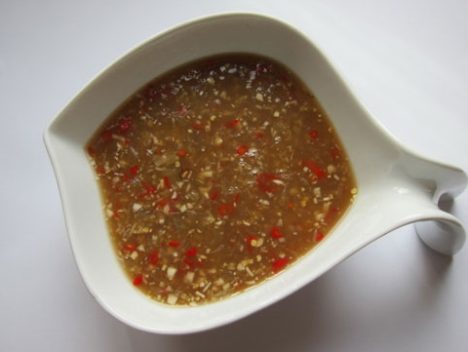 Rich oyster sauce Con Dao flavor (Photo Collection)
2. Almond seed jam
Almond seed jam is the most ideal gift when you do not know what gifts to Con Dao. When ripe eagles, the people of Con Dao will harvest, dry them and prepare a stage for separating seeds. Separating the eagle seeds is the most difficult work, the eagle must be dry-dried, then use a sharp knife to remove the seeds. The seeds are smooth, long, light brown, fleshy and fat. There are only two ways to make eagle nuts: roasting salt and roasting sugar.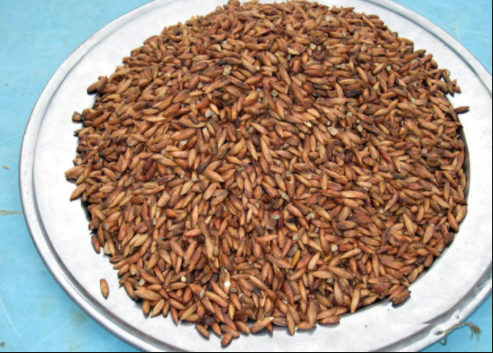 Eagle seeds after peeling (Photo Collection)
If it is salted roasted eagle seeds, then pour the foam salt into a pan with a little water and heat it with a simmering flame to melt the salt. With sweet eagle jam, Con Dao people will put the eagle seeds in a pan with a little water for boiling sugar. Cook until the water is slightly gelatinous and then pre-prepared eagle seeds. Stir well until the sugar is dry and avoid clumps. Price of jam nut is not cheap: VND 200,000 / kg of roasted sugar, VND 280,000 / kg of roasted salt. If in the flooding season, jam nut up to 500,000 VND / kg but not enough to sell to tourists.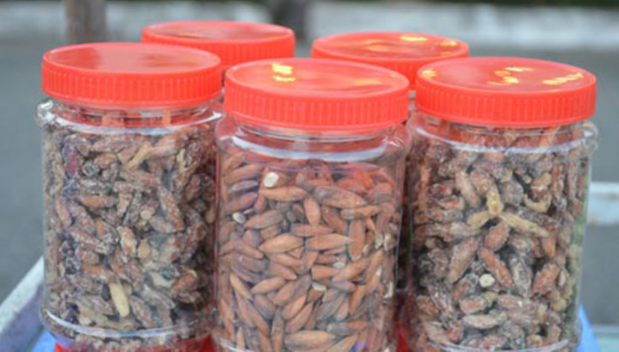 Con Dao specialties produce salt and cross the road (Photo Collection)
3. Squid a sunny
A sunny ink is a gift that everyone wants to try. Although it is also a form of dried squid, the sunny squid is more appealing because of its moderate toughness, the tenderness of meat and the salinity of the taste. This dish in Con Dao has a high salinity because the waters here are very salty, thick and sweet meat, can be processed many dishes such as stir-fry, fry, cook, fry, grill, roast salt, fried crispy, tamarind sauce .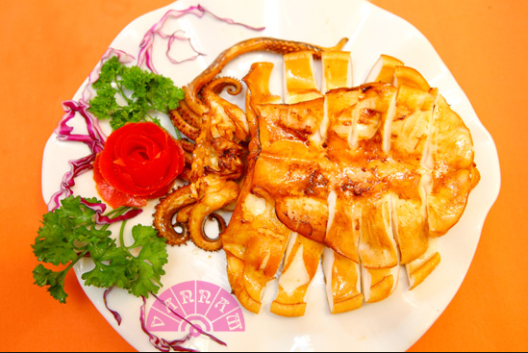 Deep-fried Squid Dish (Photo Collection)
Squid a sunny to grill to eat with spicy sauce, add a cool beer is nothing better. You can buy a sunny ink directly in Con Dao market area and remember to pay the price before buying, the price is about 250,000 VND – 350,000 VND / kg.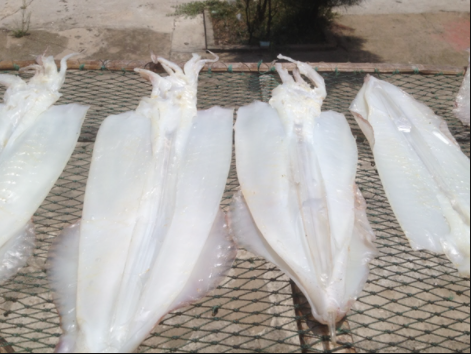 The sun dried squid will taste better than dried squid (Picture Collection)
4. Fresh seafood

Con Dao is the mecca of fresh seafood: moon crabs, red lobsters, her snails, scallops, etc. are all available in this sea. Going to the sea without bringing some fresh seafood as a gift would be a waste. When buying seafood as a gift, remember to ask people to freeze and pack in foam boxes to keep fresh.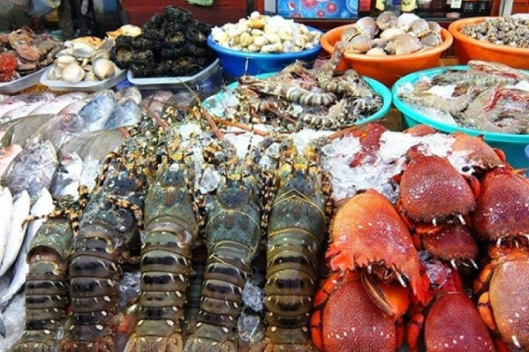 Con Dao has strengths in seafood (Photo Collection)
Want to buy delicious seafood, go along the fishing village of Con Dao, you will buy seafood people caught from the sea up at very soft prices
Freshly caught fish from the sea (Photo Collection)
5. Bird's nest soup
To Con Dao, visitors must buy bird's nest directly here because the price will be cheaper but the quality is higher than the items purchased online or bought from supermarkets and shops.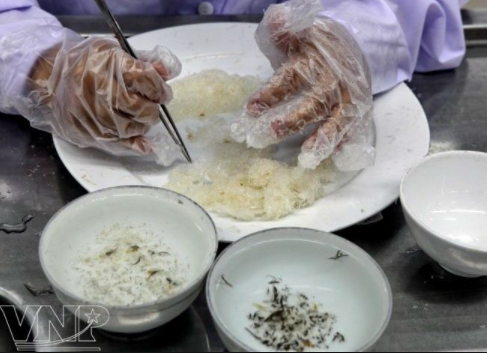 More quality (Photo Collection)
With Yen in Con Dao is exploited only twice a year, usually in late April and late August and processed for sale in the following months. Salanganes'Nest here has a bar, cool and light sweetness that contains up to 31 nutritional ingredients, so this must be a luxurious gift for you to buy or use.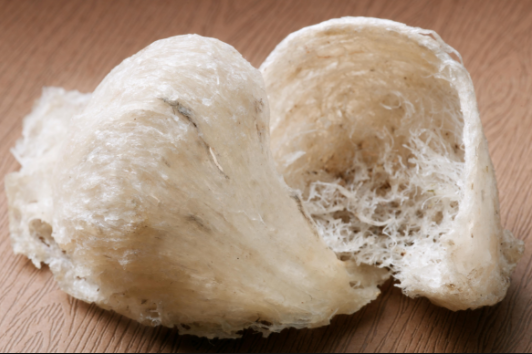 Salanganes'Nest image is a luxurious gift (Photo Collection)