Fansipan – the roof of Indochina has long become a "mecca" that tourism lovers wish to once conquer. However, 3,143 meters above sea level is quite dangerous, so you need to study carefully before starting the journey. Be sure to read the entire Fansipan experience below for a perfect and safe trip!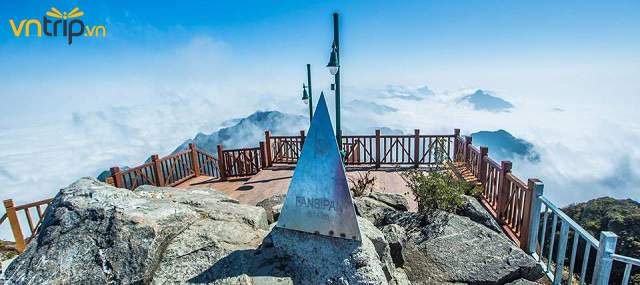 Fansipan – the roof of Indochina (Image: Collection)
1.When to conquer Fansipan?
Tourism Sapa is the most popular from the end of September to the end of April every year. But if you only come here for Fansipan, you should go in October, November. Sa Pa climate at this time is relatively comfortable, not too cold and sunny, suitable for panoramic views from above.
2. Experience with Fansipan cable car
For newcomers, the cable car will help the journey to conquer Fansipan become "softer". Open to visitors since February 2016, the cable car system is widely welcomed and loved by people.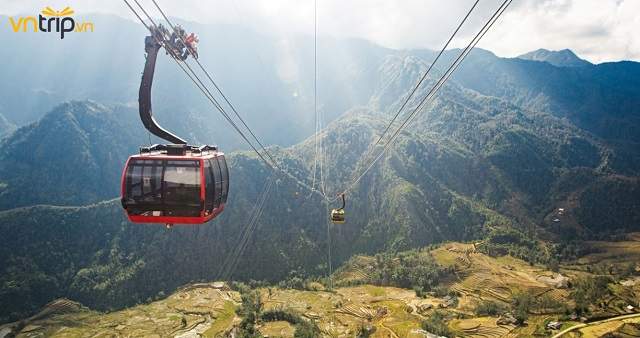 Fansipan cable car to the top (Image: Collection)
Thanks to the cable car, many people have realized the dream – touching the roof of Indochina. Moreover, the 15-minute journey promises to bring users a very interesting experience.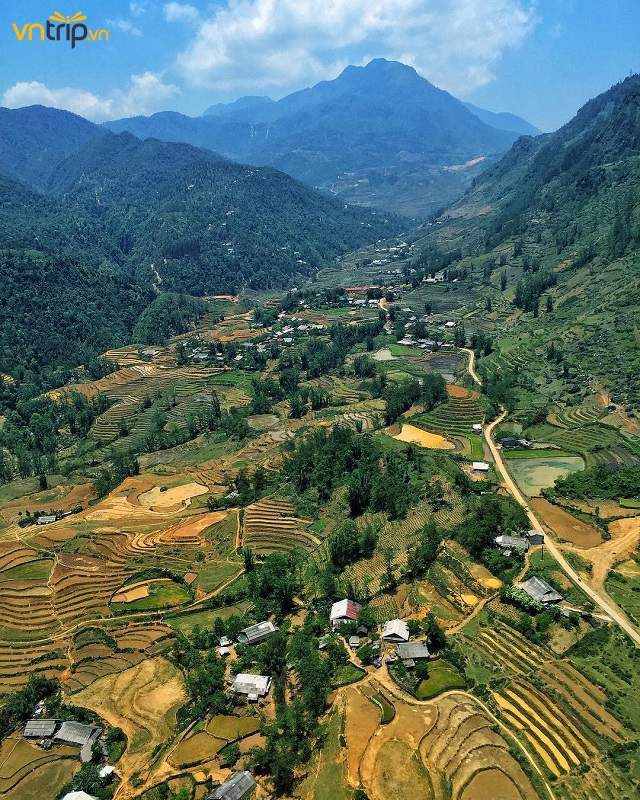 Panoramic view of Muong Thanh valley viewed from the cable car (Image: Collection)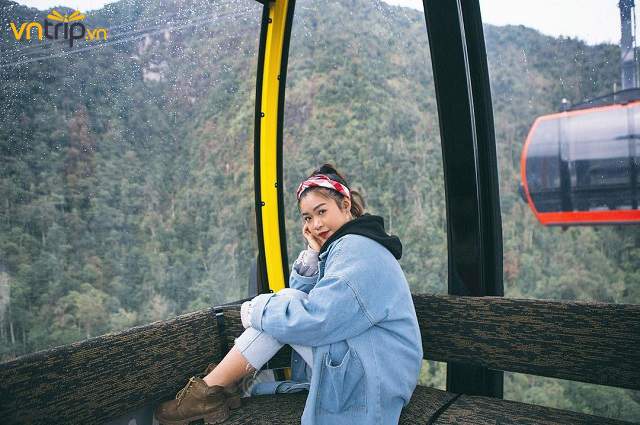 The majestic Hoang Lien Son Range (Image: Collection)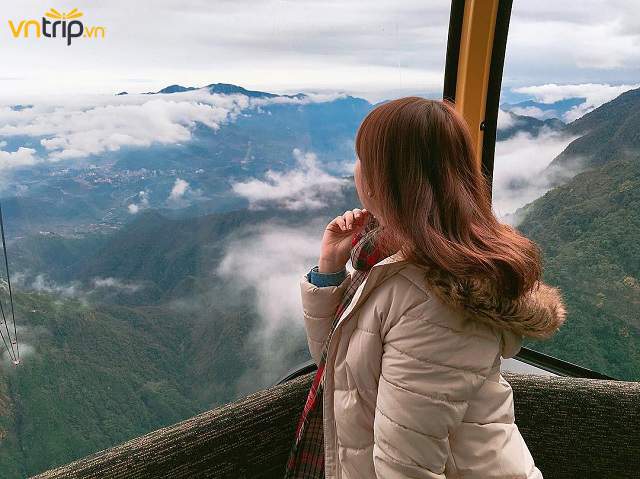 Misty city (Image: Collection)
The higher the air becomes thinner, the cold days can have more dew, limiting visibility so visitors note the weather to be able to enjoy the beautiful Sapa scenery from above.
It is called the journey to conquer Fansipan mountain, it is indispensable for the mountain climbing steps, right? From the station, you only need to climb all 600 steps to reach the roof of Indochina – the desire of many tourists. The journey is not too long and relatively easy to go, but to ensure the best you should still prepare personal belongings, especially remember to wear warm clothes because of the huge temperature difference.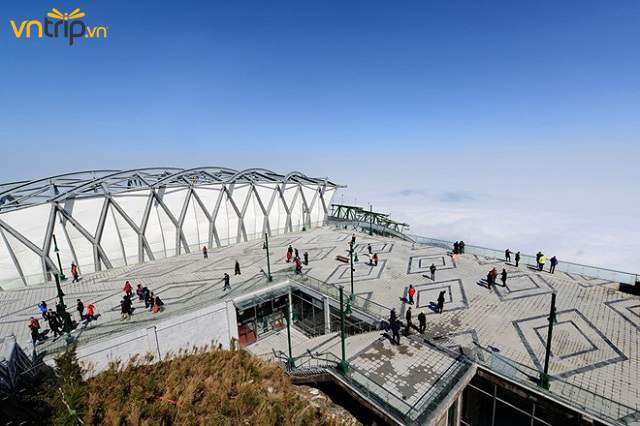 The cable car stop atop Fansipan (Image: Collection)
Round-trip cable car is priced at 600,000 VND / adult and 400,000 VND / child, tickets are only valid for the day so visitors should not buy in advance. The 1,400m long cable car route follows the crow's-sky route with the starting station in Muong Hoa valley and the station to the top of Fansipan mountain about 3,000m. Each cabin can accommodate from 30 to 35 people. The cable car station is located in Fansipan Ledgen area, 3km from Sa Pa Stone Church, to get here, you can choose two ways: rent a taxi (cost 40,000 – 50,000 VND) or walk about half an hour according to Table of route instructions below.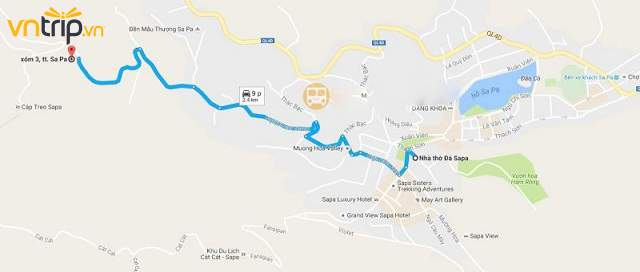 Map of the way to the starting station (Image: Collection)
3. Fansipan climbing experience
Since the cable car, climbing in Fansipan is no longer as popular as it used to be. However, for those who are adventurous and passionate about traveling, this fun has never seemed to ease. Note to those who want to make this journey need to equip themselves with full protective gear, climbing techniques, essential equipment and professional porters to master the terrain and the ability to handle agile.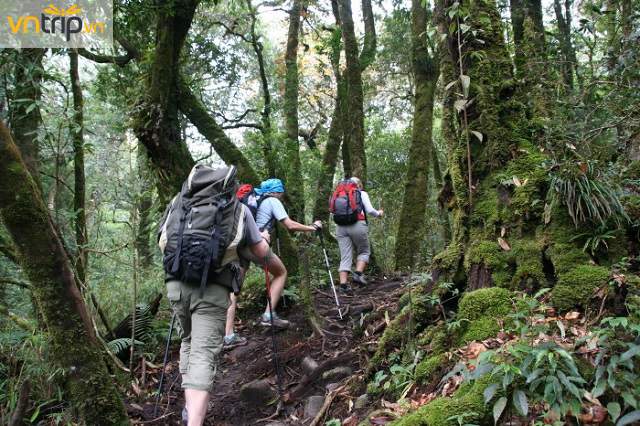 A climbing journey to conquer Fansipan peak (Image: Collection)
The journey to Fansipan can last from 2 to 7 days depending on the condition of each person, but most people in good health only take 2-3 days. From the beginning until going into the forest at an altitude of 2,000m, the road is not too difficult to go, you just need to pay attention to some slippery high slopes. When reaching the height of 2,800m is the most difficult, rugged road but offset the beautiful scenery to the heart. Mountains stand majestically in the wind despite floating clouds drifting like caresses and pats. About 300m from the top of the mountain – the most wonderful route in the journey when before your eyes is the roof of Indochina, is the achievement of your efforts. Although the journey is arduous and dangerous, but in return, the moments are full of satisfaction when conquering the "holy land", conquering the wild nature that is lyrical and above all, surpassing the limits of yourself.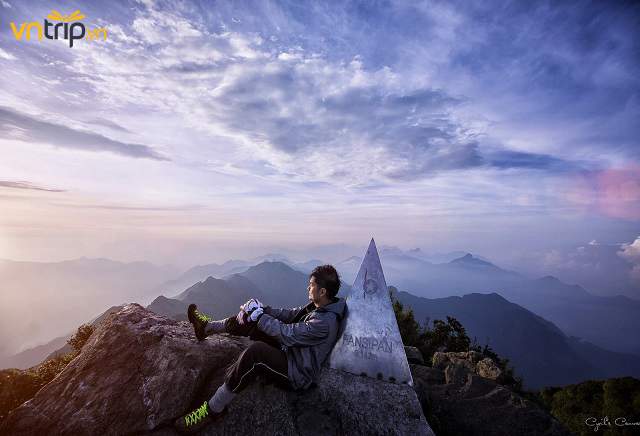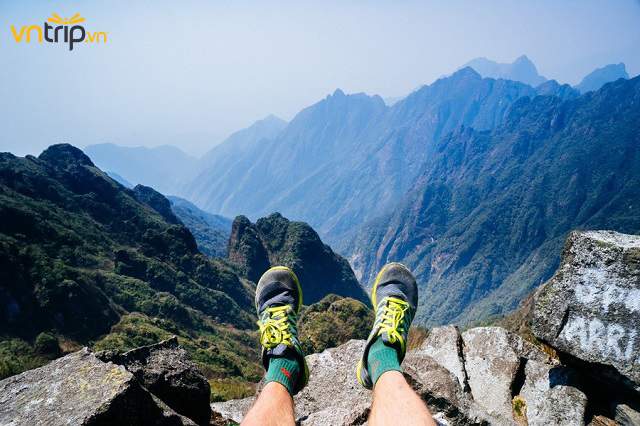 Leo Fansipan not only conquers nature but also to win himself (Image: Collection)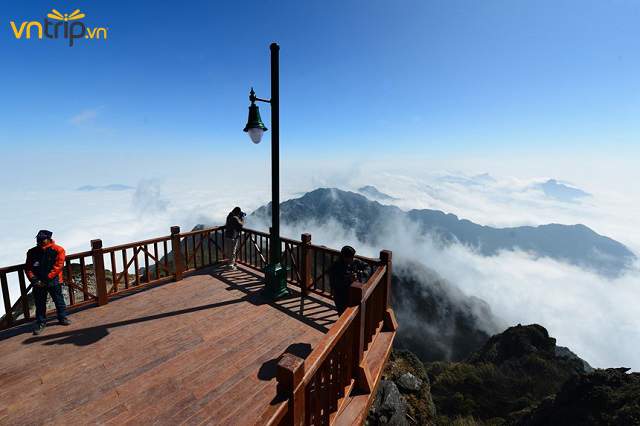 Panoramic view from Mount Fansipan (Image: Collection)
4.Several tourist destinations near Fansipan
You can also combine the journey to explore Fansipan and nearby tourist destinations such as: Stone church, Sa Pa market, Golden stream – Love waterfall, O Quy Ho pass, Bich Van Thien Tu, Bao An Thien Tu , and other shopping malls …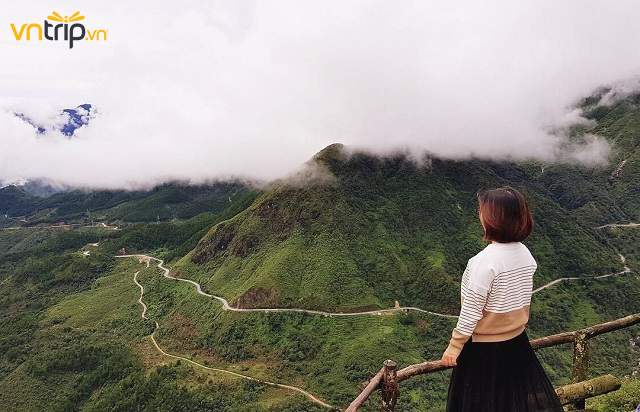 O Quy Ho Pass passes through the fog (Image: Collection)
5. Note to have the perfect trip
According to VietNampeace's Fansipan experience to have a fun and safe trip, you should carefully prepare the following:
Weather: Conquering Fansipan successfully depends on the weather a lot. If you go on a rainy day, slippery, muddy roads will cause you a lot of "trouble". Especially if there are too many clouds, you will not be able to see the majestic, dreaming scenery of Sapa from above.

Health: Whether on Fansipan by cable car or road, you still have to climb a range of 600 steps, so if your health is a bit "weak" then you should practice before making the journey.

Essential equipment: If you're planning on climbing, you can't afford to lack specialized insurance. In addition, you should also bring warm clothes because the higher you go, the lower the temperature in Sapa. Lastly, there is a porter and a map so you don't get lost.

Food: You should prepare your own food because the way to Fansipan is very scarce. Especially for those who intend to climb, the prepared food needs to be instant food and for a long time. Remember to bring enough water for the journey because it is difficult to find fresh water on it.

The last thing to remember is that you remember to clean up your garbage to keep the natural scenery beautiful.
After climbing a fan, if you fall in love with Sa Pa, who is dreamy and wild, do not hesitate to hire yourself a small "nest" to linger to continue exploring here. If it is too urgent and you do not know which hotel to rent, remember to immediately VietNampeace to book quality rooms with super lovely prices.
Above is the whole safest and most attractive Fansipan experience that VietNampeace wants to send to its readers. If you do not know where to go on the upcoming holiday, quickly pack your bags and go straight to Sapa!