Hoi An street is one of the most popular tourist destinations in Central Vietnam. Because of that, the tourism industry in Hoi An is growing. However, the weather is not always suitable for adventure trips. Therefore, travelers should actively learn about the Hoi An travel experience by month and season before going to make sure the journey is complete.
Travel experience in Hoi An by month & season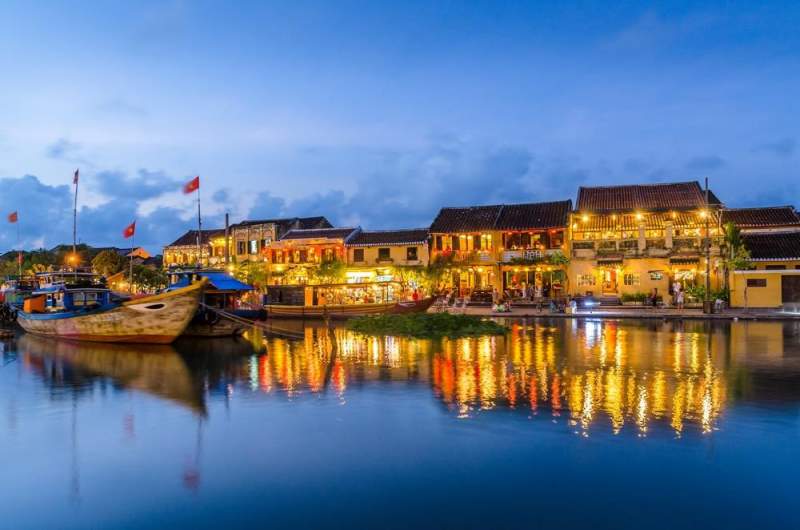 Hoi An is gorgeous at night (Image: ST)
Travel Hoi An from January to March
The period of the first 3 months of the year is very suitable for tourists to visit Hoi An land. The weather these days is quite dry, cool, very pleasant with a temperature range ranging from 18 degrees to 23 degrees, suitable for traveling.
Especially in January – the time when Hoi An people are busy preparing to welcome the Lunar New Year, if you are lucky enough to come here on this occasion, you will be immersed in the bustling, exciting and Enjoy the lantern festival – the traditional cultural symbol of the ancient and quiet land. This is also the beauty that contributes to the attraction of Hoi An.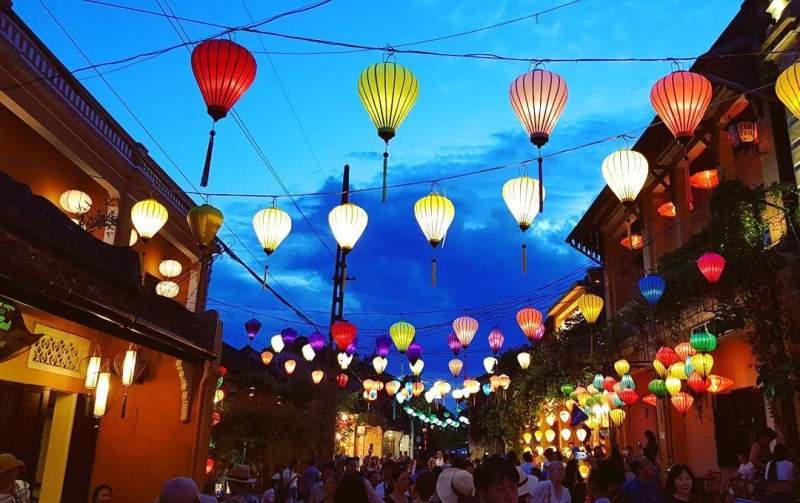 The streets are full of lanterns (Image: ST)
Visiting Hoi An in favorable weather like this, visitors can explore tourist attractions such as Ong Pagoda, quiet and charming Hoi An ancient town, traditional craft villages ( tam thanh mural village , Thanh Ha pottery village , Moc Kim Bong village ) … If you travel to Hoi An in the full moon in January, do not miss the festival of releasing flower lanterns to wish for a peaceful year on the dreamy Hoai river, This is one of the spiritual activities of great significance in the land of Hoi An.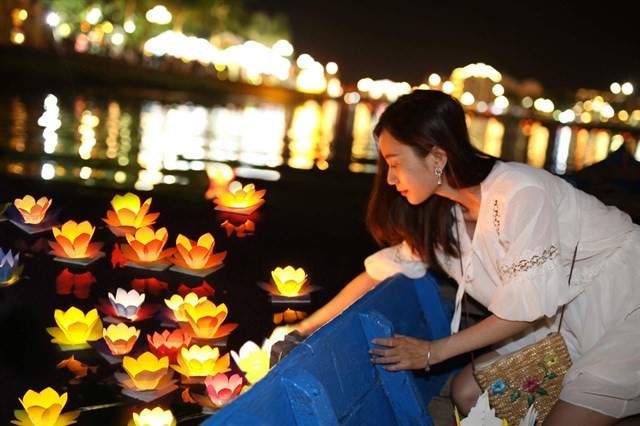 Drop the lighthouse on the Hoai River (Image: ST)
Travel Hoi An from April to June
From April to June is a harsh period of the dry season, but thanks to its location in the southern Truong Son range, Hoi An has a quite pleasant weather, not as harsh as in the North, the amplitude of temperature fluctuates around 26. degrees – 31 degrees. According to Hoi An travel experience by month, this is one of the peak tourist months. Therefore, in addition to paying attention to the weather, these months visitors should also book a room to ensure the trip takes place smoothly.
Coming to Hoi An in these months, tourists should visit famous tourist destinations: Cua Dai Beach, An Bang Beach , seven-acre coconut forest , Thuan Tinh ecological area … You can refer to many more tourist destinations. Hoi An is attractive in the book "Hoi An travel guide of VNTRIP.VN".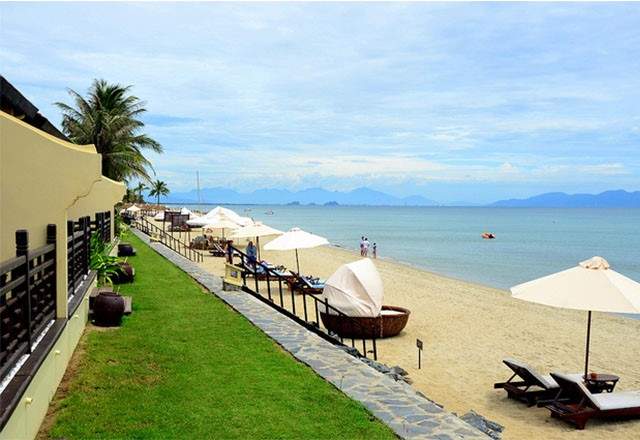 Cua Dai Beach (Image: ST)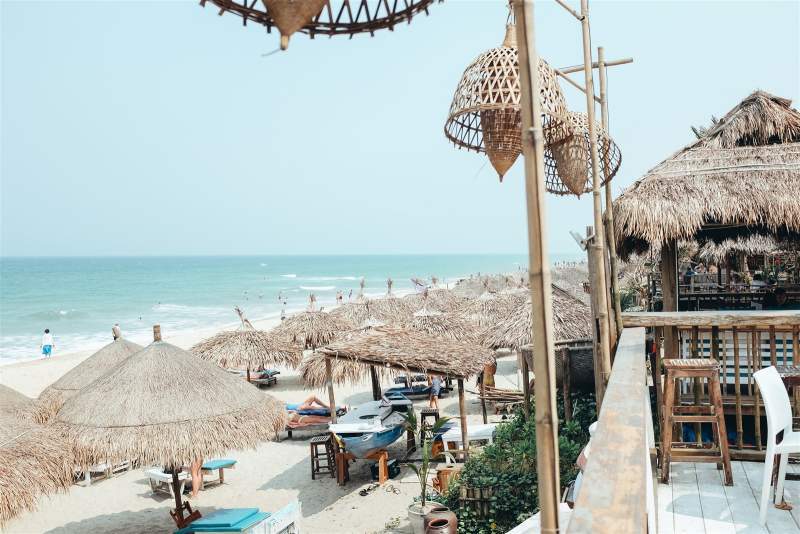 An Bang Beach (Image: ST)
Travel Hoi An from July to September
Hoi An in July is still in the attractive tourist season because this time is still the dry season. The number of tourists began to decrease when entering in August and September due to the gradually rainy weather and cold climate at night. Therefore visitors should prepare clothes to avoid getting cold.
When the climate changes, Hoi An beach tourism is no longer attractive, instead cultural and historical tourist destinations are the first choice of tourists. Hoi An ceramics museum , pagoda , My Son sanctuary , clubs, ancient and calm streets in Hoi An are destinations that you can refer.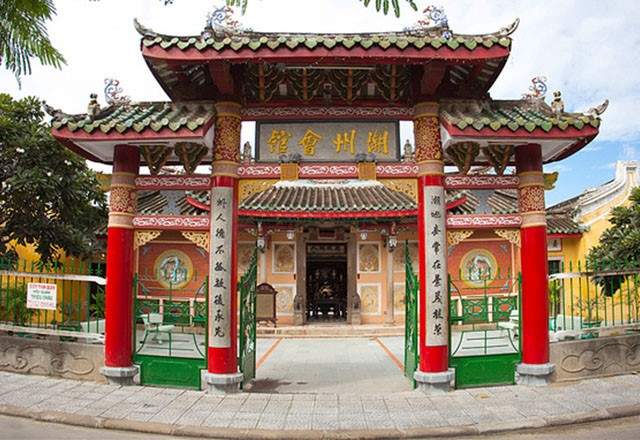 Chaozhou Assembly Hall – Hoi An (Image: ST)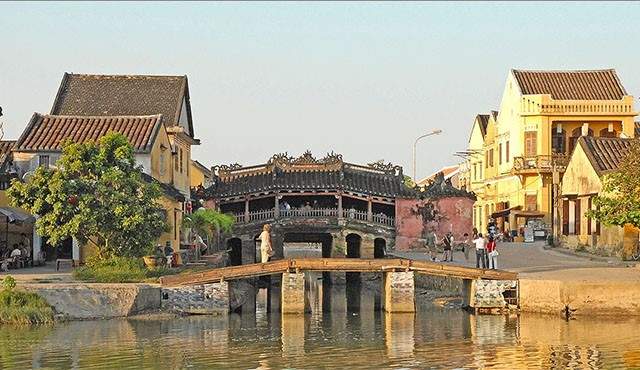 Japanese Covered Bridge – Hoi An (Photo: ST)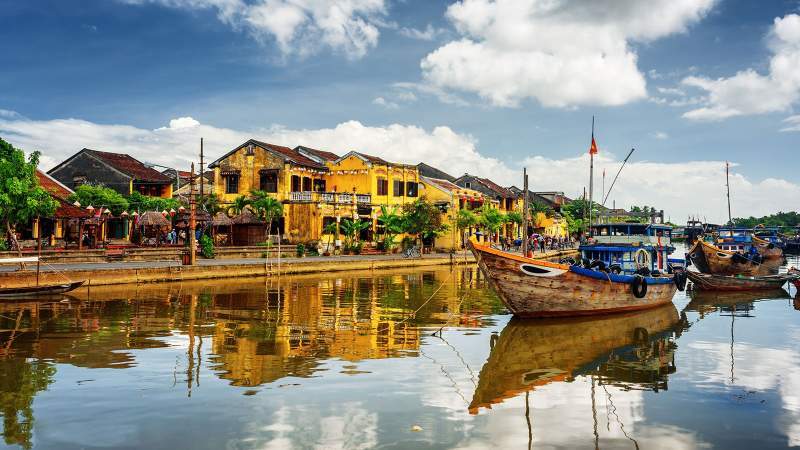 Hoi An Street (Image: ST)
Travel Hoi An from October to December
The last 3 months of the year are the worst weather in Hoi An, the rain is cold and cold, sometimes there are storms that cause floods everywhere, but the frequency is not much. Although the weather is not favorable, but coming to Hoi An around this time you will experience many particularly interesting things such as: sailing on a boat to explore every corner of the ward, or resort in luxury resorts to take advantage of enjoy a completely normal, close, not crowded, hustle and bustle.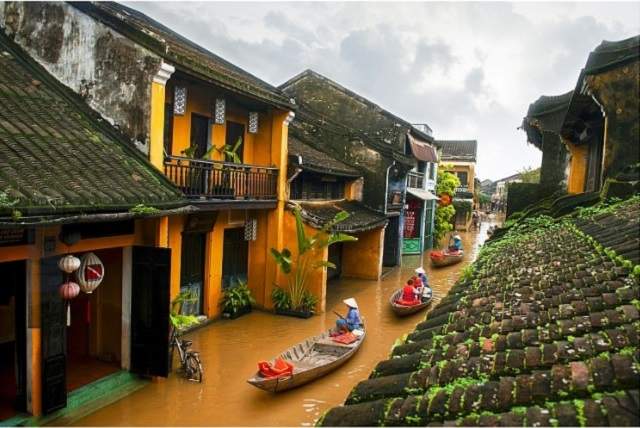 See each corner of Hoi An ancient town (Image: ST)
In addition, on a sunny day you can take advantage of renting a bike to explore Hoi An and famous tourist attractions. Most of these destinations are located near the center of the old town so it is very convenient for visitors.
Explore the rest of Hoi An with a nice little bike (Image: ST)
With the sharing in the travel experience of Hoi An by the month that VNTRIP.VN has just sent, hope you can choose for yourself the appropriate time to visit. To ensure the most perfect trip, you should prepare additional raincoats and umbrellas in case the weather changes erratically.