With its cool year-round climate and amazing natural beauty, Sapa is considered one of the "must-visit heaven" places that must come once in Vietnam's life. Not only do you record the virtual live addresses that need to be checked-in to pay for "facebook", you also have to find great hotels with lovely prices and restaurants, bars that are keeping the elite. Northwestern cuisine. In short, you need to answer all 3 questions: What to eat? Where? Where to stop? To find the answer, let's refer to the experience of VietNampeace.vn offline.
From traditional food to Western cuisine
Coming to Sapa definitely have to try the wonderful Northwest dishes.
Following the advice of some locals, we chose Hung Tuyen restaurant at 300 Dien Bien Phu. At this restaurant, you can enjoy many famous dishes of the Northwest which are prepared according to your own secret and ensure surprisingly delicious from chicken, pig, armpits, sturgeon, salmon, frog … In particular, the owner of the restaurant also welcomes guests, friendly and open.
8-dish Ban Pigs: Wild pigs are raised by the H'mong people, so the meat is firm, low in fat, processed into any dish that is also attractive and has a unique taste. If you want to try all kinds of dishes, then call me the "8 in 1" pork cutlet to be able to admire when enjoying each taste: stir-fry, fill, steamed, lemongrass, fried honey, plastic plum, soup bone, mannequin and finally porridge. In addition, the exotic dish called "bamboo tube meat" cannot be ignored: Spiced meat is put into fresh bamboo tube and grilled over charcoal until cooked. Split the bamboo tube, sprinkle with a little roasted sesame, so the dish is ready for you to enjoy.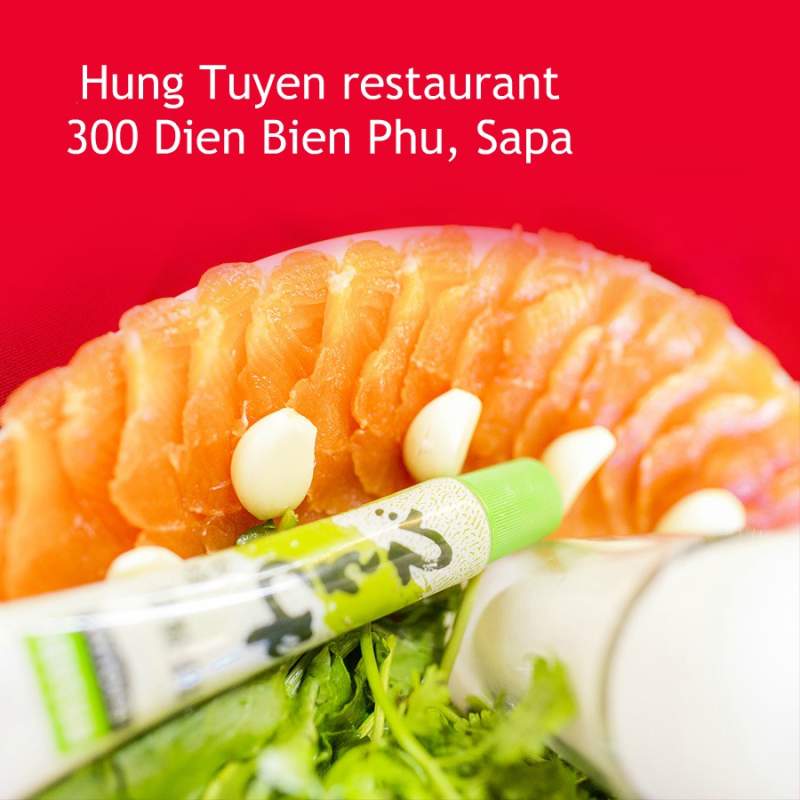 Sapa salmon is raised in a cool year-round climate, cold winters, abundant clean water so it has hunting meat, not fat, as delicious as imported salmon. The swimming salmon is caught from the tank and processed on the spot, so raw fish salad in Hung Tuyen is fresh, when mixed with perilla or olive leaf, dotted with soy sauce is delicious.
Discover Western dishes "Standard" in the heart of Sapa
Gecko – a friendly European restaurant with "easy to grind" flavor. Gecko is one of the oldest restaurants in Sapa, familiar to most tourists, especially Westerners to Sapa. Gecko Sapa seems to be the most popular with its large area, warm lighting, collectibles and furniture, worthy of being a "shelter" & quot; of gourmets afraid of hustle. The food here is rich in flavor, flattering mouth. Especially the steak, salad, potatoes covered with baked cheese, grilled salmon with orange butter sauce and coffee are very popular. Located in a beautiful location, warm space, attractive dishes and attentive service, Gecko will be the choice not only for a lunch
full but also a poetic dinner.
Where when to Sapa? Luxury hotel or romantic homestay?
Sapa Jade Hill
Less than 2km from the center of Sapa town and on the main tourist road, Sapa Jade Hill is close enough for people to easily move into the play town but still far enough for you to feel the quiet space, peaceful but not noisy in the center of town.
A luxury resort with a unique design, Sapa Jade Hill gives you the opportunity to enjoy high-class facilities in a peaceful green setting. With the room system overlooking the Muong Hoa valley, through the door, you can zoom out to admire the majestic beauty of the mountains and the terraced terraced fields.
U Sapa Hotel
Located right on Cau May Street, Sapa's busiest street, U Sapa is one of the most beautiful hotels in the fog town. This hotel is designed according to ancient Western architecture combined with modern beauty. A mixture of beautiful French architecture and local identity.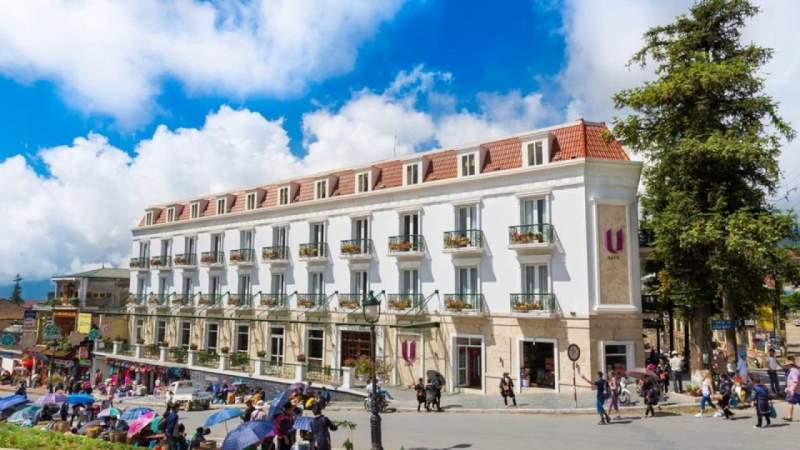 With a prime location and large front, all rooms of the hotel have very nice views. In fact, just step onto the balcony, you will observe the space around the town, watching the flow of people on the central street and if in the rooms on the upper floor, you can zoom your eyes away to look at the immense green mountains. So this hotel is popular with both domestic and foreign tourists.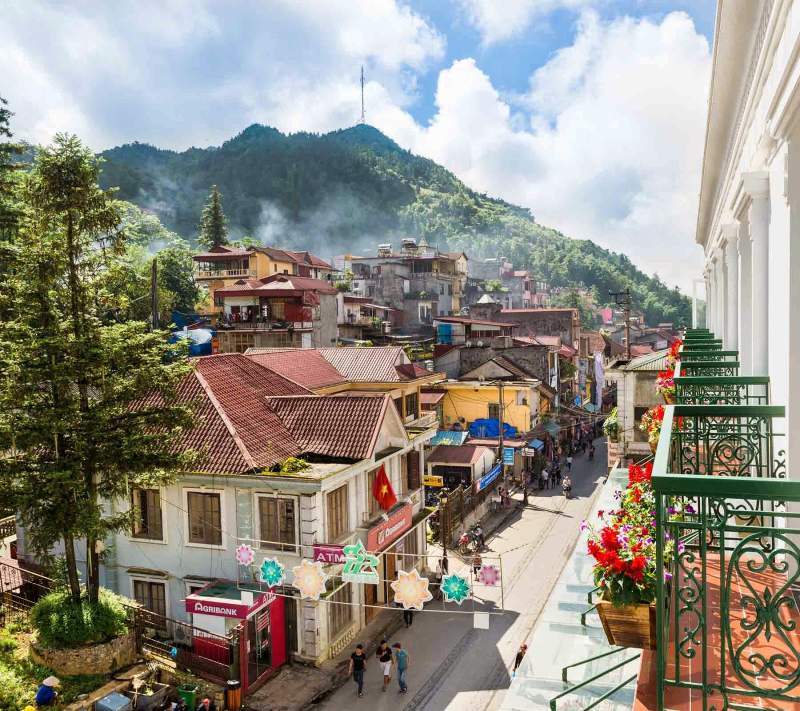 Gem Valley Homestay
Gem Valley, a devoted couple of Hanoi painters, has designed, built and came here to live and experience the simple and idyllic life. This is both one of the most beautiful cafes in Sapa, and also a beautiful homestay in Sapa that any backpacker wants to visit, enjoy coffee and admire. Homestay is located in Cat Cat village, about 2km from the center of Sapa town.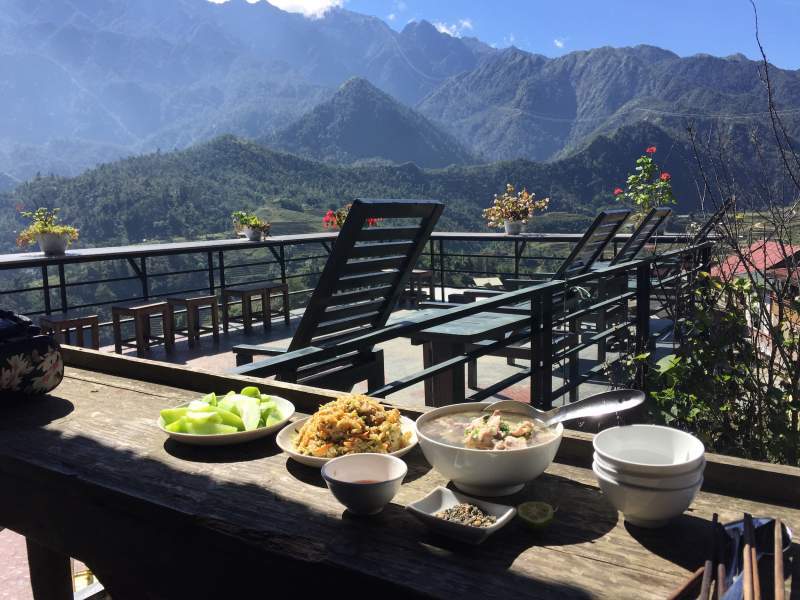 If you travel to Sapa, come here once, vowing that you will wish to own such a house when you get old. Every morning when I wake up, open the door, the fresh air in the highland rushes into it refreshing and refreshing and so cool. Hand holding a cup of warm and aromatic hot coffee to enjoy, and watch the sunrise glow in the sky, this is a beautiful moment, the most interesting.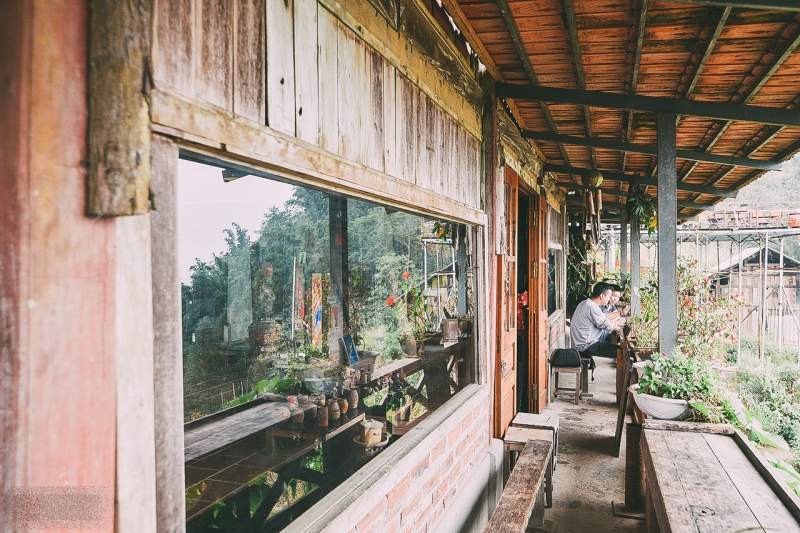 Sapa Sali House
Sali House is located in the heaven valley of Ta Van village, known as the paradise paradise hidden at the foot of Hoang Lien Son mountain, only 20 minutes from the center of Sapa town. At the end of Ta Van village, visitors will come across Sali House with a simple but dear sign.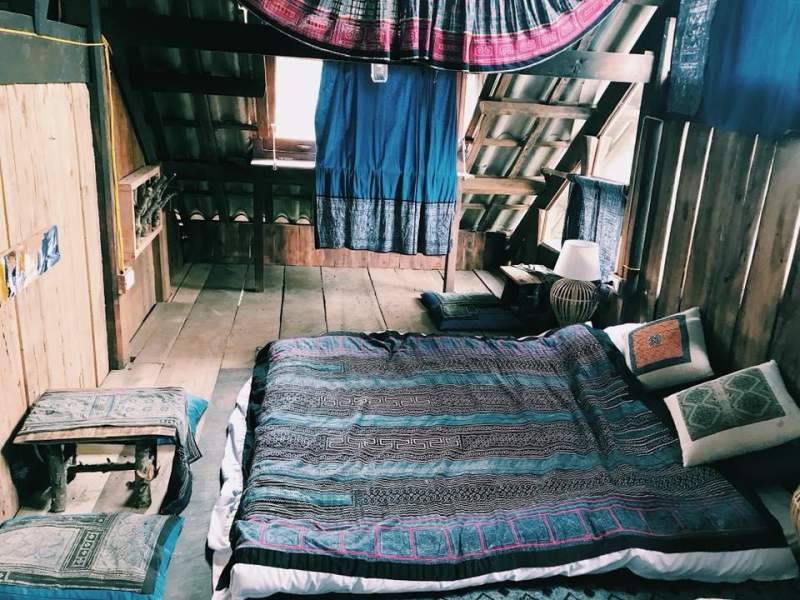 The name Sali House reminds us how familiar and loving that is, reminding you of beautiful memories of a full Sapa tour. When you come here, you will have the experience of picking tea when it is still foggy, taking a cool bath in the stream, eating underarm pork, enjoying Northwestern apple cider … Very lovely and lovely household items All are designed in a sophisticated and elegant style, but still retain the architecture of the local natives.