Can Tho is called the land of Tay Do, this place has straight rice fields, flying gardens, fruitful gardens, a dense network of canals, houses with unique ancient architecture, and people from the region. The river is gentle and loving. Cha so that people say "Back to Can Tho land for a lot of fruits / As a person always relaxed and loyal".
Overview of Can Tho city
Can Tho City is located downstream of the Mekong River and at the center of the Mekong Delta, 169 km from Ho Chi Minh City. Can Tho was the capital city and the nuclear city of the Southwest region since the French colonial period. It is now the economic center of the Mekong Delta region. In addition to its geographical characteristics as an important transport hub among provinces in the region, Can Tho city is also known as a "river-town".

Traveling to Can Tho city from above (collection source)
Transport
There are 3 vehicles to move to Can Tho City
Coach
You can catch a bus from the West Bus Station (address: 395 Kinh Duong Vuong, An Lac Ward, Binh Tan District, Ho Chi Minh City) with a time of moving to Can Tho is 3 hours, to buy tickets or to contact system of specialized vehicles running the Saigon – Can Tho route such as:
1. Phuong Trang garage
Saigon: 272 De Tham, District 1. Tel: (08) 38375570. Departure at the West Bus Station from 7am to 10pm.
Can Tho: Depart at Nguyen Trai bus station (Hung Vuong crossroads) every half an hour.
2. Mai Linh garage
Call center in Saigon: (08) 39292929. Hotline: 0985 29 29 29.
Route Saigon – Can Tho: 15-seat and 45-seat bus intertwined 15 minutes from the station once a day, 24/24.
Ticket prices from Saigon to Can Tho range from only VND 130,000 – VND 140,000 per ticket.
3. Hoang Long bus
Saigon: Eastern Bus Station, Tel – (08) 35113113. Office: 47 Pham Ngu Lao, District 1, phone (08) 39151818.
Can Tho: Bus Station 91B
Planes
There are 3 airlines operating Hanoi – Can Tho flights: Vietnam Airlines (The price ranges from VND 2,400,000 to VND 4,500,000 / round-trip ticket), Vietjet Air (price ranges from VND 1,800,000 – VND 2,700,000). /round-trip ticket). In addition, visitors can also hunt for cheap tickets to Can Tho by Jetstar. To find tickets, you can go directly to the flight booking page of Vntrip .
Motorcycle
You can choose motorbike when departing from Saigon to take the initiative in your time and enjoy the beautiful scenery along the way.
The ideal time to go to Can Tho
Can Tho with a warm and sunny climate all year round, mild weather, so almost every tourist visiting the season is beautiful. Each season in Can Tho has its own interesting things.
Summer (around June, July, August) is the ripe fruit season in Can Tho, so if you like exploring the lush orchards, you should go in the summer.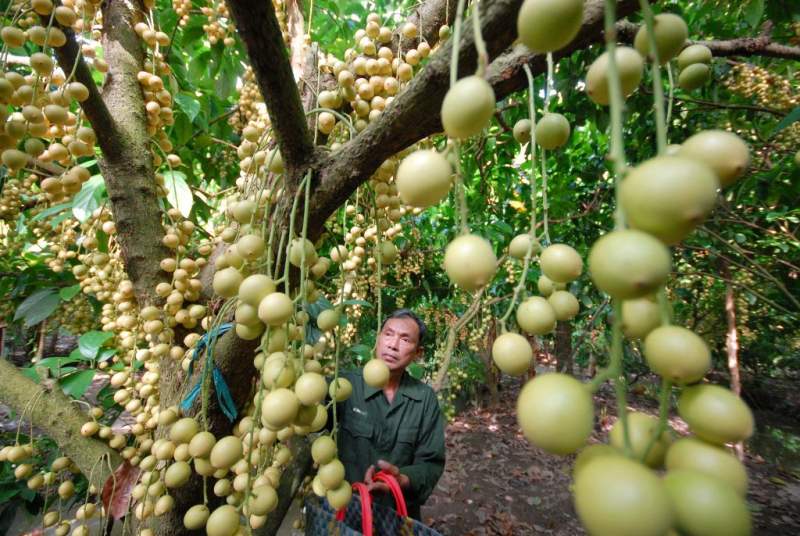 Hard-working in Can Tho garden (collectibles source)
From September to November is the flooding season, coming to Can Tho in this season you will see water flooding the field, everywhere you see water.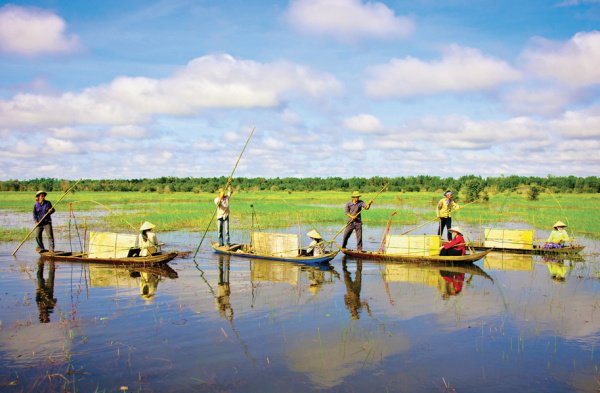 Floating season in Tay Do (collected sources)
From December to January, February of the solar calendar is the time near the Lunar New Year. Come to Can Tho on this occasion to immerse yourself in the colorful flowers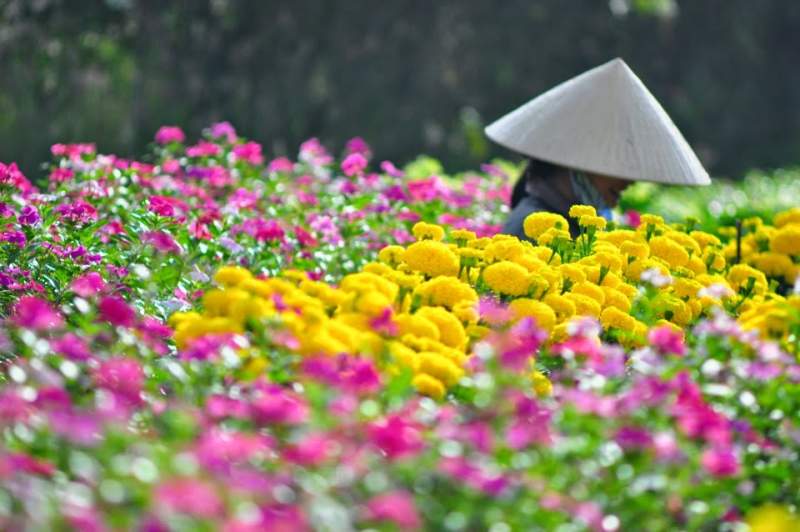 Colorful flowers on Tet holiday (collectibles source)
Famous places in Can Tho
Cai Rang floating market
It takes about 30 minutes from Ninh Kieu wharf to Cai Rang floating market. The market is available early in the morning from 5-9 hours, the cost of renting a sightseeing boat is from 300,000 to 500,000 VND depending on the number of guests. On the Hau River are boats, boats with "fat trees" dangling "advertising" with key items such as fruits, agricultural products, food, breakfast, etc. This has become a cultural feature. Interesting and special in the Mekong Delta region attracts many tourists to visit.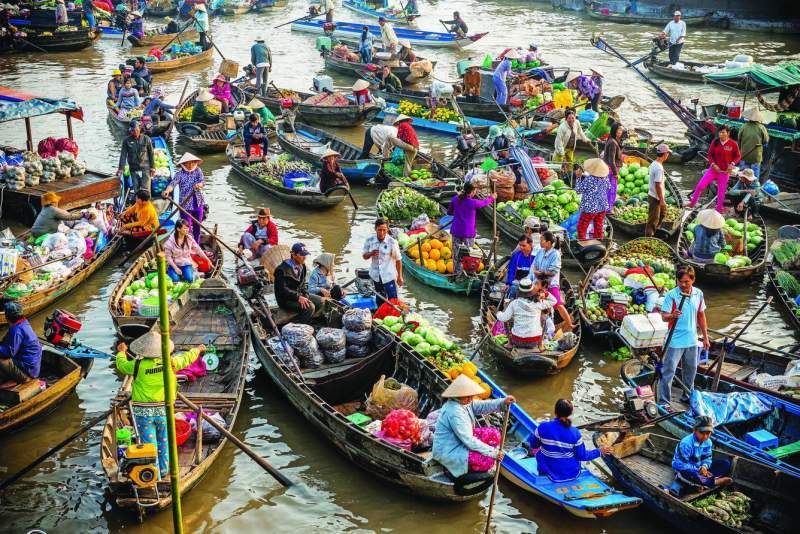 Busy, bustling market (collectibles source)
Fruit garden
Can Tho has long been famous for large and small fruit gardens to provide fruit to the market and serve the needs of tourists to visit ecotourism. In the summer, fruit gardens of all kinds such as custard apple, rambutan, tangerine, apple, durian, … are all wrong, attracting many tourists. The famous fruit gardens such as Vam Xang Fruit Garden – Phong Dien are about 12km from the city center or the gardens of Con Au, Giao Duong, My Thom, My Khanh, Vu Binh, My Thuan longan orchards …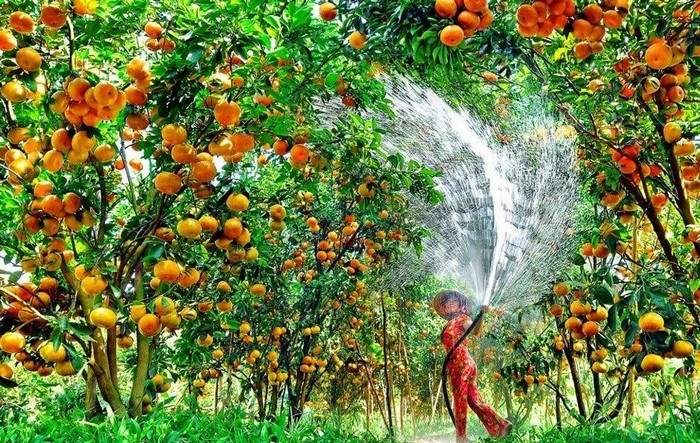 Traveling Can Tho to visit garden watering plants (collectibles source)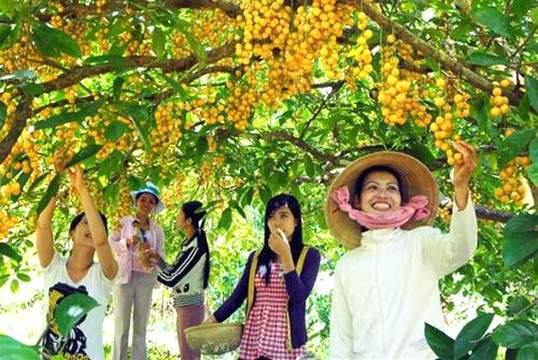 Visitors to the orchard (collectibles source)
The ancient house of Binh Thuy
Can Tho has more than 70 ancient houses with many cultural values – a long history of our nation. One of them is the ancient house of Binh Thuy – the old house of the Duong family was built in 1870 with modern French architecture. The house is a harmonious combination between Eastern and Western culture, creating a beauty that is both classical, traditional and modern. Binh Thuy Ancient House is located on Bui Huu Nghia Street, Binh Thuy Ward, Binh Thuy District, Can Tho City.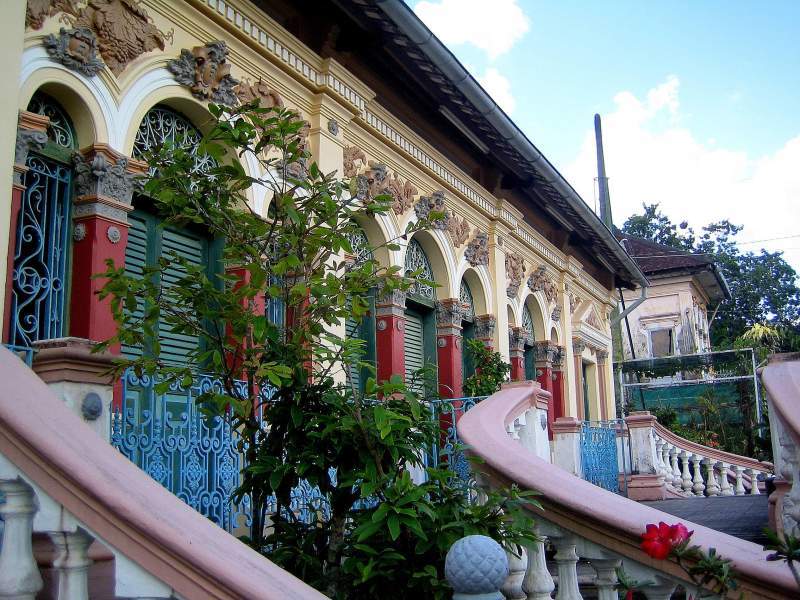 Unique architecture outside the ancient house (collectibles source)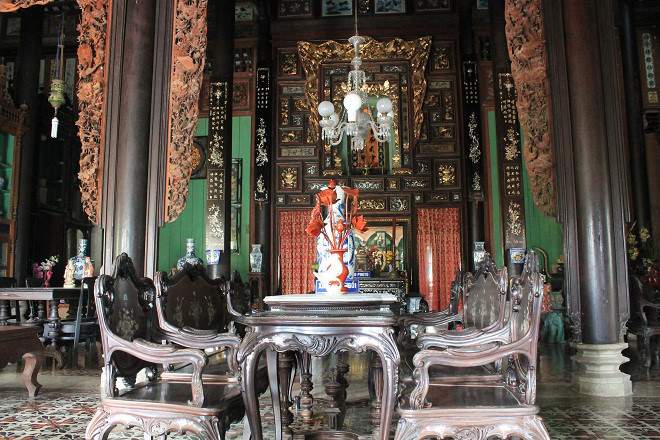 Interior of an ancient house (collectibles source)
Bang Lang stork garden
Bang Lang stork garden is from Ho Chi Minh City. Can Tho about 60km, follow Highway 91, pass O Mon district, go to Thot Not district to Bang Lang bridge, there is a smaller road leading to the entrance to the Stork garden, visitors can rent a motorbike, bicycle or go 2km range is on arrival.
Good land for birds, Bang Lang stork garden has created a great living space for birds from all directions to live here. Coming here, tourists will see the lively rhythm in the sound of the private music of Bang Lang stork garden.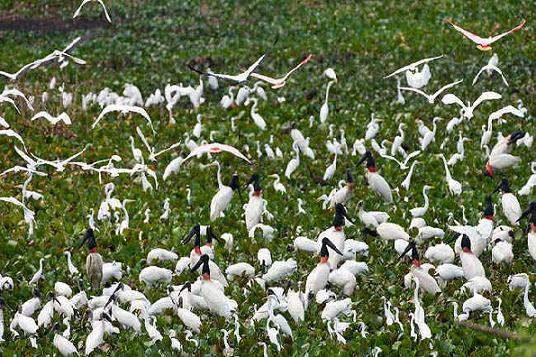 Can Tho sightseeing tours to Bang Lang storks (collection source)
Ninh Kieu Wharf
Ninh Kieu wharf nowadays becomes Ninh Kieu park, located on the banks of Hau river, along Hai Ba Trung street, in the heart of Can Tho city. There is a saying "Can Tho has Ninh Kieu wharf, beautiful river with many beauties", so that Ninh Kieu wharf has become the pride of Tay Do people and a tourist destination not to be missed when coming to Can Tho.
Ninh Kieu Park is large and spacious, inside the park is planted with many beautiful ornamental plants, adorned with green grass growing between white cement plates and a 7.2 m high bronze statue of Uncle Ho. Around the park are aqua restaurants, serving a variety of local specialties.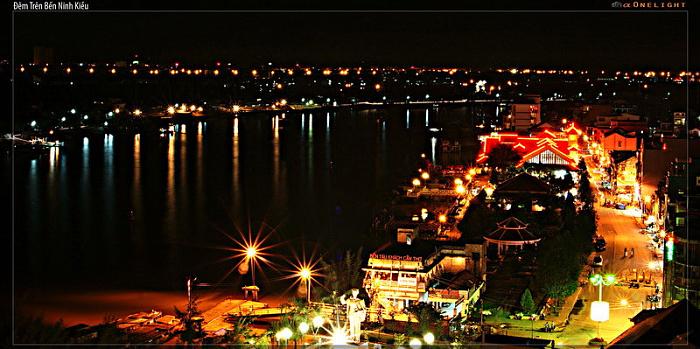 Ninh Kieu wharf at night (source collect)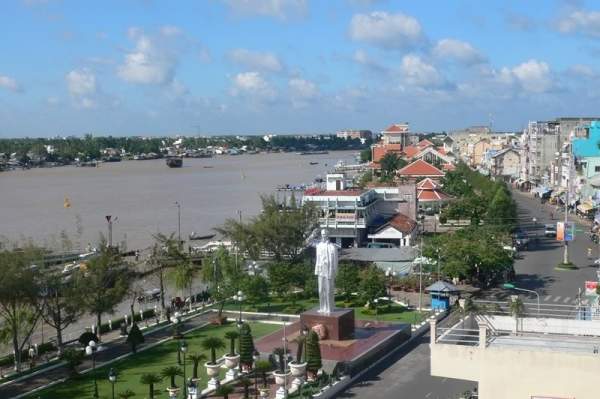 Can Tho Tourism Ben Ninh Kieu by day (collection source)
My Khanh eco-tourism village
My Khanh tourist area is one of the attractive ecotourism sites of Can Tho. My Khanh is located between Cai Rang and Phong Dien floating markets, with an area of over 50,000m2 to meet the needs of recreation and relaxation. This is a convergence of the quintessential river culture with many specialty fruits and rich, bold Southern cuisine. In addition, the resort also has activities such as dog racing, pig racing, a day of farming, slapping ditches to catch fish, sailing, fishing, visiting traditional craft villages, listening to traditional music and circus music. monkey …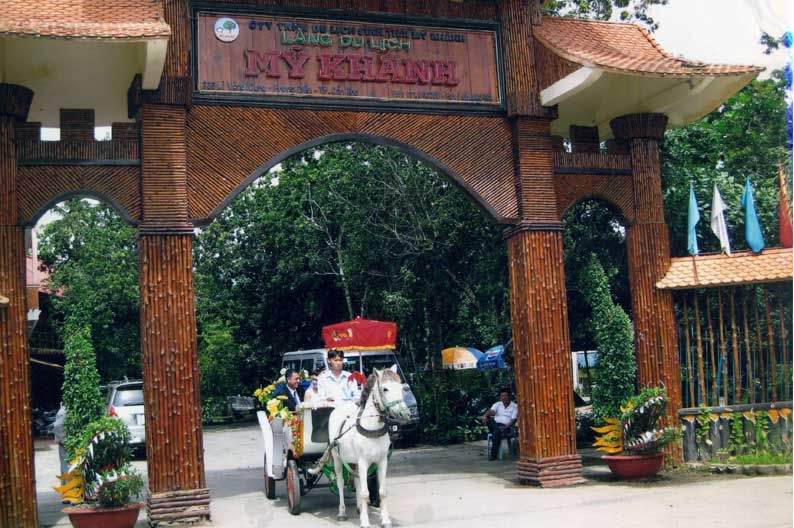 Entrance to the tourist village (collectibles source)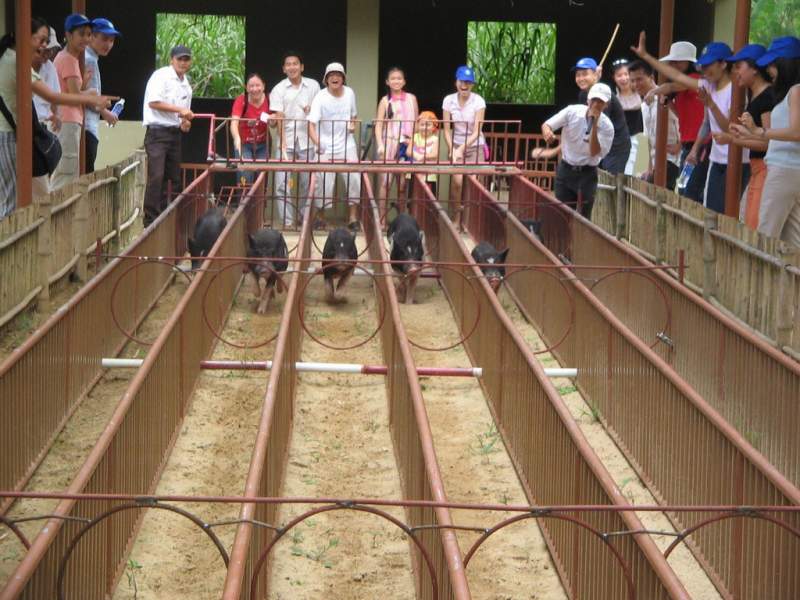 Pig racing in My Khanh (source collect)
Can Tho Bridge
Can Tho Bridge is 2,750m long and is a bridge spanning Hau river, connecting Can Tho city and Vinh Long province. Can Tho Bridge is the cable-stayed bridge with the longest main span in Southeast Asia (the main span length is 550m).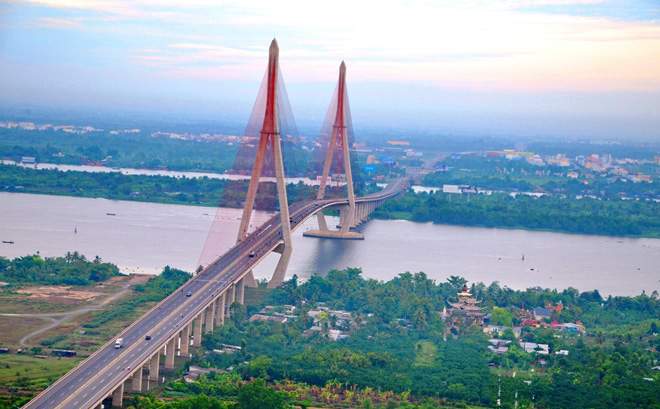 Overview of Can Tho Bridge (collection source)
Ong pagoda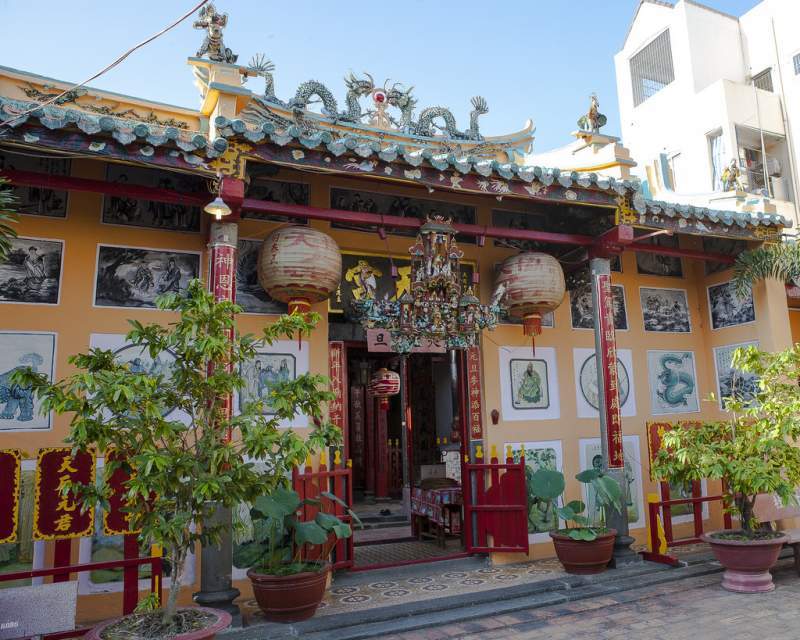 Chinese architecture of Ong temple (collectibles source)
Ong Pagoda is also called Quang Trieu Hoi Quan, the pagoda is located at 32 Hai Ba Trung, Ninh Kieu district. The oldest temple in Can Tho, the pagoda was built according to colorful Chinese architecture and colors. The most typical festival of Ong pagoda is the lighting festival held every 10 years, in order to create another unique cultural activity in the locality, to raise money to help charities, build cemeteries and schools. Study and help the orphans in the city. This is a tourist destination should visit to Can Tho.
Truc Lam Phuong Nam Zen Monastery
Considered to be the largest monastery in the Mekong Delta according to the Buddhist architecture of the Ly – Tran dynasty, Truc Lam Phuong Nam Zen Monastery is located in My Khanh commune (near My Khanh tourist area). Truc Lam Phuong Nam Zen Monastery is located in Can Tho City's historic Highway Road. The total area of Truc Lam Phuong Nam Zen Monastery is over 38,000 m2.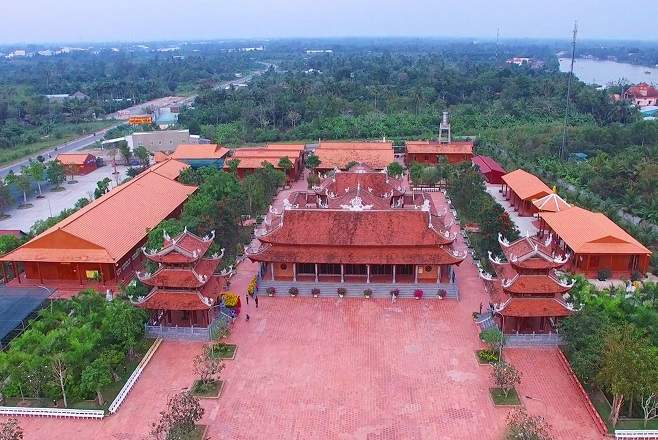 Meditation from above (collection source)
Tay Do night market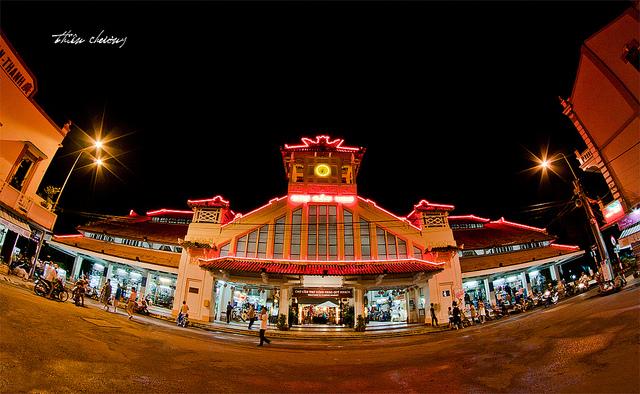 Photo of Tay Do night market from outside (collection source)
Tay Do Night Market is located about 1 km from the center of Can Tho City to the West of Hau River, located in Can Tho International Exhibition Fair area. The night market attracts a lot of visitors because the market brings the typical features of a bustling trading market, mixing a bit of romance of Ninh Kieu wharf and the open space of the adjacent Hau river, always existing. at the rustic simplicity of the good western people.
Specialties in Can Tho
Ten Xiem pancakes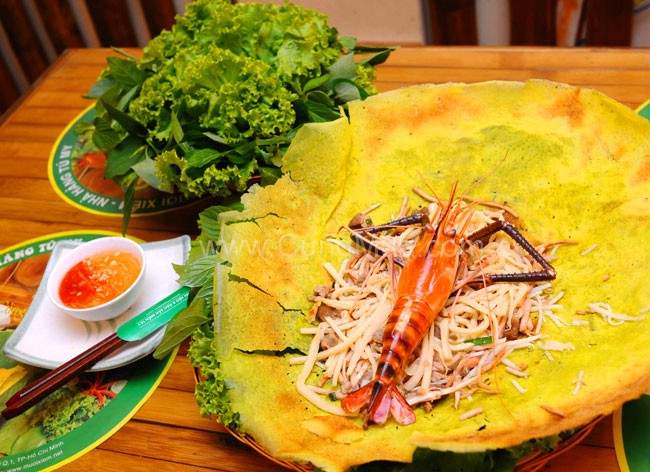 Can Tho tourism cannot ignore attractive pancakes (collectibles source)
Go to Can Tho, remember to enjoy the world famous brand – Mrs. Muoi Xiem pancake. From Can Tho center, go to Tra Noc, where "located" the famous banh xeo shop of Mrs. Muoi Xiem.
Raw materials for making pancakes are rice flour mixed with coconut milk, turmeric, shrimp, meat … Roll pancakes with rice paper served with raw vegetables (spicy mustard greens, lettuce, perilla herbs, basil, basil lui, fish fillings, acrid banana, thinly sliced star fruit …) Depending on taste, you can dot pancakes with fish sauce or soya sauce.
Address: 13/3 917 Street, Trà Nóc Ward, Bình Thủy District, Cần Thơ.
Da Ly hotpot
Da Ly hotpot sauce is favored by knowing how to adjust the smell, taste according to the taste of each type of customer. A delicious hotpot sauce, partly depending on the origin of the sauce, how to brew, the other part is thanks to the rich variety of vegetables.
Address: No. 89, 3/2 Street, P.Ho Loi, Q.Ninh Kieu – Can Tho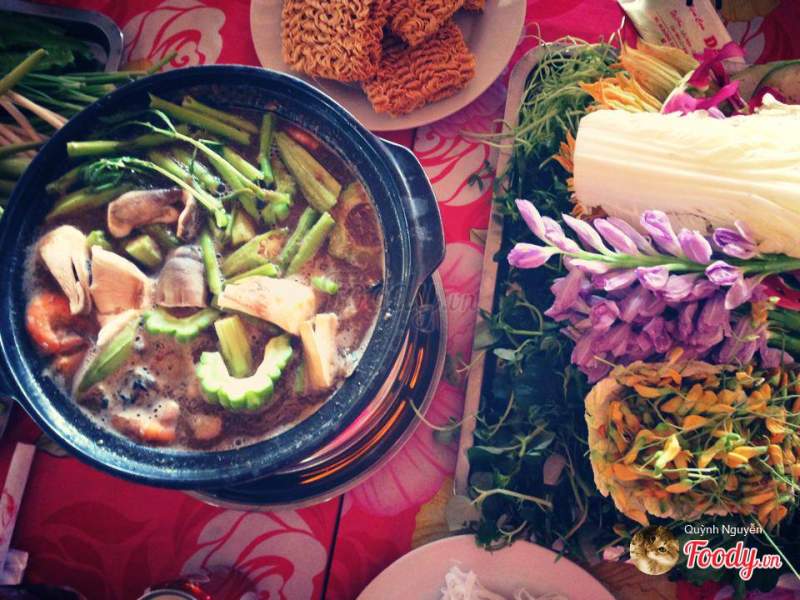 Part of hotpot sauce (source Foody.vn)
Porridge cooked duck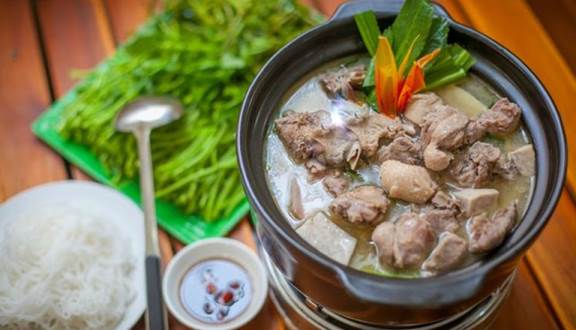 The famous dish in Can Tho (source collect)
Coming to Can Tho, you cannot help but enjoy duck with chao – a typical dish of the South but not as many and delicious as in Can Tho. A whole alley on Ly Tu Trong Street, An Phu Ward, Ninh Kieu District, Can Tho with many adjacent restaurants, the afternoon is full of cars. Although this dish is not a delicacy, it is very popular with most people.
A duck hotpot with rice noodles or noodles with many vegetables to enjoy with relatives or a few friends in a cool afternoon is nothing more interesting.
Address: Quan Kim Lien, Thanh Giao alley 1, Ly Tu Trong street, Can Tho.
Grilled snakehead fish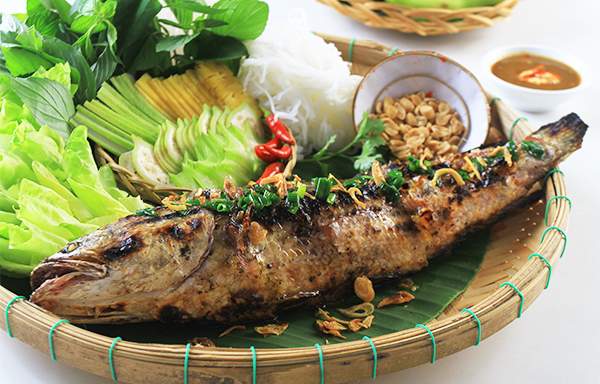 Deep fried grilled snakehead fish (collection source)
Grilled snakehead fish is a dish that has been exploiting the southern land with a rich taste that many tourists coming to Can Tho want to enjoy. The characteristic of wild grilled snakehead fish is that the fish does not need to be processed, meaning no scales, no shaving, no abdominal surgery, no spice. This dish comes with raw vegetables, rice paper, noodles …
Address: the area of Xang Blow Lake, Hoang Van Thu …
Baked rolls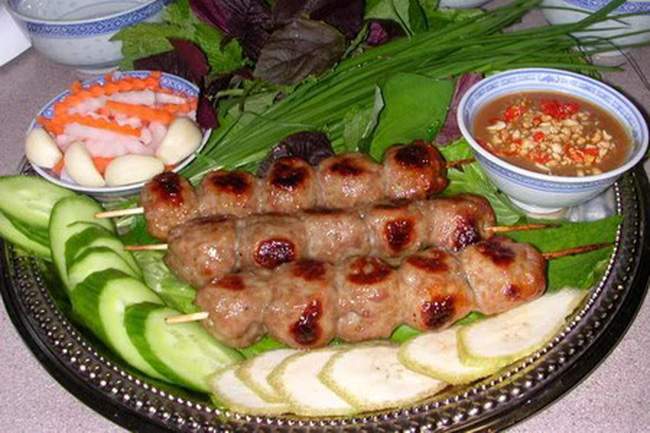 Fancy grilled spring rolls (collectibles source)
Grilled spring rolls made of lean pork, finely crushed to add a little fat cut pomegranate seeds and flavored garlic, sugar, salt … vo with a finger tip. The seller skewers or clamps the meatballs on a bamboo chopstick placed on the embers, the fat dripping of fragrant smoke.
Address: Nem Banh Thanh Van, 17 avenue Hoa Binh, Can Tho.
Grilled snails with pepper
The spicy taste of pepper and the sweet and fatty taste of snail meat have made the typical flavor of this idyllic Tay Do dish. If you eat the snail pepper properly, you must slurry the whole spice inside the snail. The salty, spicy taste of snail water makes the dish more attractive and strange. You can find this dish at any restaurant in Can Tho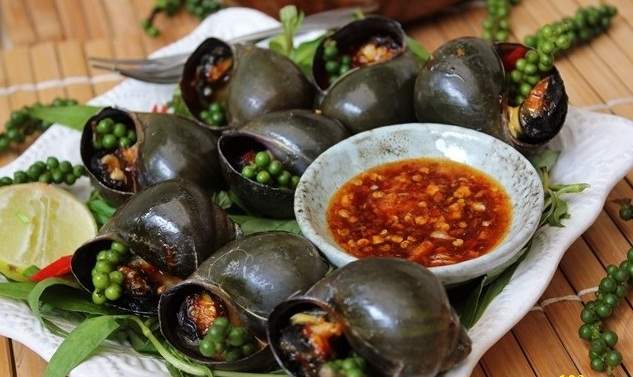 Traveling in Can Tho to enjoy attractive grilled snails (collectibles source)
Buy gifts in Can Tho
Items that can be purchased in Can Tho as gifts for relatives and friends such as: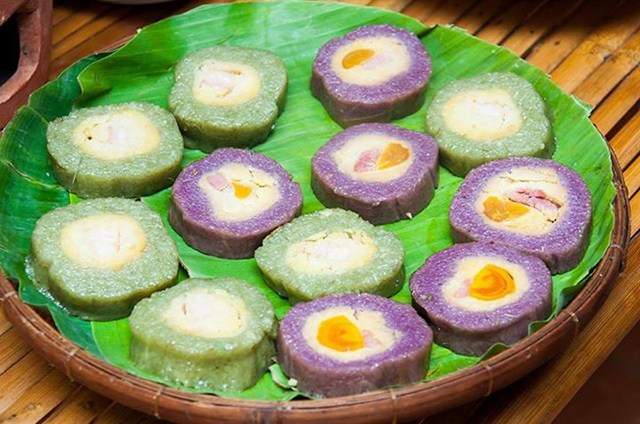 Specialties of banh tet leaves (collection source)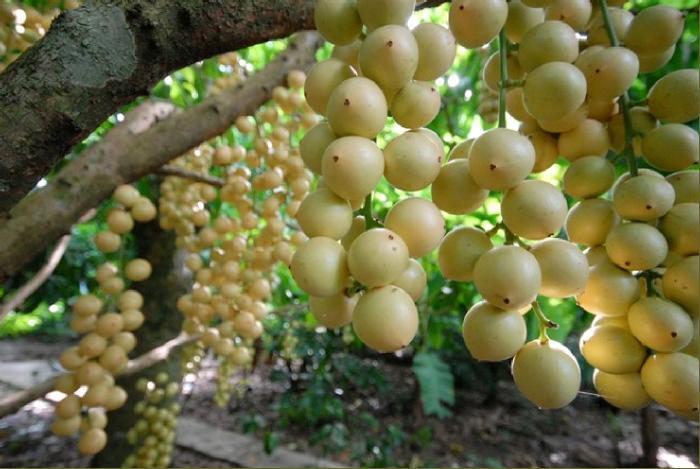 Strawberry Ha Chau (source collect)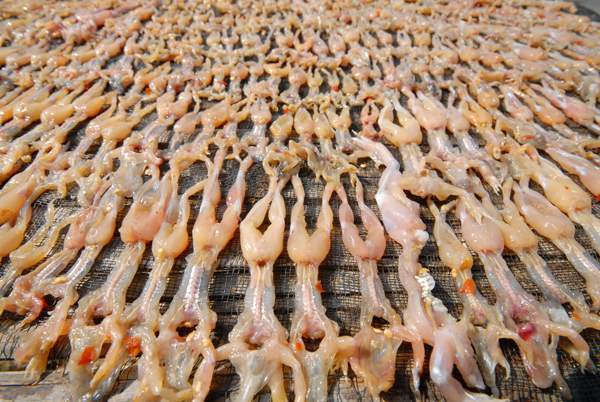 Dried specialties (collectibles source)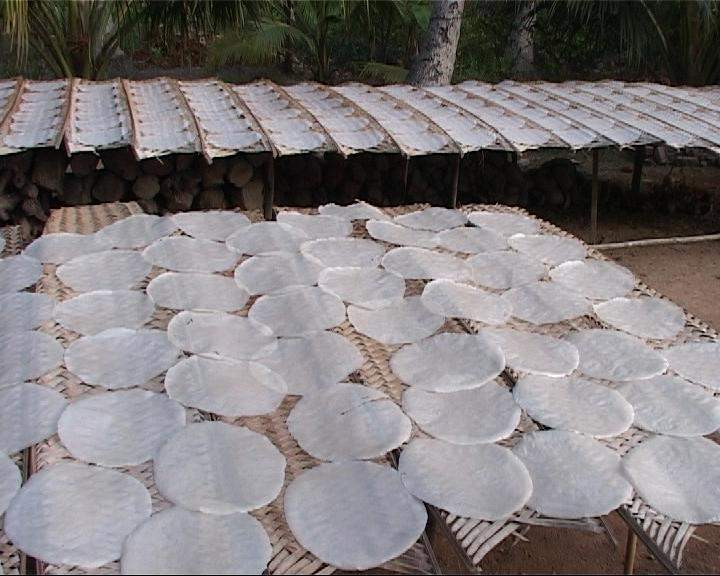 Rice paper Thuan Hung (source collect)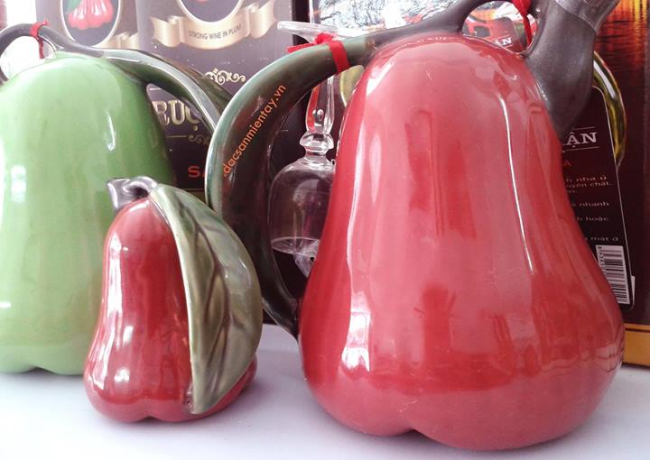 Sau Tia plum wine special gift for Can Tho tourism (collectibles source)
224 Street 30/4, Xuan Khanh Ward, Ninh Kieu District, Can Tho
Price from 972,000 VND / night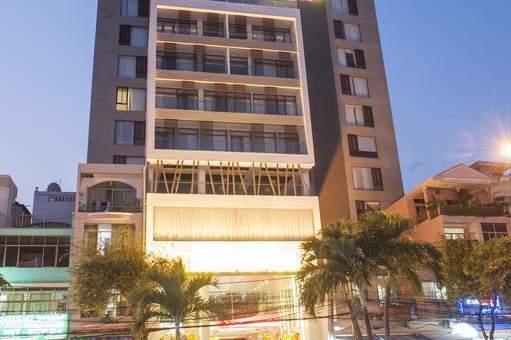 Iris Hotel Can Tho possesses an ideal location less than 1 km from the center of Can Tho city, the hotel is considered one of the most convenient locations for visiting Can Tho city. The hotel is 2 km from Buddhist Temple, Can Tho Museum and Ninh Kieu Wharf is about 2.7 km away; Cai Rang floating market is 3 km from the hotel and many other interesting destinations.
Book nowCare
Iris Hotel Can Tho is a 4 star hotel of international standards. The hotel is a large building designed in a modern style with a total of 73 comfortable rooms divided into several room types and can meet the needs of many different customers.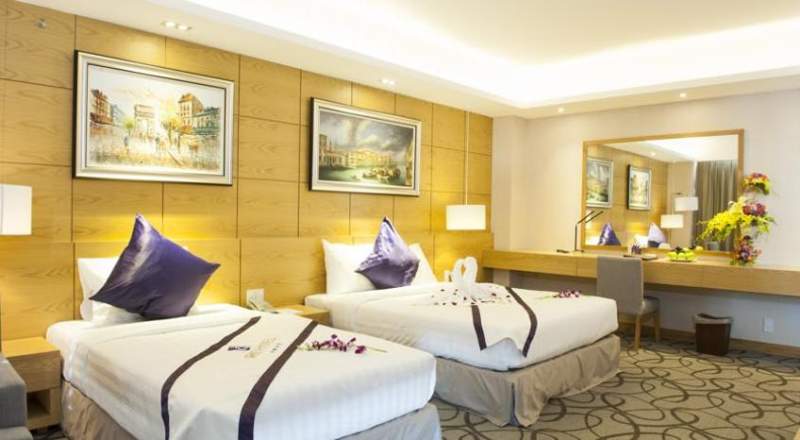 Room with warm tones (collection)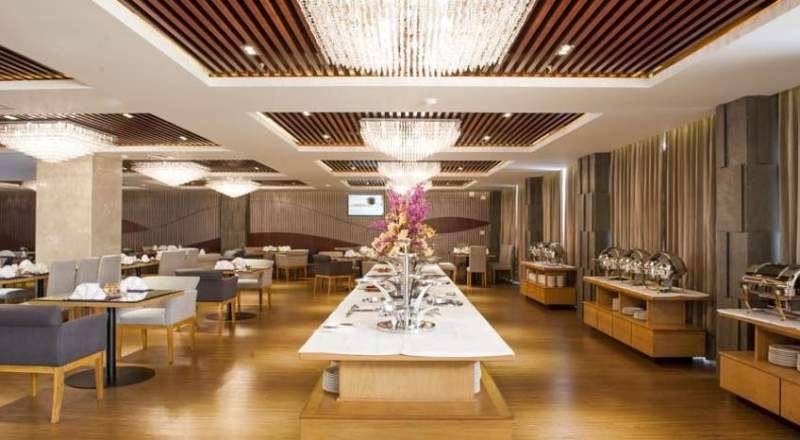 Modern and luxurious cafeteria (collectibles source)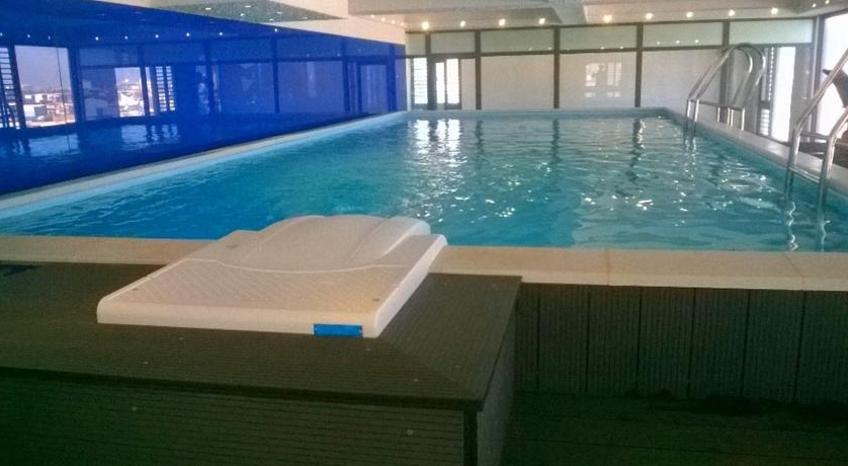 Hotel swimming pool (collectibles source)
Holiday One Hotel
59-61-63-65 Pham Ngoc Thach, Cai Khe Ward, Ninh Kieu District, Can Tho
Price from 777,777 VND / night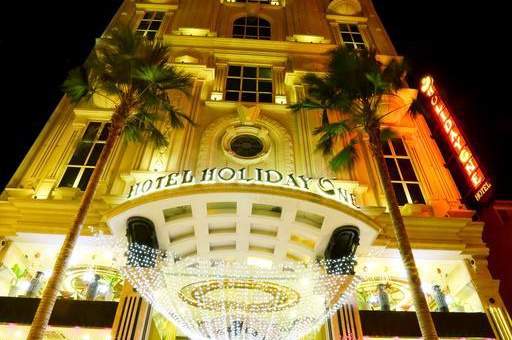 Located on Pham Ngoc Thach Street in Can Tho City, Holiday One Hotel is 0.6 km from the old bus station in Can Tho with less than 10 minutes walk. Besides, from Can Tho International Airport to the hotel is only about 9km with a few minutes drive. If traveling to Can Tho city, Holiday One Hotel is one of the good choices for you.
Holiday One Hotel consists of 82 airy rooms fully equipped with everyday appliances such as 31 inch flat-screen TV, air conditioning, bedside lamp next to the bed to create a shimmering space, romantic in the evening … Good, friendly, professional staff are always ready to help, advise famous tourist places in the city for travelers, the hotel has luggage staff up room for visitors.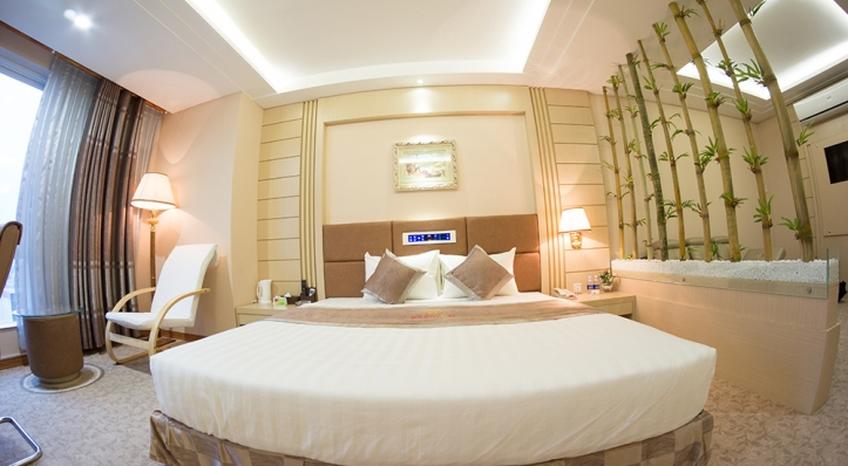 Comfortable bedroom (collectibles source)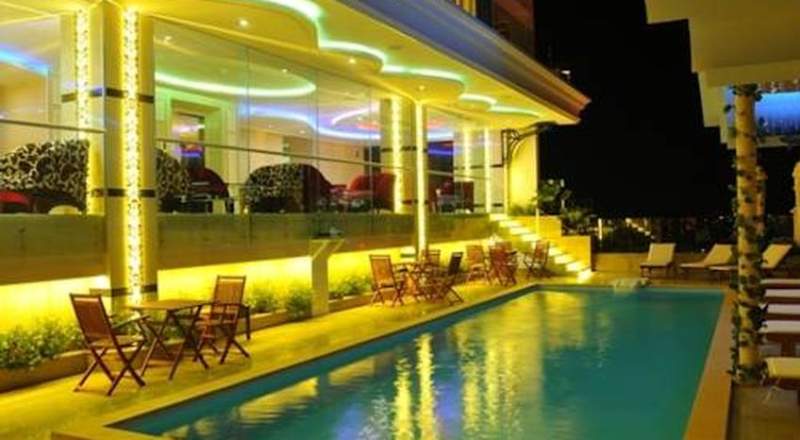 Outdoor pool (collectibles source)
Tay Ho Hotel
42 Hai Ba Trung, Tan An Ward, Ninh Kieu District, Can Tho
Price from 412,000 VND / night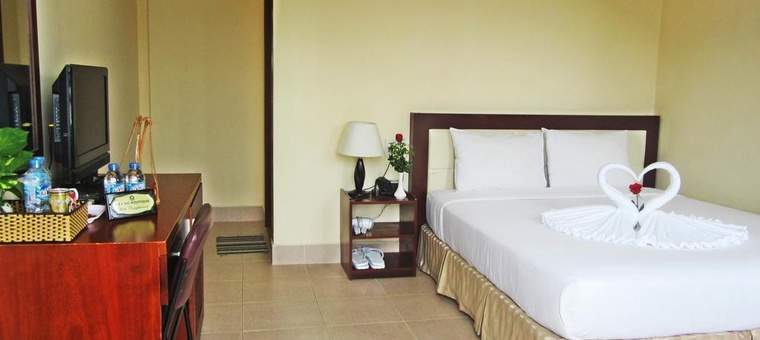 Tay Ho Hotel is located on Hai Ba Trung Street, right in the heart of Can Tho City. The hotel is located along the river opposite Ninh Kieu Wharf, next to Can Tho ancient market. You easily reach the famous tourist destinations in Can Tho such as Can Tho Museum, Water Park, Xang Blow Lake … With a convenient location, Tay Ho Hotel is the perfect choice for you when traveling or public. cooperation in Can Tho.
Book nowCare
Tay Ho Hotel has bold Western architecture in the early 19th century. This is an old hotel in Can Tho. Outstanding 2-storey red roof building with wide and stretched facade. Here, you both get nostalgic feeling with characteristic architecture and comfort in modern amenities.
Fully furnished bedrooms (collectibles source)