Sealife Nha Trang tourist resort is located in Cam Hai Dong commune, Cam Lam district, Khanh Hoa province. This is a spectacular professional sea sports area, just 20 km from the center of Nha Trang. The total water area of this amusement park is up to 5000m2, with many interesting and interesting games having 1-0-2 in Vietnam.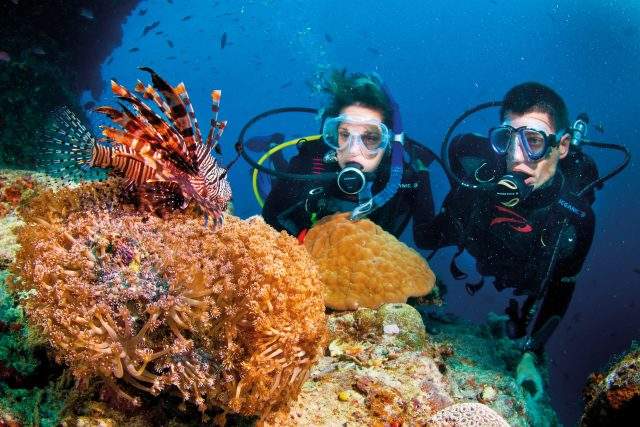 (Photo: ST).
After being officially opened in 2015, Sealife Nha Trang tourist area makes many young people excited because the Nha Trang beach travel will no longer be monotonous, "old" with the old dance screen, driving canoes or skydiving too. Instead, there are a series of sports games that are suitable for large groups such as walking on the sea floor, windsurfing, scuba diving, jet skiing, snorkeling and swimming with coral … Especially here is also the largest floating pontoon park in Vietnam that will make players feel excited about the "strange but familiar" experience.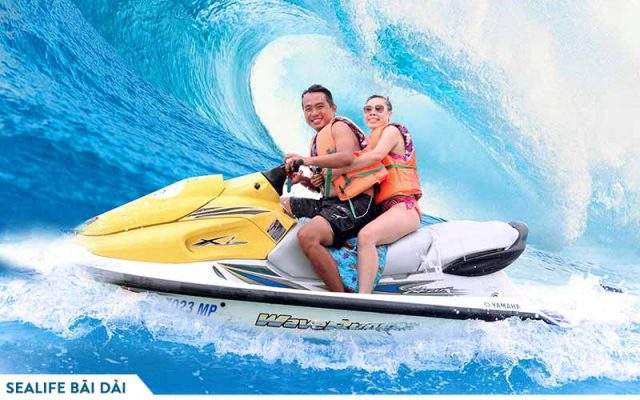 Motorbike game (Photo: ST).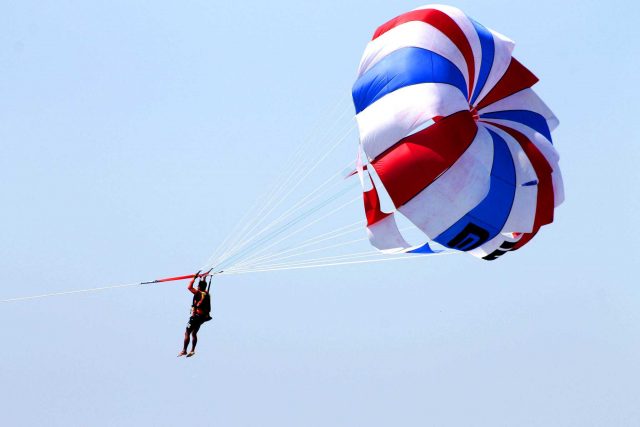 Parachute flight (Image: ST).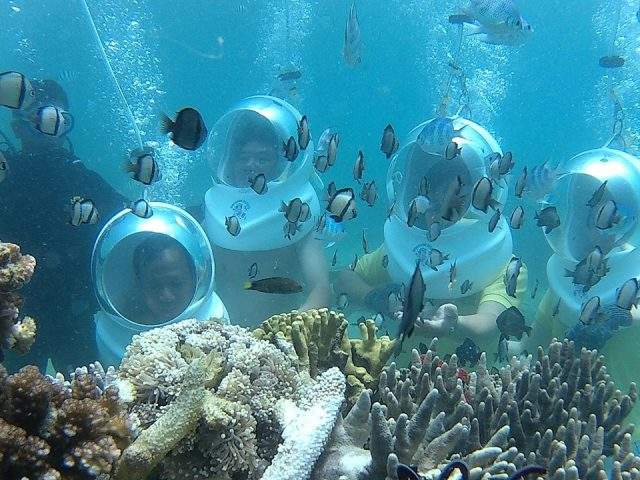 Walking under the sea (Photo: ST).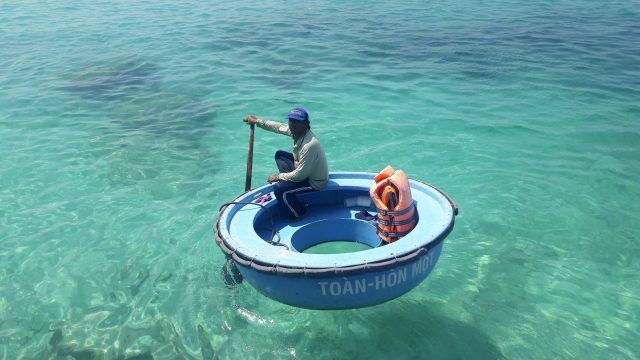 See corals by basket boat (Photo: ST).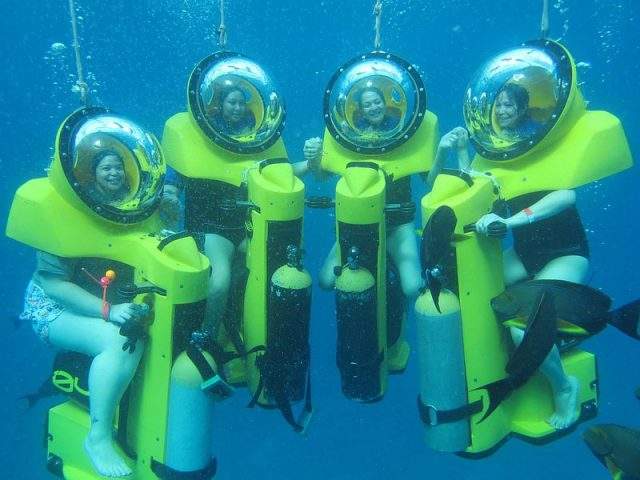 Drive a motorbike on the bottom of the sea (Image: ST).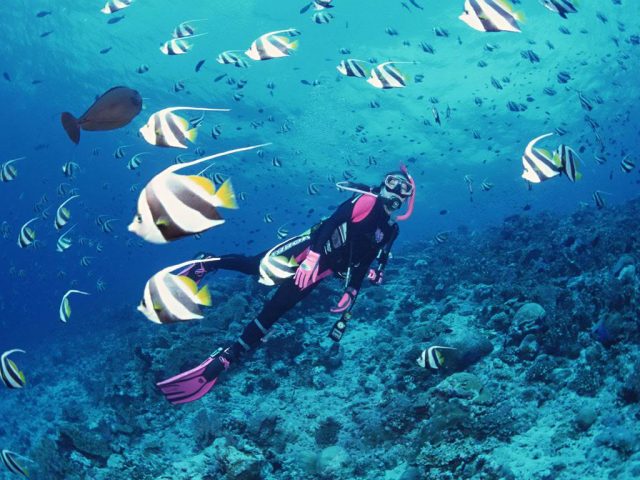 Scuba diving (Photo: ST).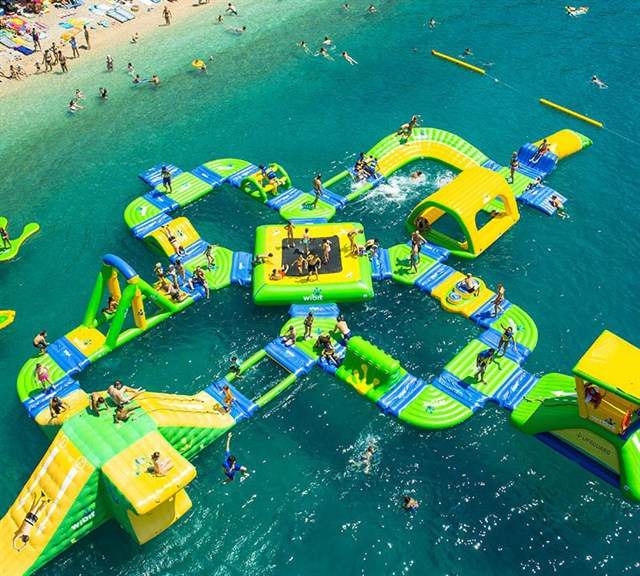 Floating park in the sea (Image: ST).
After you are tired of beach sports, you can recharge at Sealife restaurant on site. Here, the restaurant's chefs will prepare you a hearty lunch with a menu of up to 70 dishes including familiar dishes made from beef, fish, vegetables … to seafood dishes. bold sea flavors such as: fried squid with onion, seafood salad, sour fish hotpot …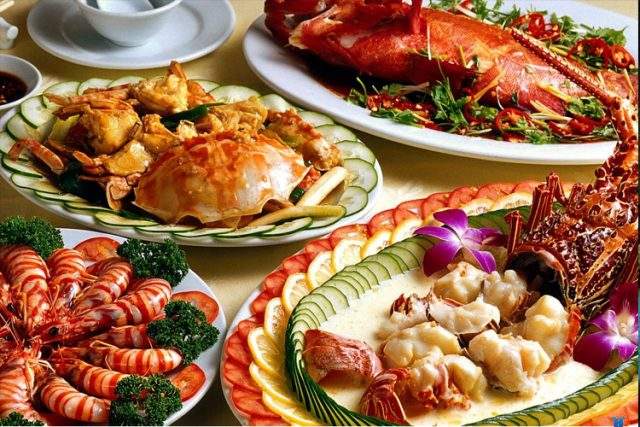 Attractive fresh seafood (Photo: ST).
In addition to participating in exciting entertainment activities, you can also enjoy relaxing moments when relaxing your body lying in the sun on the sand, soaking in the cool blue water in the middle of the hot summer day or with your loved ones enjoying fresh seafood under the huts while admiring the scenery of Bai Dai Beach in Nha Trang – one of the most beautiful beaches here.
Let's schedule a trip with your friends today to prepare a perfect plan for your trip to Sealife Nha Trang !