There are lands where noisy, urban smokes cannot be reached. It is like a miniature green world of green colors: the blue of the sky, of the water, of plants, and a pure white of stretching sand, which is Bau Phu Phu Beach.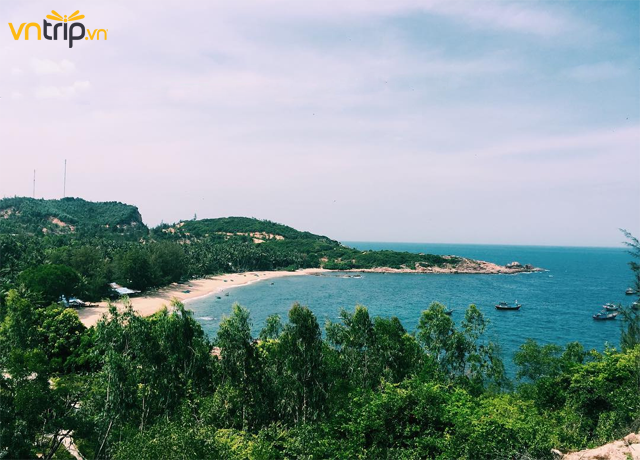 (Photo: @thungmy)
Bai Bau is located in Song Cau Town, Phu Yen Province, about 15km north of Quy Nhon City. A perfect distance for you to "escape", leaving worries and busyness of work in urban areas. From Quy Nhon city center, you can travel by motorbike or car along the coast. After about 30 minutes of driving, a peaceful and poetic setting on the beach opens up a breath of life, inspiring you to explore this beautiful sea.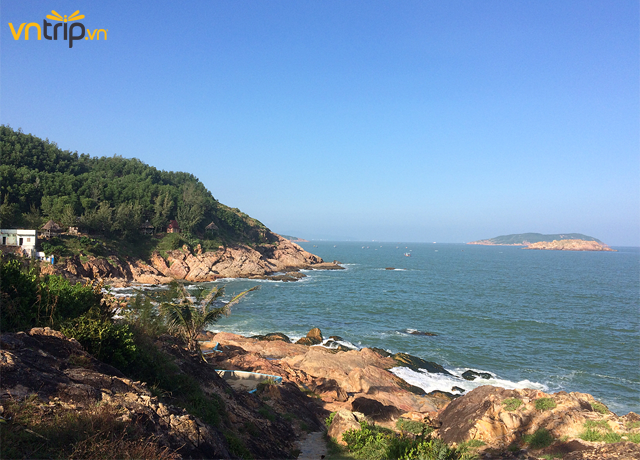 (Photo: @florallorall)
Bau Beach is embraced by two rocky wings protruding into the sea, like a small bay but has a strange attraction. Mother Nature has bestowed on Bau Bau a strange, gentle and smooth sand, without any rubble and extremely clean. The sea is clear and blue, illuminating to the bottom and appealing to any traveler when arriving here. All paint a very poetic natural picture, hard to see in the famous seas, always crowded with tourists. Spending some time in Bai Bau , we seem to have been "lost" in a completely isolated world, we can freely walk on the deserted beach at dawn or watch the waves sweep the shore in the sunlight. Romantic sunset.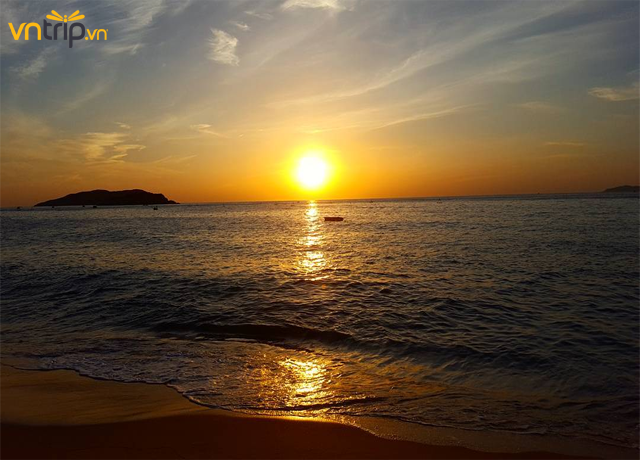 (Photo: @bensteelem)
Besides the blue sea and white sand, Bai Bau also owns a majestic space of rocky rapids and hills reaching out to the sea. If you like thrilling activities, you can participate in games such as jumping rapids, climbing, … When you're tired, don't forget to drop on the sand, just relax and enjoy the famous seafood of here like o Loan blood cockle, mackerel dotted with Ong Gia fish sauce.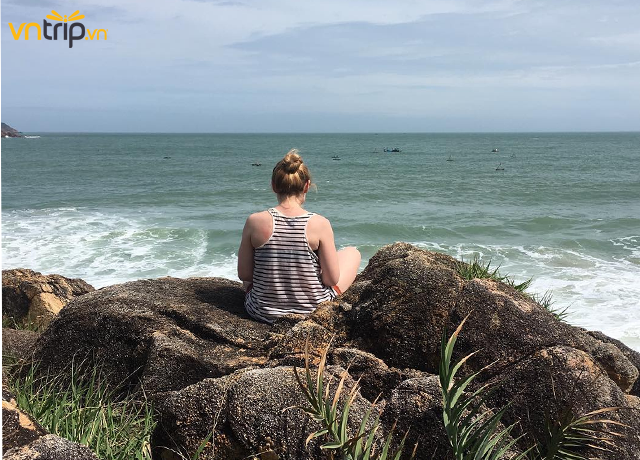 (Photo: @roxanasiceidinjur)
In recent years, there has been the appearance of an eco-tourism area adjacent to Bai Bau . But not so that lost the peace of Bai Bau. On the contrary, the presence of this resort helps Bai Bau receive a lot of attention from domestic and foreign tourists. Bai Bau Eco-tourism Resort offers the most necessary services for you to have a perfect vacation here.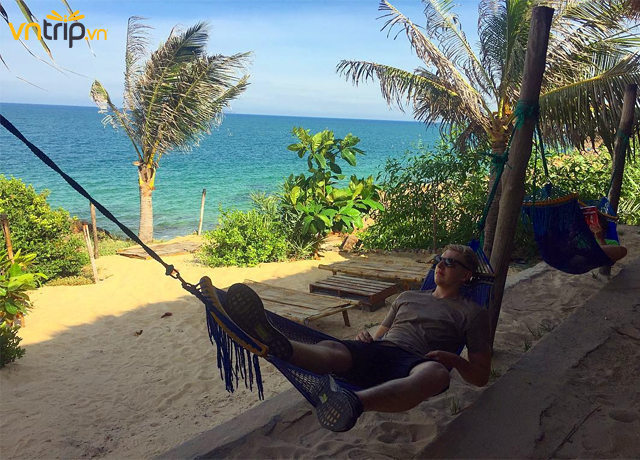 (Photo: @jedmilward)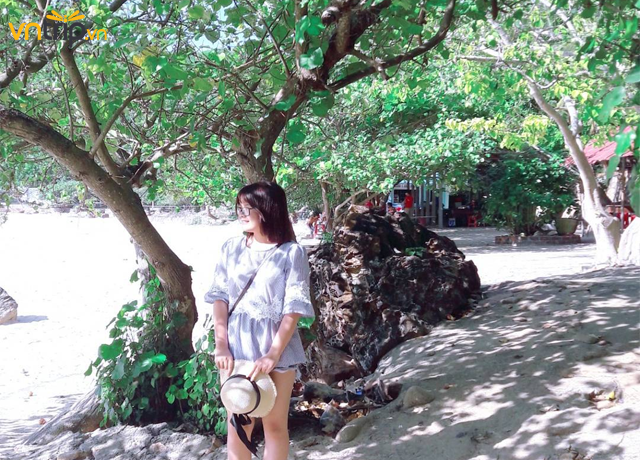 (Photo: @ 6thang12)
Peaceful beach paradise Bai Bau Phu Yen is waiting for you to explore, quickly book rooms on VietNampeace and come to vi vu come!