In recent times, young Saigon people have discovered a pagoda in Vung Tau with beautiful architectural style, which is Linh Son Buu Thien Tu. Let's explore this temple with the following article!
Visiting Linh Son Buu Thien Tu (Pagoda of Thi Vai mountain)
Some information about the temple
Located on Thi Vai Mountain, located in Phu My Commune, Tan Thanh District. Linh Son Buu Thien is one of the ancient pagodas with unique architecture of Ba Ria Vung Tau province. In addition to Linh Son Buu Meditation, there are two more temples on the mountain: Lien Tri Pagoda and Hong Phuc Pagoda.
In which Lien Tri Pagoda is located at the foot of Mount Thi Trai, a resting place for pilgrims to climb the mountain before passing 1,340 steps to Linh Son Buu Meditation Pagoda on the top. Hong Phuc Temple or Trung Pagoda is a place to commemorate the merit of Venerable Thich Tri Duc. Right next to the main pagoda is the Quang Minh Palace, which worshiped Maitreya Bodhisattva sitting on a lotus throne set on the dragon's back.
The pagoda belongs to the Tonkin sect, and according to historical records, Le Thi Nu was the first person to cultivate on the top of the mountain, hence the name Thi Vai. After Nguyen Vuong escaped, he was King Gia Long later, she was ordained a Linh Son Thanh Mau, a four-color Linh Son Buu Thien Tu.
Driving directions to Linh Son Buu Meditation
Located 68km from Ho Chi Minh City, it takes visitors only about 2 hours to get here. If you do not know the way to Linh Son Buu Zen, you can refer to the following route.
– From the center of Saigon city, you follow Truong Chinh, Cong Hoa, Nguyen Van Troi and Truong Sa to Dien Bien Phu in Ward 21. After coming here, you continue to go to DCT Ho Chi Minh City – Long Thanh – Dau Giay / DCT01 and NH51 to Tran Hung Dao in Phu My. Finally you go another 4km to Drive to Mount Thi Vai.
Experience Linh Son Buu Meditation Temple
Coming to To Pagoda (Linh Son Buu Meditation), visitors will enjoy a fresh, cool and serene atmosphere, relieve all worries and troubles. On the way to Trung Pagoda, visitors will see mischievous monkeys swinging from tree to tree.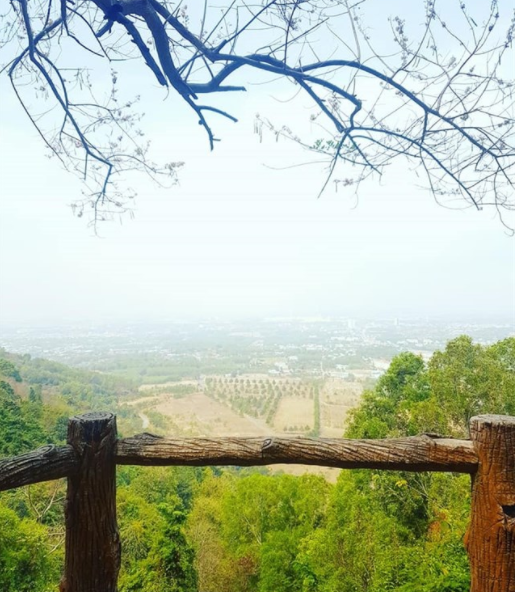 Going one more step, you will come to Bach Van Dong, there are trees trembling in waves as if welcoming people to stop by. After passing Trung Pagoda, pilgrims continue to climb up the mountain through the final steps to To Pagoda on the top with a height of about 750m from the sea.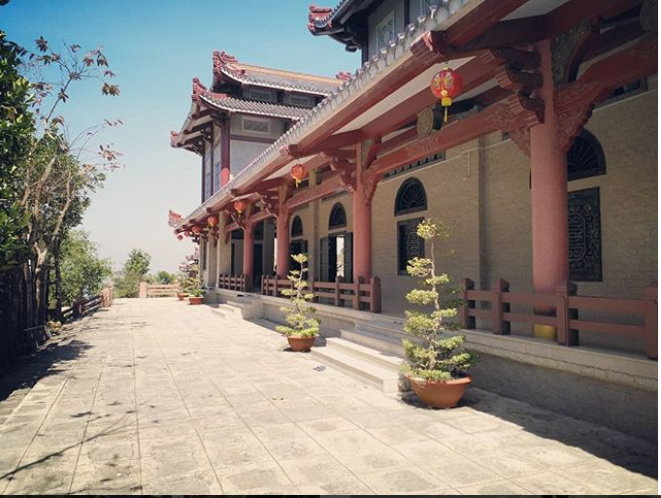 At Linh Son Buu Zen there are exposed Diamond statues, the Bodhisattva Avalokitesvara standing majestically between heaven and underfoot there is another beautiful winding dragon. In addition to admiring the Buddha statues, visitors also discover more famous places such as Ong Ho well, Tien well, Buddhist subjects, Wind cave, …
Linh Son Buu Meditation nowadays is not only a holy place for pilgrims but also a place for young people to visit nature and save beautiful pictures! So why hesitate any longer without books backpack up to Linh Son Buu Zen sightseeing scene earlier this year!