Ninh Binh not only attracts visitors by the ancient beauty of Hoa Lu ancient capital or famous landscapes such as Trang An, Bai Dinh, Thung Nham … but also by the famous specialties here. Here is a list of 10 delicious specialties Ninh Binh specialties that you must definitely try once if you have the opportunity to set foot.
Ninh Binh specialties must definitely try
1. Burning rice
Referring to Ninh Binh specialties , the first dish that people think of is probably burnt rice. This dish is also quite familiar to everyone with the burnt rice is the sticky rice at the bottom of the pot, which is dried in the sun and then fried in oil to have a certain crispy taste. Coming to Ninh Binh, you can find burnt rice everywhere such as Bai Dinh, Tam Coc, Trang An …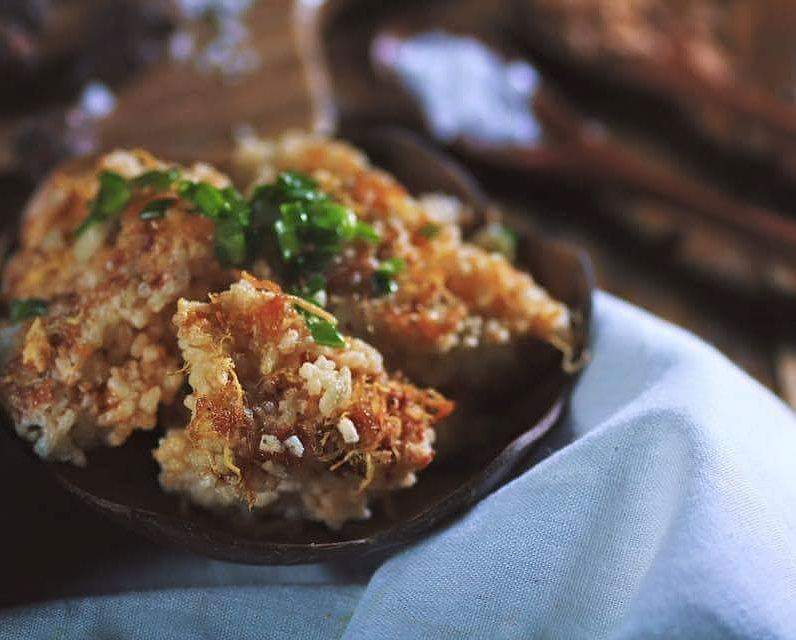 Ninh Binh burnt rice (Photo: Collection)
2. Mountain goat meat
Grazing on rocky mountains, goat meat in Ninh Binh is very firm and chewy, so visitors to Ninh Binh definitely have to try this dish once. In addition, goat meat here is also processed into a lot of delicious dishes with different ways of processing such as making goat's spring rolls, steamed goat, grilled goat or the most famous is ginger goat goat, an extremely nutritious dish. Nursing. Many people also say that goat meat can cure many diseases, so come to Ninh Binh if you have the opportunity, you should not ignore the famous mountain goat meat here.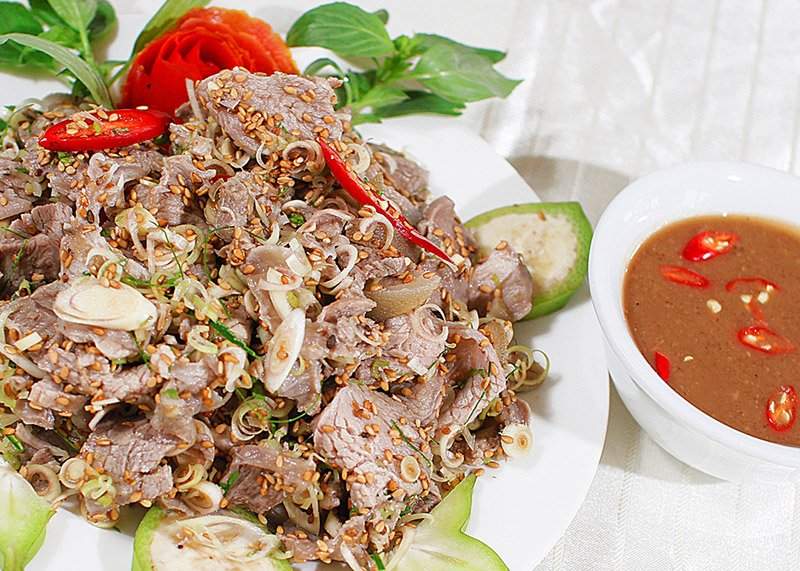 Mountain goat meat (Image: Collection)
3. Sticky egg with ant
Many people mistakenly believe that dishes made from ant eggs are only found in the northern mountainous areas, but actually in Ninh Binh, there is also a special dish made of ant eggs with the name of sticky ant eggs. Ninh Binh ant eggs are mainly exploited in the rocky region of Nho Quan elephants, after bringing the young eggs back, wash them then marinate spices and stir-fry. This dish is combined with sticky rice, adding dry onions, the flavor has to say strange mouth and extremely attractive.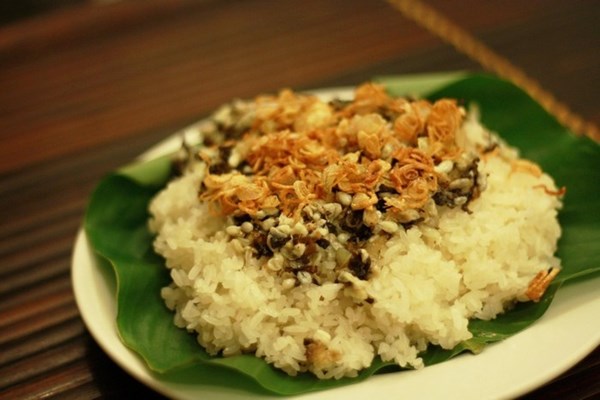 Sticky rice with ant eggs (Image: Collection)
4. Raw fish salad
Raw fish salad is a delicious and famous dish for Ninh Binh people and has the most and the most famous in Kim Son. Salad is elaborately processed, many stages so that there is no fishy smell that will have a sweet taste and a fragrant taste of sticky rice. The dipping sauce is also not easy to combine harmoniously and just enough between the pungency of chili, lemongrass and pepper. It is the fussy that will make you eat once and remember your whole life.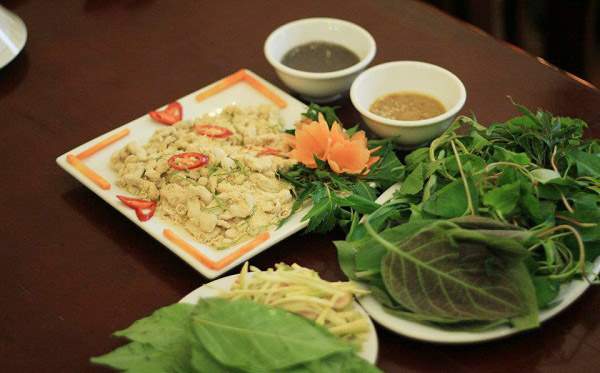 Kim Son tuna salad (Image: Collection)
5. Vermicelli grows
Bun tuo is not a strange dish for anyone because only walking to the beginning of the alley, swooping into a market at any place in Hanoi will sell this attractive and familiar noodle. But do not ignore it when visiting Ninh Binh, by a dish but each place has a unique feature. The noodle dish that grows in Ninh Binh is probably the most famous of the vermicelli grown in Kim Son, where you will be "drunk" in a very delicious taste even though the bowl of noodle only grows bare wood, add a little pork and onion, lemongrass and fresh chili.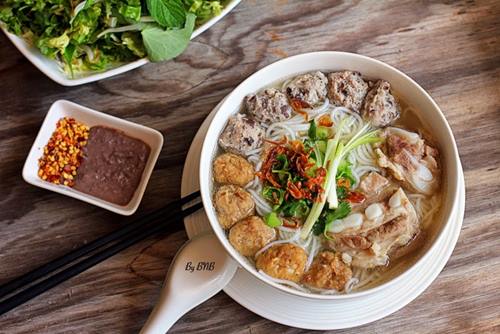 Kim Son rice noodle (Photo: Collection)
6. Nho Quan wine
This is a specialty of Muong ethnic people in Nho Quan region, carefully and meticulously cooked by the people here. To make the wine, people will cook sticky rice mixed with yeast brewed in large jars. Sticky annealing time is at least 3 months. Anyone who has ever needed to drink wine knows the sweet, strong and intense taste that it brings. Wines in Nho Quan district, after being crafted, will be packed into glass bottles or soil and tightly capped with banana leaves for sale. You can buy some sour wine from Quan Quan as a gift for your loved ones.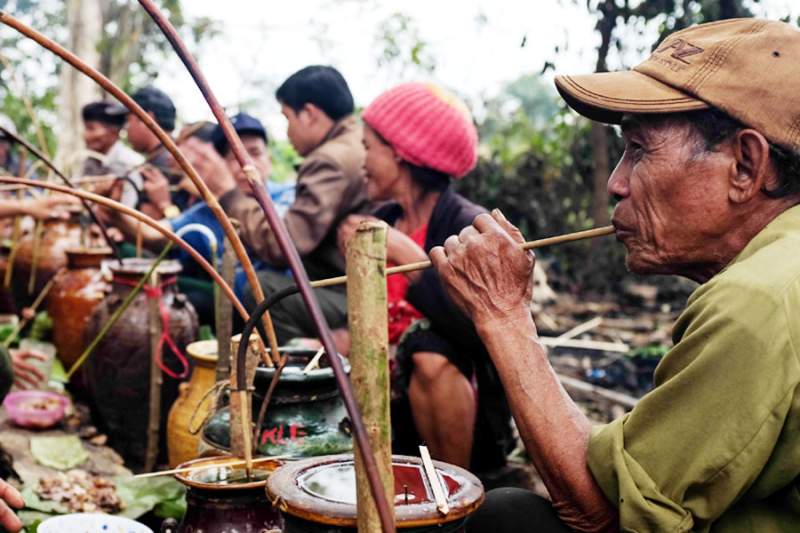 Nho Quan Wine (Photo: Collection)
7. Braised fish in shellfish
Braised fish shellfish is a strange dish with regional characteristics in Ninh Binh. Dipper is a plant that grows in riverside, stream or in stone caves, in addition to cooking can be used as medicine. The shells are very special in that people will cut small pieces and then line the bottom of the pot and then press the fish on top and cover the top layer continues to be sliced shells. This dish does not have a fixed taste because depending on the fruit, the braised fish will be slightly sour or acrid. However, in general, the taste of the dish will be quite strange and stimulate your taste buds extremely by the attractive color and sour taste of the dipper.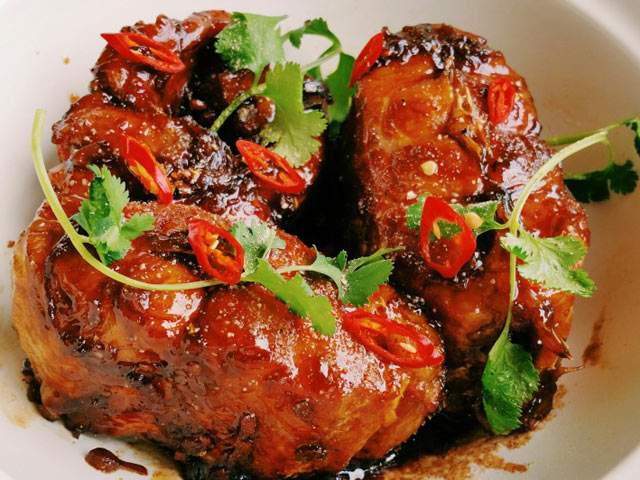 The braised fish dish looks like want to eat immediately (Image: Collection)
8. Burma eel
Eel vermicelli is also a dish that you cannot ignore when exploring Ninh Binh cuisine. Eel here must be nuggets with brown brown back and belly is dark yellow, this eel is smaller than normal eel but the meat is firm and very fragrant. Eel vermicelli is often used with banana flowers to create a sweet taste that is hard to resist.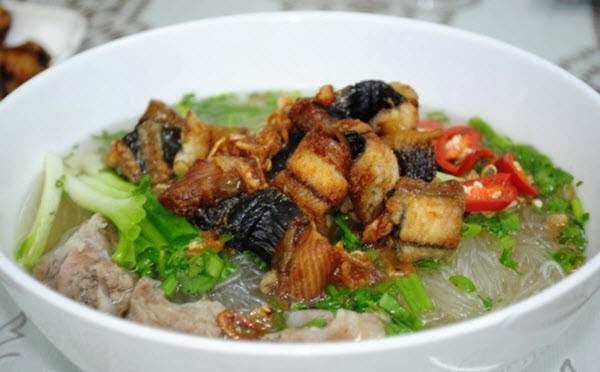 Eel noodles are tasty and delicious (Image: Collection)
9. Roasted crab with guise leaves
Listen to the name of the dish that aroused in the hearts of visitors visualizing a flavor of retiring from home. The crabs are roasted and guise leaves are very crunchy, the dish is quite simple but makes visitors really bewildered by the attraction of a dish that is not simply taste, is the raw material of it is also the meaning that it gives. Roasted crab with guise leaves in the ancient capital takes you to a poor country in Vietnam in the past years and the simple breath of poor rural areas in Vietnam.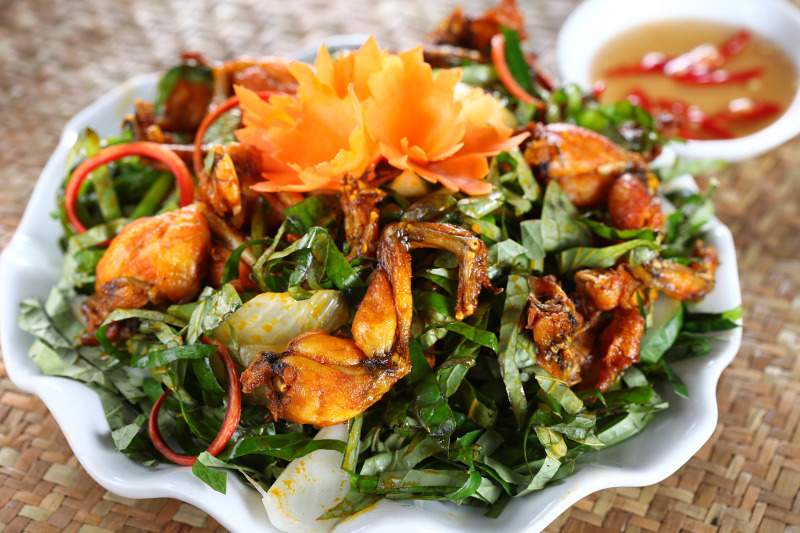 Roasted crab with attractive guise leaves (Image: Collection)
10. Ninh Binh floating cake
Just walking around the salty dishes, the journey of discovering the cuisine of Hoa Lu ancient capital turned to enjoy a snack familiar to the Vietnamese people on each occasion of the Korean New Year, which is a drift cake. The baker has his own secret in combining sugar, honey and crushed dry groundnut toad to make filling. Ninh Binh drift cake is more attractive in other countries in that it smells of chrysanthemum leaves, grapefruit flowers create the elegance and attraction very traditionally.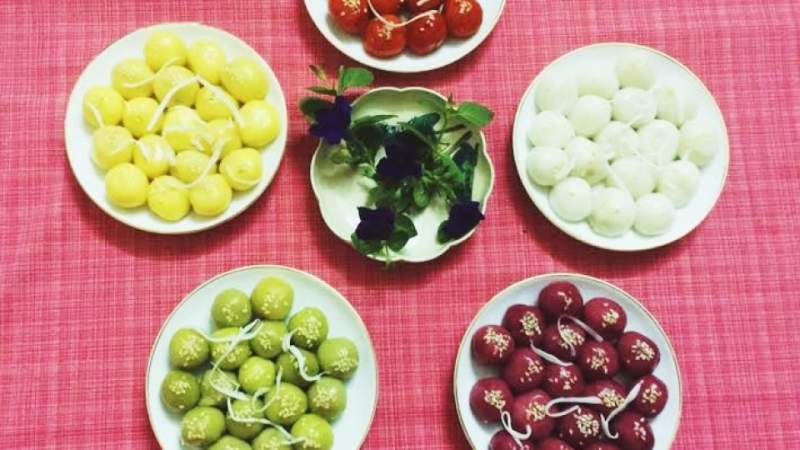 Ninh Binh floating cake (Photo: Collection)
Journey to discover culinary Ninh Binh here to ask permission to end. Wish you will have the opportunity to "conquer" all 10 wonderful specialties in the trip to discover beautiful Ninh Binh!