Possessing a solemn and serene beauty but no less peaceful, dreamy. Nam Son Pagoda has long been not only a cultural and religious destination of the people here, but in recent years, this temple has become an attractive tourist destination when visiting Da Nang. .
About Nam Son Pagoda
Located in Cam Nam, Hoa Chau commune, Hoa Vang district, Da Nang city, Nam Son pagoda was founded in 1962 by the Nguyen Van Chau friends and enthusiastic constructors of the locality. Up to now, more than 50 years from the date of construction, the temple has also undergone many renovations and Dai Thich Hue Phong is now the abbot of the temple.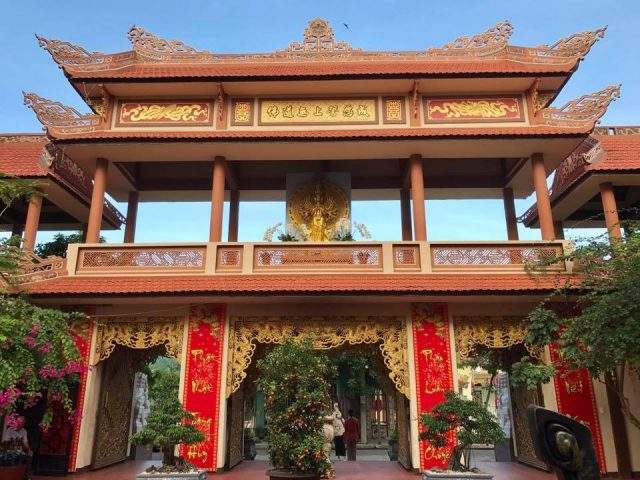 The unique thing of the temple lies in the unique architecture designed by Dai Duc Thich Hue Phong. Through repeated restoration and embellishment, the temple now has a total area of up to 10,000m² planned with many areas such as Zen Monastery, Hall, Phong Sanh pond, Chanh Dien, parking, guest house. , …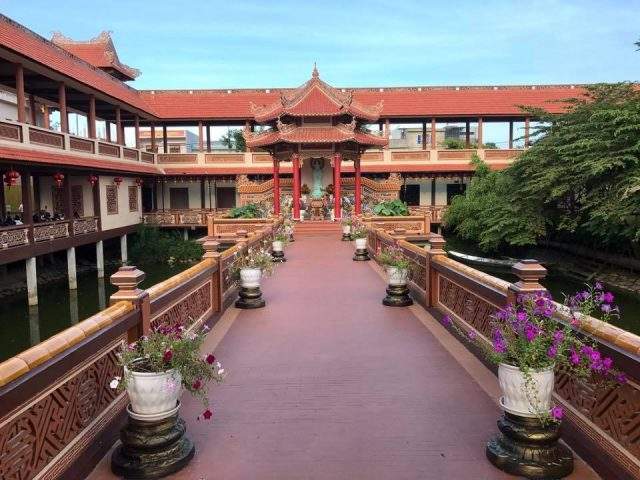 Bring the typical architecture of the old temples in the Central. Right at the entrance to the temple, the corridors, or the walkways are lined with lots of eye-catching red lanterns. Along with the majestic beauty, pure but very poetic, will make you not surprised when you have the opportunity to visit this temple.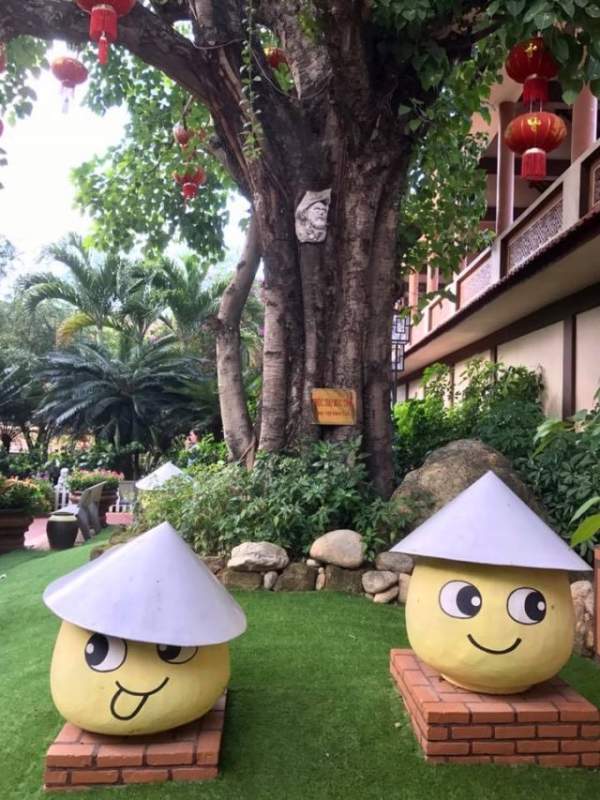 Road to Nam Son Pagoda in Danang
Nam Son Pagoda is located on Nguyen Khai Trac street in Cam Nam, Hoa Chau commune, Hoa Vang district, Da Nang. To move to this tourist destination in Da Nang is also quite easy, you often rent yourself a motorbike, with prices only from 100,000 VND / vehicle / day, then move in the direction of Cam Le Bridge, cross your bridge. will go to Pham Hung street. Go straight on Pham Hung Street until the crossroads between Pham Hung Street and Mother Thu Street, then turn right, then continue to follow a section you will see Nguyen Khai Trac Street cut across. yes, you will see the Nam Son temple.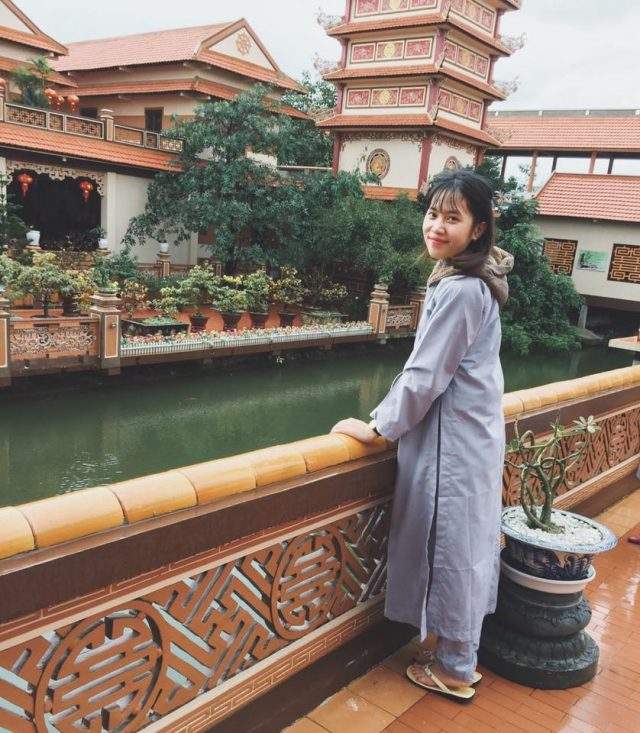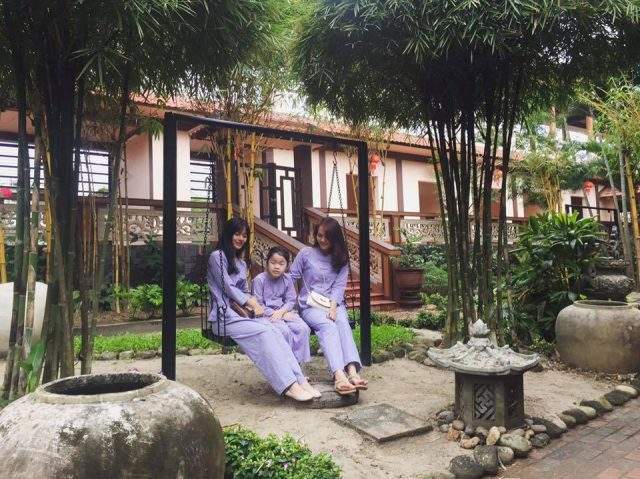 The road is relatively easy and convenient, but because you travel by motorbike, you need to pay attention to ensure safety when participating in traffic because the traffic of vehicles in this area is quite crowded. In addition, if traveling with a family or group of friends, you absolutely can take a taxi will be much simpler and softer.
The unique features at Nam Son Pagoda
Coming to Nam Son Pagoda in Da Nang, you will not be surprised at a very majestic, magnificent but very peaceful and peaceful scene. After many renovations, up to now, with its unique new appearance, this temple has not only been a cultural and religious destination for Buddhists, but it has gradually become a tourist destination. attract a lot of tourists to visit and offer incense. On major festivals of the year, this temple often hosts many unique and unique religious activities, at which time cross-tourists visit the uncle a lot more.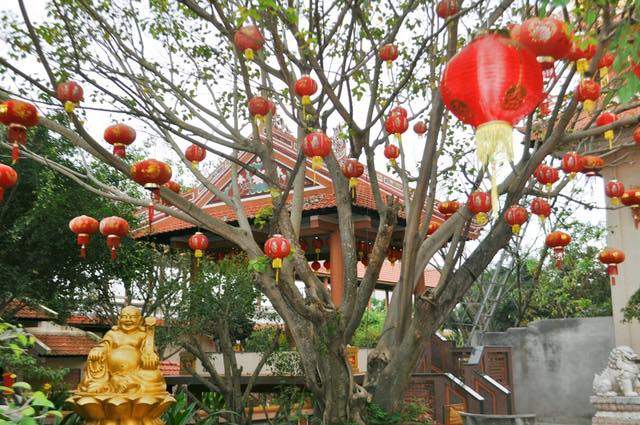 Located not far from the center of Da Nang city, after only a few dozen minutes drive you have reached this temple. As soon as you enter the gate you will easily notice many red lanterns hanging along the aisle. This image reminds many tourists of the famous old town in Hoi An.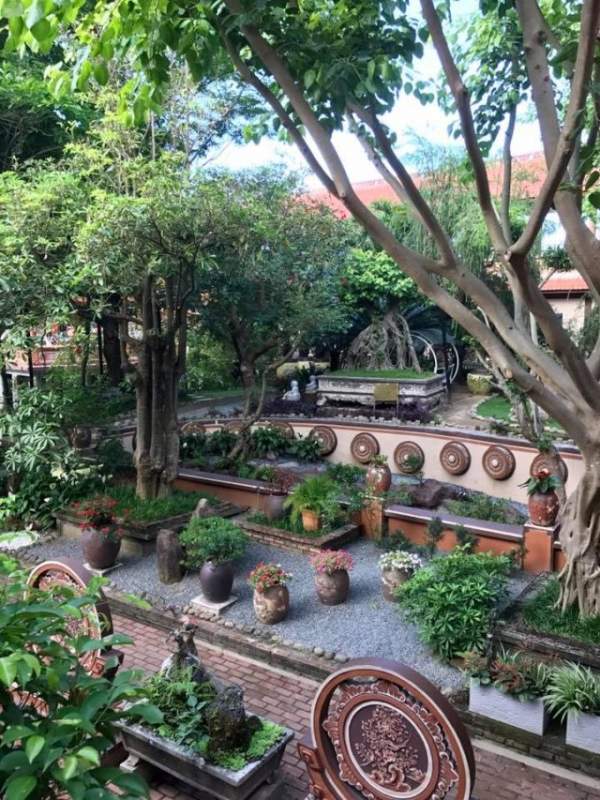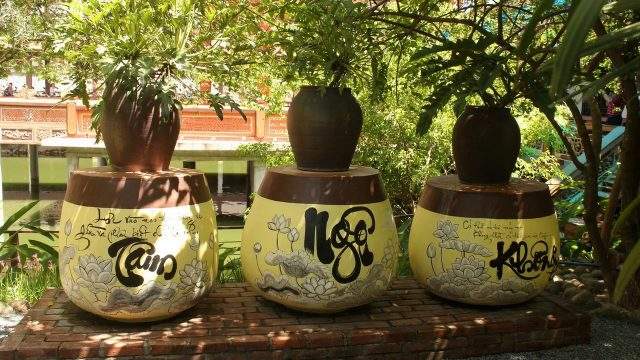 Soon, you will be lost in a completely different world with large, pure space, the majestic and majestic buildings bearing the old architectural features. With its vast area, Nam Son Cam Le Pagoda in Danang is built with many monumental constructions. With the vast Phong Sanh lake, the sound of water murmuring night and day, as watering the hearts of tourists when visiting. Not only that, the garden of the temple is equally impressive. Sometimes you will come across the advice of the Buddha, reminding you to live a righteous path. Not possessing the ancient beauty or the mysterious, fanciful features like the ancient temples but with a unique beauty, with a quiet space, will bring you gentle and relaxing moments in your mind. soul.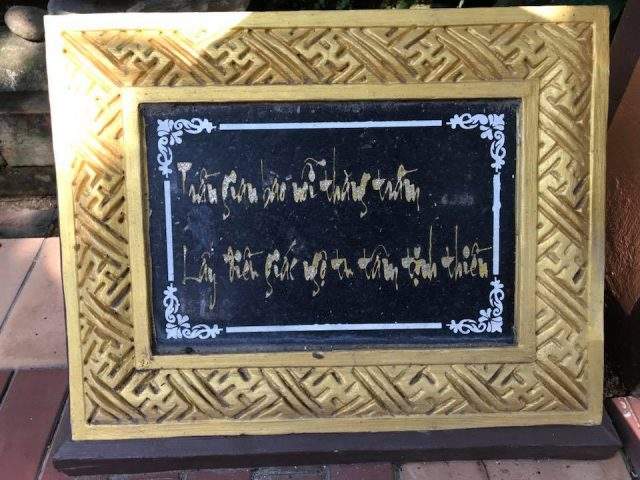 If you are looking for a destination with a quiet, peaceful space to temporarily forget the worries and sorrows of daily life, Nam Son Pagoda will be an option that you should not miss when visiting. Danang.