Dalat has a beautiful name as the "city of flowers", located on Lam Vien plateau with a mild climate. This place is an ideal destination for those who want to experience a world filled with mysterious and dreamlike beauty. Visiting Dalat is not possible just a day or two, instead of staying at a hotel why don't we try to stay at a homestay. You will be able to discover the nature, experience and learn about local customs and culture with the people here. The following article will review you the homestay locations that you should definitely visit when you arrive in this "dream country".
Dalat Hostel is suitable for families
What could be better than traveling with your family? A cozy space, the whole family gathers together, mixed with laughter and play of children. Typically, families will choose a location near the center to facilitate the move to other locations or a quiet space, easily immersed in nature. Another criteria set out is the price that is affordable and affordable. If you have not found the right place for a family trip, immediately refer to some of the following options.
Villa Vy House
59 Mau Tam Street, Ward 4, Da Lat City, Lam Dong, Vietnam
Price from 300,000 VND / night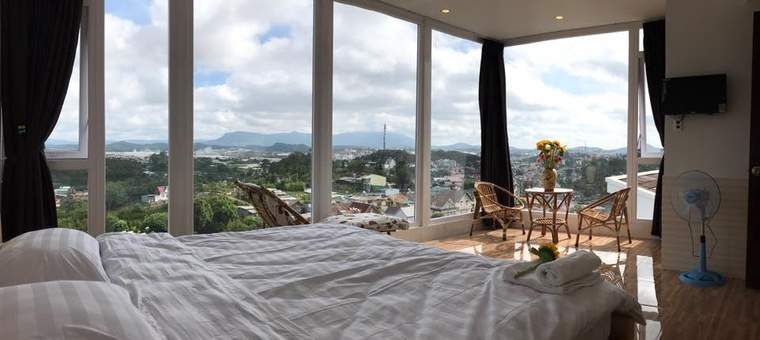 Book nowCare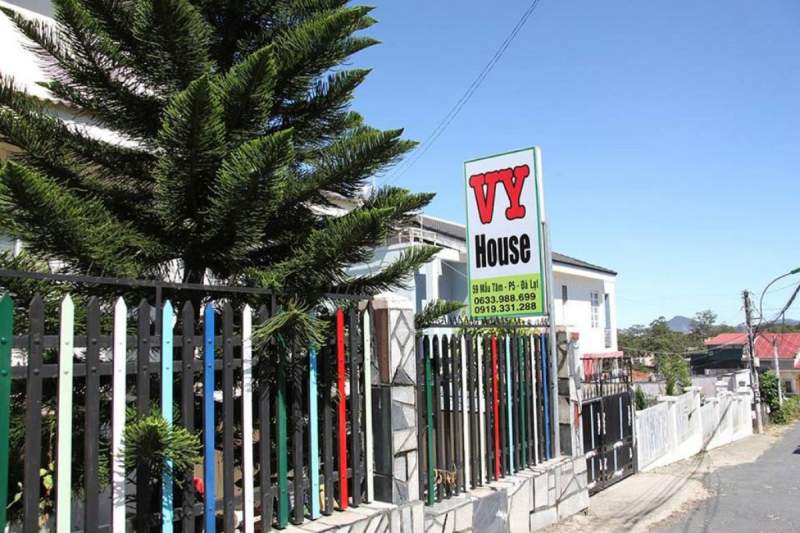 Vy House is located peacefully in Mau Tam street
This homestay is located at 59 Mau Tam Street, Ward 4, Da Lat City. The advantage of location can be mentioned as near the center of Da Lat city, nearly 2km from Dalat market, very close to the flower garden of Van Thanh flower village, Tuyen Lam lake, Fresh Garden … so Villa Vy House responded. meet most travel needs of travelers.
In addition, Vy House Dalat is considered to be one of the best view villas that anyone can visit. Here you can enjoy the green mountains with your family and friends, the sunrise wake every morning or the light of the afternoon sun gently fall on your shoulders in harmony with the fog to create a very beautiful scene. poetic.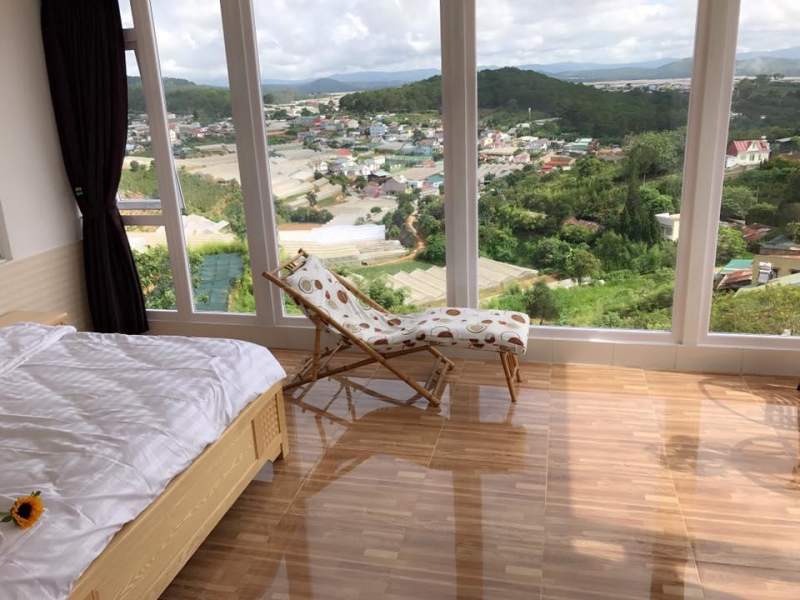 From the bedroom overlooking the panoramic view of Dalat valley thanks to the large glass wall
About the room space here is really cozy, is an appropriate choice if you come here with your family. Spacious bedroom space, overlooking the mountains allows you and your family to enjoy the full beauty of Dalat mountain's nature. A cool 4-bedroom bedroom is suitable for the whole family to get together and share happy emotions in the new land. If you like a room with a bit more "colorful", Vy House is also ready to meet.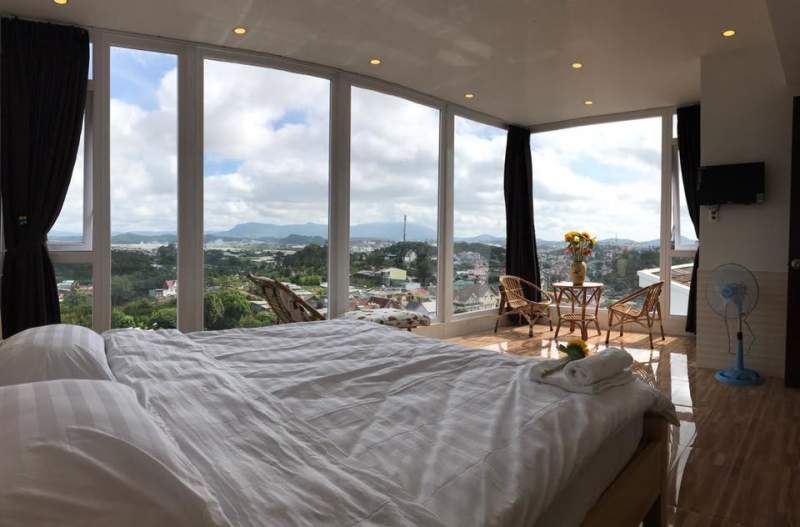 Comfortable rooms are not inferior to modern hotels
Vy House has a terrace designed with unique interesting bird's nest shapes. In front of such a beautiful natural landscape and such a wonderful background, you can quickly record those moments to make a memorable memory of Dalat. You can also sit with your family to watch the scenery, talk, sip a drink and enjoy a very peaceful and gentle Dalat.
Services included at Villa Vy House Dalat:
● Motorbike rental
● Tour by private car (7am – 5pm / day)
Tia Du Homestay
60 Dong Da, Da Lat City, Lam Dong
Price from Contact / night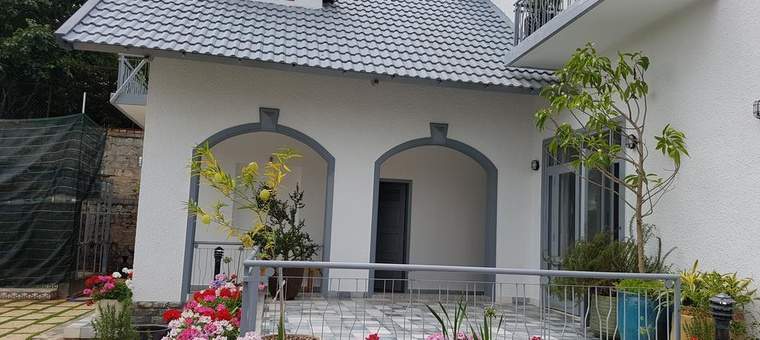 Book nowCare
Another very suitable place for your family's trip to Dalat is Tia Du Homestay. Located at 60 Dong Da, Da Lat, about 2.8 km from Xuan Huong Lake and Yersin Park, about 27 km from the nearest airport is Lien Khuong, you can easily move to floating landmarks. languages such as Bao Dai Palace, Dalat Market, Truc Lam Zen Monastery, Dalat flower garden, Dalanta waterfall, …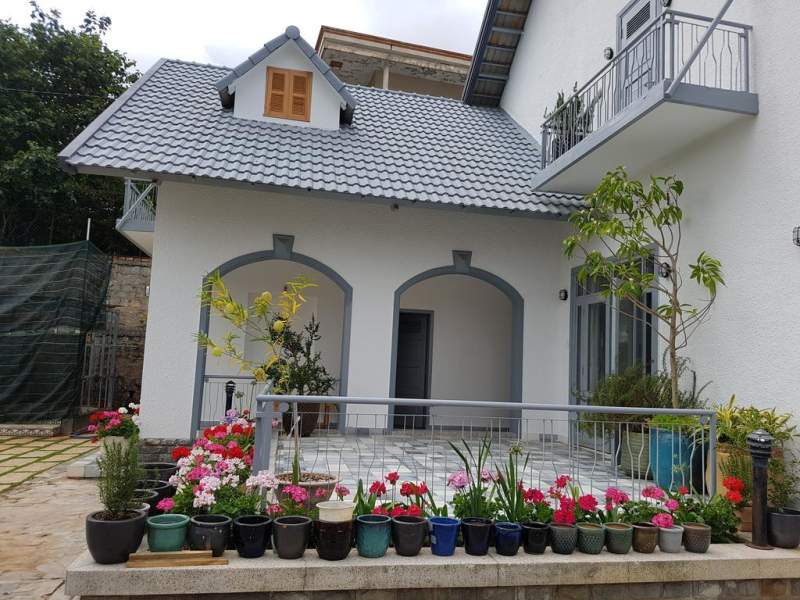 Tia Du Homestay is a lovely house full of green and colorful flowers
Homestay Tia Du Dalat stands out in the accommodation service thanks to its beautiful garden where the whole family relax next to each other. Parents can sit down to sip tea while children play in the garden. Many types of flowers are grown to decorate the house, giving a very real sense of life in the land of flowers.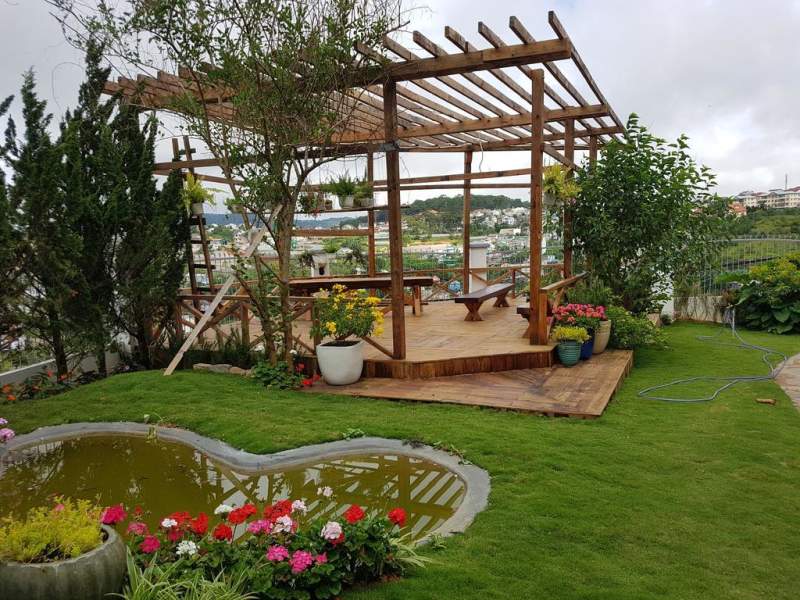 The courtyard is a great space for families to play together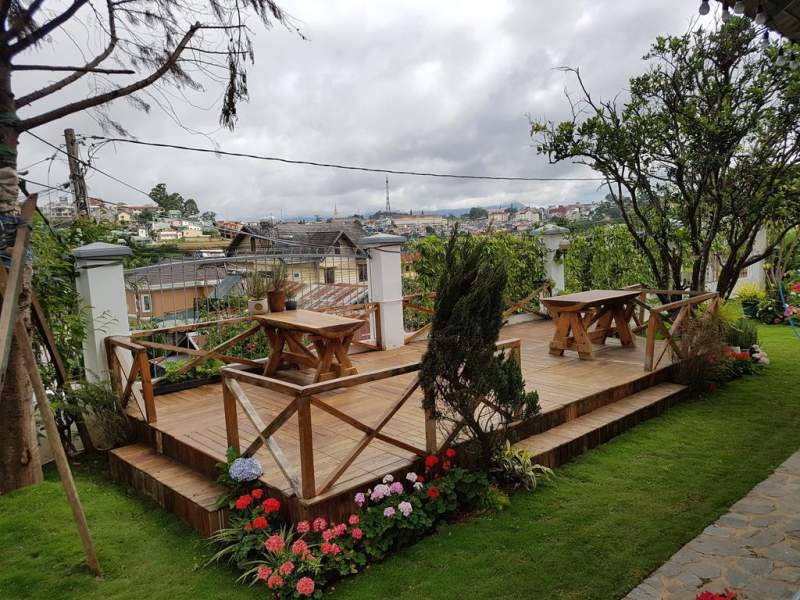 Lots of corners for visitors to mingle with nature
About the guest rooms at Tia Du, the first impression you may have is a neat, simple but still modern and comfortable design. Families can choose the loft-style room or the room with double bed is the perfect option for families with young children. The layout of the space inside Tia Du has just ensured the modern features, bringing a close, cozy and pleasant relaxing space.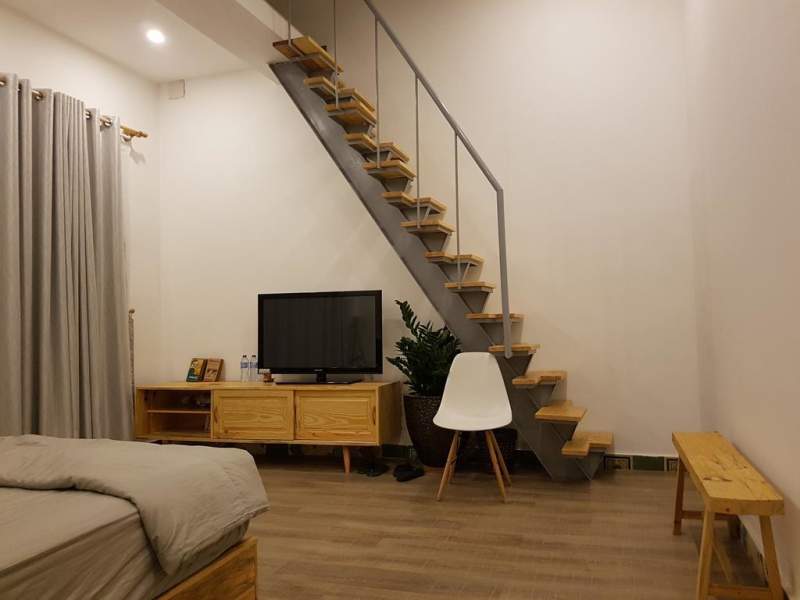 The loft room with full amenities is an appropriate choice for families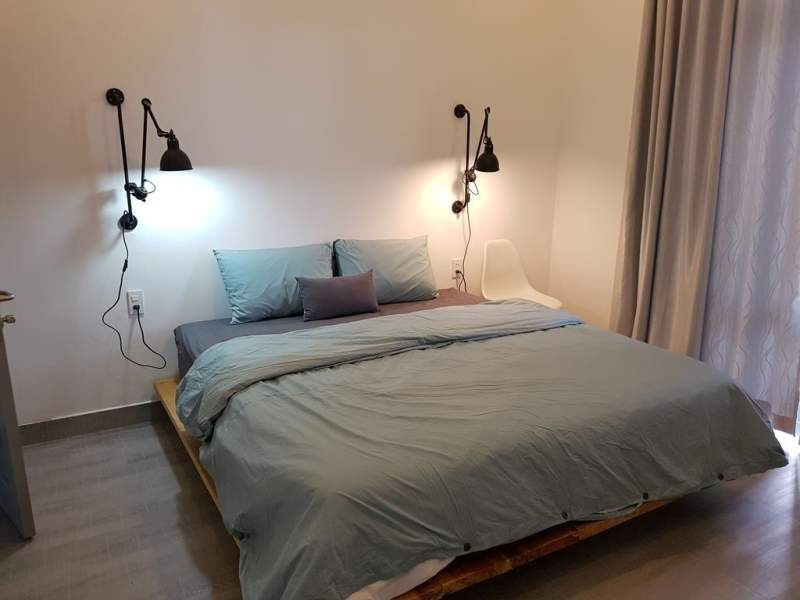 The space is really cozy
From the bedroom, you have a view of the valley, the city as well as the vast green forests. Try waking up early in the morning, breathing the fresh air and watching the movement of nature will bring rare relaxation moments that can be enjoyed in the hustle and bustle of the city.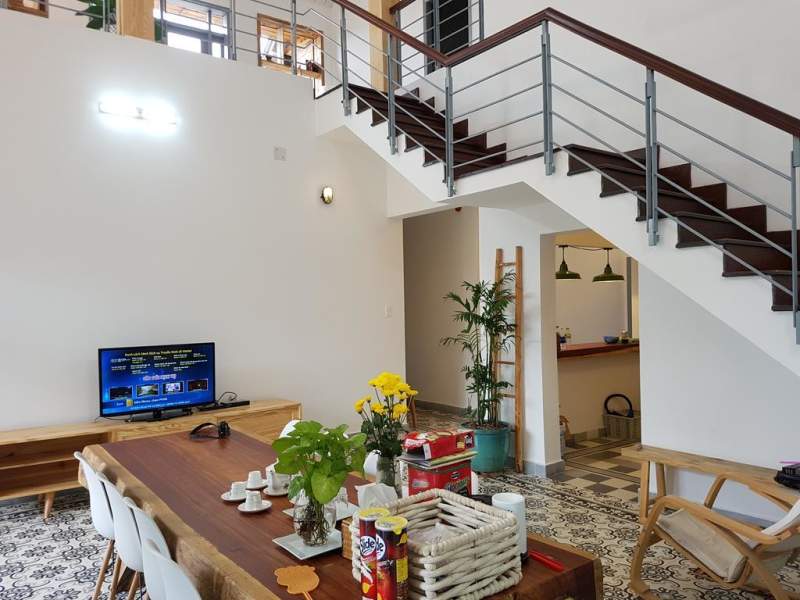 Familiar living room at home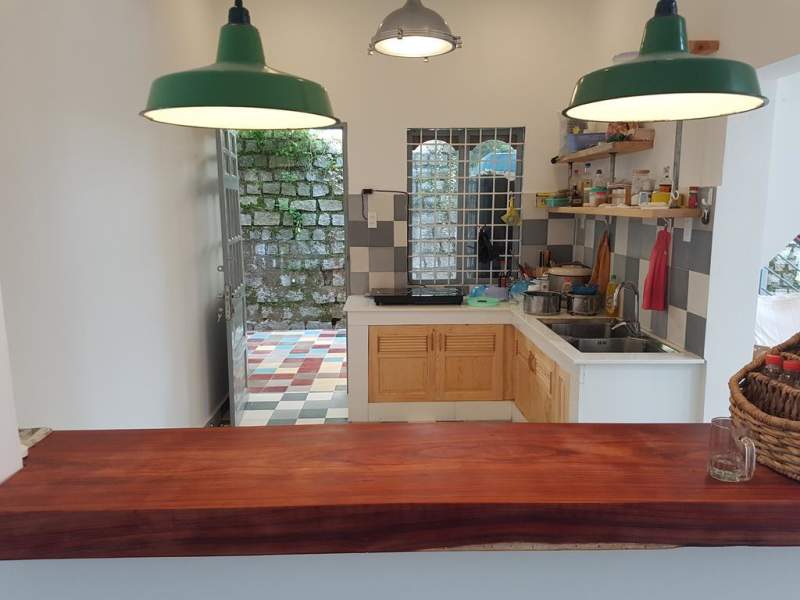 The kitchenette is fully equipped with fish sauce, salt, spices
Inside the house, from the bedroom, the kitchen and dining table are arranged scientifically, like a true home. Fully equipped kitchen with microwave, oven, kettle, fridge and private bathroom with free toiletries are extremely convenient for families with young children. You can prepare your own meals for your family from local specialties, travel but feel natural and familiar like at home.
At Tia Du Homestay, we also offer barbecue service in the garden, under the chilly night fog, the whole family gathers around the embers, the smell of grilled meat in the air will be one of the experiences. Great experience in the days in Dalat.
Lam Vien Homestay
444 (Old number 162) Hai Ba Trung, Da Lat City, Lam Dong
Price from 375,000 VND / night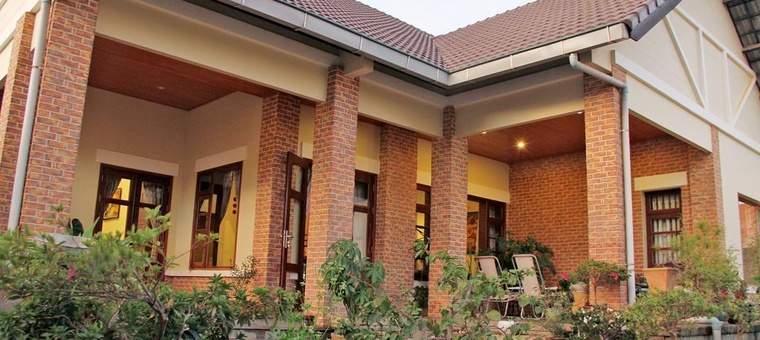 Book nowCare
One more homestay option for families coming to Dalat is Lam Vien homestay, at 444 Hai Ba Trung, Dalat City. It is located 3.3 km from Dalat flower garden, 3.8 km from Lam Vien square and 4 km from Xuan Huong Lake. Guests will conveniently move around with an additional transfer service from Homestay.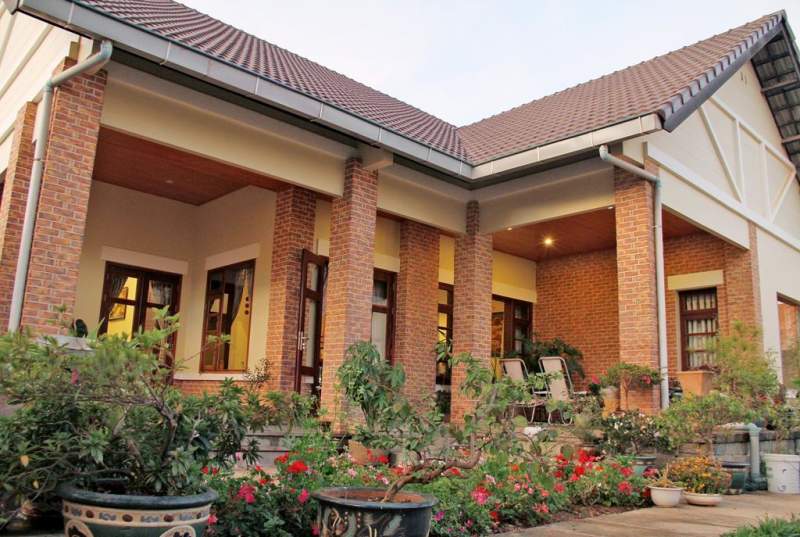 Lam Vien Homestay impresses with red bricks and traditional tiled roofs
Like many other Homestay in Dalat, Lam Vien homestay has a large enough space for your family to mingle with the flowers and nature here. Large, spacious lobby, providing free parking. Here is especially quiet, if you want to relieve stress or find a peaceful space with your family in the middle of a busy life, Lam Vien Homestay is the right suggestion.
Lam Vien homestay is suitable for families because the space is also close to each other's small and beautiful home with fully equipped facilities, from the living room, kitchen to the bedroom.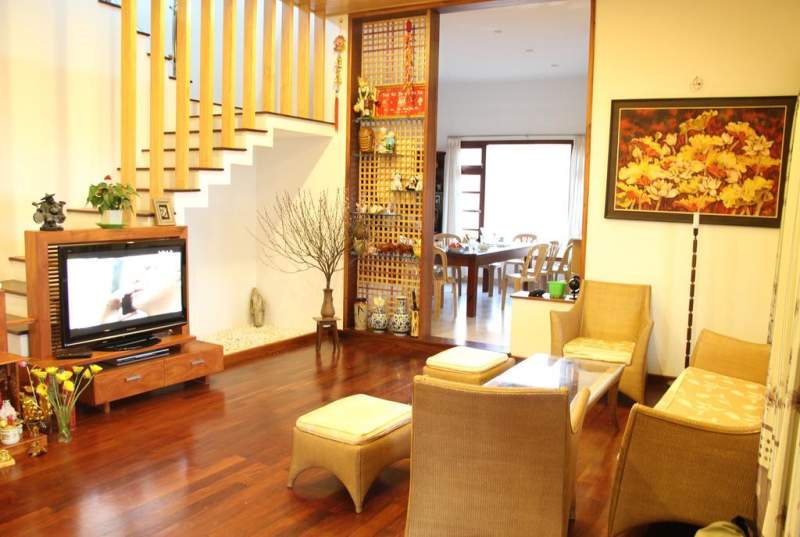 Comfortable living room, modern
The living room is designed with a cheerful and warm yellow color. These small, pretty decorations will make you fall in love with your eyes. Most of the interior is made from wood, bringing elegance and a cozy space, suitable for you and your family to chat and have fun together after the "trip" here and there during the day.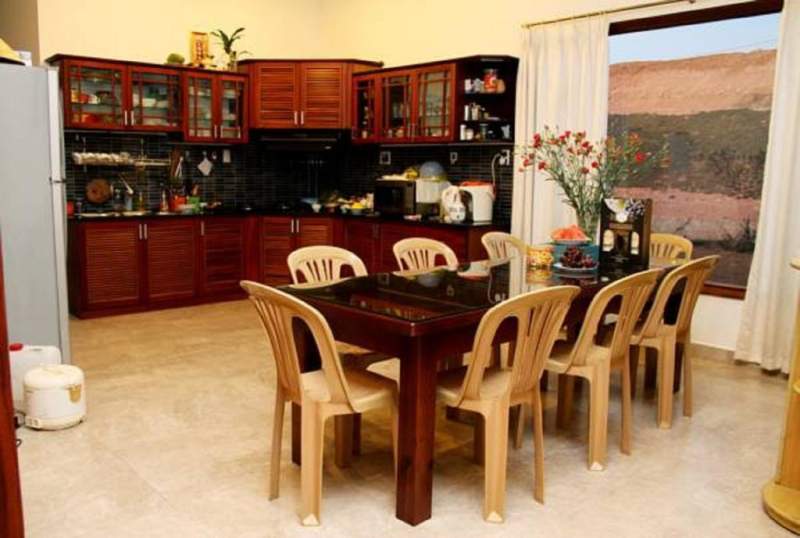 The kitchen is wide open so that the whole family can gather for cozy meals
The kitchen is fully equipped with appliances such as refrigerators, water heaters, rice cookers, induction cookers, etc. You can cook delicious food for your family at any time.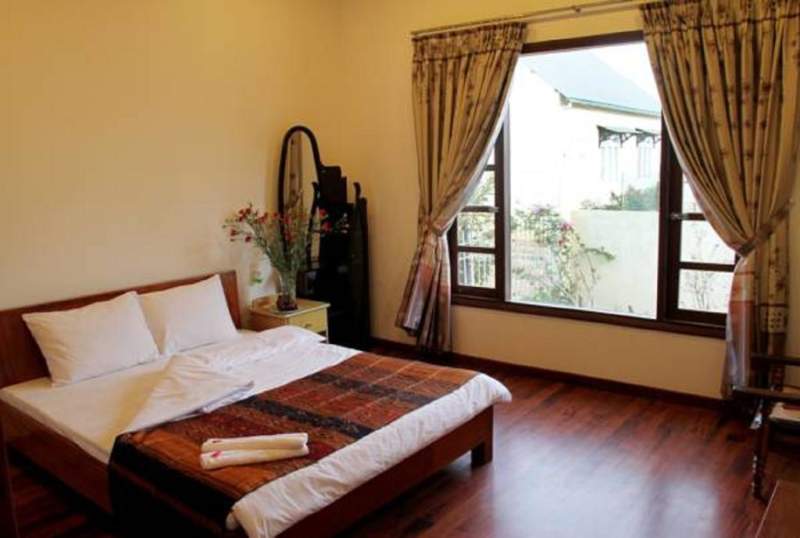 The cozy bedroom thanks to the use of wood and warm tones
Spacious, airy bedroom with garden view. Enjoying the fresh air mixed with faint floral scent, or soaking in relaxing warm water will be great options. In addition, homestay provides free wifi to serve the needs of travelers.
Dalat Hostel is suitable for groups of friends
Your team is planning a trip to Dalat. You want to find a cheap homestay but there are many places to check in and enough space to "chill" your best. Please refer to some homestay Dalat for the following group to add to the list of great places to live offline.
The Wind – The Dalat Old Home
Located at 50 Nguyen An Ninh, Da Lat City, there is a Da Lat not crowded, not noisy, thoughtful and deposited under the warm yellow light on the door frame, which is Nha Gio – The Dalat Old Home.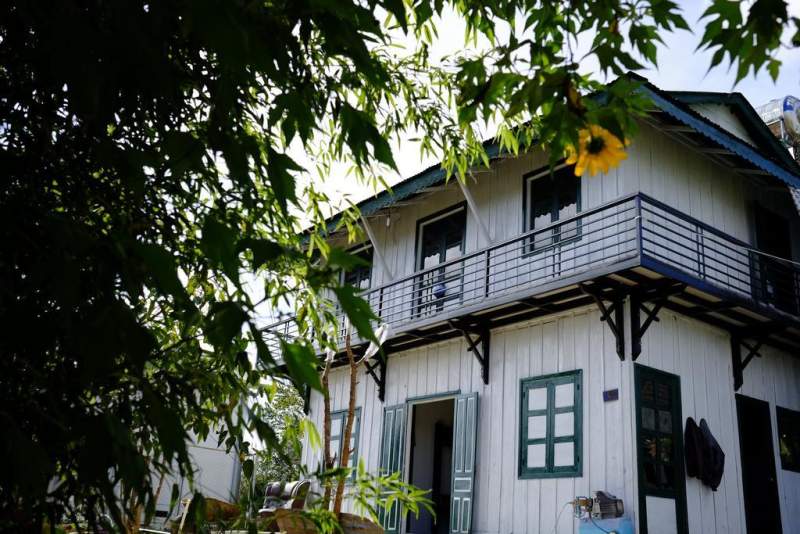 The Wind House is a very interesting homestay for groups of friends when coming to Dalat
Wake up in a new space with "your accomplices", take a bath in the morning sun of the city of thousands of flowers, watch the morning mist gradually disappear, you will love Dalat deeply. The garden space is absolutely spacious, the group can spend relaxing moments here to chat, read books or sip a cup of sweet coffee. More interesting, you can take part in the "one day to be a farmer" challenge, grow your own cabbage and enjoy the delicious vegetables harvested for dinner.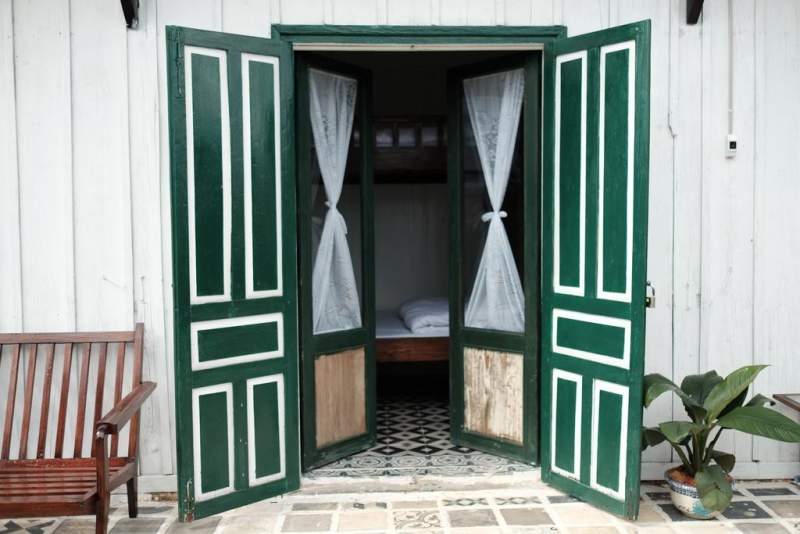 Spacious, spacious and imprinted with nostalgia
The rooms at Nha Gio – The Dalat Homestay, you will feel back to the years of the 20th century, with a vintage-style décor, helping you find the nostalgic feeling of the old days. Each decorative item is meticulously selected, bearing the mark of time. However, this place is still fully equipped, giving you the best experience.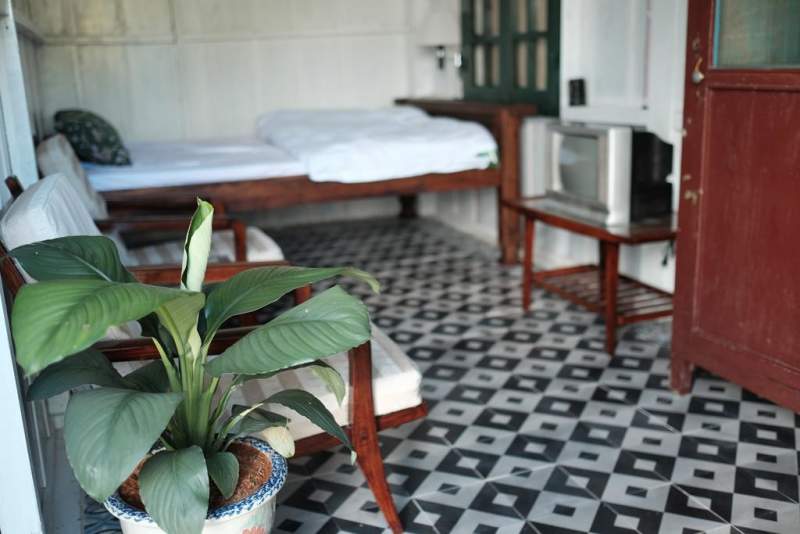 The decoration of the room and the whole space in Nha Gio is in nostalgic Vintage style
Youth is wonderful when we go together. The space here allows you to take pictures of "so deep" or "extreme chill" always decent. Let's save each other good memories so that when you are away from the Windy House, or after how long, you still remember each other, about the best moments of your life called the youth was marked in the dreamy Dalat. .
The Kupid Hill Homestay
The Kupid Hill Homestay
Dang Thai Than, pine needles villa area, Da Lat City, Lam Dong
Price from 150,000 VND / night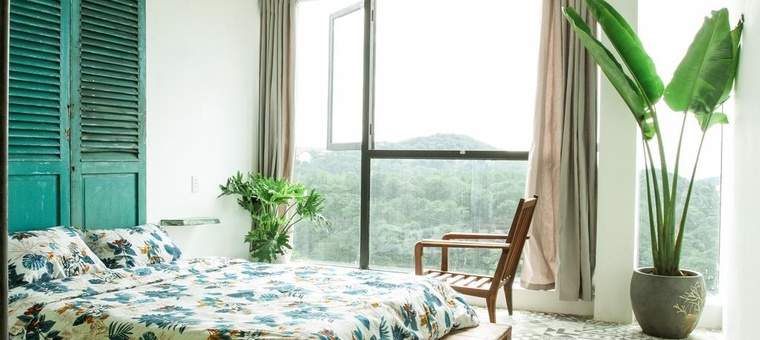 Book nowCare
The Kupid Hill Homestay is located right in the city of Dalat, 2.1km from Xuan Huong Lake, about 2.1km from Yersin Park, close to Lam Vien square, Truc Lam Zen monastery or Dalat flower garden. The location is very convenient for groups you can check in every corner of this "no traffic" city.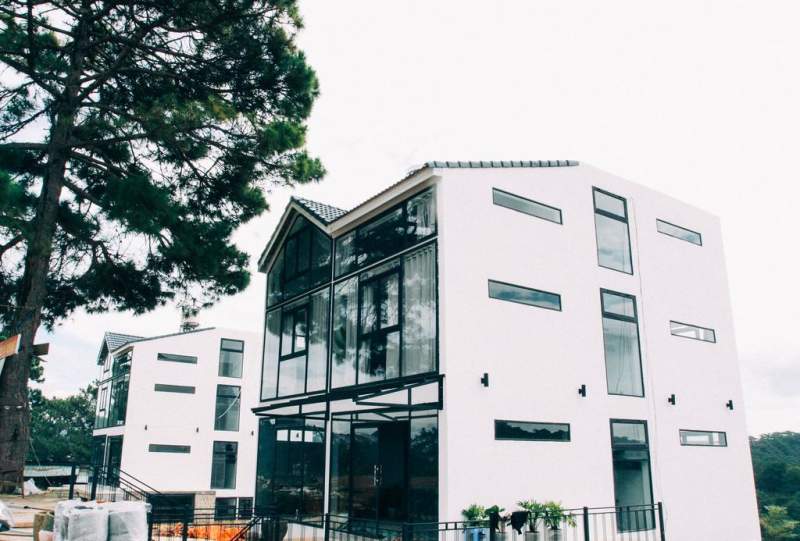 The Kupid Hill Homestay is located in the middle of the vast pine forest, which is an ideal destination to chill with friends
The Kupid Hill is surrounded by lush green grass and thousands of pine trees whisper in the wind. The atmosphere here is extremely fresh mixed with gentle wholesome, an unmistakable weather of Dalat
The rooms at The Kupid Hill are designed from a cheerful, youthful inspiration for dynamic young people who like to stand out. Choosing any angle in this room, you will also produce "pictures" for life.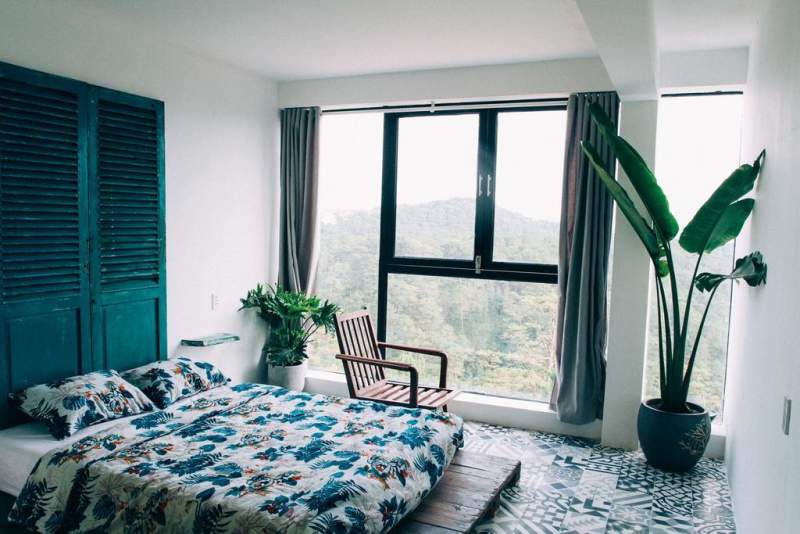 Each room has a beautiful view to the green pine forest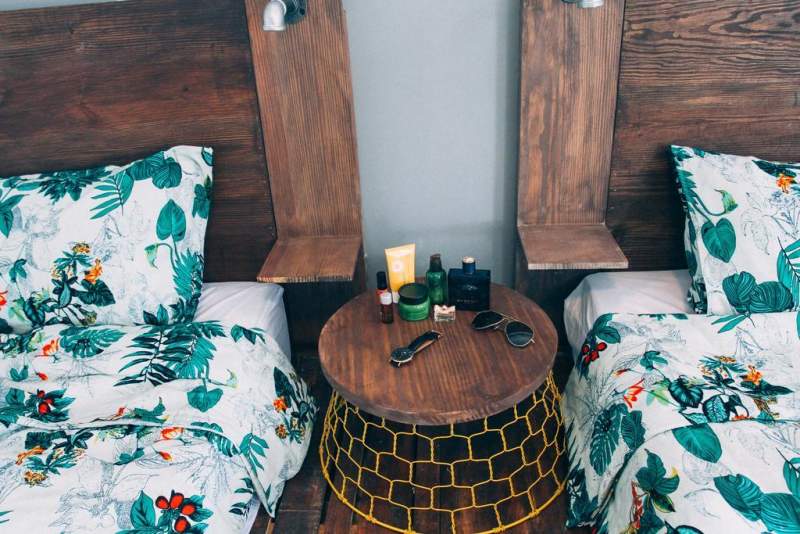 The bedroom is covered with wool colors of youth
Sleeping with a group of close friends is a good choice when we're traveling together. Connect with your bedroom with a double bed or organize a sleep party. Spacious and airy space with cool view overlooking nature. The room is equipped with air conditioning as well as necessary personal items, extremely convenient and comfortable. Bathroom design here is quite interesting, you will experience the feeling of delight in struggling in the extremely wooden "quality" bathtub. From the glass window, you can take a shower and relax by admiring the surrounding scenery.
MOREdalat – Homestay
71b Thu Khoa Huan, Ward 1, Tp. Da Lat, Lam Dong, Vietnam
Price from 411,764 VND / night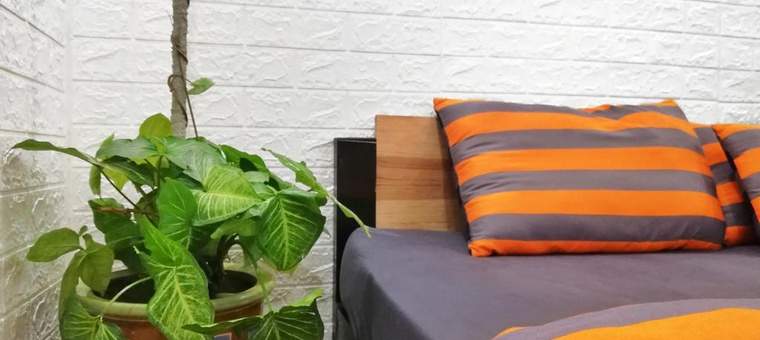 Book nowCare
More Dalat is one of the cheap homestays and great location in the system of cheap accommodation in Dalat. This is an ideal choice when you are traveling in groups and intend to stop in Da Lat. Just an 8-minute walk from Dalat Market, the group can easily enjoy the aromatic scrambled egg rice paper and the famous glass of hot soya milk of Dalat.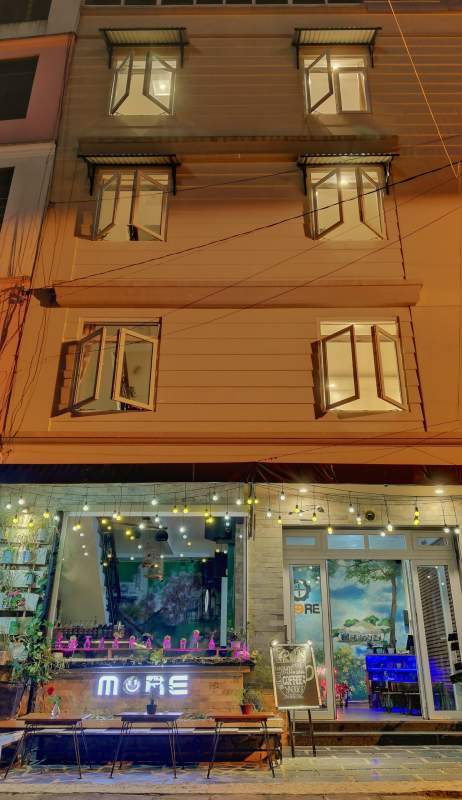 More Homestay is conveniently located for visitors to move to the famous attractions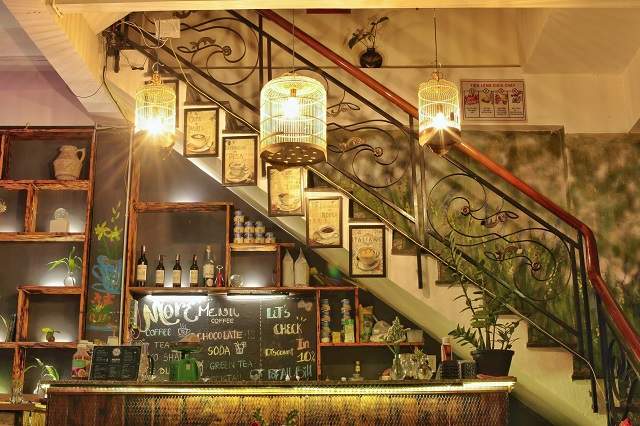 The ground floor is a beautiful little cafe, very suitable for groups of friends to drink and chat
More's ground floor is a small, lovely cafe, and cheap drinks. If you are a fan of milk tea, you will fall in love immediately with this super delicious milk tea cup. One more thing is that with a lovely background like this without "live virtual", it's a waste, isn't it.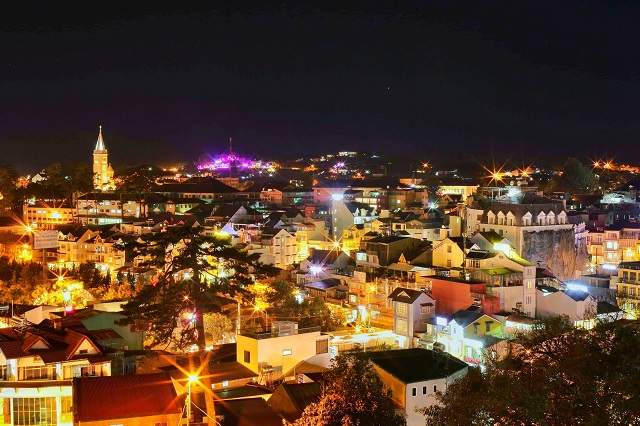 From the guest room, visitors can admire the panoramic view of extremely beautiful Dalat
Looking down from the terrace is a panoramic view of the misty city, but the characteristic coldness will remind you that you have actually arrived. Spacious and spacious terrace space, where friends can organize a barbecue with a capacity of up to 20 people. Seeing Dalat, gathering with friends and relatives, has space to chill, believing this will be a great choice for many young people.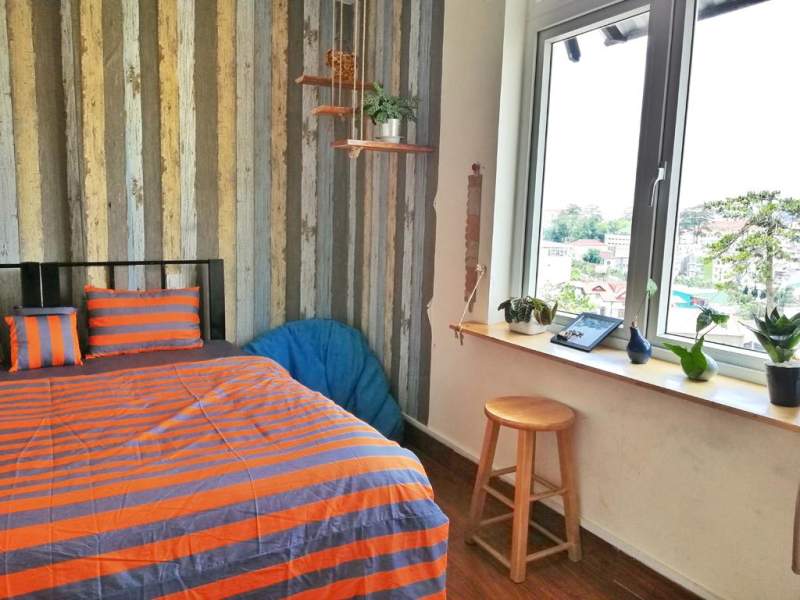 The bedroom is simple and comfortable design with youthful colors
The group you can choose single room or double room, the rooms are quite spacious, cool and especially the youthful and fun colors. Each room is fully equipped with the necessary amenities, bringing the most comfortable and comfortable feeling for visitors. Large windows from the guest rooms allow you to enjoy the peaceful view of Dalat.
Services at More Dalat Homestay:
● Motorbike rental
● 4 seats car, 7 – 45 seats to visit Da Lat
Dalat Hostel for couples
Dalat is known as the paradise point for couples to love each other. Walking in the pine forest or bathing in the immense field of flowers, exchanging passionate kisses in the valley of love is something everyone wants to do with their other half. Here are the homestay for couples that you should know when coming to Dalat.
Dalat Green Hostel
51 Thong Thien Hoc, Ward 2, Da Lat City, Lam Dong
Price from 200,000 VND / night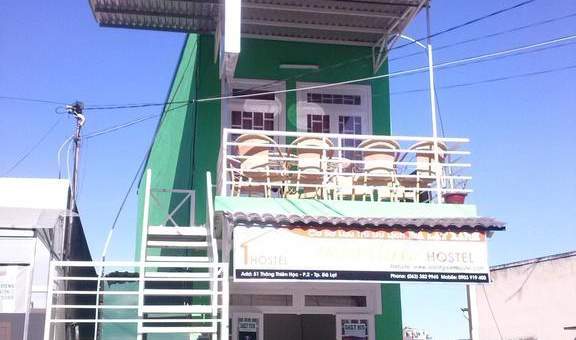 Book nowCare
Owning a prime location, Dalat Garden is located only 600 meters from Dalat flower garden, 1.3 m from Tau Thien Vuong Co Sat and 2 km from Dalat market. This is a house full of memories of a middle-aged couple living in Da Lat for more than 20 years. The house is kept as a testament to their love.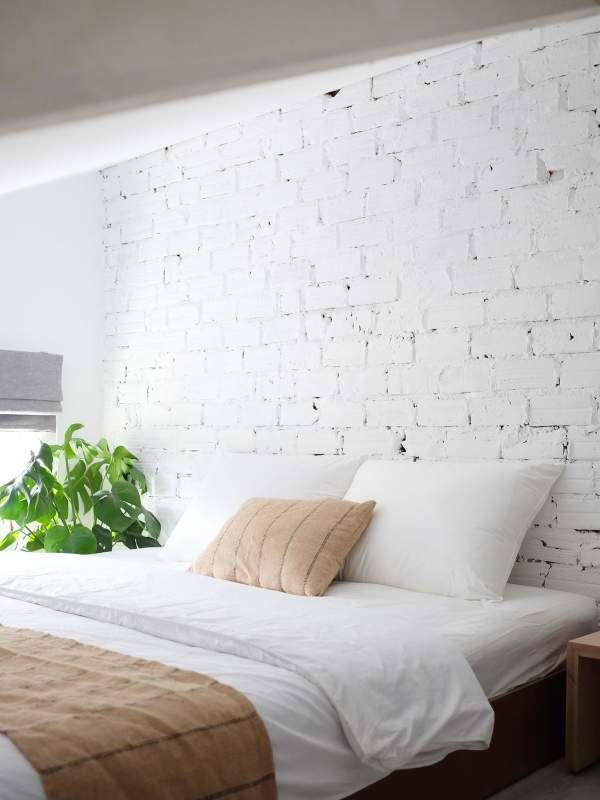 Room with pure white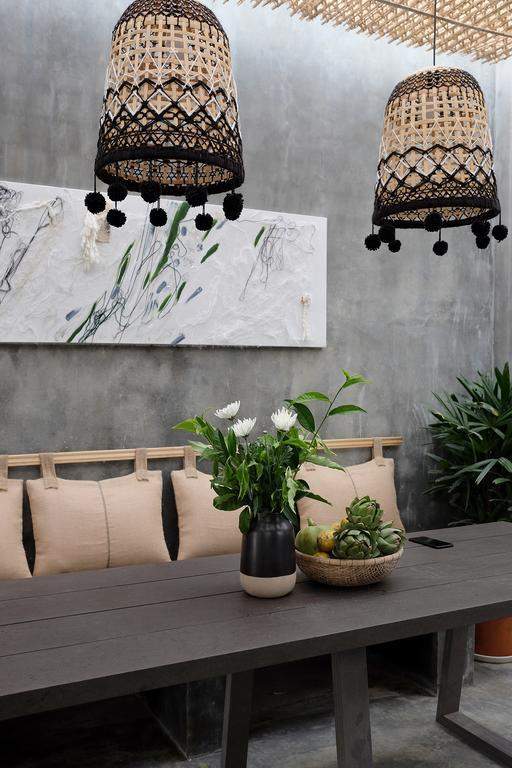 Relaxing space inside Dalat Garden Hostel
The whole house immersed in tranquility is an ideal choice for couples to visit. Spacious and airy living room with leading white and minimalist style brings a pleasant feeling for visitors. Clean and airy is a plus for this homestay. Thanks to the white and dotted blue somewhere of the pot, the vase creates a pure space, which is well worth a stay for young couples.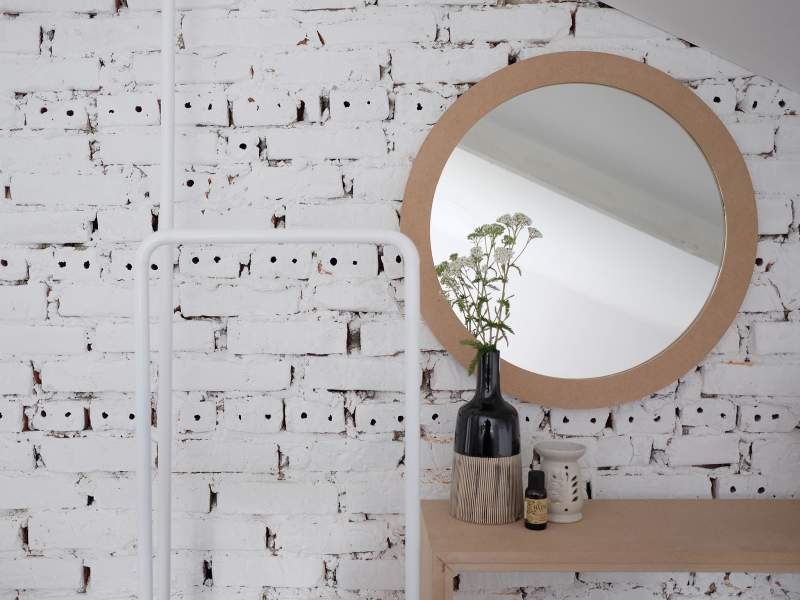 The decoration is extremely impressive and attractive
Besides, visitors can freely cook because it is equipped with a modern kitchen system, facilities.
Cub homestay
27S Le Hong Phong, Ward 4, Tp. Da Lat, Lam Dong, Vietnam
Price from 400,000 VND / night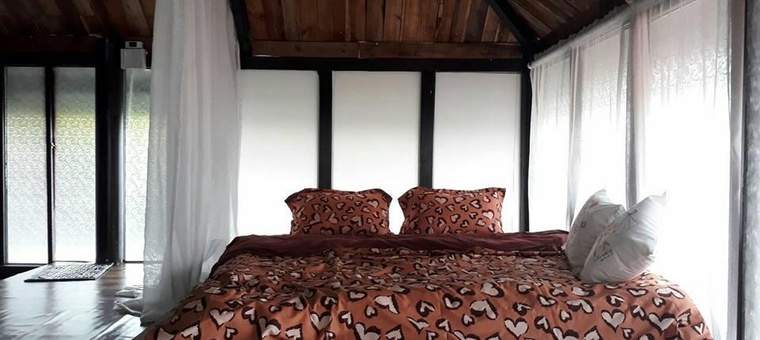 Book nowCare
Cub Homestay is located at 27 Le Hong Phong, Da Lat city. This location is only 2km from the market and you can walk around interesting places such as Ho Xuan Huong, Lam Vien square …
The first impression when coming to Cub Homestay will be fresh and fresh air with lots of trees. The front courtyard is ideal for dinners with people you love to talk romantic, watching the moon. Wooden houses with unique designs inspired by the huts set up on a picnic will be an interesting place for couples to have a new experience in a new land.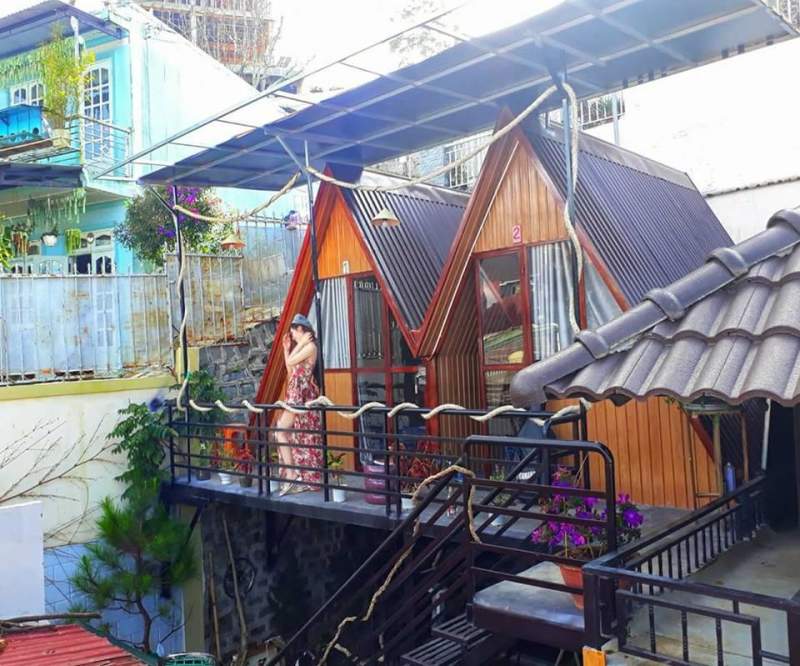 The triangular house is a special feature of this homestay for couples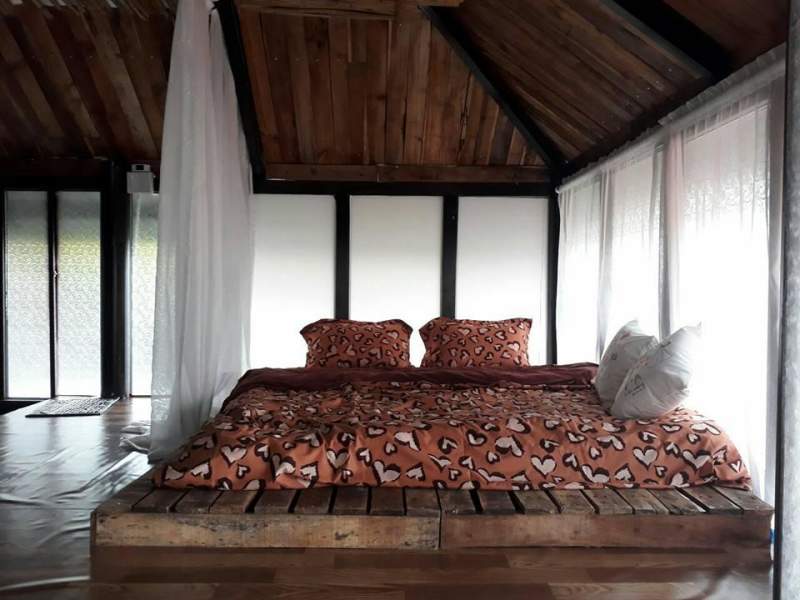 Romantic rooms for travel to Dalat
Rooms are designed simply, full facilities necessary for visitors. Each room has cool windows with beautiful views of Dalat city.
Hai Saudi Homestay
Trai Mat roundabout, Ward 11, 77 Nam Ho, Da Lat, Lam Dong, Vietnam
Price from 1,451,000 VND / night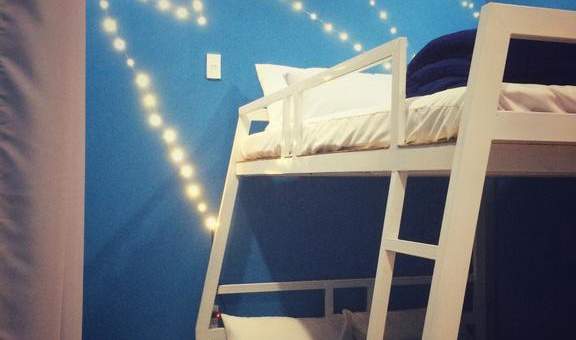 Book nowCare
This homestay is located at Trai Mat roundabout, 77 Nam Ho, Da Lat city. The extremely ideal place to admire the dreamy scenery of Dalat. If you want to enjoy Dalat under the sunset, watch the stillness when the night falls and the remote street starts to light up, nowhere is more beautiful than Hai Saudi Homestay.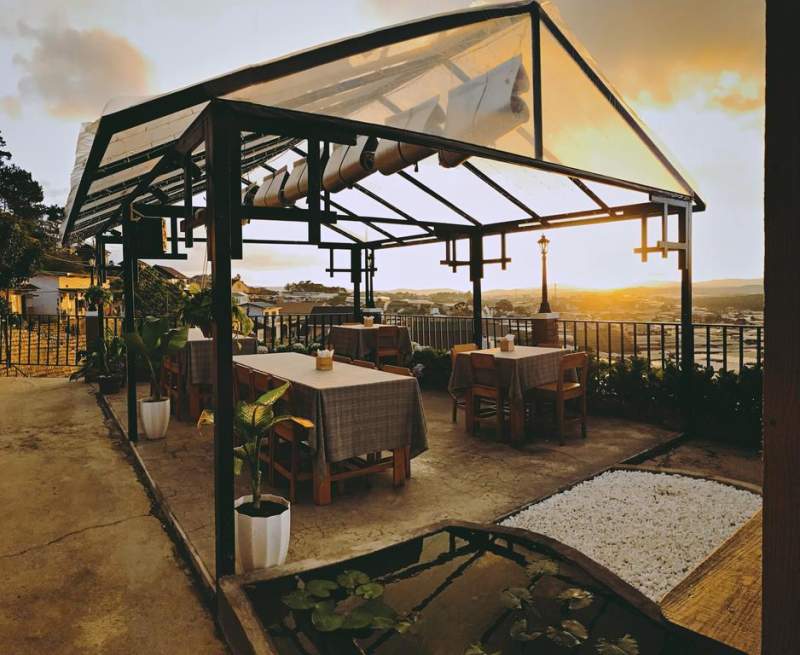 Hai Saudi Homestay has a romantic dating space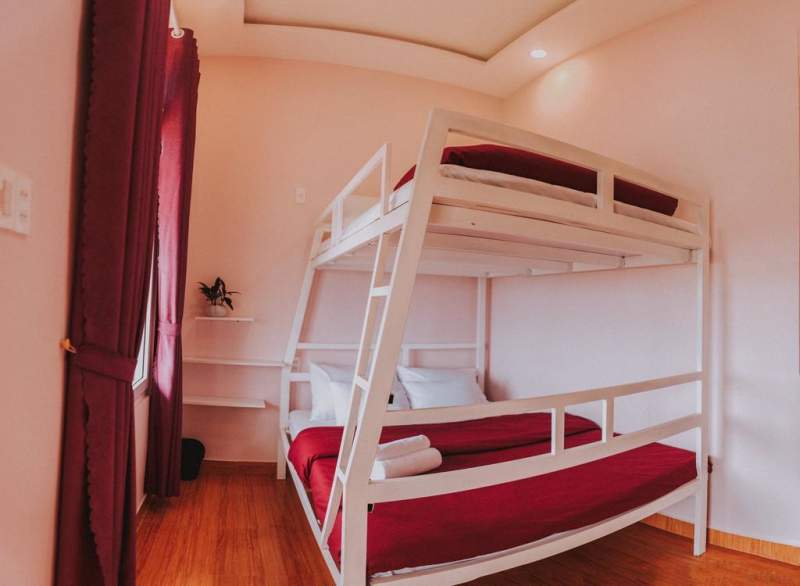 Rooms are not spacious but cozy
Hai Saudi Homestay is a accommodation system including a restaurant, bar and garden, so you can literally "chill on the hill" when you arrive here.
It is convenient for couples to choose to stay here, because Hai Saudi has a very romantic cafe space so that you can both enjoy the greasy capuchino and immerse yourself in the breathtaking scenery of the landscape. At night, the garden is extremely sweetly decorated with shimmering lights as well as a broad view of the valley with the purpose of bringing a romantic dating space for couples. The drinks here are plentiful, yet affordable, right "delicious but cheap" standard.
About the rooms here, the space is not too spacious but extremely cozy and bright colors. View room straight to the mountains with green trees. Imagine the sweet mornings waking up to your lover and breathing fresh air and charming scenery are enough to convince you?
Homestay is a popular alternative to hotels because of its low price, friendly space, intimacy and visitors really immersed in the lives of the locals. This type of accommodation is popular and there are many places offering this accommodation, but choosing the right place is not easy. Hopefully the suggestions about Dalat homestay suitable for each of the above needs have helped you get a satisfactory destination for your trip with your family, friends or loved ones. Choosing to book via Vntrip with simple and quick operations will help you own the best room with the best price.