If you like to enjoy nature with blue sea, white sand, yellow sunshine, traveling to Nha Trang in July is the perfect choice. Recognized as one of the most beautiful bays in the world with a city surrounded by a smooth coastline, Nha Trang has a special appeal to both domestic and foreign tourists. To explore all the beauty of Nha Trang in this July, let's find out through the article below.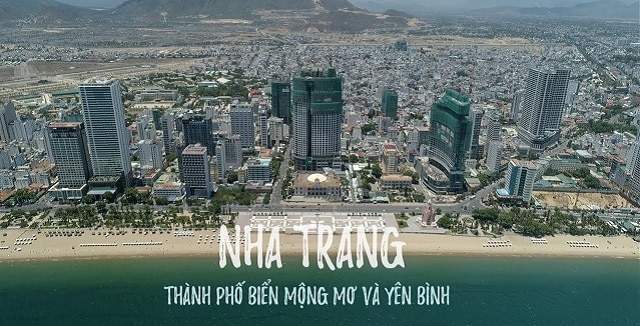 The coastal city of Nha Trang
Overview of Nha Trang tourism city
As a highly developed marine tourism city in Khanh Hoa province. Nha Trang has extremely favorable geographical location including roads, air, rail and waterways. This land is blessed by nature for a mild climate along with unique long beaches.
There are 4 large bays surrounding it: Van Phong Bay, Nha Phu Bay, Nha Trang Bay and Cam Ranh Bay. So the sea here is always soft and when it comes to sea tourism, everyone will immediately think of Nha Trang city because there are many beautiful beaches and islands. These include Cam Ranh Beach, Diep Son Island, Nha Trang Beach, Tam Island …
Not only tourist destinations, Nha Trang is also famous for historical and cultural relics such as Cham architectural complex, stone church, Long Son Tu …
In addition, specialties in Nha Trang also make visitors remember forever. Cuisine blending with the taste of the sea such as jellyfish noodles, fish cake soup, grilled fish, bird nests … are all very rewarding dishes to enjoy when you come here.
Should travel to Nha Trang at any time?
The climate in Nha Trang is generally very mild, divided into 2 distinct seasons, the dry and the rainy. However, the short rainy season lasts about 4 months starting from September to the end of December. The rest is dry season climate.
You can travel to Nha Trang at any time of the year, but the most convenient time is still the dry season from January to August.
Therefore, if you are planning to travel to Nha Trang in July, this is a very reasonable time. Although Nha Trang's weather in July has hot weather, because of the influence of ocean climate, it tends to be more comfortable than other provinces. And during this summer, in Nha Trang welcomes a huge number of tourists, you will no longer enjoy the joyful atmosphere of this coastal city.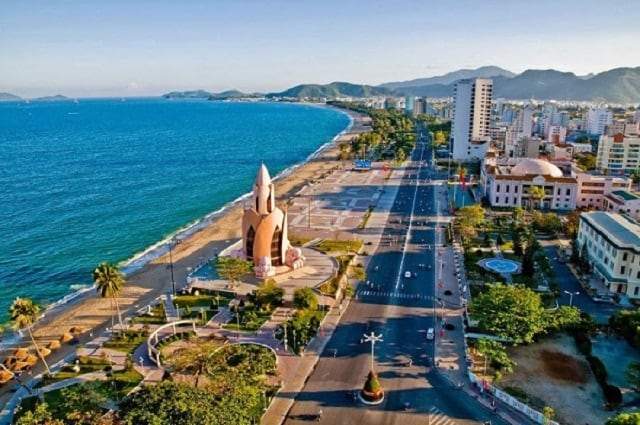 Weather in Nha Trang in July is extremely convenient for travel
How to move to Nha Trang?
Not only is favored about the natural beauty of Nha Trang but also has extremely favorable geographical position. Located between 2 big cities of Ho Chi Minh City and Da Nang about 400km. Transportation here is very developed to facilitate the development of tourism potentials. You can move to Nha Trang in many ways such as:
Traveling by plane
Traveling by plane is the most convenient form of travel for you who are far away planning to travel to Nha Trang in July. The aviation here is very developed with many direct flights from different provinces. .
With the number of flights being exploited a lot and the price of the plane to Nha Trang is also very reasonable. In addition, big airlines like VietnamAirlines, Vietjet, … always have many good promotions, you can take advantage of early booking tickets to hunt cheap tickets to save a significant cost. You can find flight tickets right here.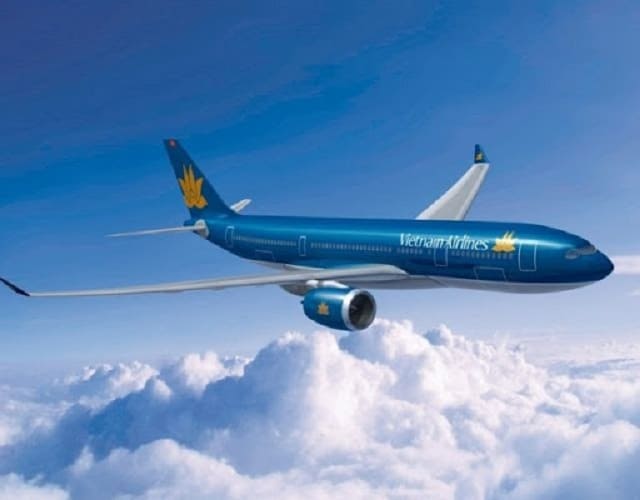 Aircraft are the most convenient means of transportation for those who want to travel far from Nha Trang
Traveling by coach
Like airplanes, there are many garages from provinces to Nha Trang, especially Ho Chi Minh City. For other provinces, you can consult the reputable car companies to choose schedules and cheap fares to Nha Trang in July.
Travel by train
This is also an option worth considering if you are planning to travel to Nha Trang in July. The North – South railway route runs smoothly for you in all provinces and cities nationwide.
To book train tickets, go to the website of Vietnam Railway Corporation, then select the appropriate time and class of seats. There are many types of tickets such as air-conditioned soft seat train tickets, air-conditioned beds … Fares range from 250,000 – 400,000 VND / one way you can choose according to your liking and your friends and relatives.
Homestay, cheap hotel in Nha Trang
As a constantly developing tourist city, the types of hotels, homestays and high-end resorts are increasingly diverse with different prices for all customer segments.
However, if you travel to Nha Trang in July, visitors will get more crowded at the moment than in the other months so it is easy for hotels to get out of the room. So, just like hunting for cheap tickets, you should also book a room in advance to make sure you get a good price and keep a good room. Normally hotels in Nha Trang will cost from 300k / night for 3-star and 4-star hotels. Some hotels are quite well reviewed such as Crown Hotel Nha Trang, Queen Ann Hotel Nha Trang, Smile Hotel Nha Trang, …
You can also choose Nha Trang travel combos in July to get all-inclusive service from moving, staying as well as advice on destination, dining experience, shopping, … Only helps you save time, costs but also very suitable for those who are new to Nha Trang for the first time. In addition, the advantage of using this combo you will not have to worry about anything just carrying a suitcase to go. To ensure a safe and happy journey, you should choose reputable companies to have the best experience.
Currently, Vntrip is implementing a travel package of the same price in July at a cost of only 1799K for a 3-day-2-night trip to Nha Trang and 1999K for a very attractive 4-day-3-night Nha Trang travel combo.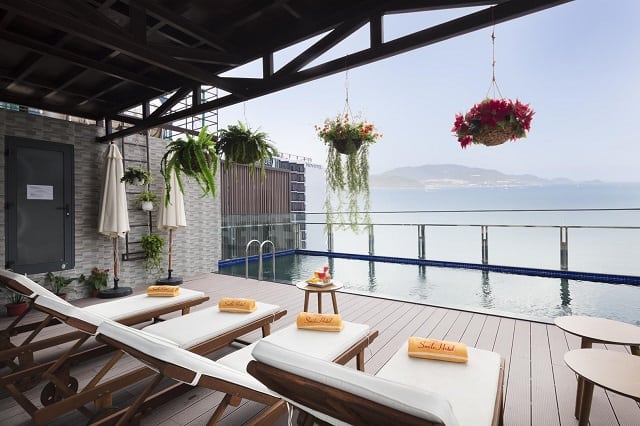 Choosing a good hotel in Nha Trang makes your trip more perfect
Places not to be missed when visiting Nha Trang in July
Your visit to Nha Trang in July will be missed if you miss the following famous places. Let's explore to not waste the beautiful landscapes in Nha Trang
1. Vinpearl Land Nha Trang
Vinpearl Land is a world-class entertainment paradise. Located on the shore of one of the most beautiful bays in the world, this place is recognized by the Vietnam Tourism Association as the most attractive entertainment area in Vietnam.
Vinpearl Land with the longest cable car in the world and many thrilling games to challenge the adventure, Vinpearl Land is the place you should visit first when coming to Nha Trang.
Besides, it also owns a unique water park on the coast. With the hot and humid weather in Nha Trang in July, you can immerse yourself in water slides such as Vinpearl Land Nha Trang. Where you are immersed in different slides like Kamikaze, Boomerang and enjoy the cool, interesting feeling, this is too great, right?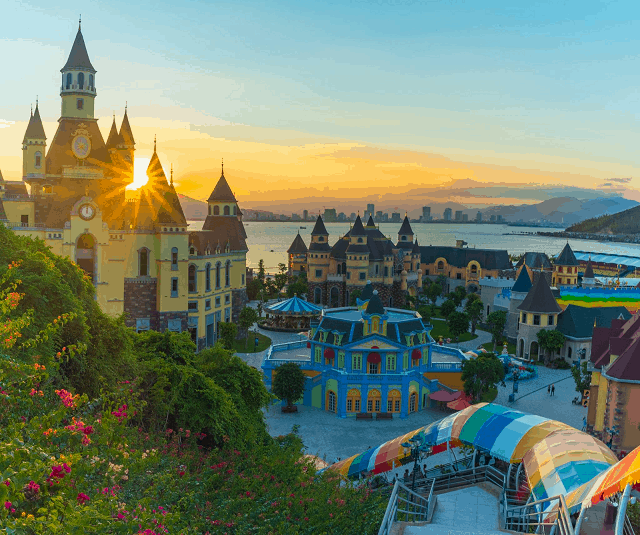 Vinpearl Land Nha Trang interesting places you cannot miss
2. Institute of Oceanography
The Oceanographic Institute of Nha Trang is home to the largest number of marine creatures in our country. With over 4,000 marine creatures living. Up to now, the Institute has nearly 80 years of operation and is divided into zones: Living areas, artificial reefs and specimen display areas. If you are interested in exploring the ocean, please visit the marine life, the Institute of Oceanography is a very interesting and rewarding place.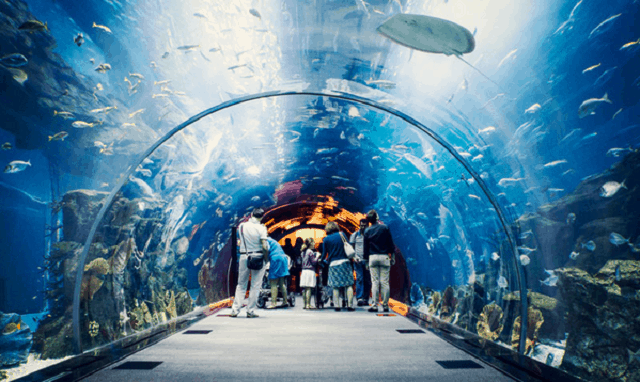 Nha Trang Oceanography Institute
3. Dam market
This market was built on a piece of land that was formerly a large lagoon. Therefore, the name Dam market also comes from this cause. The market is a commercial center of the people here selling a lot of specialty products for tourists. During your trip to Nha Trang in July, do not forget to visit this market to discover and buy gifts for relatives.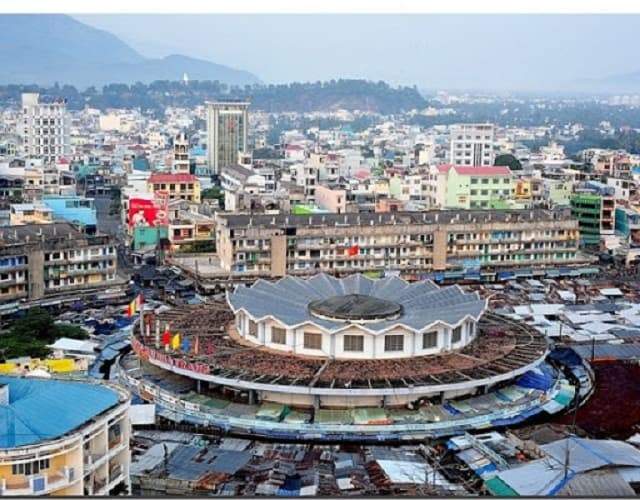 Dam Market in Nha Trang
4. Ponagar Tower
This is a historical and cultural site that you should not miss. This is the largest architectural complex of Champa in Central Vietnam, built from the Hindu period in the 7th century to the 13th century. Her tower is located on a hilltop with an altitude of more than 50m above sea level. The center of Nha Trang city about 3km.
When you come here, you will witness the unique architecture and cultural space bold Cham Pa identity. This can be a place to supplement your knowledge and interesting discovery experiences on your journey.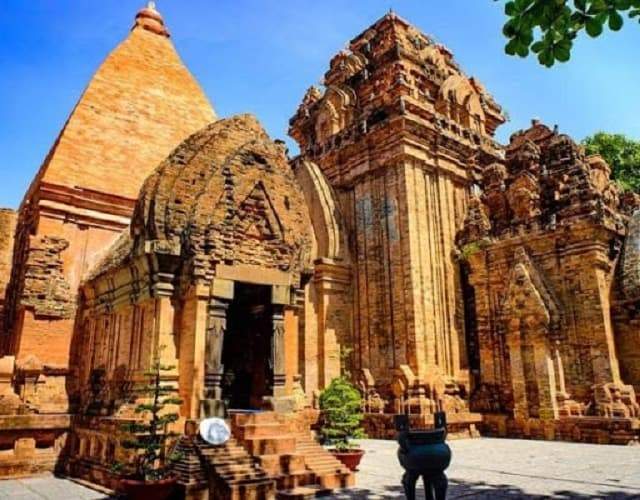 Ponagar Tower – The architectural complex of Cham Pa
5. Nha Trang Bay
Summer is the season of sea tourism, especially Nha Trang in July with sunny weather, little rain so the sea water is usually very clear. Nha Trang Bay is formed by the Cai River, about 500km wide, light and airy waves with a crescent-shaped beach and smooth white sand. Here you can experience interesting activities on the sea such as parachuting, snorkeling and watching coral. You will immerse yourself in the world of colorful marine life with the clear blue water of this beautiful bay. It can be said that this is the place to help you relieve stress extremely ideal. In addition, if your trip is quite long, you can explore the beautiful islands such as Hon Chong, Hon Tam, Hon Mun, Hon Tre, Hon Ong, Binh Ba Island … These are also collection locations. Attracting tourists when visiting Nha Trang.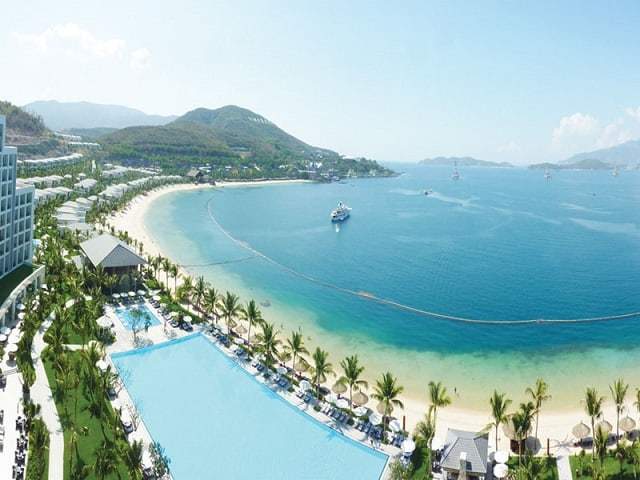 Nha Trang Bay with beautiful blue long beach
The above is the share of experiences about traveling to Nha Trang in July. Hopefully through this article, it will help people to have more choices for themselves during their summer trip. This July, let the blue sea, white sand and sunshine here help you dispel your everyday worries. Enjoy yourself an interesting and wonderful trip full of fun, mountains, oases, blue sea, … all encapsulated in the name Nha Trang.