Con Dao has long been thought of as a paradise in the world, one of the 10 most mysterious and beautiful islands in the world. Not only that, this place also marked the heroic history of the Vietnamese revolution. In recent years, Con Dao is becoming an attractive tourist destination of Vietnam. If you are also looking to explore this place, please refer to the Con Dao Self-sufficient travel experience below.
Travel experience Con Dao self-sufficient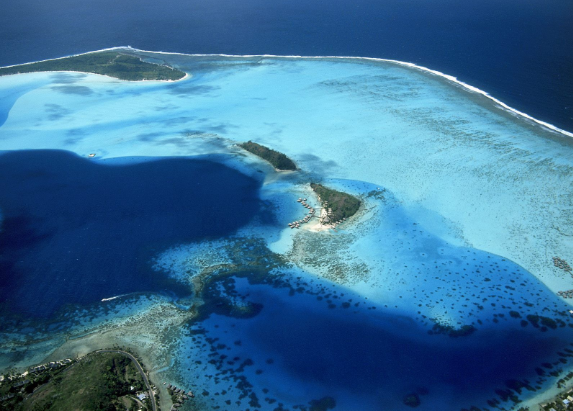 The best time to get to Con Dao
Con Dao has similar weather patterns to Saigon, with 2 rainy and dry seasons each year. Each season here has its own beauty to explore. According to experience, the Con Dao tour will have 2 periods: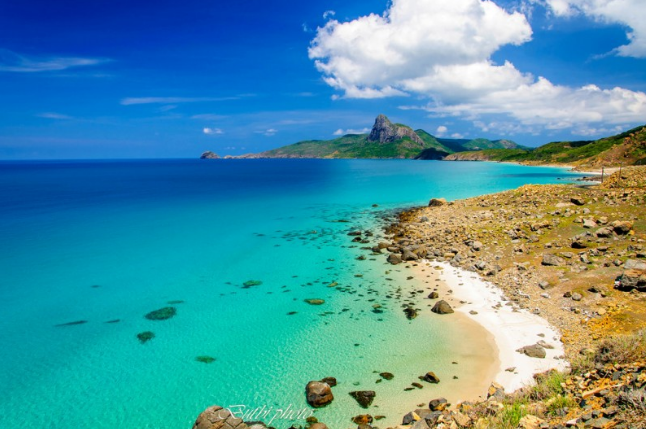 The first is from March to September. This is the time Con Dao in the rainy season. However, the rain only lasted from 30 minutes to 1 hour is over. Not only that, after the rain, the natural scenery will be cooler, the sunlight will be softer. In addition, in this season, the sea in Con Dao is also quite calm and comfortable than the dry season.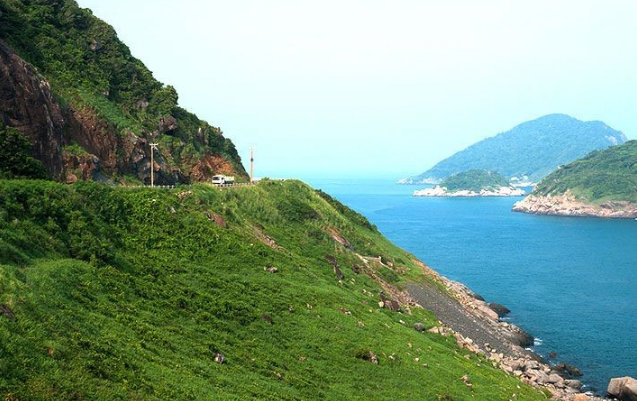 Next is from October to February. This is a turbulent time, so the cost of services is very expensive. Besides, traveling to Con Dao is self-sufficient at this time, you will not be able to swim in the sea. In return, you can visit famous historical sites, burn incense for national heroes or explore primeval forests…. But objectively, if you want to come to Con Dao around this time, you need to think and prepare carefully.
Types of means to travel Con Dao self-sufficient
There are 2 types of vehicles to Con Dao to choose from, which are ships and airplanes:
If choosing a ship. You take the Kumho train from Saigon at Eastern Bus Station to Vung Tau. When you arrive at Cai Lo port, get down. Here, you continue to buy tickets to Con Dao. Usually the train will depart at 17:00 and arrive at 5am the next morning to arrive.
The train runs overnight so there is food on the train, but it is not diverse so you should prepare more food offline. Besides, if you are seasick, you should choose the ticket located in the basement. This floor is less shake but quite secret, you should lie on your side and shrink your legs.
If you have a motorbike you should bring it too. Having a motorbike will help you to travel more conveniently and also save a lot of money. Remember to fill up the gas tank and bring some spare gas, the price of gasoline on the island is quite high.
Another means is an airplane. Tourists can buy tickets from Vietnam Airlines and Air Mekong to get to Con Dao. Every Wednesday and Friday, Air Mekong operates direct flights from Noi Bai airport to Co Ong airport. For other days, you will have to transit in Saigon. But visitors also feel secure because transit time is also very fast.
Transportation in Con Dao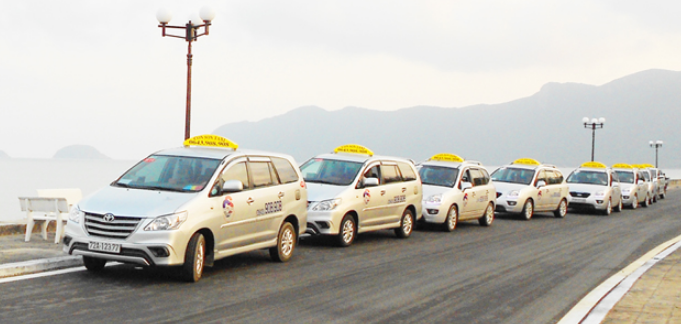 From Co Ong airport to Con Dao town is about 12km. So you can ride a motorbike or taxi. If you have a hotel reservation, you can call the hotel for the car to pick you up. Besides, you can also rent a bike or walk to visit the places. There are currently a number of hotels and resorts offering tram rental.
Attractive destinations when traveling to Con Dao
Con Dao Prison is the first place you should visit. Coming here, visitors will learn more about the heroic past of the national heroes. After a tour of the prison, visitors will understand why Con Dao was once called "Hell on Earth" rather than "Heaven on Earth" as it is today.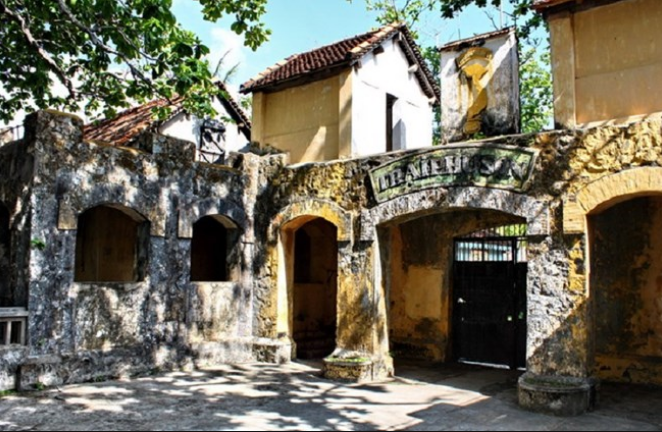 An Hai beach. Located just a 10-minute walk from the center, this place is surrounded by mountains. Therefore, the sea is very calm, calm, clear blue water and also quite warm.
Dam Trau beach is known as the most beautiful beach in Con Dao. Certainly this is a destination not to be missed when traveling to Con Dao.
Dat Doc Beach: Created by deep canyons into the coast. Dat Doc Beach is quite small and quiet, suitable for couples and people who like the quiet.
Ong Dung primary forest: It is home to nearly 300 typical species of plants and animals from the North and the South. Besides, there are many rare and precious products such as bird's nest, green turtles, tortoiseshell, sea cucumber ….
Bay Canh Island: The second largest of 16 islands in the Con Dao archipelago. The entire island is covered by primary rainforests. Moreover, there is also a very interesting scuba diving game.
Dam Tre Bay: Surrounding Dam Tre Bay are mangrove forests. Coming here, visitors will take a boat to explore the mangrove forests and also watch the nest and dive to watch the coral.
Con Dao Museum: A destination suitable for those who love the history of feudalism. Come here, you have the opportunity to learn about the history of Con Dao formation through antiques, artifacts, images and documents from the French colonial period to the present.
Besides, there are many other places for you to explore such as Phu Son prison camp, Hang Duong cemetery, Phu Hai, Phi Yen temple,….
What to eat when traveling to Con Dao?
In Con Dao, there are not many luxury restaurants but mainly popular restaurants. So the prices here are very affordable, but the food is also delicious. Con Dao has many kinds of delicious and cheap seafood, such as: Lady Breasts, Lobster, Caps, ni grouper, Oyster sauce …
Besides, there are some restaurants that you can go to such as Thu Ba restaurant at Con Dao market, Vo Thi Sau street; Tri Ky shop on Nguyen Duc Nhuan street; … Food in Con Dao has a common price, so you do not need to spend a lot of time to choose.
Some attention before traveling to Con Dao self-sufficient
– Wear boots or specialized shoes to visit the forest.
– Services in Con Dao are not many and quite expensive, so you must prepare fully before going to the island.
– Prepare personal belongings, sunscreen, hats, medicines and food. If traveling by motorbike, you should bring spare gas, because Con Dao has only one gas station.
– Should book a round-trip ticket, because during the tourist season, it is difficult for you to buy a return ticket.
Information about the Superdong bullet train to Con Dao takes only 2 hours

Discover heaven on earth "What is there on Con Dao?"

Khu Con Dao Resort – Nice view, beautiful and charming