On long holidays during the year, Da Nang tours 3 days 2 nights is always an attractive choice for many visitors. Not only is known as one of the most livable cities of Vietnam, Da Nang also owns a lot of beautiful tourist destinations. So a trip to Danang will surely leave you with a good impression.
The ideal time comes to Da Nang
Due to the characteristics of the tropical monsoon climate, the average thermodynamics here is often high, without much variation. The weather in Danang is divided into two distinct seasons, including the rainy and dry seasons. The rainy season starts from about September to December, the dry season lasts from January to August. But whether in the dry season or the rainy season, this place still retains a stable heat. In the dry season, it is a hot season, but the average temperature here is only about 28-30 degrees C in months of 6,7,8. In December, January, 2 temperatures are quite cool at about 18-23 degrees C.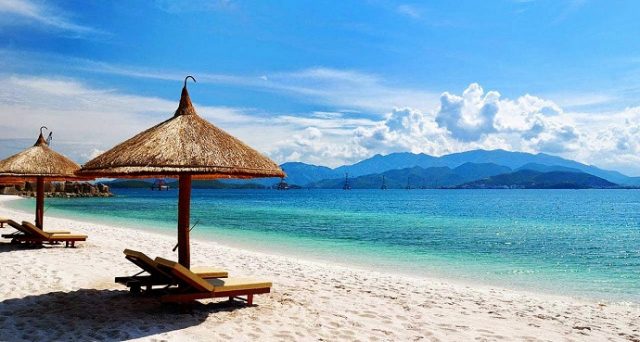 With such weather, the most suitable time for a trip will be from February to September. This time is in the dry season so the temperature will be a bit high, but in return there is beautiful sunshine. and less rain, so it is suitable for your entertainment activities. During the peak months of the tourist season, many hotels in Da Nang are always in a state of full room, you should pay attention to book in advance if you plan to travel here!
However, if you want you can still visit Da Nang at any time of the year, each time brings its own interesting features. But anyway you should avoid the frequent occurrence of storms and storms to have a better experience here.
Transport
Da Nang is a highly developed city, so transportation is extremely convenient. You can go by plane, train, bus, even by motorbike. But if the travel schedule is not too long with only 3 days 2 nights, the most convenient and time-saving transportation for you is probably the plane. After just over an hour on the plane, you arrived in Da Nang. And if you are looking to save money on travel, you should book tickets early before the tour about 1 month so there will be cheaper tickets.
That is the case you are too far from Da Nang, but if in the neighboring provinces, you can completely travel by train, bus or motorbike.
Day 1: Da Nang – Linh Ung Pagoda (Bai But) – Hoi An
On arrival at Tp. In Da Nang, you can call a taxi or if you book in advance, a hotel shuttle will take you to the hotel. After checking in and storing, you can rest and stroll around the city or the beach. At noon, you can find yourself a restaurant and enjoy the delicious food here. Then return to the hotel to rest.
In the afternoon, your 3 day 2 night tour in Danang will start with a visit to Linh Ung Pagoda . This temple was built on Son Tra Peninsula, only 10 km from the city center. Not only is the cultural and religious destination of the people in the area, it is also known as one of the tourist attractions when visiting Danang.
The highlight of this temple is the possession of a 67 meter high Guan Yin statue. The Buddha image was built with a mountain-like posture, eyes facing the sea. In addition, the temple also owns many unique architectural works. There are many green trees on the campus, along with 18 majestic Arhat statues, creating a solemn and serene place in the temple landscape.
After visiting Linh Ung Pagoda, you will board the car and continue your journey to Hoi An Ancient Town. Surely this place is no stranger to people who love traveling. Coming here is an opportunity for you to admire the ancient and rare beauty of ancient houses that are preserved intact to this day. Prominent among them can be mentioned impressive works such as: Tan Ky old house, Phung Hung old house, Duc An old house …
Not only the ancient houses close together, you can also visit many other unique constructions like the Japanese Covered Bridge built in the 16th century or the 5 Assembly halls built by Chinese merchants. including: Assembly Hall of Phuoc Kien, Assembly Hall of Guangdong, Duong Thuong Assembly Hall, Assembly Hall of Quang Nam, Assembly Hall of Chaozhou. These works were built from the time of Hoi An which is still the busiest commercial port of our country.
After hours of interesting sightseeing, you can enjoy yourself delicious and attractive dishes here such as Cao Lau, Pho pho, delicious tea …
Day 2: Have fun at Ba Na Hills
In the morning, you can have breakfast at the hotel or at the restaurant near the hotel, then depart to Ba Na Hills. For many tourists, this is considered the most attractive destination in Da Nang trip 3 days 2 nights .
It takes about 1 hour from the city center. Upon arrival, you will have to buy a cable car ticket to start your Ba Na tour. This cable car route is recognized as the longest cable car in the world, with a route starting from the Ba Na mountain foot to move to the summit of Vong Nguyet.
During the time you take the cable car, you will experience the feeling of floating in midair, watching the immense green of forests, waterfalls, rocking mountains … very poetic scenes.
Coming to Ba Na Hills you will be surprised at a complex area with lots of entertainment areas, restaurants, cafes, extremely diverse. Besides the attractive amusement parks, you can visit the wine cellar, Linh Ung Pagoda with 27 meters high Buddha statue or romantic flower garden.
There are also many restaurants and bars so you will not have to prepare food in advance. After an interesting visit, return to the hotel to rest and have dinner.
If you do not want to waste this evening, please hire a taxi to go to the city center to see the Love Bridge, the Dragon Carps or the famous Dragon Bridge of Danang. See the beauty of the city at night, you will feel the dynamic rhythm of this young city.
Day 3: Walking on the beach, going to the market
On day 3, you can get up early to go for a walk on the beach, watch the sunrise or take a morning bath, then go for breakfast. In the last day there won't be too much time, so according to some Da Nang travel experience 3 days 2 nights , you should visit the nearest places in the city, in which the markets are always an attractive choice and exciting. You can visit Han market or Con market , these are all famous big markets of Danang. Here, selling a lot of diverse but famous and attractive tourist items are probably dried seafood items such as squid, dried shrimp, snapper, squid rim me … these seafood products are very suitable for you to buy as gifts for your relatives and friends.
Ending the journey to visit these markets, on the way back you can stop by a restaurant and diner for lunch, then return to the hotel to pack up and check out. Ending the trip to Danang full of interesting.
Da Nang has many interesting and interesting tourist destinations that you can explore by yourself. The above is just the best 3 day 2 night tour schedule for you. Hopefully, with these suggestions, you will have a happy trip and full of memorable memories.