In the event introducing tourism products, Da Nang Tourism Department has brought a lot of attractive new services such as zipline skating, Osen bathing, 360 degree ferris wheel, … and many sightseeing tours. , new discoveries come to numerous domestic and foreign tourists.
In order to attract tourists and promote the tourism industry of Da Nang further, Da Nang Tourism Department has organized many events to promote programs, products and entertainment to the people and guests. travel when visiting Danang. The type of resort services, entertainment, visiting new discoveries are also widely introduced to the tourists and travel agencies.
Highlights include a number of services such as the Japanese-style Osen (fairy bath) built at the Hot Spring resort. In addition, this place also offers many resort services and health care such as mud bath, tea bath, hot mineral bath, … The world's leading thrilling games like a 360-degree ferris was at Asia Park.
An entertainment activity that also impresses visitors is that the first zipline of Da Nang was built in Hoa Phu Thanh tourist area, with a length of up to 300 meters, the speed during play can up to more than 30m / s, integrated with 2 very safe cable-slip rails, the fare during the promotion period is 50,000 VND / one way.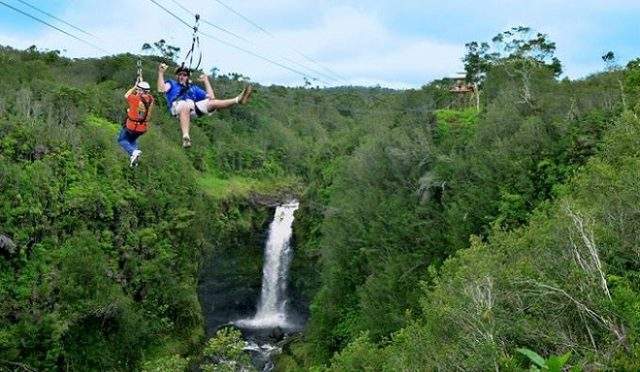 In addition to interesting places and activities, Da Nang Tourism Department also introduces many new tours so that visitors can admire more beautiful views of the city. Notable tours can be mentioned as a Han River night tour, watching Da Nang from above by helicopter, tours to Son Tra peak to see langurs, …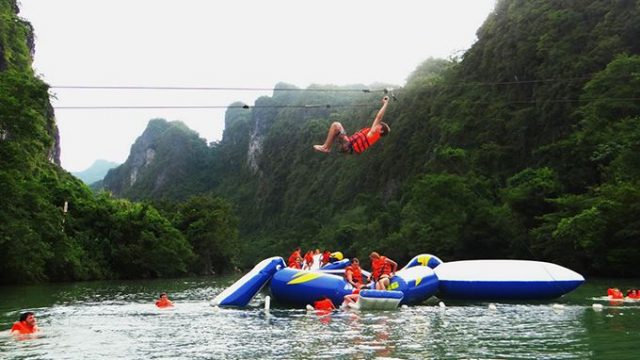 With many new products and services, as well as new tourism development projects, Deputy General Director of Tourism, Mr. Ngo Hoai Chung said that these will be important factors to help the tourism industry. Da Nang in particular and the Central region in general develop stronger, attracting many domestic and foreign tourists to this place.
After these activities, the international tourism fair on convalescence and MICE (tourism in combination with conferences and seminars) were also held in Da Nang. This will be the first event on this topic to be held in Vietnam, and it is also an opportunity for Vietnam to promote more about tourism to international friends, including the Central region of our country. . It is expected that this outstanding event will attract about 7,000 trade visitors and 10,000 – 15,000 visitors to visit.
New and attractive services such as zipline skating, Osen bathing or 360-degree rotation show the innovation and development of the tourism industry of Da Nang in order to attract more tourists to "a city worth living in. " of Vietnam.