Tien Sa Lighthouse is a place to checkin "quality" and attractive for Da Nang tourism believers located in Son Tra Peninsula. Let's discover Vntrip.vn right away about Tien Sa lighthouse, which is "in hot sauce" loved by young people.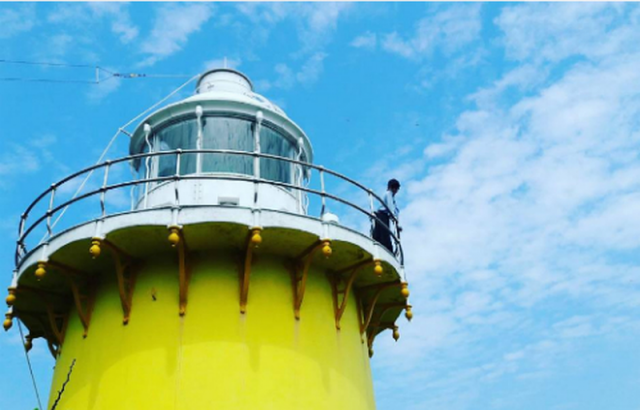 Introduction to Tien Sa Lighthouse
Tien Sa Lighthouse (also known as Son Tra Lighthouse) is located in Son Tra Peninsula, about 20km east of downtown Danang. This is a place where you can enjoy watching the sea from above with a beautiful view. Located at the top of Son Tra with an altitude of about 223 m above the sea, you will be able to unleash your eyes away from the beautiful scenery.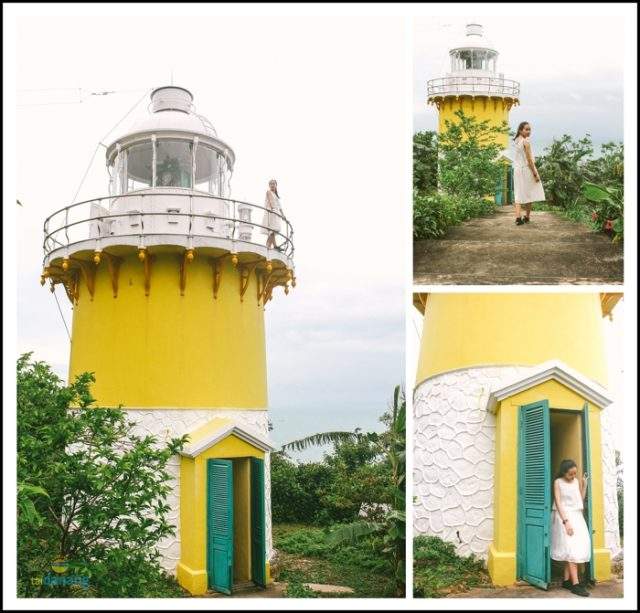 Tien Sa Lighthouse is 15.6m high, 2.7m wide average, with a geographical view of 14 nautical miles, height of the light center is 238.4m. From here you can occupy the whole eye with the vast sea, covering the vast Son Tra peninsula, watching the whole city of Danang by the poetic Han River.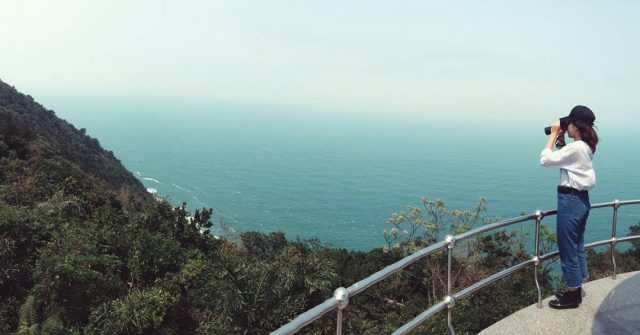 Constructed and put into operation in 1902 by the French, Tien Sa lighthouse is known as one of the oldest and most beautiful lighthouses in Vietnam. This lighthouse has a completely independent light that helps boats operating in the coastal areas of Da Nang – Thua Thien Hue to be able to locate their directions as well as their position.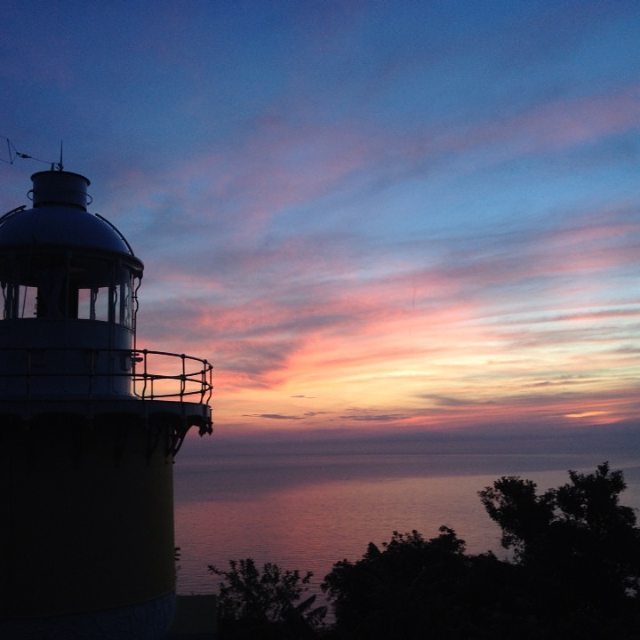 How to go to Tien Sa Lighthouse
The road to Tien Sa lighthouse is not too difficult. From the city center, you follow the direction to Linh Ung Pagoda. Next, go along Duong Dinh Nghe Street to Hoang Sa. You will then meet an intersection. Here turn right, continue on the road for about 2km you will see a fork, turn right to Cay Da Thousand Years, turn left toward Tien Sa lighthouse.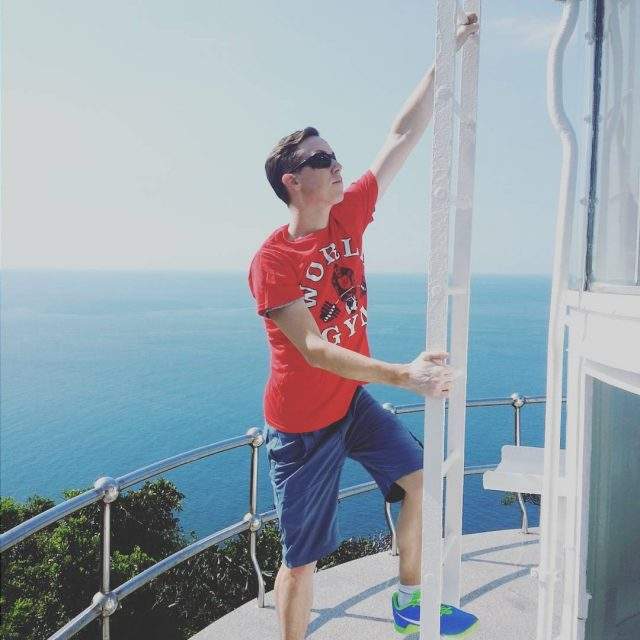 Tien Sa Lighthouse has nothing
In the journey to discover the beauty of the Son Tra Peninsula in Danang, if you ignore this beautiful Tien Sa lighthouse, your trip will definitely be missing. Tien Sa Lighthouse is becoming increasingly famous and becoming one of the most prominent destinations of the Son Tra green pearl.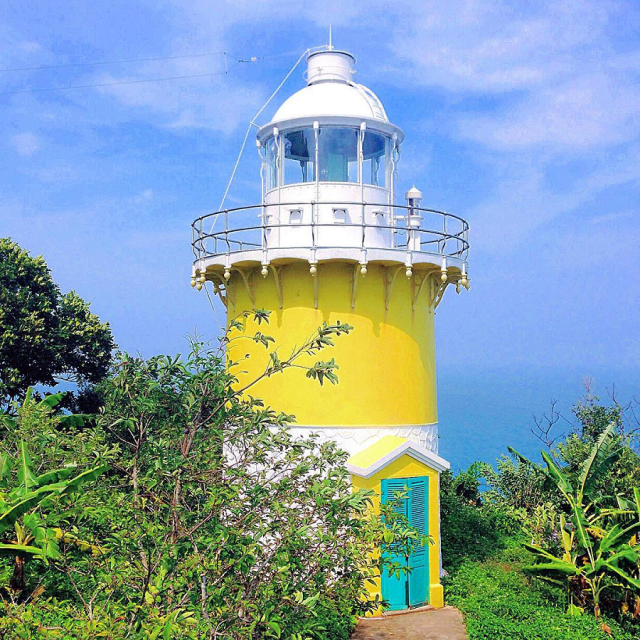 Tien Sa lighthouse itself also has a very attractive beauty. With striking yellow and white paint, accentuate the additional blue doors with ancient beauty. Guaranteed to be backgroud on extremely fantasy images, promising to create "cool" photos for the virtual devotees.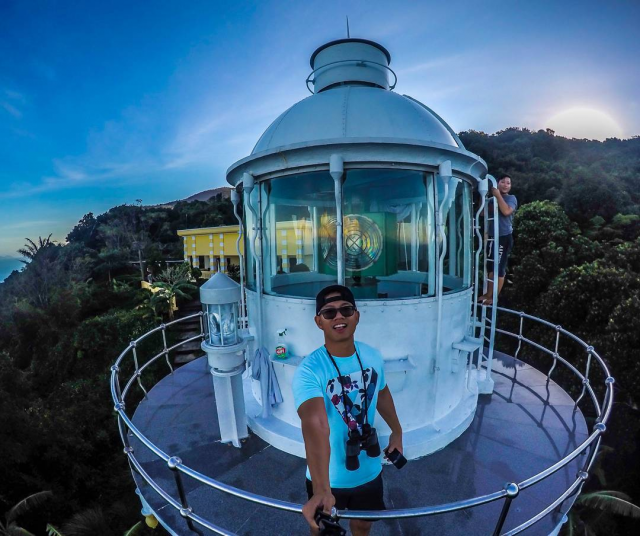 Standing on the Tien Sa lighthouse, the visitors' souls seem to be more open, the majestic natural beauty, dreamy collection even in sight, feeling peaceful, mixed excitement. You will admire the wild, vast, vast beauty of the mountains, the sea.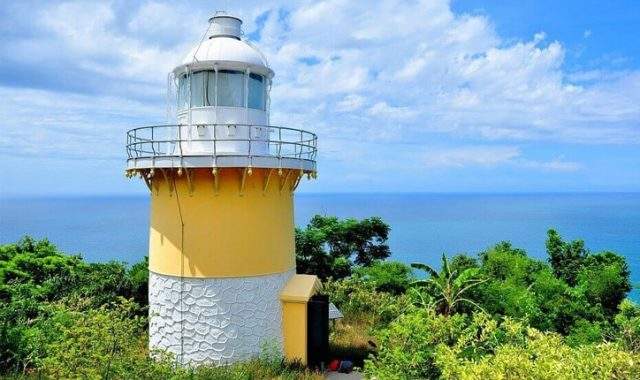 The scenery is amazing here where no words can be expressed. Especially, on the light sunny days, blue sky, white clouds, the space here becomes even more brilliant and dreamy. You will want to "drift away" amidst the natural beauty, separate from the noisy world out there but attached to the attachment.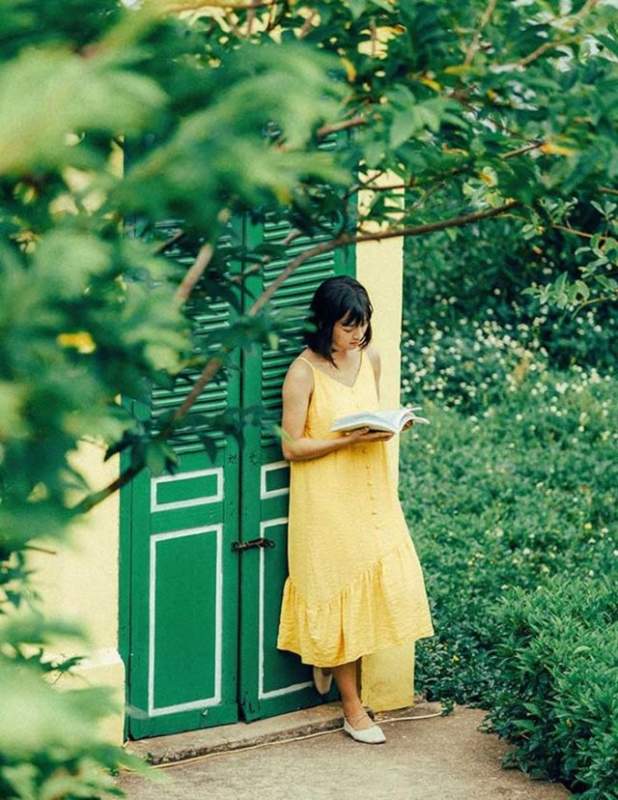 Stepping on a towering lighthouse and immersing yourself in the wonderful natural scenery will be an unforgettable experience.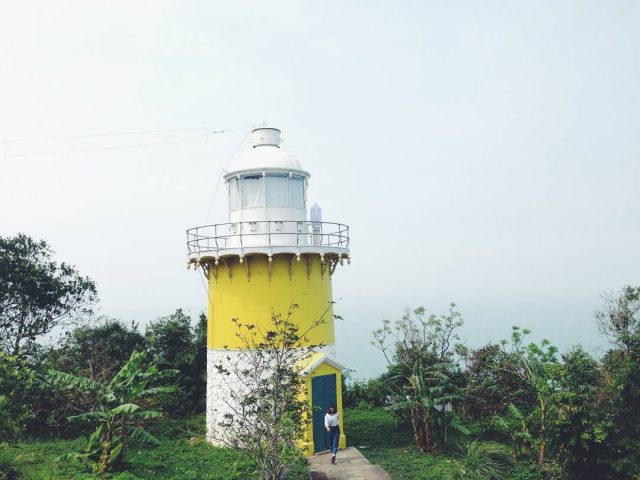 Hotel in Son Tra Peninsula
Da Nang Riverside Hotel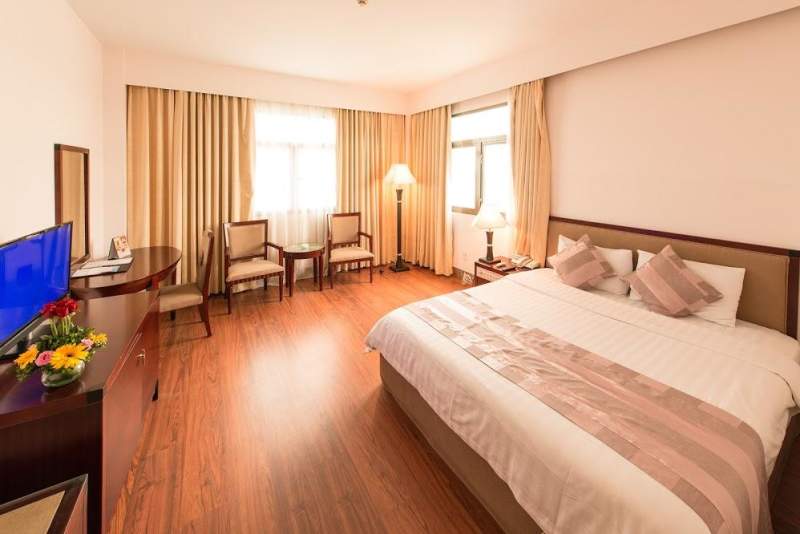 Danang Riverside Hotel is located in the center of Danang City, located on the tip of the Dragon Bridge, opposite the romantic and beautiful Han River, 02km from Danang International Airport, only 05 minutes walk to My Khe Beach. and especially just 20km from the ancient town of Hoi An. Danang Riverside Hotel four-star standard. The hotel has a total of 127 rooms, including 36 Superior rooms, 72 Deluxe City and River rooms, 06 Premium Suite rooms, 13 apartment rooms, all rooms are spacious, ranging from 28m2 – 65m2 and equipped fully equipped with modern amenities. The hotel is proud to meet all the needs of the most demanding customers.
InterContinental Danang Sun Peninsula Resort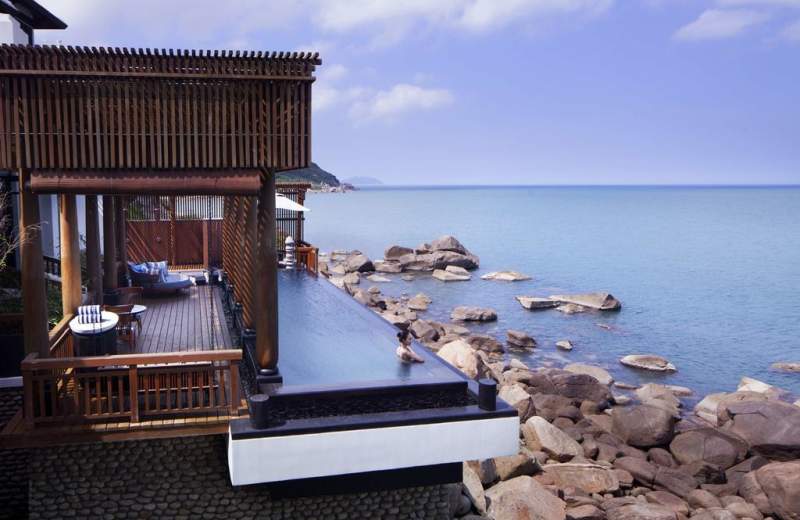 Located in the Bai Bac area on Son Tra Peninsula, InterContinental Da Nang Sun Peninsula Resort has affirmed its level in the tourism industry. It has achieved 4 famous titles for 5-star resorts such as the most luxurious in Asia, the resort with the best Spa in Vietnam, the best resort in terms of entertainment and food in Chau. ASIAN. The resort also offers many other services such as spa, swimming pool, fishing, golf course, tennis court. All wishes for entertainment services are met quickly.
Denim House
Located in Da Nang, 2.5 km from Monkey Mountain, Denim House offers accommodation with air conditioning, access to a garden with a terrace and free WiFi. All rooms are fitted with a private bathroom, a flat-screen TV, a fully equipped kitchen, as well as a fridge, stovetop and kettle. Song Han Bridge and Indochina Riverside Mall are both located 5 km from the apartment, while the nearest airport is Da Nang International Airport, 9 km away.
Wish you have a memorable trip to Tien Sa Lighthouse.