Following the article " Ben Tre travel handbook: experience, places to play, food ", today we would like to share the beautiful tourist attractions in Ben Tre for your reference. Thanks to these beautiful scenes, Ben Tre has attracted a lot of visitors to visit and admire.
List of 9 tourist destinations with beautiful views in Ben Tre
1. Cai Mon fruit garden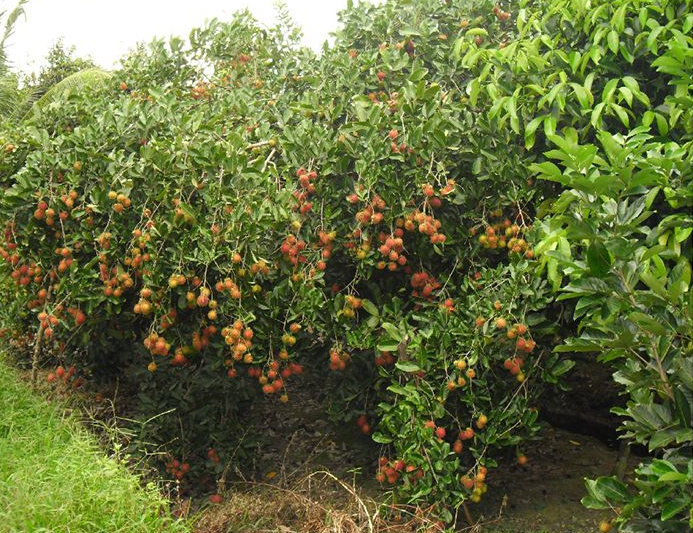 Located in Vinh Thanh commune, Cho Lach district and Tien Long and Tan Phu areas, Cai Mon fruit garden is one of the famous tourist destinations in Ben Tre. Surrounded by four surfaces of the river so the weather is mild all year round, the leaves are luxuriant, lush, suitable for working in the tree.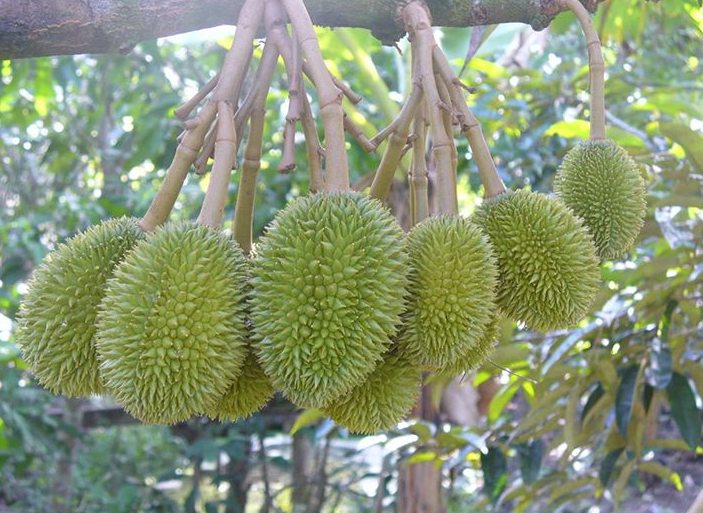 Coming here, visitors not only enjoy a lot of delicious fruits but also enjoy the fresh, cool atmosphere. The cluster of luxuriant, ripe red fruits is attractive and attracts first-time visitors to the garden. It is not wrong to say that this is the biggest fruit bowl of Ben Tre province in particular, the Southwest in general.
2. Con Tien
Located in Tien Long commune of Chau Thanh district and located about 23km from the center of Ben Tre city.
Con Tien is currently a new tourist destination in Ben Tre with beautiful scenery, beautiful white fine sand beaches attracting many tourists to visit.
And the best time to see the scenery in Con Tien is in the late afternoon or early morning when the sun light or the occasion off on the sea.
3. Con Phung
Also known as Con Dao Dua, Con Phung is located in a quite special position when it is located on a islet floating in the middle of the Tien River in the area of Tan Thach commune, Chau Thanh district.
Coming to Con Phung, visitors will visit the vast orchard and enjoy delicious regional dishes.
In addition, you can also visit the architectural works built from the time of his father such as the nine dragon yard, the Peace Tower (Nine identical stations), the great peak, ….
4. Thua Duc beach
Located in Thua Duc, Binh Dai commune, Thua Duc beach is one of the places with unique beauty in Ben Tre that you should not miss.
And the attraction to visitors to this beach is the fine sand, the sea is cool and lots of fresh specialties are waiting for you to enjoy. Among them, Thua Duc pancake is a favorite dish of many tourists because it is both crispy and delicious but also cheap.
5. Nguyen Dinh Chieu's tomb
This is one of the famous historical sites in Ben Tre that you should not miss. With an area of more than 1.5 hectares, the tomb has many beautiful and diverse constructions designed in the architectural style of Vietnamese culture.
If you have the opportunity to visit Ben Tre, take some time to visit the tomb to remember a famous poet with the story of Luc Van Tien.
6. Dong Khoi guerrilla village
Located 15km from Ben Tre city, in the territory of Dinh Thuy commune, Mo Cay district. Visitors to the village will admire and hear the heroic achievements of the first insurgency in the Dong Khoi movement in 1960.
In the relic area, there is an exhibition and storage of all kinds of primitive memorabilia and weapons included in the two wars of resistance against France and the United States so that you can learn and discover more the heroic history of the people of Ben Tre. .
7. Snail Con
Located in Hung Phong commune, Giong Trom district, Con Oc is currently a famous tourist destination with many locations, specialties and folk culture waiting for you to explore. With a length of about 8.3km, visitors will be immersed in the green nature at Con Oc.
Visiting traditional crafts here, such as weaving coconut basket, coir mats, coconut fiber, coconut handicrafts, … Promising to bring visitors a very interesting experience.
8. Con Quy
Con Quy, also known as Con Cat, is one of the four famous dunes located on the My Tho River. Coming to Con Quy, visitors will experience the feeling of being left in the wrong orchards.
Enjoy a multitude of delicious fruits and drink cool coconut water in Con Quy. Not only are there many kinds of fruits, but there are also gift-giving products made from coconut.
9. Vam Ho bird sanctuary
Located in 2 communes of My Hoa and Tan Xuan, Vam Ho bird sanctuary is the destination for those who love the wild nature. It is home to many trees as well as birds. Every year, Vam Ho bird sanctuary welcomes thousands of tourists, showing the attraction of this place.
In addition to watching the birds, visitors can also take a walk in the lush forest path, canoe weaving in the mangrove forest, visit the resistance base area and many fascinating places waiting for you to explore.