Enjoying a romantic night with your lover in a cozy and emotional space in Da Nang is what you are looking for. The suggestions below will help you find a satisfactory place with hotels with love seats in Da Nang. Booking a clean hotel with full amenities and especially a romantic space with love seats will help couples sublimate emotions.
SANTORI HOTEL DANANG BAY
769 Nguyen Tat Thanh, Thanh Khe District, Da Nang, Vietnam
Price from 657,000 VND / night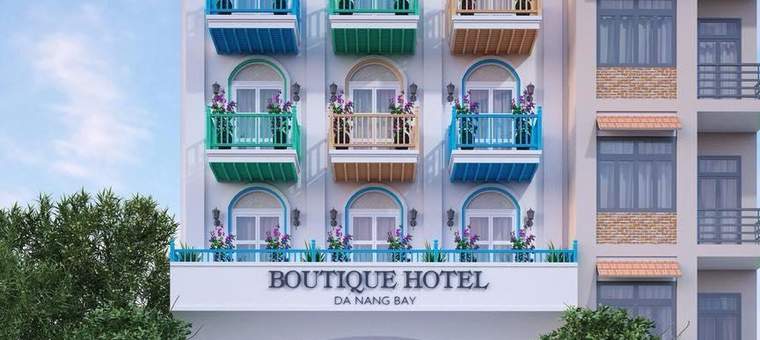 Santori Hotel Danang Bay with 3-star standard is a favorite choice of couples. Located on Nguyen Tat Thanh street close to the sea, extremely convenient to move around the city. With the extremely beautiful sea view and the space designed in the architecture of Santorini's "angel" peach island in Greece will make you impressed from the first sight. The hotel also has a swimming pool with super nice ocean view for guests to relax.
The space is simple but extremely warm and sweet.
Rooms with European standards are equipped with modern equipment and the harmonious interior layout to create a very romantic, poetic space. Rooms are designed with lovely balconies and windows to take advantage of natural light and sea views. This will be a great place for couples to spend a sweet time on honeymoon or emotional nights. The price of one night room at Santori Hotel Danang Bay is only from 629,000, and the hotel guests will be served the hotel with quality breakfast, professional and extremely enthusiastic staff to give guests the best experience.
Kien Cuong 1 Hotel
Lot D2 An Thuong 30, My An, Ngu Hanh Son District, Da Nang
Price from 399,500 VND / night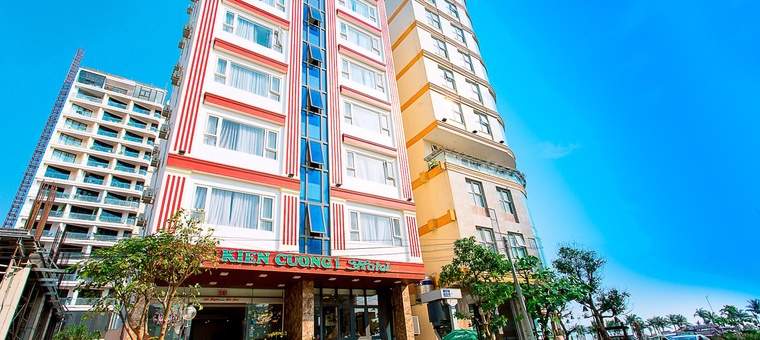 Kien Cuong 1 Hotel is located close to My Khe beach, which is very suitable for tourists coming to Danang or couples looking for a cozy night stay. The hotel has 9 floors with many rooms with spacious furniture, large windows to see the city. Especially the hotel is equipped with extremely hot Tantra love seats to make the nights more emotional.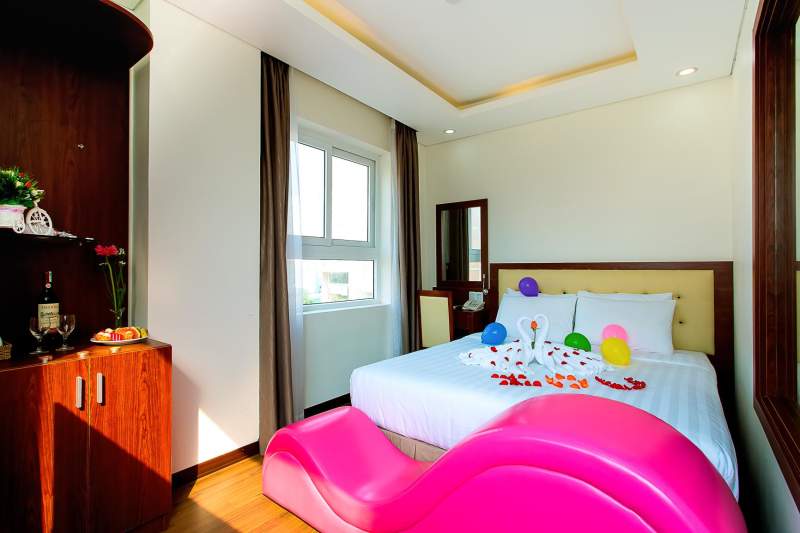 The sweet love chair promises to bring a couple of passionate fire to the couple.
The hotel has a swimming pool suitable for relaxing and soaking in the clear blue water. Kien Cuong 1 hotel 3 star standard with quality service is appreciated by guests staying. From the hotel, guests can walk on the beach as well as enjoy the unique sea food around. Room price per night here is only from 350,000 with beautiful rooms, smooth beds, flower candles and love chairs will certainly be a sublimation night.
Tuan Phuong Guesthouse
1755 Nguyen Tat Thanh, Thanh Khe District, Da Nang
Price from 350,000 VND / night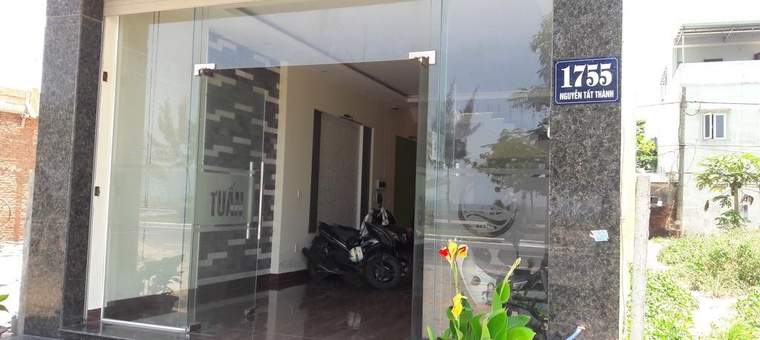 Tuan Phuong Guest House is located on one of the most beautiful beach roads in Danang is Nguyen Tat Thanh Street. Budget guesthouse with full amenities, with large windows for panoramic sea views. Especially, the rooms are equipped with Tantra love seats for couples to have the sweetest moments. Extremely popular room rates from only 162,000 / night for standard rooms with full amenities.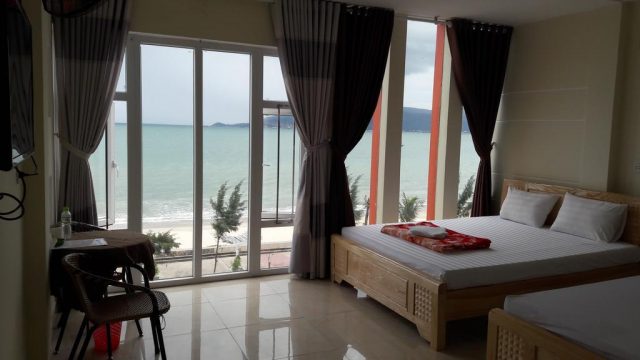 Motel Tuan Phuong has a beautiful view by the sea, affordable price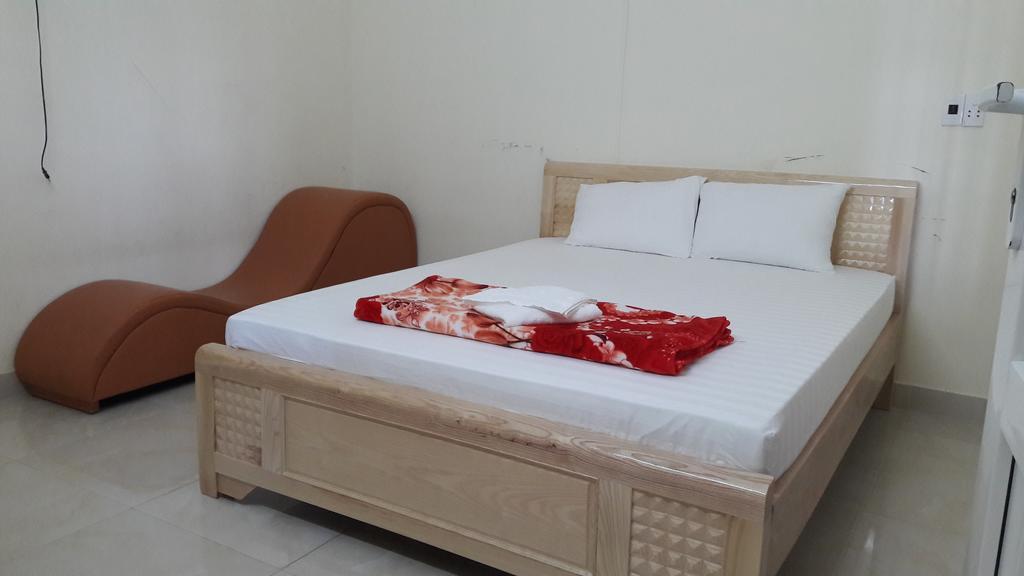 A love chair is provided for the couple's room
Whale Hotel Da Nang
1001 Nguyen Tat Thanh, Thanh Khe District, Da Nang
Price from 360,000 VND / night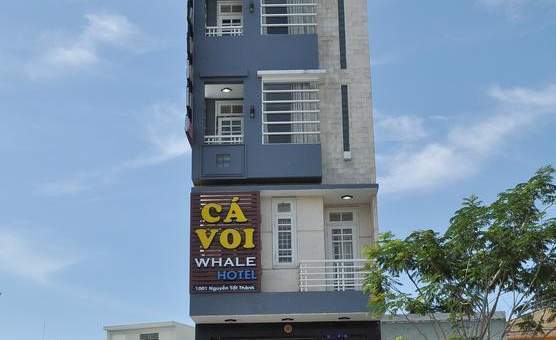 Whale Hotel is located on the most beautiful sea view route in Da Nang, from the other side of the road about 50m, visitors can set foot on the smooth white cutting beach and indulge in the clear blue water of the beach. From the hotel is also very convenient to move to the attractions of the city and easy access to the airport is only 3.3 km away.
Whale Hotel beautiful rooms at affordable prices for couples
Whale Hotel is Asian style, this place is a blend of modern and traditional features with the main yellow color to create a cozy, comfortable. The interior of each room is fully equipped with modern facilities combined with a romantic sea view to create a great time for guests to stay. The hotel is a 2-star standard with room rates from only 255,000 / night in accordance with the budget of many people, in addition the hotel also has many different room types to meet the diverse needs of travelers. Book on vntrip.vn to always have the best price.
Vy Thuyen Hotel
10 – 12 Ton That Dam, Thanh Khe District, Da Nang
Price from Contact / night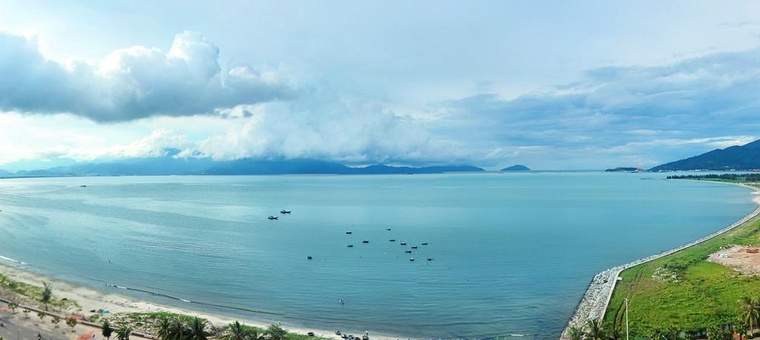 Vy Thuyen Hotel is located in a prime location when right at Thanh Binh beach in the middle of Da Nang city center, just 1km from the Han River swing bridge, just 5 minutes from the airport, so extremely convenient for those Who is the tourist. Vy Thuyen Hotel is designed in Rustic style with features of modernity combined with the beauty of nature, the roughness to create a unique harmony.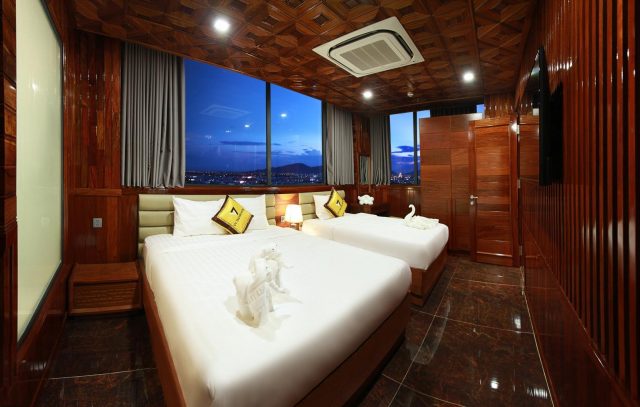 Vy Thuyen Hotel is designed in a unique and luxurious Rustic style
Beside a strange and unique style, Vy Thuyen Hotel also owns the most beautiful sea view, where you can catch dawn early tomorrow or watch the romantic sunset. In each room, wooden furniture is harmoniously and delicately arranged to create the most cozy and comfortable space for visitors. If you are looking for a romantic, cozy space to enjoy sweet time with your ex, this will be a great choice. The room price per night at Vy Thuyen Hotel is only from VND 327,000, especially including great breakfast. Book on vntrip.vn to not miss the best deals and best prices.
Da Nang with countless beautiful mountains and beaches, what are you waiting for without experiencing a complete, romantic vacation with him?
Love seats hurt back?
Love seats will not make you uncomfortable or painful if used correctly. Remember to pay attention!
What is the love hotel room price for the weekend?
Depending on the hotel, the weekend love hotel price ranges from 500K – 1000K
Which hotel with love seats Da Nang can admire the night sea?
You can refer to Vy Thuyen Hotel, Tuan Phuong Motel, Whale Hotel.