Vung Tau is a favorite hiding place for young people. Note Vung Tau tour schedule 2 days 1 night self-sufficient super savings with only 400k / person below!
Traveling Vung Tau 2 days 1 night self-sufficient
The most suitable group is 4 or 6 people, coming from Saigon at 8am. You follow the ferry route Cat Lai. Attention is that the police shoot very fast speed here. So remember to obey the traffic rules, do not encroach on the road or speeding there.
Go to Ba Ria – Vung Tau intersection, you enlist stop at Xuan Thuy cake soup shop for breakfast. The soup is super delicious here. Only 40k for a big bowl with great quality. If anyone ants, call the small bowl 30k offline. Eat and drink, so go on ahead. Because travel is a pleasure, so take it easy, don't be in a hurry. Just going and watching the road is also good, arriving at around 11 o'clock.
When traveling to Vung Tau 2 days 1 night self-sufficient, you must rent a room already. If you have booked a hotel beforehand, just check in. If not, you can go to Hoang Hoa Tham street to rent. This area for renting rooms is not too expensive but also convenient to travel again. According to experience, you remember to consult the price carefully and deal well for smart prices. No deal is definitely missed. If traveling in a group of 6, the room rate is around VND 400k / night / 6 people.
After checking in, you will rest for a while. Around 12:30 pm go to lunch together. Suggested for you is the Vung Tau specialty ray sting hotpot. You can go to stingray hotpot restaurant on Truong Cong Dinh street. This area is always crowded so the quality has been verified.
If you are afraid of crowded, you can go to the Battle Ray hotpot restaurant at 42 Nguyen Truong To Street, Ward 3. This restaurant is not as crowded as the ones in Truong Cong Dinh but it is also very good. Large 200k hot pot, order water, vegetables, extra noodles. The food is delicious, the juice is strong and the space is wide and comfortable. You can also order some items such as dried squid mango salad, fried frog with lemongrass and chili, about 80k / plate is also very delicious.
In Big Mountain, there is White Palace, taking a virtual live photo here is just called too. The frame is all white and very classic. In addition, you can also visit Thich Ca Phat Dai Pagoda.
In the afternoon, the crowd pulled together to the sea to play. When I go to work and go to school all week and I see the sea, there is nothing called it. Remember to play for it!
Bathing in the beach has come back to the hotel to bathe and pull together to go to café. You can go to MILLA Nakedsoul at 30 Ha Long. The decoration is very beautiful here, so taking pictures with sightseeing is just like super. Beautiful sea view.
Done to dinner repertoire. Vung Tau is famous as a coastal city so seafood is the most favorite. You can go to Vung Tau seafood night market behind the Imperial hotel. You have to call it a seafood paradise. The food here is delicious but also cheap. Co Thy is famous at the end of the market.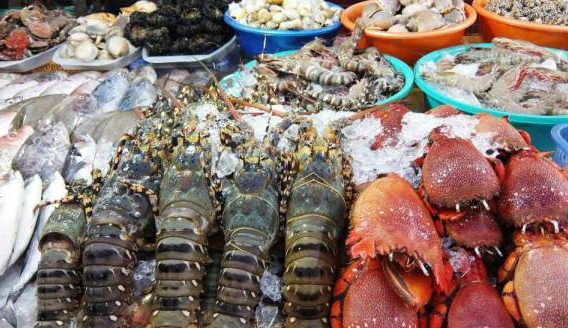 Eat well, you run along the classic road to cool off. By the way, go get your bean sprouts in Do Chieu. There are 2 famous restaurants, Lap Thanh and Ba Gia.
Eating boredom ran up Vung Tau Lighthouse to watch the sea. At night, the sea view is sparkling here. The downside is that the screen is not beautiful but looking with the naked eye is very romantic. Then return to the hotel to rest, end the first day in Vung Tau tour 2 days 1 night self-sufficient.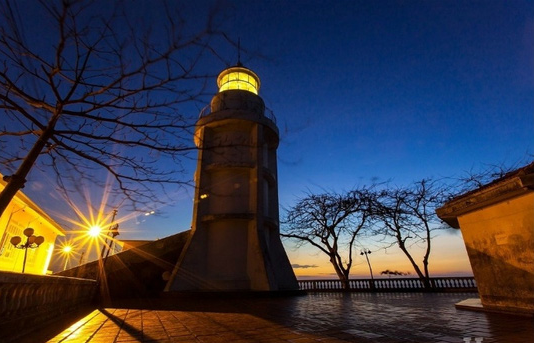 In Vung Tau, the sunrise is very beautiful. So get up early.
After watching the sea, they pulled each other to eat bread In Vung Tau, there are many delicious banh khot shops You can go to Eastern banh khot at 59 Ba Trieu, Ward 4. The cakes here are very good, only 25k / interest without having to jostle, sit and eat comfortably. If not, you can go to Goc Sua Milk Shop at 14 Nguyen Truong To or Co Hai at 17 Hoang Hoa Tham.
Afterwards, go out to see the sea for the second time and then return to the hotel to check out and pack the luggage. Next, remember to visit Piggy Bank. The scenery is very interesting. The whole bunch of selfies is super cool. The wild scenery makes your photos even more beautiful.
If you have time, you can go to the super-toxic undersea walking path. But the downside is also bad luck. If you go on the sprint day, you can walk through. As for the day you will have to hire a ship to the island. Price is 500k / trip.
On the way back, you stop by Blue Stone Lake to take photos. It looks normal here but it's really virtual on screen. Entrance fee is about 90k for 2 people.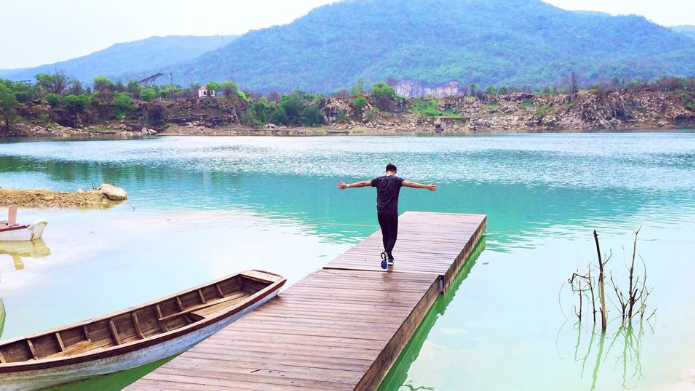 So the end of the tour in Vung Tau 2 days 1 night extremely self-sufficient. The total damage is about 400k / person. This weekend, let's get together!