Ben Tre is a province in the Mekong Delta, where it is blessed with cool weather all year round, fresh air, and soaring green coconut trees. That is also the reason why many people call Ben Tre with the loving name "origin of coconut". Traveling to Ben Tre 1 day , you will be "the pastor" of the simple but unique life of the people of the river and all kinds of specialties made from coconut.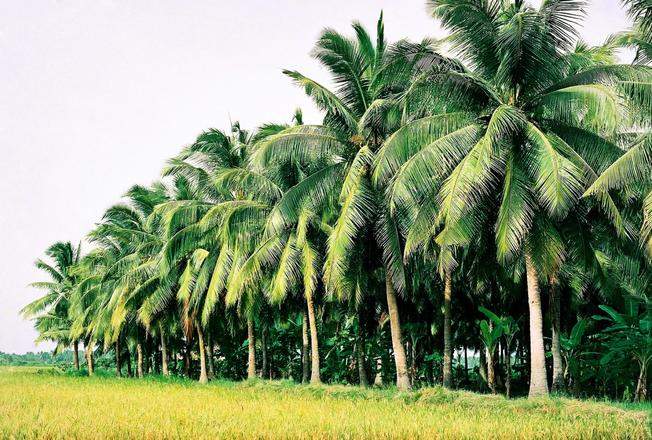 The simple beauty of Ben Tre province (photo collection)
Ben Tre travel experience 1 day
Morning
Starting at 6:30 am, you depart from Ho Chi Minh City to start a journey back to the countryside of Ben Tre river in a day.
Until 9am, visitors will set foot on the pier to go along the Ben Tre River and explore the lives of local people with daily activities such as fishing, fishing … Especially, tourists still have a way to stop. Visiting the brick factory, to see firsthand the dome-shaped brick kilns, red, looking very unique. In addition, when talking to people here, you are also known for the process of making bricks, serving construction.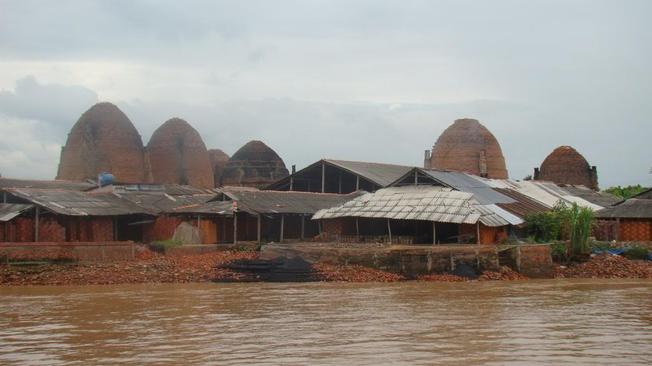 Unique shape of Ben Tre brick kilns (photo collection)
Next, visitors should stop by an orchard and enjoy the folk music performances by the people of Ben Tre themselves. Don Ca Tai Tu is one of the traditional music genres of Vietnam and has been recognized by UNESCO as an intangible cultural heritage. Therefore, please take some time to listen offline, certainly will not let you down.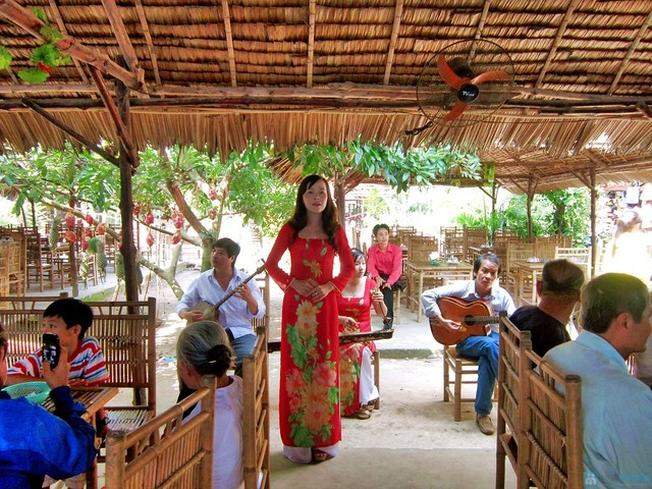 Ben Tre amateur singer (photo collection)
In one day's trip to Ben Tre , coconut garden is the next tourist destination that you should not miss. Coming here, visitors not only enjoy the cool, delicious coconut water but also buy products made from this fruit. In particular, coconut candy, coconut oil are the products that many tourists buy, in addition to other types of handicrafts waiting for you to admire.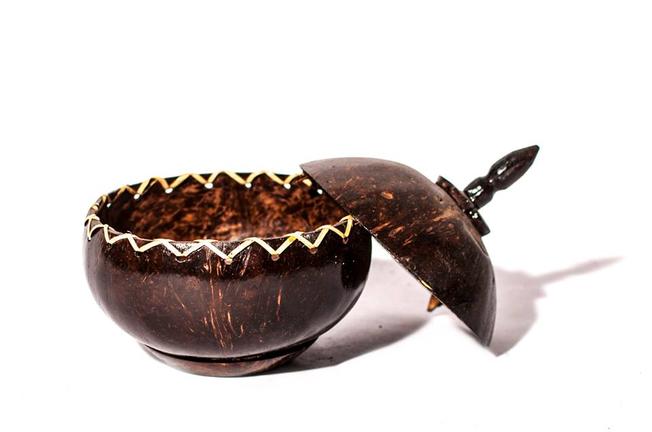 Handicraft products made from Ben Tre coconut shells (photo collection)
Noon
By noon, the half-day tour of Ben Tre is over, at this time tourists can stop at a nearby restaurant to enjoy simple but extremely attractive countryside cuisine of Ben Tre. For example, grilled snakehead fish, steamed snakehead fish, fried fish …
The fish in the Ben Tre water region has a delicious, characteristic flavor. In addition, dishes prepared under the skillful hands of the chef will bring you a perfect meal. So if you have the opportunity to enjoy even once, you will remember forever.
As for the lunch break, families who have young children can rent a room in a hotel in Ben Tre to rest, prepare their health for the journey to explore Ben Tre in the afternoon.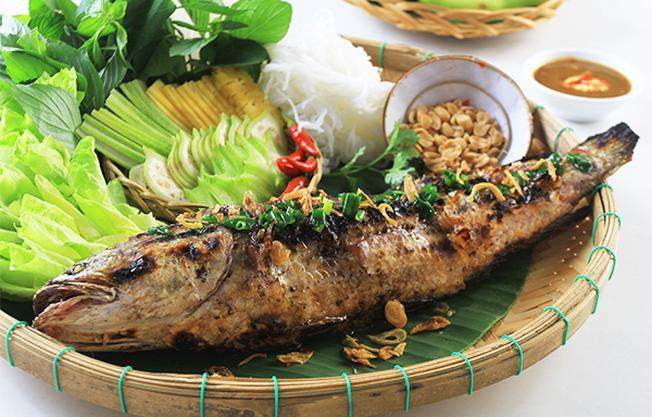 Grilled snakehead fish (photo collection)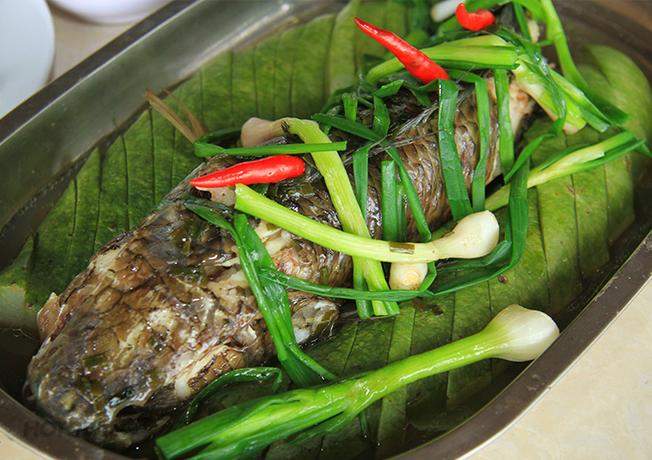 Snakehead snakehead fish (photo gallery)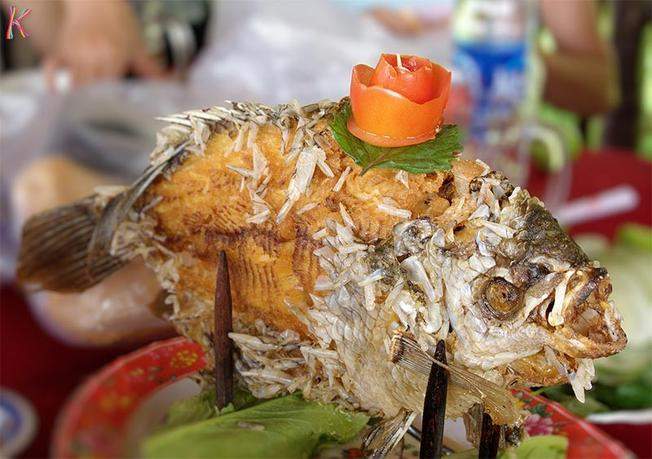 Fried-eared fish (image collection)
Afternoon
About 1:00 pm after having regained strength in the afternoon, you should choose Ben Tre tourism by boat along the canals. You will be watching the coconut trees around, exploring the rich flora and fauna ecosystem. In particular, visitors can learn how to row under the enthusiastic guidance of the locals.
Here are some famous tourist attractions in Ben Tre that you can refer to:
– Dong Khoi guerrilla village, Dao Dua relic area, Dai Dien ancient house, Con Tien, Con Oc, Con Quy, Con Phung, Con Long, Con Lan, Tuyen Linh pagodas, …
– Ancient house of Huynh Phu, tomb of Nguyen Dinh Chieu, bird sanctuary of Vam Ho, garden of Cai Mon, …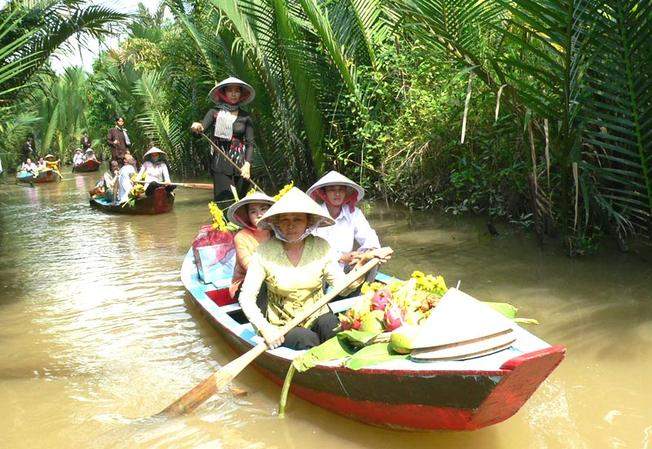 Boating along Ben Tre canals (photo collection)
Around 15pm, it's time for you to discover all the unique and attractive Ben Tre tourist destinations . At this time, you should prepare to go to Ben Tre market to buy gifts or specialties here for relatives. The market is located on Phan Ngoc Tong and Hung Vuong streets.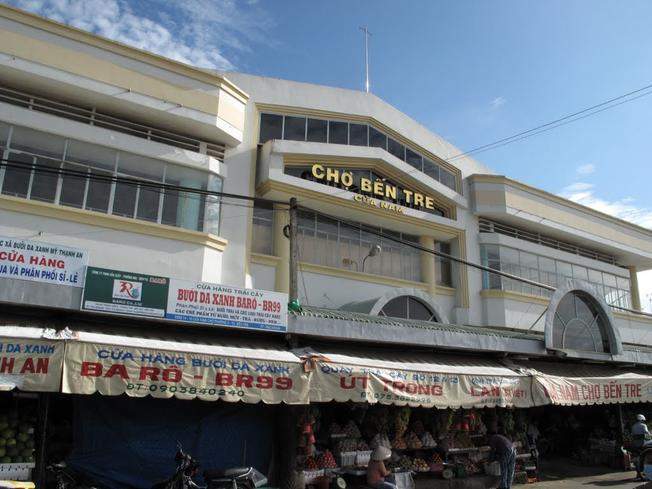 Ben Tre Market (photo collection)
Ben Tre Market has a large space with lots of stalls selling everything and only operating from 17:00 to 22:00 daily. Besides fashion items and souvenirs, this night market also sells a lot of fresh fruits brought by garden owners.
And after 18:00 you will be in Ho Chi Minh City, ending the perfect day trip to Ben Tre . A trip to this Ben Tre or a trip to the West always brings you the excitement of family and friends with attractive destinations and simple, delicious homeland gifts. Still hesitate, get up and carry your backpack!