In Phu Yen, there is an address associated with many very special historical events, where many people often go back to the nation's major holidays, gradually becoming "new" sights for Tourists, it is Uncle Ho's Church, located on the green Van Hoa plateau. Let's explore this place with VietNampeace!
1. Where is Uncle Ho's church?
Uncle Ho's church is currently located in Binh Hoa village, Son Dinh commune, Van Hoa plateau, Son Hoa district, Tuy Hoa city. To get here, you follow National Highway 1A going 14 km north to Hoa Da village, turn left along DT 643, up to the west for 32 km.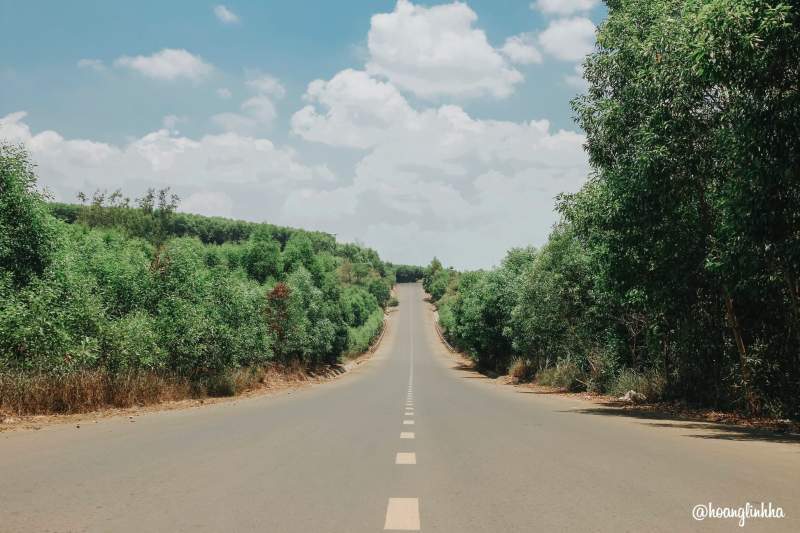 Road to Uncle Ho's church. Image: Hoang Linh Ha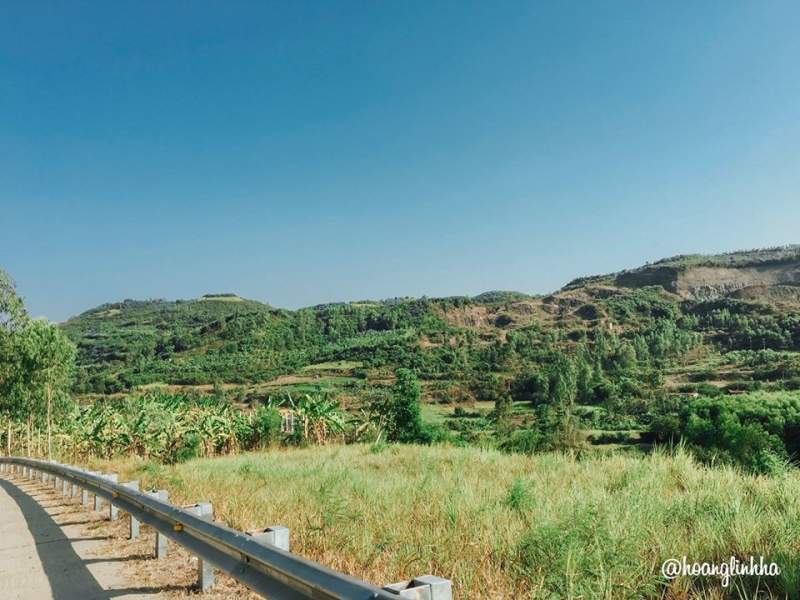 Van Hoa plateau has countless mountains. Image: Hoang Linh Ha
This 32km stretch will follow the Van Hoa plateau, home to mountains, streams and primeval forests, with cool air, clear skies and breathtaking landscapes, and is called "Da Lat of Phu Yen". You will be walking through fields of sugarcane grass, corn fields, pepper fields or lush melaleuca forests and countless other peaceful scenery.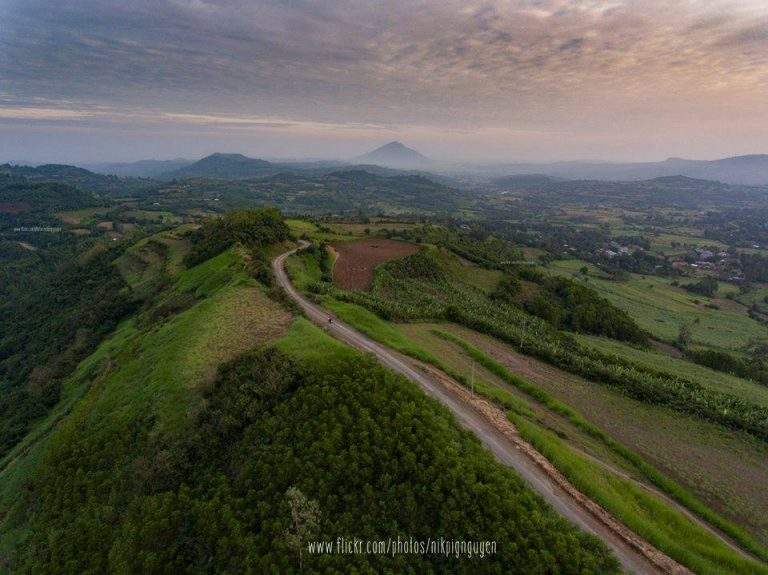 Green scenery on the way to Uncle Ho's church. Image: nikpignguyen
2. What is special about Uncle Ho's church?
Uncle Ho's church is a historical monument associated with the years of resistance war against the US to save the country and the people of Phu Yen. It was here that, on September 9, 1969, after receiving the news that President Ho Chi Minh passed away, Phu Yen Provincial Party Committee together with officials and people of ethnic minorities in Son Hoa base area set up the church and solemnly commemorate President Ho Chi Minh's memorial service, to express the infinite regret of the people of Phu Yen for the beloved leader of the nation.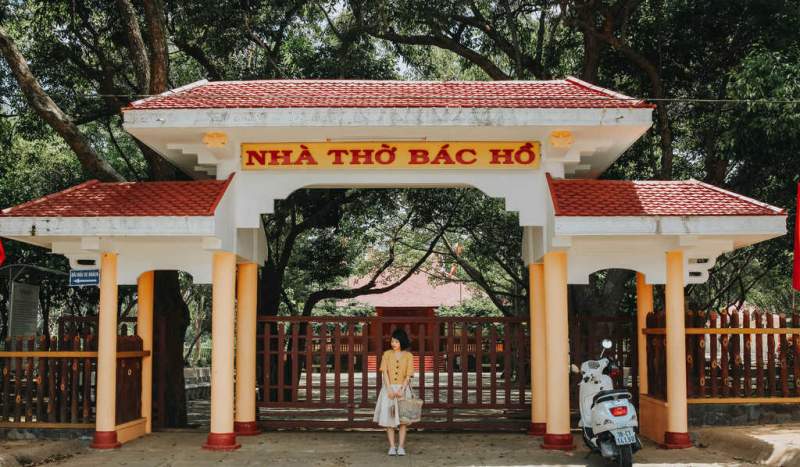 Entrance to Uncle Ho's church. Image: Hoang Linh Ha
In the first construction, construction materials were temporarily used, only with forest trees, thatched roofs, cork walls so the structure was greatly damaged, every year soldiers and people were repaired. By 2003, the church Uncle was built solidly between open space measuring over 1,500 m 2, includes many items, including the exhibited objects, the seating, beer etched content values chemical historical relics, areas organized cultural activities – entertainment, entertainment. Uncle Ho's church has a Vietnamese traditional architecture imbued with Vietnamese souls, characterized by stilt houses – a common dwelling style of Ede ethnic minority people who have been living in Van Hoa plateau combined the same type of pillars and roofing tiles typical of the common Kinh architecture of the Kinh people, combined with the green background of trees and mountains, creating an extremely beautiful overall architecture.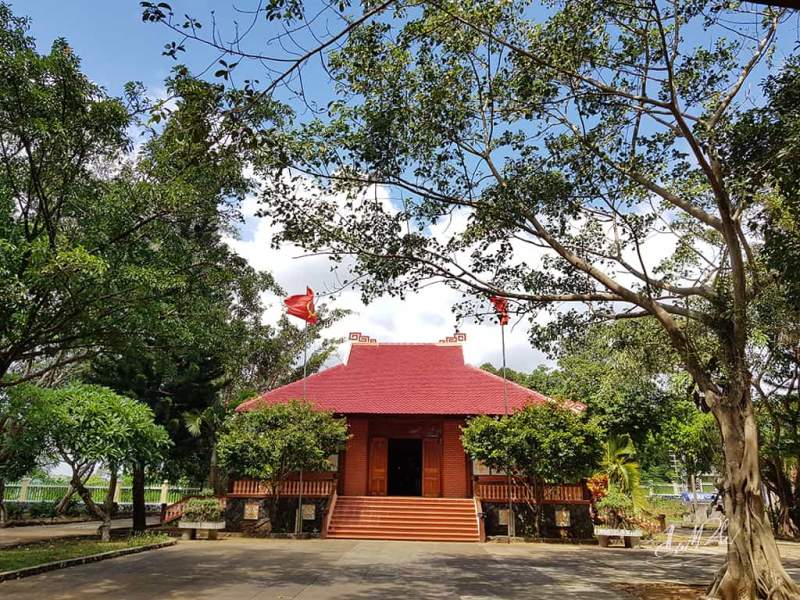 Overview of the front of Uncle Ho church. Photo: Dinh Hieu Nhi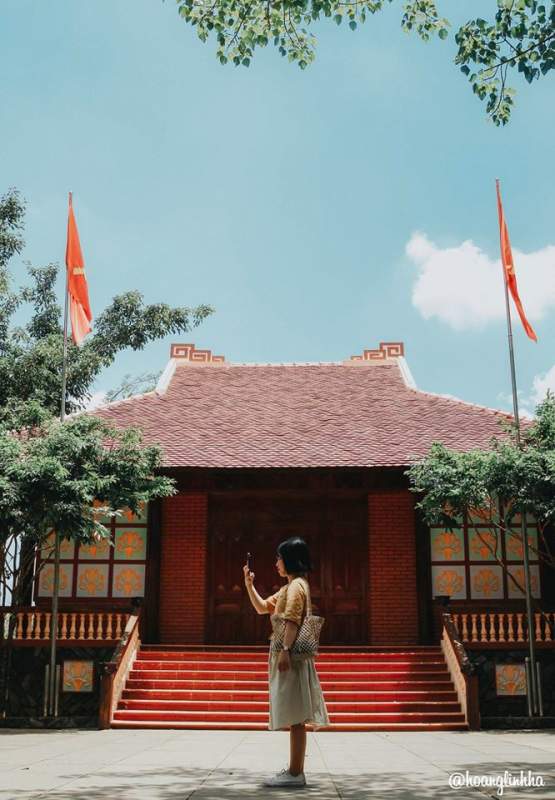 The architecture bears the image of stilt houses – a common dwelling type of Ede ethnic minority. Image: Hoang Linh Ha
Surrounding Uncle Ho's Church is 2 hectares of forest trees and fruit trees, located in the construction of Uncle Ho's Grateful Garden by young people in Phu Yen, to express their gratitude to President Ho Chi Minh. . Specifically, Uncle Ho's orchard has about 1,500 fruit trees, mainly jackfruit, grapefruit, breast milk … Besides, pine garden and hybrid oil tree grow shady, which is a place for you to rest. This area is also the place where Phu Yen Party Committee, authorities and many social organizations all visit and offer incense to commemorate Uncle Ho's birthday and other major holidays of the year.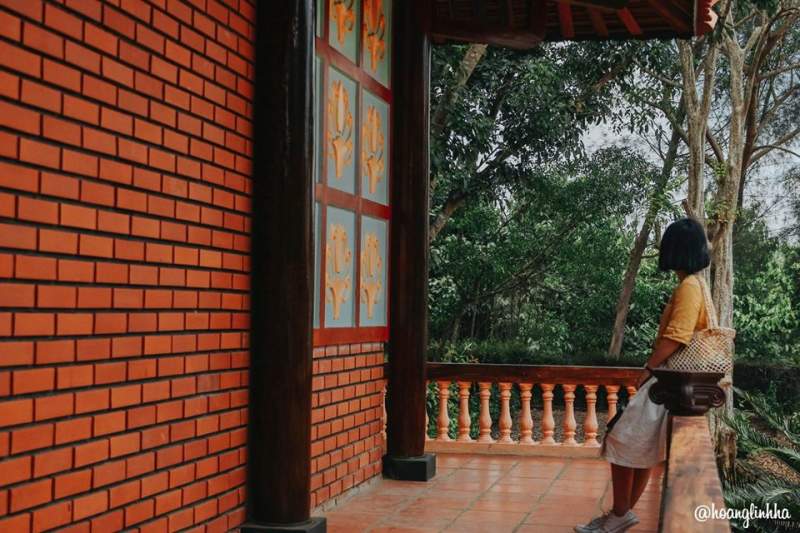 The back of Uncle Ho church. Image: Hoang Linh Ha
3. The shop is opposite to Uncle Ho's church
Opposite the Uncle Ho church is a small restaurant located on the valley, between clouds of sky and mountains. After going a long way, and exploring the church, you will probably need to recharge to continue the trip. So, do not forget to visit the small pub and take advantage of a little rest.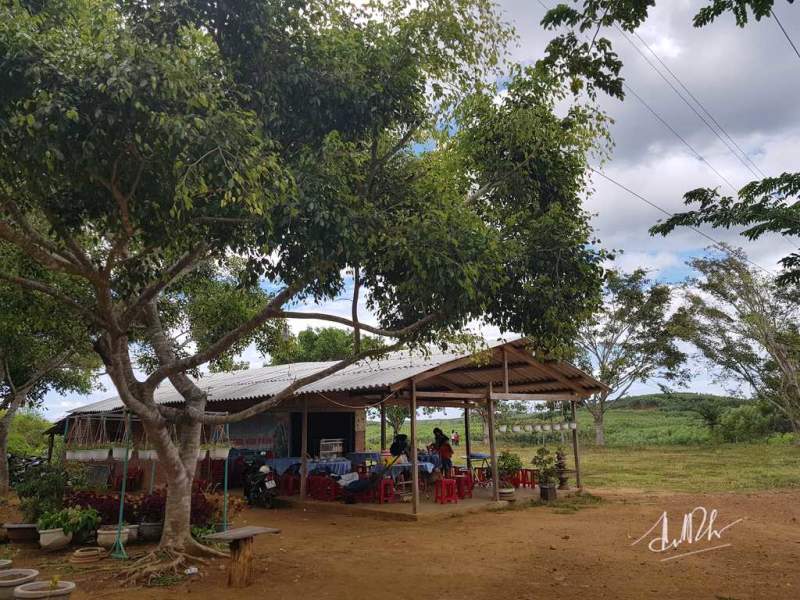 The shop is opposite to Uncle Ho's church. Photo: Dinh Hieu Nhi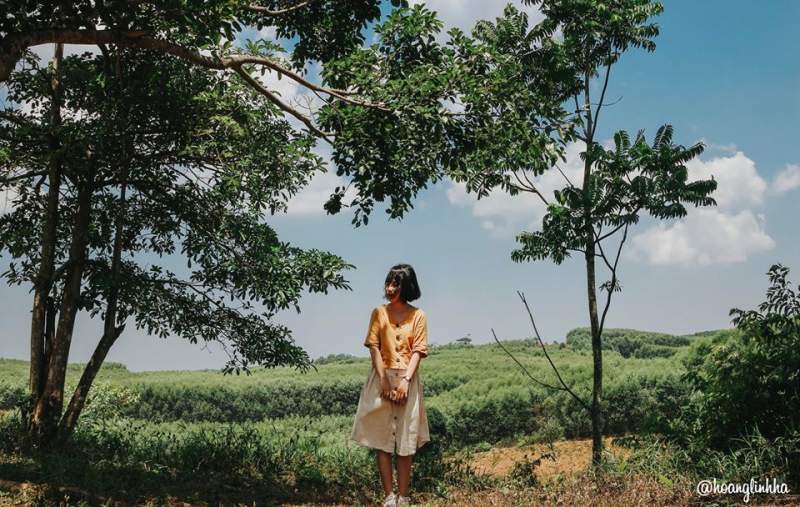 The shop is located between clouds of sky and mountains. Image: Hoang Linh Ha
Moreover, if you are a virtual live team, the pretty little swing in this country bar is definitely a "good background" for you. The swing is hung on an old tree so tall and big among the rows of green trees. Well, there's also a group meal here, but you need to book in advance.
Virtual live swing. Image: Hoang Linh Ha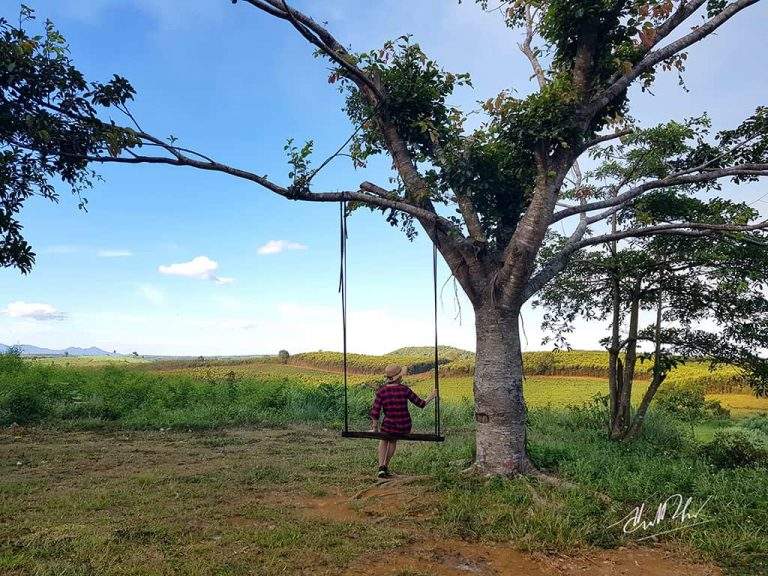 The swing on the picture "super good" always offline. Photo: Dinh Hieu Nhi
If you have the opportunity to visit the land of "yellow flowers on green grass", try once to go to the western mountains, come to Van Hoa plateau and find Uncle Ho Church. Not only to enjoy the beauty of the majestic and poetic nature, but also to feel the heart of gratitude and love to the great leader of Phu Yen people.