Located in Ba Ria – Vung Tau province, about 150km east of the city. Binh Chau tourist area is blessed with 11,000 hectares of primeval forest and more than 30 km of beaches stretching along with forests, hot mineral water and sediment.
It is a destination for not only locals on weekends but also attractive to cross-country tourists. Let's explore Viet Nam resort Binh Chau offline.
1. How to move to Binh Chau
From Ho Chi Minh City to Ba Ria – Vung Tau, you can go by motorbike, car or hydrofoil.
Car : Passenger bus will depart at Eastern bus station, the bus goes to Xuyen Moc. You will be down in Phuoc Buu town. There is a bus to go to Binh Chau.
Hydrofoil : You can go to Bach Dang wharf – Ho Chi Minh City to buy tickets to Cau Da – Vung Tau pier. Ticket price: VND 250,000 / 1 person / 1 time. From Vung Tau you can catch a bus to Binh Chau.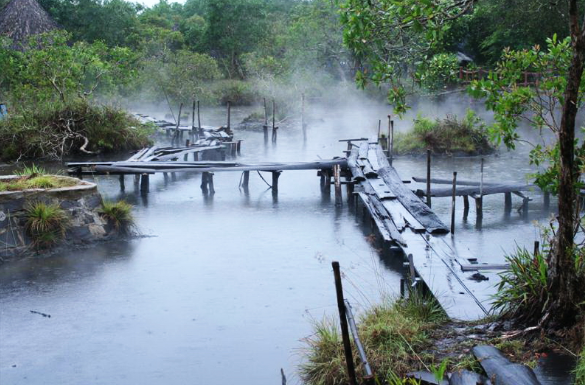 The hot spring belongs to Sai Gon – Binh Chau tourist area
After that, along Highway 55, you will be ecologically beautiful and magnificent. There are many ways to get here: Cars, motorcycles or buses. The schedule is as follows:
Cars and motorbikes : From Vung Tau, go along Highway 55. Remember to notice the sign that turns left 3km to Binh Chau hot spring
Bus : you catch snow car number 4 Vung Tau – Binh Chau. The bus stop is 5km from Binh Chau stream, where you can take a taxi or a bus from the tourist area to the resort.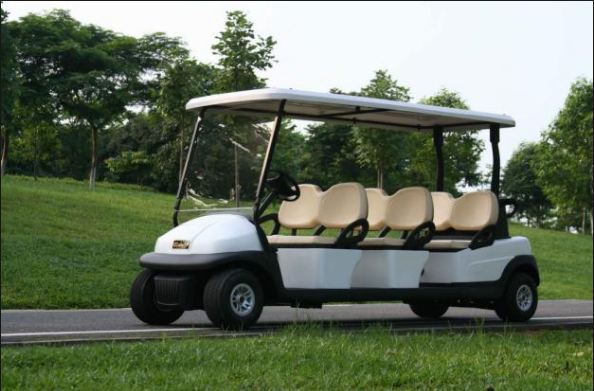 Electric car in eco-tourism area Saigon – Binh Chau
2. Rent motels and hotels in Binh Chau
The resort has a variety of motels, hotels and resorts suitable with the costs that you have set. In order to find the right room for you, you should determine the budget and find out in advance.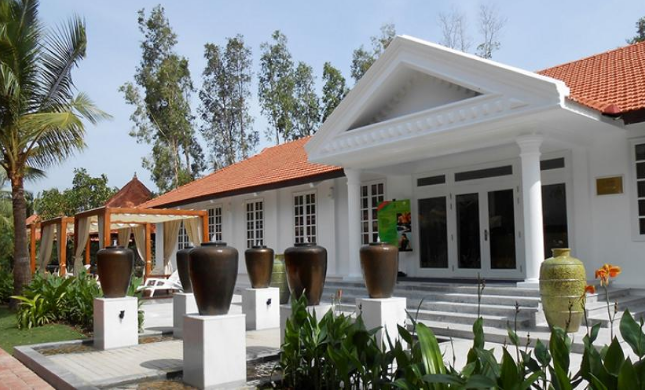 Hotels in Binh Chau
Saigon Binh Chau Eco Resort is an eco-resort located in Ho Coc, NH55, Binh Chau. Integrated with many resort, entertainment and entertainment services and a view overlooking the ecological garden, it brings the feeling of closeness to the most peaceful and quiet nature.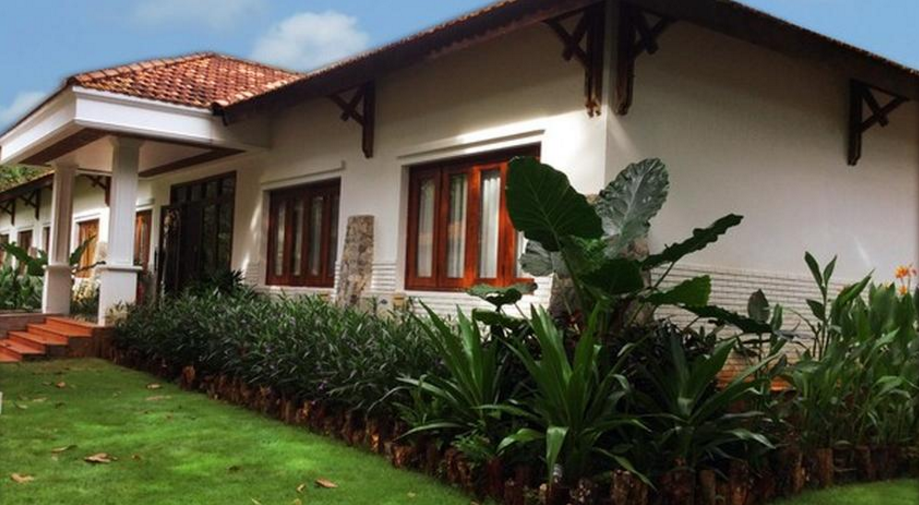 Saigon Binh Chau Hot Spring Resort
3. Experience should try in Binh Chau
3.1 Discovering Binh Chau hot spring area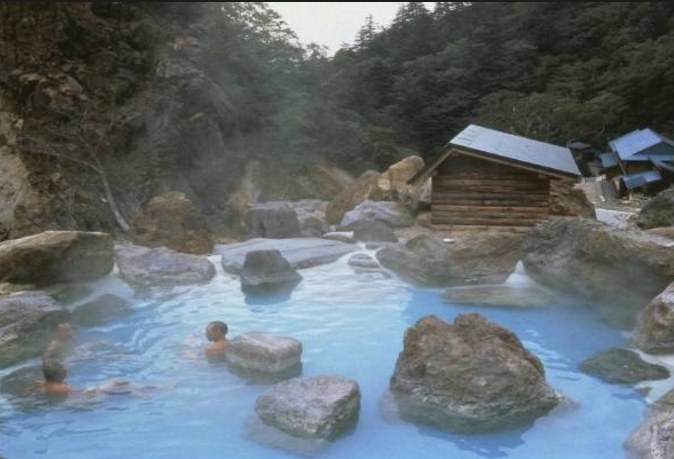 European average hot springs
Although located next to the coast, it has a landscape of a special eco-tourism area. Inside the untouched primeval forests are hot springs with temperatures from 30 to 80 degrees with 70 open-water sprays. The hot mineral springs here are like many other hot springs in the world that are effective in treating skin diseases and vascular and neurological diseases. This point has made the hot spring area more and more popular and attracted tourists.
Fun activities and services here
Hot mineral bath service
There are two forms of hot spring baths, such as bathing and bathing in streams . Bathing is about 30,000 VND / person and 20,000 VND / 1 person at Suoi Mo Lake and Que Huong Lake. Bathing in a group pool, the ticket price is VND 10,000 / 1 hour (for children) and VND 20,000 / 1 hour (for adults)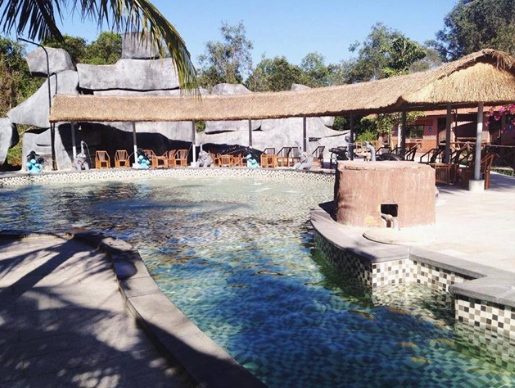 Take a bath in Binh Chau hot spring
Mud bath
With Price about 90,000 VND / 1 person / 1 hour. This service is quite attractive to women by the effect of skin purification and skin rejuvenation.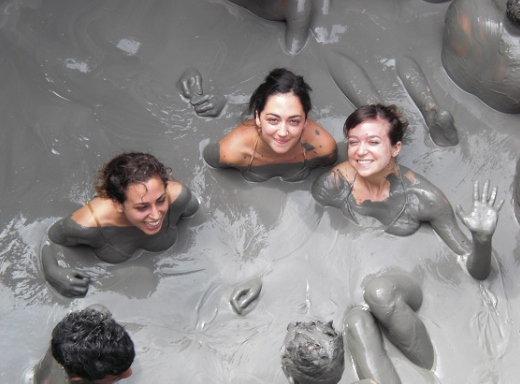 Experience Mud Bath
Hot water therapy
With this service, tourists will be able to soak their hands, soak their feet or immerse themselves in a 35 degree C stream to relieve stress and reduce the risk of cardiovascular and neurological diseases. Foot bath ticket for children is 30,000 – 40,000 VND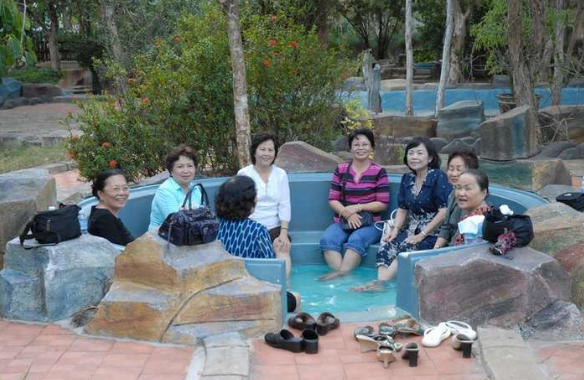 Foot bath therapy
Egg boiled activity
Is one of the most interesting activities in Binh Chau hot spring. You will drop the eggs in a hot spring and boil them for 10-15 minutes and the eggs will cook. Egg price is 6,000 VND / 1 fruit.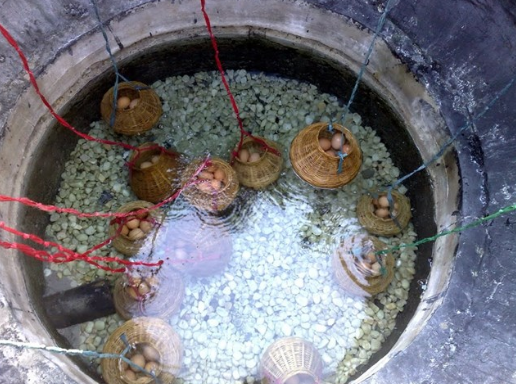 Egg boiled activity
In addition, crocodile fishing (you will have to rent a fishing rod and buy bait is 5,000 VND / 1 bait), ride a horse (cost about 60,000 VND / 1xe 6 people), watch animals like bears, pythons, porcupines, great eagle … is also a pastime that attracts tourists.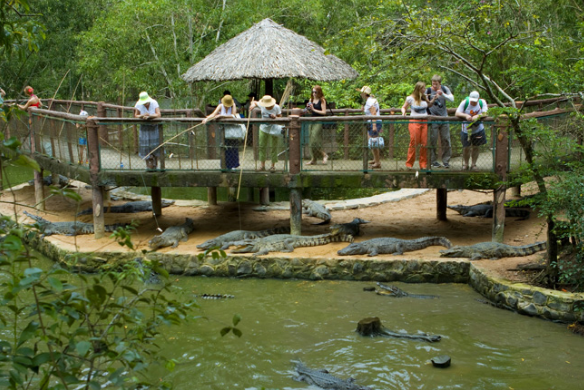 Crocodile fishing activities
3.2 Tourist area near Binh Chau hot spring.
Tourists can visit Ho Tram and Ho Coc about 15km away. These are beautiful beaches suitable for relaxation, playing and camping. Most hotels and resorts are located here.
1. Ho Tram
Before coming to Binh Chau, you will pass Ho Tram. Nature here is still very wild. You will feel the clear blue water that seems to be looking to the bottom, the wind blowing the surface of the lake creating fresh ripples. The pine green stretches.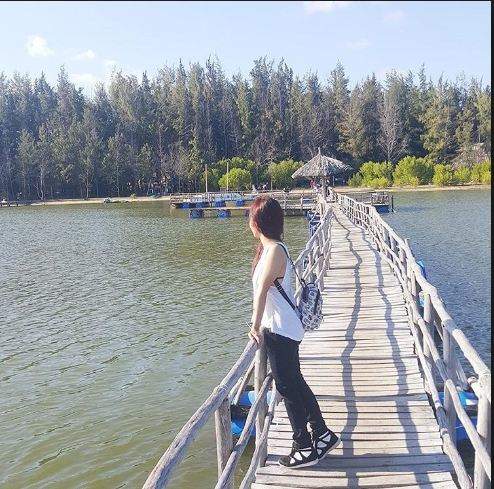 Visit Ho Tram
Besides, Ho Tram beach is full of sunshine and wind. There is Ho Tram tourist area, suitable for quiet and peaceful weekend breaks.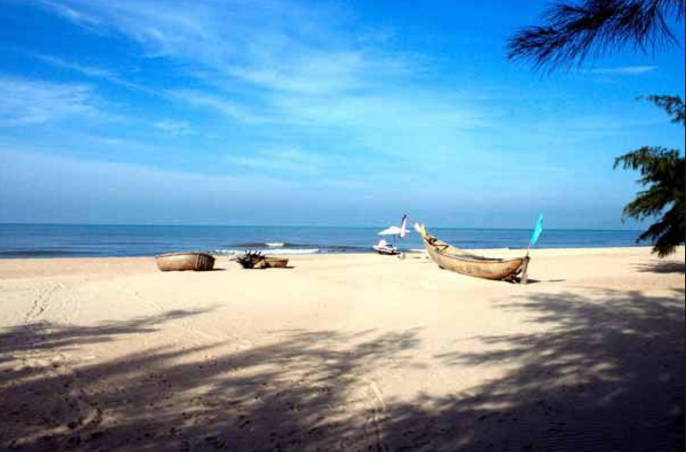 Ho Tram beach is sunny
2. Ho Coc
Following the road along Ho Tram beach, you will come to Ho Coc. Just go on the road one side is the sea, the other is the sand, you can feel the wild and poetic nature here.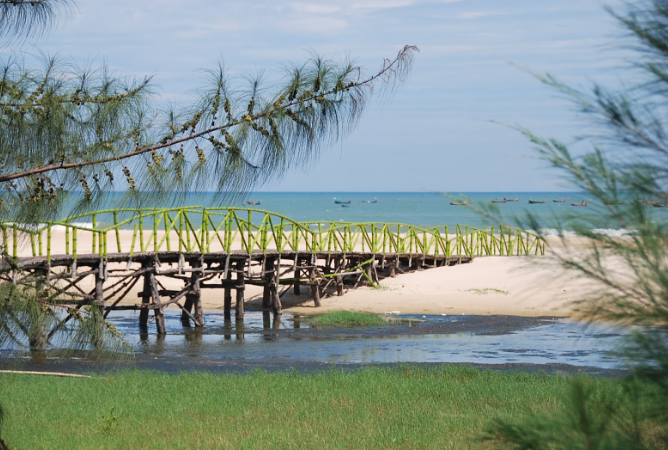 A poetic corner of Ho Coc
Ho Coc Beach is also a very pristine place with long and wide sandy beaches and blue sea. At this very place, a lot of wonderful wedding photos were born.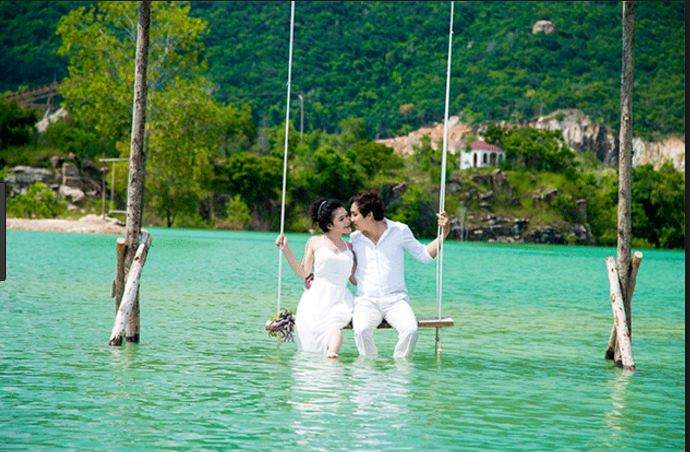 Visit Ho Coc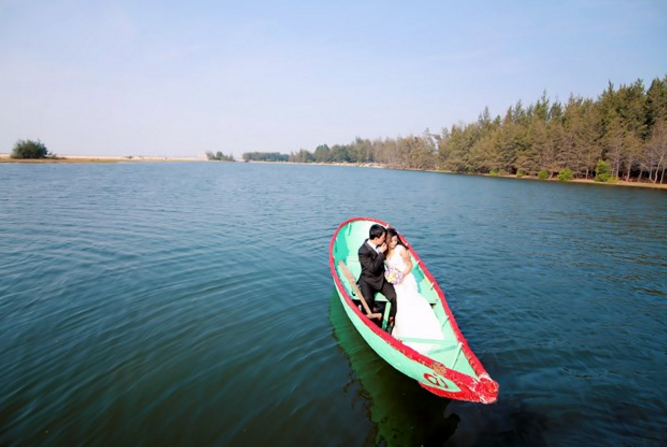 Unique wedding photos taken at Ho Coc
4. What to eat and drink?
The restaurant in the resort offers fresh seafood dishes and very affordable prices. Restaurant space is very airy, luxurious and ancient.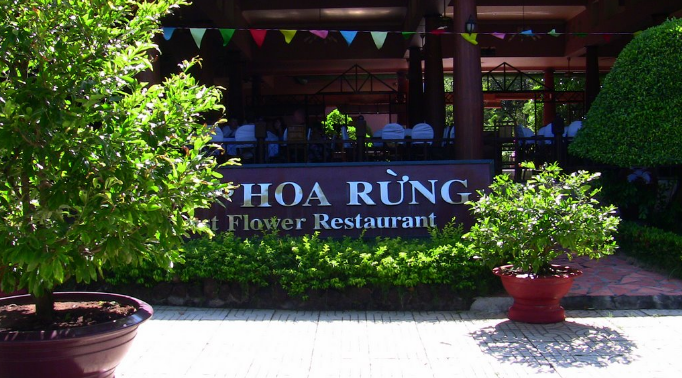 Hoa Rung Restaurant – Binh Chau tourist area
Binh Chau market or nearby Xuyen Moc market also has many delicious and attractive restaurants. Guests can choose fresh seafood and the owner will make it on the spot for you. Enjoying special foods in such a rustic way is memorable.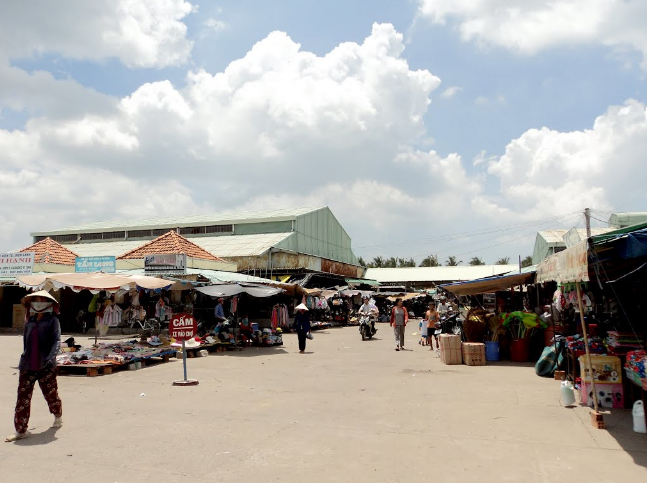 View of Binh Chau market
Seafood in Binh Chau tourist area
Binh Chau Resort is a perfect place to visit or picnic. The sea, forests and hot springs will help you relax and forget about the fatigue of everyday life.