With many tourists coming to Da Lat, one of the places they will visit is the College of Pedagogy. So what is so special that an ordinary college is so special in the hearts of visitors all over the world? Let's discover this place with VNTRIP.VN.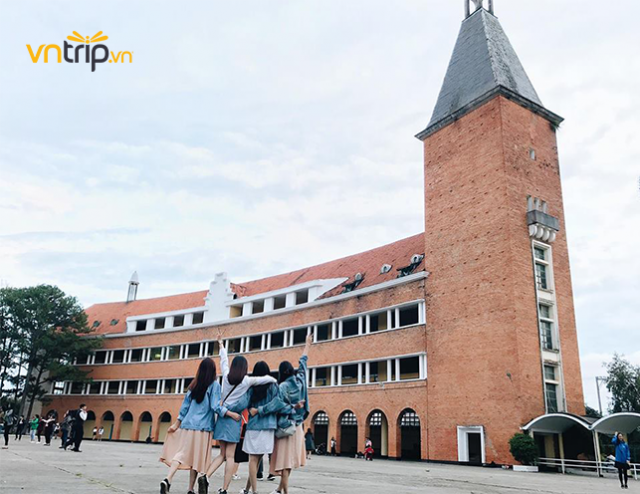 (Photo: Mai Phuong Co)
Dalat Pedagogical College was founded by the French in 1927 by the architect Moncet to directly design and direct the construction. Originally named Petit Lycée Dalat, the school was renamed Grand Lycée de Dalat in 1932 in honor of Dr. Alexandre Yersin, who had discovered the city of Dalat in June 1893.
A special feature of the school – this attraction that attracts tourists is the red brick walls of an arc. All bricks and roof tiles used in the construction of this building are manufactured and purchased directly in France, however, according to the erosion of time, the roof of the College of Education of Da Lat was replaced by Vietnam nibs because the original tiles are no longer usable.
(Photo: Collectibles)
The highlight of the building is a 54m high bell tower standing out in the middle of the vast space at the end of the arc. From the side of Xuan Huong Lake, visitors can see the highest peak of the bell tower at the school. This is like a giant pencil with a sharp tip, soaring in the vast sky. The crimson backroom bends softly, implying the shape of the book above. The former bell tower also had a clock tower but it has now been dismantled, and the bell tower has no more bells due to being lowered in the old regime.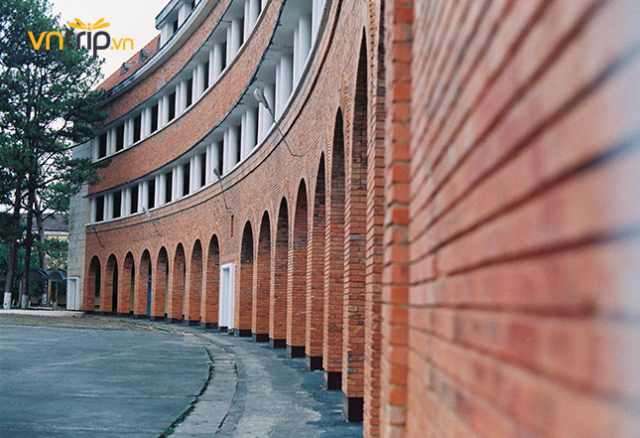 (Photo: Collectibles)
On the façade of the classroom, each column has two arches made of terracotta bricks with harmonious proportions creating a serene beauty for the block. The innovations in the classroom are shown in the slope roof, at the corner of the roof, with the roof window system, creating extremely delicate dot strokes created by the talented architect.
(Photo: Collectibles)
With such high symbolic figures, the French have worked hard to build a unique architectural work for teaching and learning, a symbol for studiousness, and a path of knowledge spread. wide.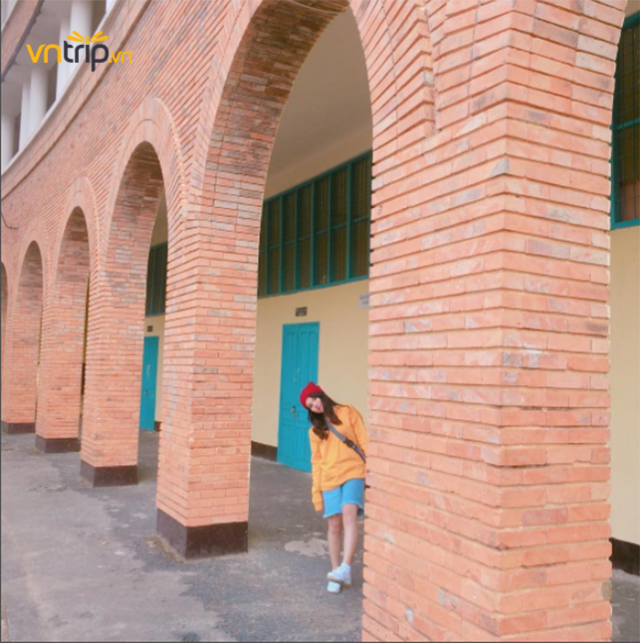 (Photo: Collectibles)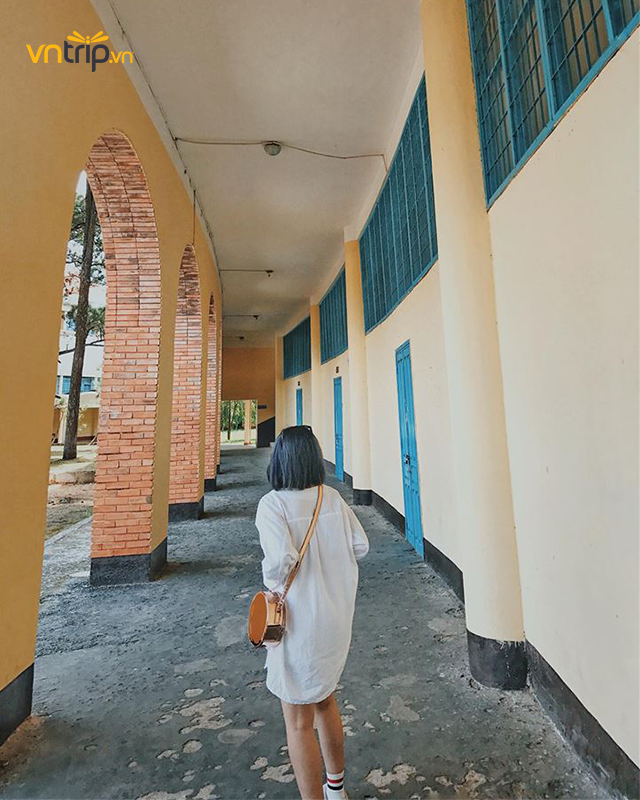 (Photo: Collectibles)
Today, the unique charm of Dalat Pedagogy College is one of the golden addresses that every visitor to Dalat wants to visit: "It is a big house that no one in Dalat can be ignored "Indochine newspaper at that time wrote.