Cam Tu Cau is a flower that not only possesses a captivating beauty but also possesses a noble sense of gratitude and sincere emotion. Cam Tu Cau Flower Valley is probably a must-visit tourist destination in Dalat for anyone coming to this dreamy land.
Cẩm Tú Cầu – Picture of a mountain town
Coming to the tourist destination of Da Lat , you will find Love Valley – a famous place of Dalat that anyone who visits this land wishes to visit once. The first feeling that anyone reaches the valley of love is the dream of the trees, the cover of flowers, the pine hills in the wind.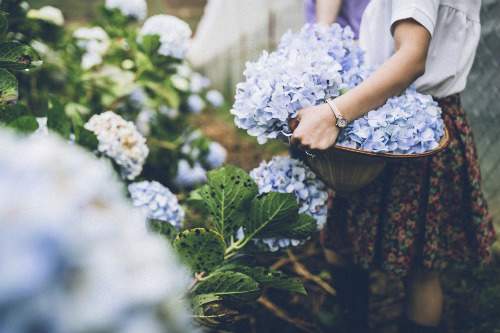 The ideal location for couples to visit Dalat (Image: ST)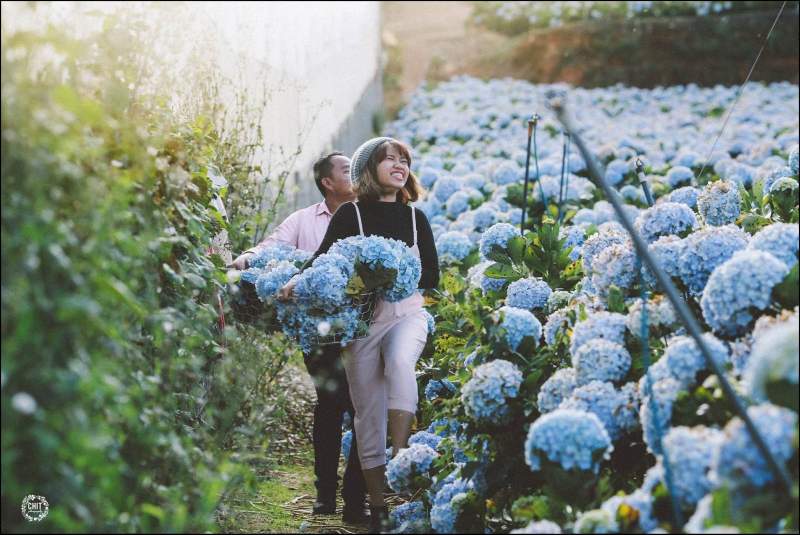 Capture the happy and romantic moment at hydrangea flower garden (Image: ST)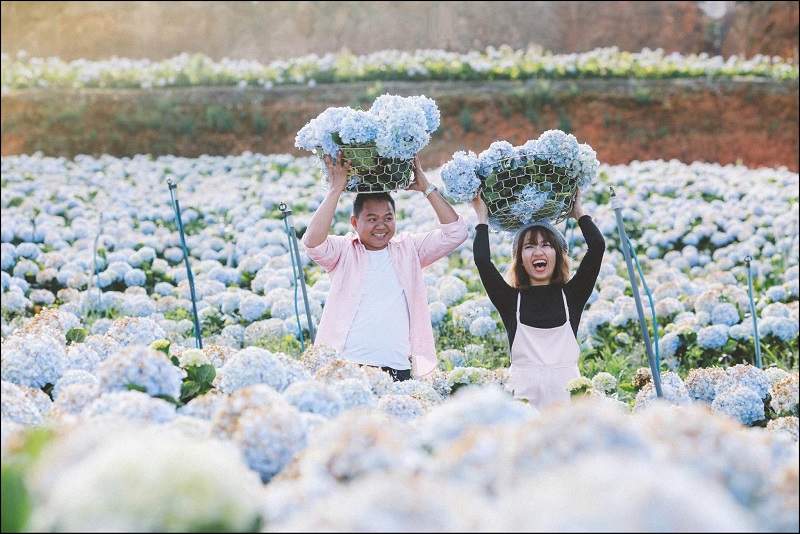 The purple color of hydrangeas makes meaningful love photos of couples
(Photo: ST)
Going through the red mulberry gardens, the lemon-laden lemon gardens, you will be really surprised at the scene of a valley running along the hillsides, showing a picture of a Cam Tu Cau flower garden with thousands of flowers blooming, A picture full of life.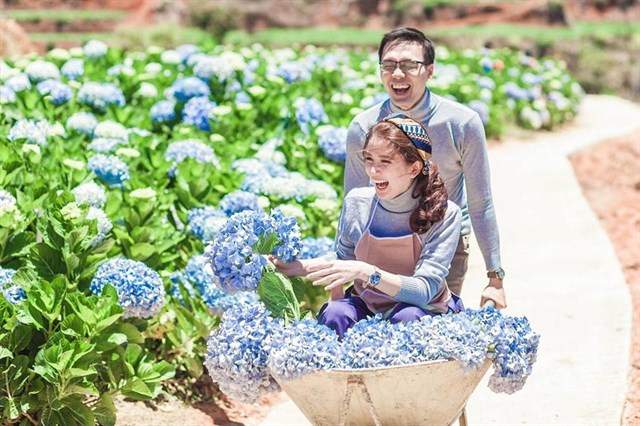 An incredibly beautiful and beautiful valley of Cam Tu Cau flowers (Image: ST)
Cam Tu Cau Flower Valley is located in the middle of four sides, soaring pine hills, with an area of over 2,000m2, planted in beds, stretching to the foot of the hill. After more than 3 months of careful care, the first colorful hydrangeas began to bloom, creating a picture filled with hydrangeas, causing anyone to be upset. It is a wonderful thing in this mountainous town.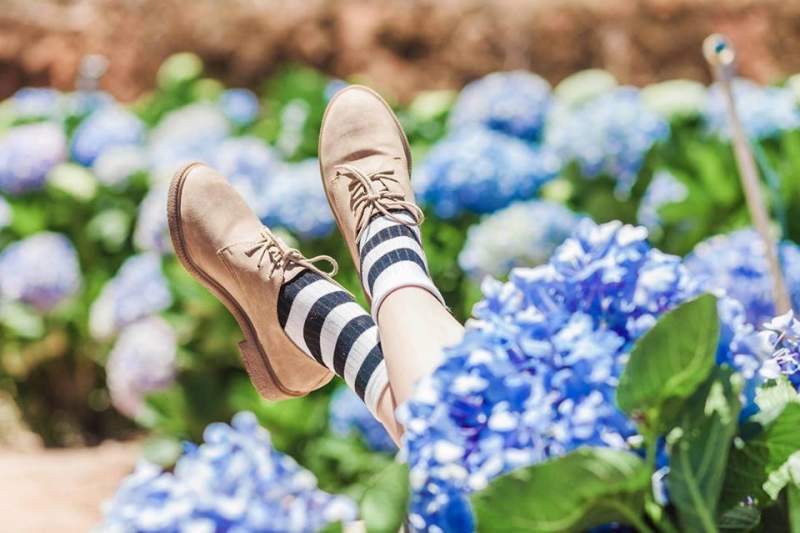 Standing in Cam Tu Cau Valley, Da Lat, panning everywhere is beautiful (Photo: ST)
Hoa Cam Tu Cau is concentrated in rows of beds, flaps, sides of hillsides, planted on both sides of the walkway, making the footsteps of visitors when passing through the beds of hydrangeas are feeling uneasy. emotion, because hydrangeas are so beautiful, so attractive.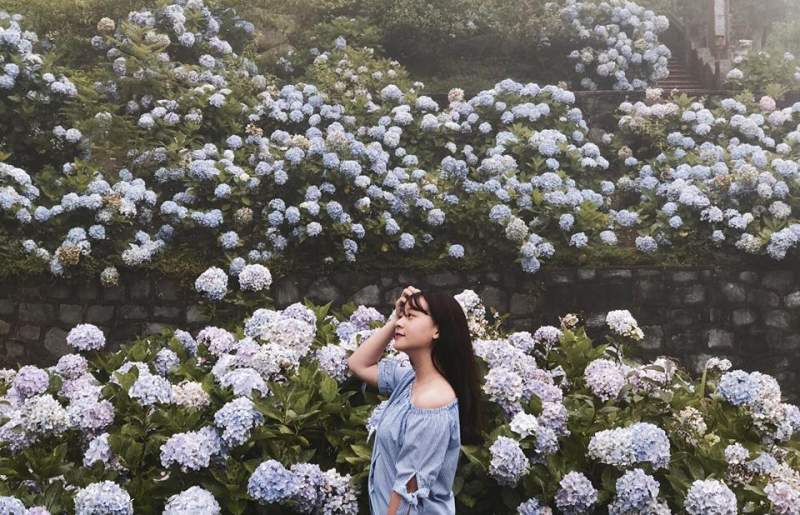 Create every shape in the beautiful Cam Tu Cau flower garden (Image: ST)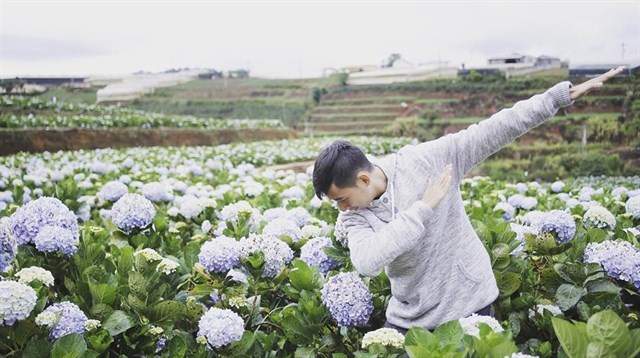 The film-like moments in hydrangeas valley (Image: ST)
The flower has strong stems and leaves, strong and green, blooming brightly and brightly, there are large flowers with a diameter of 35 to 40 cm, there must be few places with large flower of Cam Tu Cau. and as beautiful as here. Especially the scale of planting and large space like here.
Cẩm Tú Cầu – Flower of sincere affection
Not only is the destination for flower lovers, Cam Tu Cau valley is planted to visit, film and take photos of visitors. Flowers from here are also sold to many places, the largest of which is the Hanoi market to decorate flowers for the bride on the day of the float.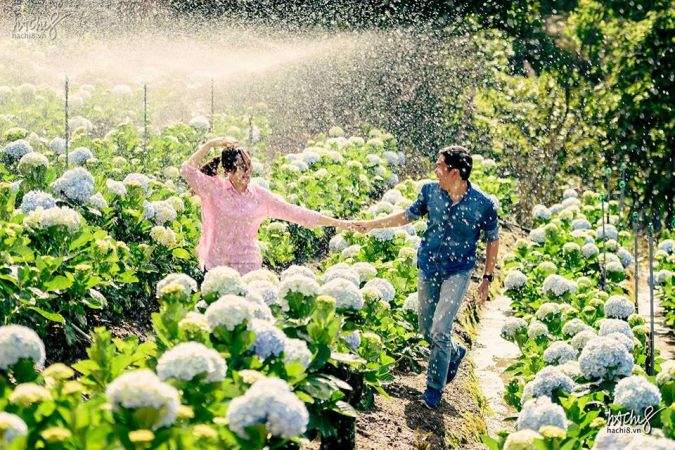 Take beautiful photos with the lovely and beautiful hydrangeas (Photo: ST)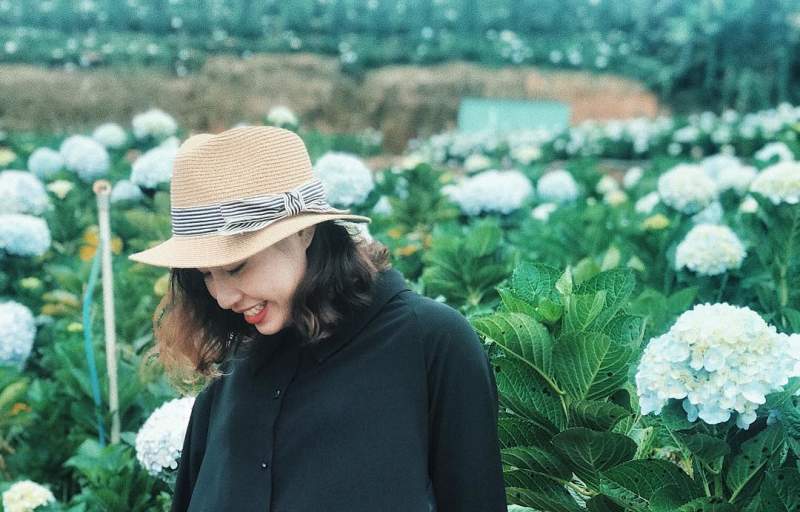 Hydrangeas valleys are so large that it makes you feel like you were caught in the middle
(Photo: ST)
Not only carrying in itself the charming beauty, Cam Tu Cau also possesses a noble meaning that is gratitude and sincere emotions. For that reason, hydrangeas are often used to express gratitude to those who have been kind, grateful to you, or sincerely apologized to someone.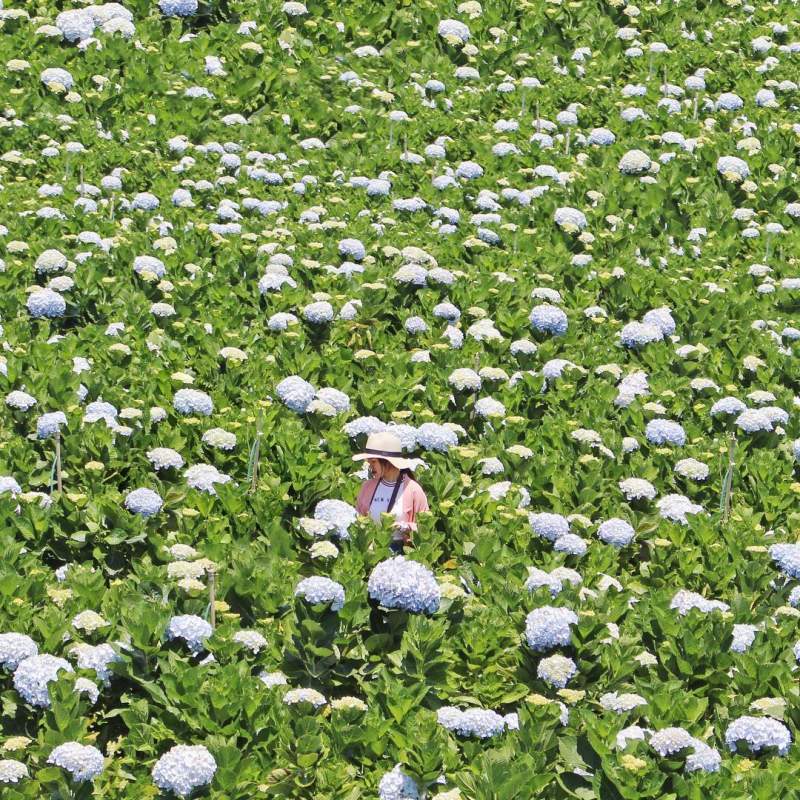 Pose a "deep" pose with a dreamy purple heart (Image: ST)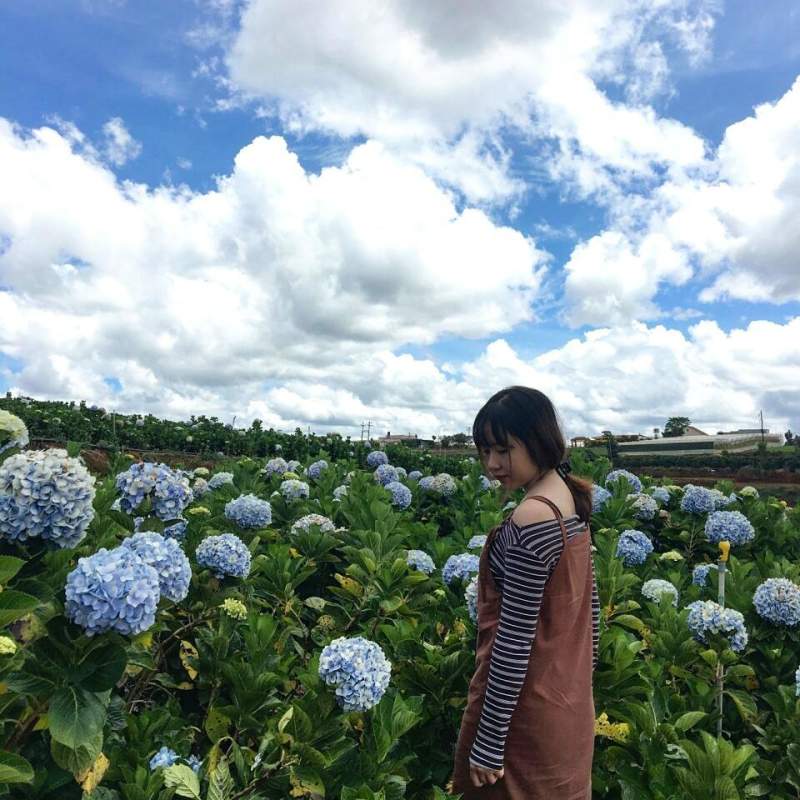 Hoa Cam Tu Cau is present all the way to Dalat, not just in the valley (Image: ST)
The poetic beauty of Cam Tu Cau flowers has contributed to the charm and attractiveness of Dalat tourism . And then, when leaving this dreamland, the images of hydrangeas still remain intact in the mind, so that every season of hydrangeas blooming in their hearts will be fluttering, and want to visit Da Lat to immerse yourself in the purple of this flower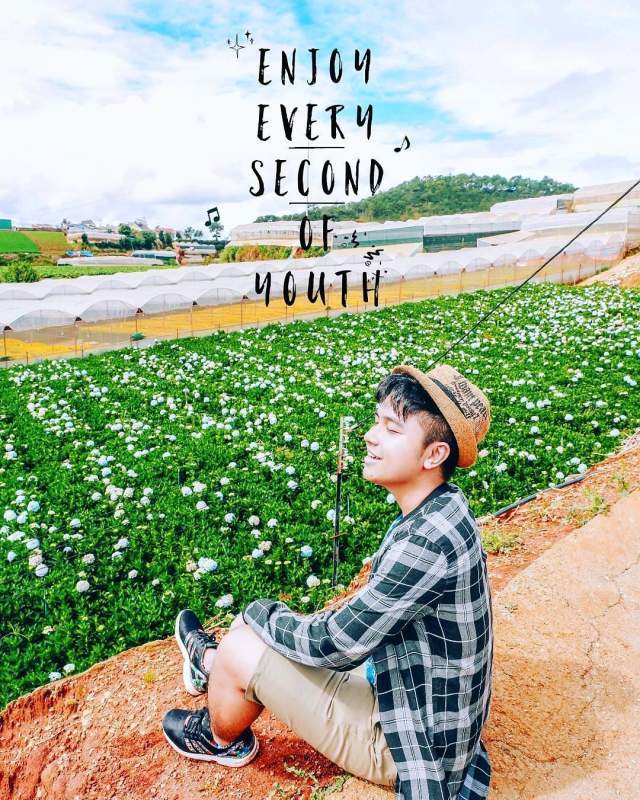 Coming here and relaxing among nature dispel sorrow (Image: ST)
In the hustle and bustle of life, sometimes people need to be relaxed at times and enjoy flowers, especially flowers in the misty land of Dalat is also a way to make the mind. our soul is gently relaxed by the beauty of nature and the artistic hand of the creator. Coming to Da Lat tourist destination , discovering and spreading your heart in Cam Tu Cau flower valley, all worries and sorrows suddenly disappear, life seems so beautiful. It is a shame that the " Kingdom of Hydrangeas – Love Valley".