Life today is more bustling and bustling, making you feel tired and want to find a peaceful space to rest and relax. And to solve this problem, today we would like to share with you an ideal resting place to be able to balance your emotions. That is the Quan Am Cac Pagoda – Vung Tau.
Quan Am Pagoda – The sacred Buddha temple in Vung Tau
Some information about the temple
Although not as crowded and crowded as other tourist destinations in Vung Tau. But Guan Yin is the place for you to immerse yourself in a place of peace, tranquility, enjoy a peaceful life.
Road to the temple
Located 108km from the city of Saigon, it will take you more than 2 hours to get here. You can ride a motorbike, bus or car to Quan Am Temple. For those of you in Saigon, you should ride to Vung Tau city, then follow the following route:
– From the center of Vung Tau city, you go to the Southwest on the Thirty April Street to Do Luong. Go to the roundabout, you take the 1st exit to enter Nguyen An Ninh. At Ben Dinh Cuc Drugstore, continue to go straight to Tran Phu to Lien Phuong Electrical Group 5-6 then turn left. From here, you can ask the people here the way to Quan Am Cac Pagoda.
Journey to explore Quan Am Cac Pagoda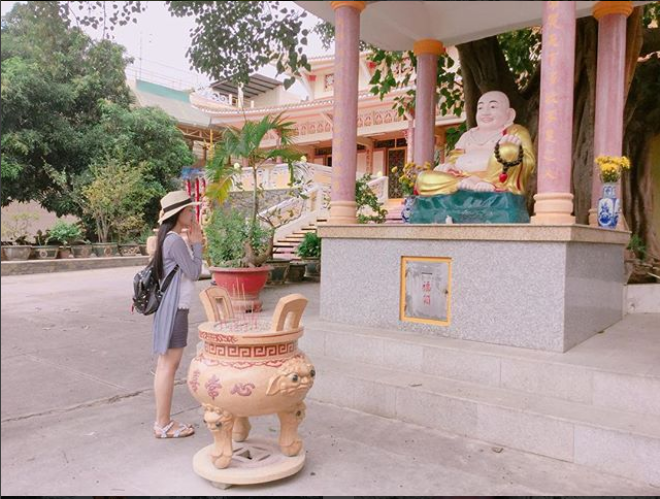 To get to the temple, visitors will have to weave on the ancient stone steps between the small trail. Although it will make you feel tired during the walk, thanks to the shade from the foliage on the path will make the trip more comfortable. Not only that, you also admire the great space on the ridge, listen to the echoes of the mountains from the birds and somewhere temple bells resound.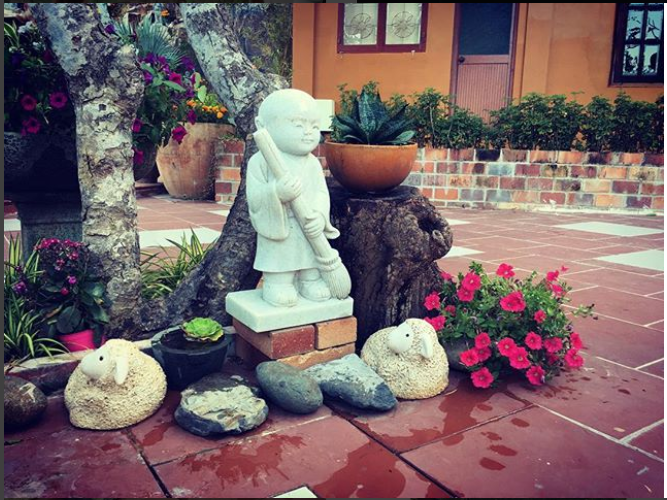 Thanks to the fresh air, tranquility and tranquility at the temple will help anyone coming to Quan Am Cac, also dispel all worries and tiredness of life. Not only thanks to the depressing scenery, you can also share your feelings and feelings with the Masters here to ease the sadness.
On the full moon days or the 1st, the Quan Am always held events for Buddhists to attend. Visitors here will also admire and learn about the culture and rituals of the Buddha. In addition, visitors staying here also enjoy a vegetarian meal at a simple and extremely rustic temple.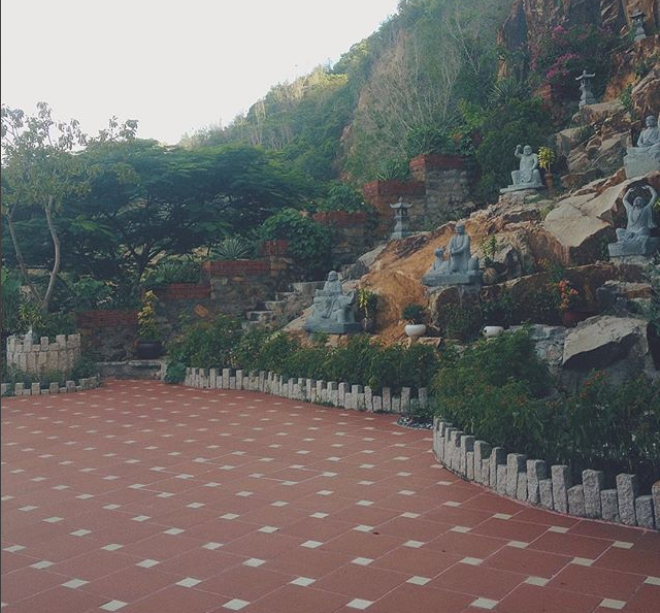 List of hotels near Quan Am Cac Pagoda
Because Quan Am Cac Pagoda is located halfway up the mountain, so if you want to spend the night, you can sleep at the temple. In addition, you can also choose the following hotels near the temple.
– Cassabella Hotel & Apartments: 356 Tran Phu, Vung Tau City. Room price: $ 27 / night.
– Thang Oanh Motel: 192 Tran Phu, Ward 5, Vung Tau City. Room price: 132 $ / night.
– Tan Son Nhat Con island Resort: 6, Nguyen Duc Thuan, Ward 9, Vung Tau City. Room price: 56 $ / night
– Kien Nhi Tam Guest House: 74 Truong Van Bang, Ward 7, Vung Tau City. Room price: $ 10 / night.
– Sunday Villa Homestay: 268 / 6b Tran Phu, Ward 5, Vung Tau City. Room price: 11 $ / night.
– Nathalie's Vung Tau Hotel: 220A Tran Phu, Ward 5, Vung Tau City. Room price: $ 30 / night.
If you have the opportunity to set foot in Vung Tau, then take some time to visit Quan Am Cac Pagoda to dispel all the sorrowful advantages. Definitely will not let you down. Here are some beautiful images of Quan Am Cac Pagoda for you to admire.