Voted as one of the most beautiful islands in Asia, Con Dao is gradually becoming a tourist destination that attracts a lot of domestic and foreign tourists every year. The charming natural scenery, the harmony of mountains and rivers along with the mysterious and idyllic beauty hangs forever in the hearts of those who have once been here. In order for your trip to be full of joy, do not forget to bring VietNampeace's "pocket" travel guide to Con Dao.
I. Location
Con Dao – an archipelago off the coast of the South Vietnam where is associated with many historical events in the process of national liberation. Recently, Con Dao was honored to be voted as one of the "12 most peaceful islands in Asia" according to the famous newspaper CNN.
Con Dao is located about 97 nautical miles from Vung Tau city, belonging to Ba Ria – Vung Tau province. The archipelago has a total land area of about 76 km2, including sixteen islands, of which Con Son Island is the largest.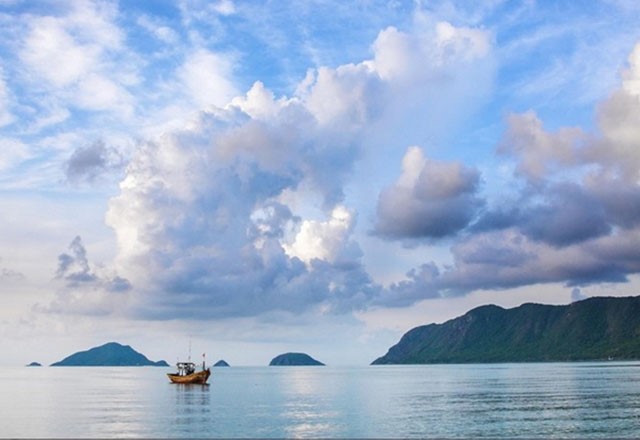 Con Dao beauty makes tourists forget all melancholy (Image: Collection)
II. Transportation to Con Dao Vung Tau
Planes : Con Con currently has Con Son airport for domestic flights from two locations Saigon and Can Tho, no afternoon from Hanoi. Flight ticket price from Saigon to Con Dao is about 1,000,000 VND / way and the ticket price for Can Tho – Con Dao is about 750,000 VND / way.
Train: You can also choose a ship as a means of transportation to Con Dao with fares ranging from 200,000 to 300,000 VND. However, you should consider carefully because the train time is quite long (about 11-12 hours) and for those who are seasick, taking the train for such a long time will be quite tiring.
III. The famous attractions in Con Dao
1. Dam Tre Bay
Dam Tre Bay with wild beauty, idyllic to "melt" people's hearts. Coming here, you will not only immerse in the pristine beauty of the river but also explore the mangrove forest, watch bird's nest in the breeding season.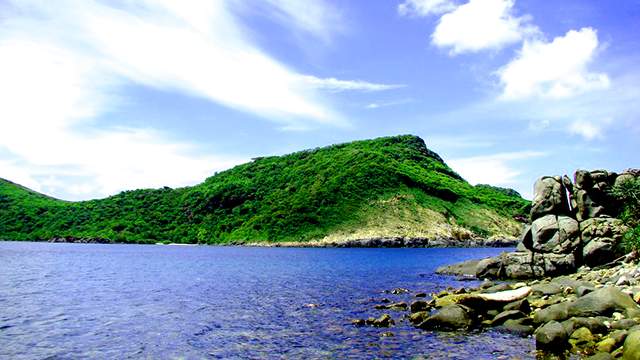 The pristine beauty of one corner of Dam Tre Bay, Con Dao (Photo: Collection)
2. Con Son Bay
An indispensable place in the tourist guide of Con Dao is Con Son Bay. The bay consists of a system of 14 large and small islands including islands gathered like a big family and clusters of islands towering in the middle of the ocean. The colorful dreamy islands with more beautiful corals under the golden sun will make visitors unable to take their eyes off.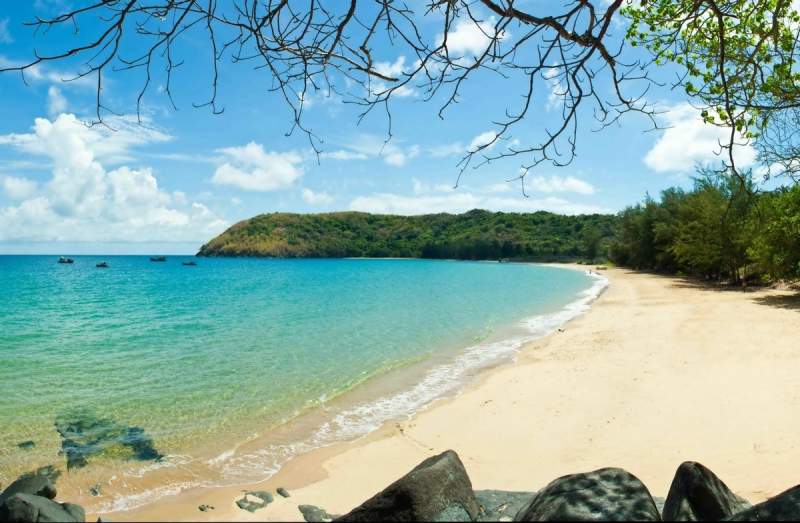 Traveling in Con Dao, exploring the life of fishermen in Con Son Bay Vietnam (Photo: Collection)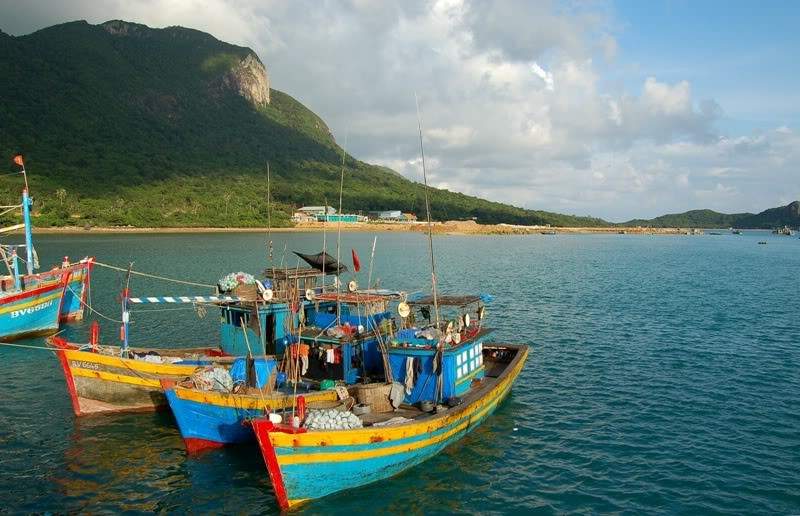 The scene is both mysterious and peaceful on Con Son Bay (Image: Collection)
3. Lo Voi Beach
Located in the Northeast of Con Dao town, Lo Voi and An Hai beaches is one of the most beautiful beaches at both ends of the island. Coming here, visitors will feel the fresh and wild air of Con Dao with the clear water reflecting the clouds and sky. When traveling to Con Dao, you should not miss this place.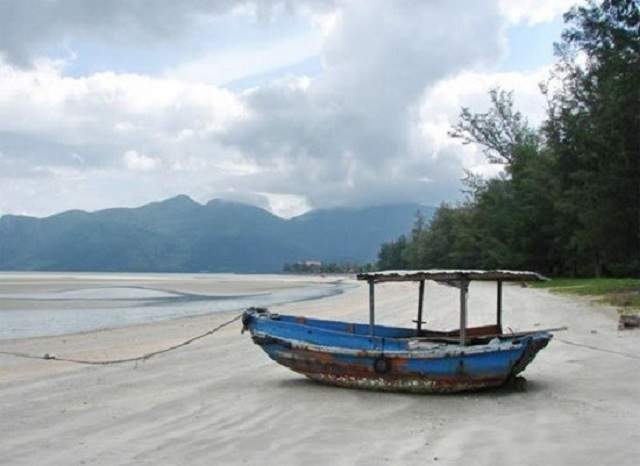 The wildness of Lo Voi beach in Con Dao Vung Tau (Image: Collection)
4. An Hai beach
Located in the center of Con Dao district, An Hai beach is one of the most beautiful beaches in Con Dao, visitors need to walk about 10 minutes from the center to the beach. The sea is calm with long white sand, smooth water, shines in the ancient ocean, which is suitable for picnics.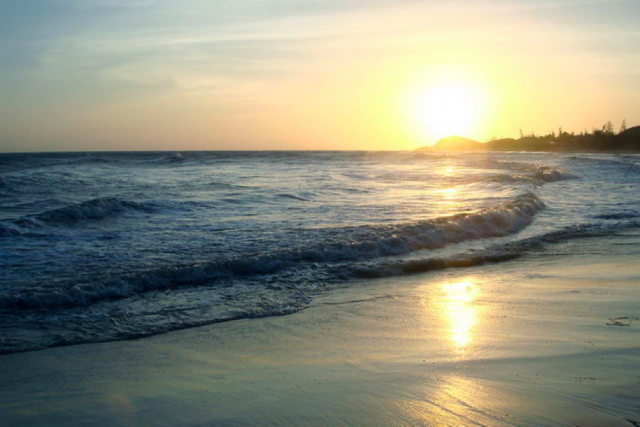 The natural beauty at An Hai beach, Con Dao (Image: Collection)
5. Dam Trau beach
Dam Trau beach is compared to a very beautiful name of a "sleeping fairy", although this place has a beautiful and picturesque scenery, but it is not known much. 14km from the center of the town and 12km from Co Ong airport, Dam Trau is an ideal destination for picnics, swimming, coral viewing and adventure adventure, exploring the remote islands, right on the spot. This is in your travel guide Con Dao offline.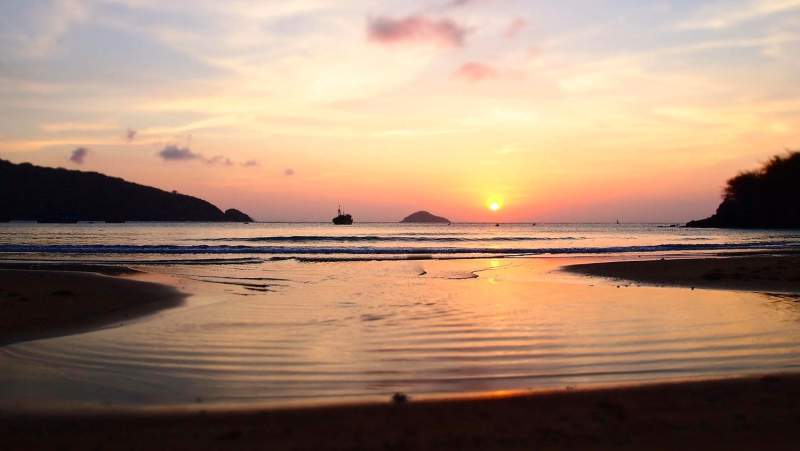 Dawn on Dam Trau beach (Image: Collection)
6. Hon Cau
Con Son archipelago has only 2 islands with groundwater, including Cau island. In front of Hon Cau is a stretch of white sand hugging a mountain that looks like a bow, dotted on it with rows of coconut trees, maple trees "putting themselves" in the wind, the waves rushing the shore. white foam, all forming a beautiful scenery to the heart.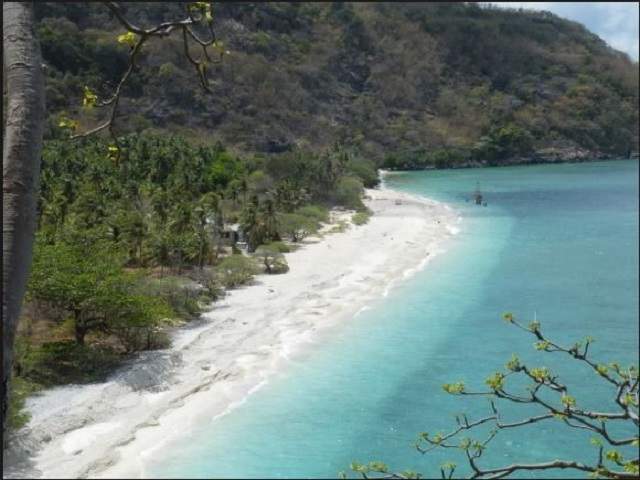 Hon Cau white sand beach (Photo: Collection)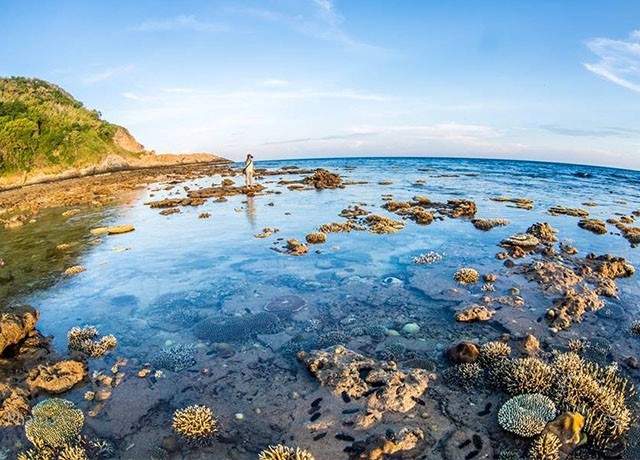 Traveling to Con Dao is definitely a must to watch the beauty of Hon Cau coral reef (Image: Collection)
7. Hon Tre Lon
It is said to be the main breeding ground for sea turtles and is also an ideal place to watch corals. In addition, Tre Lon is also home to forests with extremely rich vegetation, contributing to creating a green paradise for Con Dao. You can visit this island by boat along the route from Con Son to Hon Lon.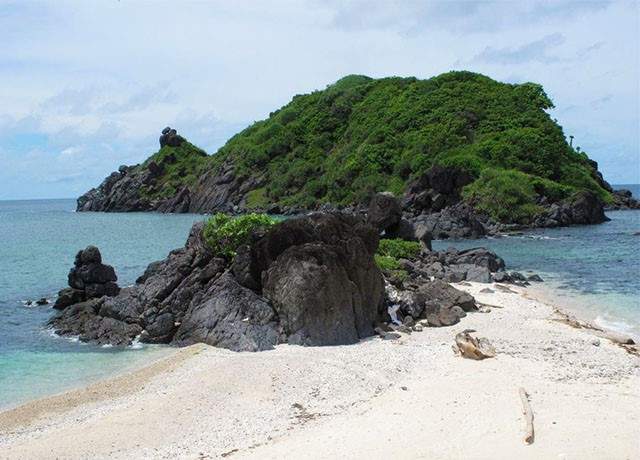 View of a corner of Big Bamboo Islet (Image: Collection)
8. Hon Bay Canh
Ranked the second in the island population in Con Dao in terms of area, where the climate is fresh and cool all year round due to being covered by primeval forests.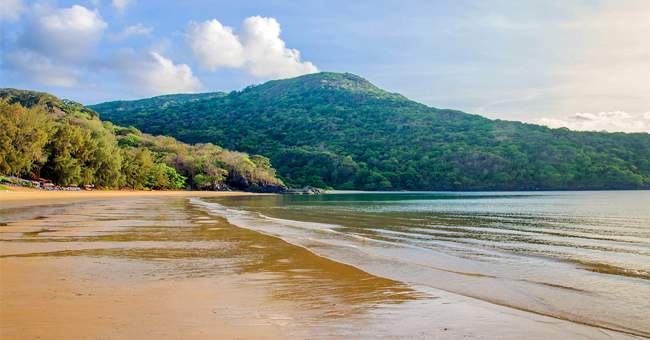 Beautiful scenery – Bay Bay Canh (Photo: Collection)
Imagine the scenery is floating on the river to admire the beauty of a pristine place or dive under the sea to see the colorful coral reefs that are truly adventurous.
9. Hon Ba
Hon Ba – the name comes from a story full of sacred motherhood. It is said that when Nguyen Anh wanted to ask for help from the French army, he sent the prince hostage, before that scene, Phi Yen wholeheartedly tried but could not, she was imprisoned by Nguyen Anh herself. a rock cave on this island.
Later, to remember this woman, An An temple was built to worship Phi Phi's temple.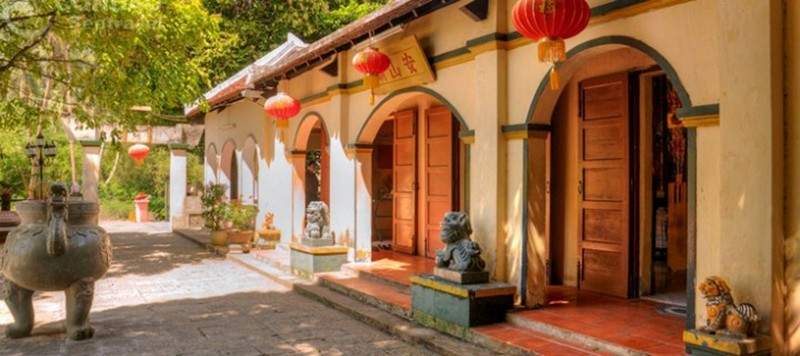 Temple of Phi Yen and Nguyen Anh's wife (Image: Collection)
10. Shark's Nose
Contrary to the somewhat aggressive name "Shark's Nose", it has a beautiful peaceful landscape. Bai Nhát here is famous for pristine scenery, far away are two mountains shaped like lovers sitting side by side. Photographers must love it because they will hunt a series of beautiful, dreamy pictures.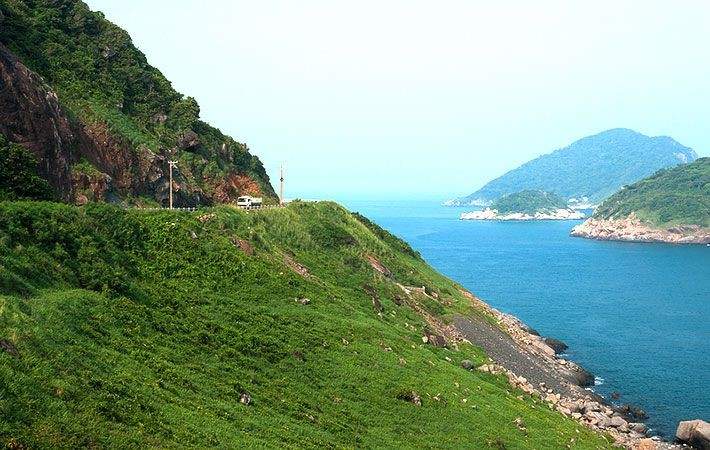 The peaceful and quiet setting of Shark's nose (Image: Collection)
11. Ong Dung primary forest
Belonging to Con Dao National Park, Ong Dung beach is famous for the green beauty of the sea waters along with the image of pebbles piled on top of the rock. Ong Dung Beach is used by the people here by developing sightseeing trips on the islands by motor canoe combined with bird fishing or diving under the immense sea to see the reefs. coral in vibrant colors. Especially coming here you will have the opportunity to participate in exciting trekking activities.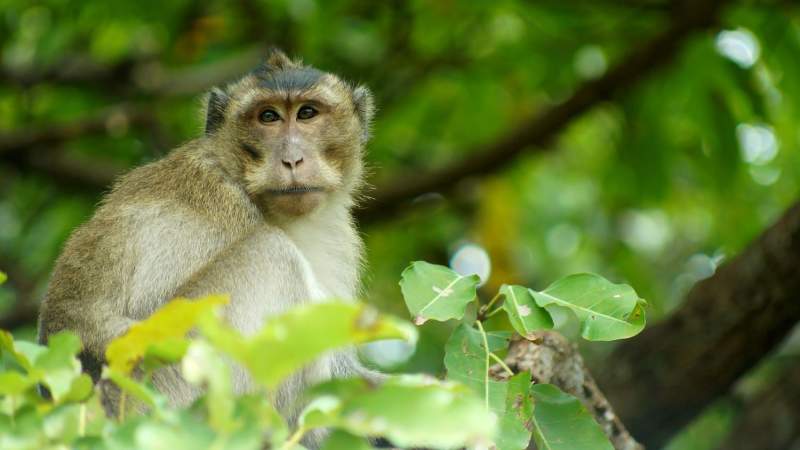 Ecosystem in Ong Dung primary forest (Photo: Collection)
12. So Ray
So Ray is located on Con Son Island and has a height of 260m above sea level. Coming to So Ray, you can walk to visit the rainforest with many fancy trees and wild animals. In addition, So Ray is also a place to save traces of ancient stone houses built during the French colonial period with the labor of Communist prisoners. A special feature, in the middle of the forest is a flat stilt house – where you can see the whole town of Con Son.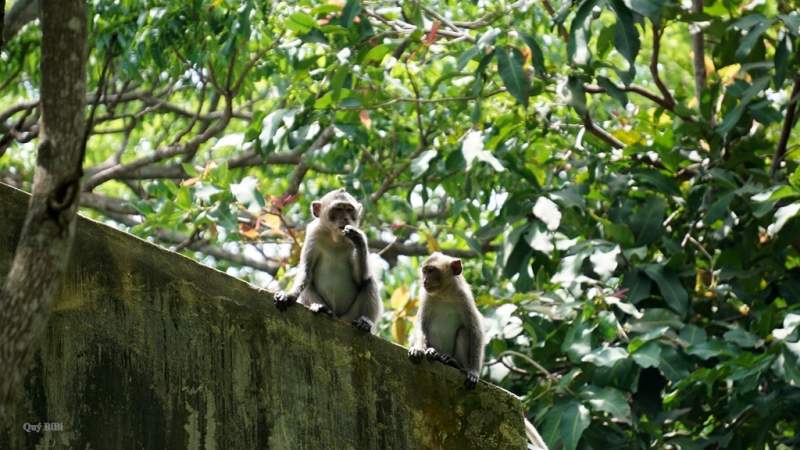 Forest with diverse vegetation (Image: Collection)
13. Con Dao National Park
There is a total area of nearly 6000 hectares on land and 14,000 hectares under water. Con Dao National Park still has its pristine appearance due to human activities that have not greatly changed the nature of marine ecosystems.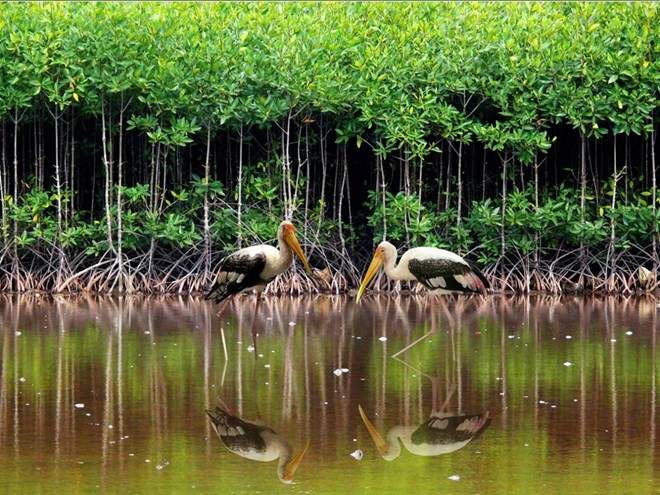 Abundant ecosystem in Con Dao National Park (Photo: Collection)
14. The Peak of the Cross
Located in the southwest of Con Son Island, the Holy Cross mountain is the highest mountain in Con Dao, associated with many love legends. This place is known as the "roof" of Con Dao because not many people can climb to the towering mountain top covered with mist. This is one of the places you should visit when traveling to Con Dao.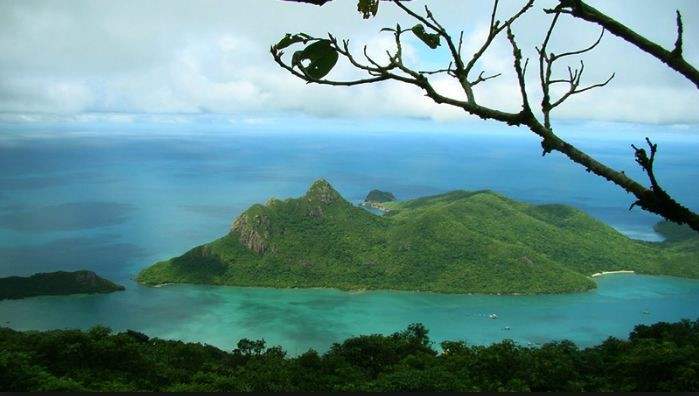 Mount of the Cross – Con Dao (Image: Collection)
However, through the events of time and history, the top of the Cross has been greatly altered and the name of the Cross has gradually been forgotten.
15. Nui Mot Temple
Nui Mot Temple, also known as Van Son Tu, is considered to be the most beautiful temple in Vietnam, a majestic beauty spot that you cannot miss when visiting Con Dao. From here, you can capture the whole scenery of Con Dao, the front is the sea of waves, the back is the green mountains.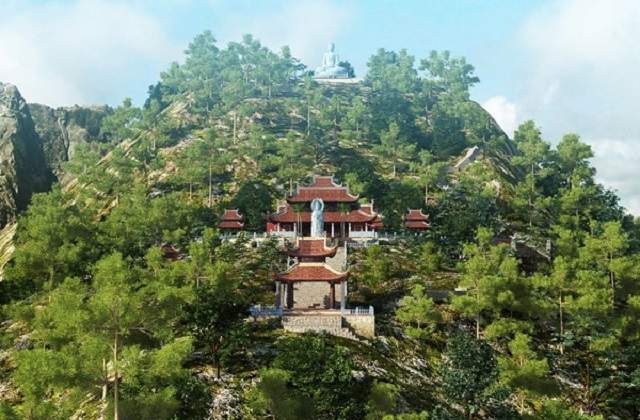 Beautiful scenery at Nui Mot Con Dao pagoda in Vung Tau (Image: Collection)
16. Historical places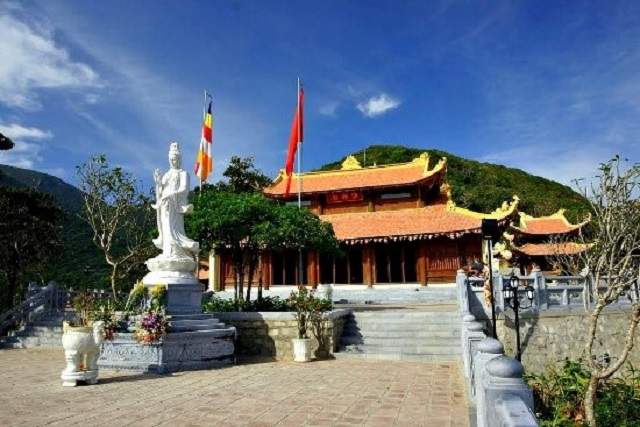 The Palace of Gods at Con Dao Vung Tau (Image: Collection)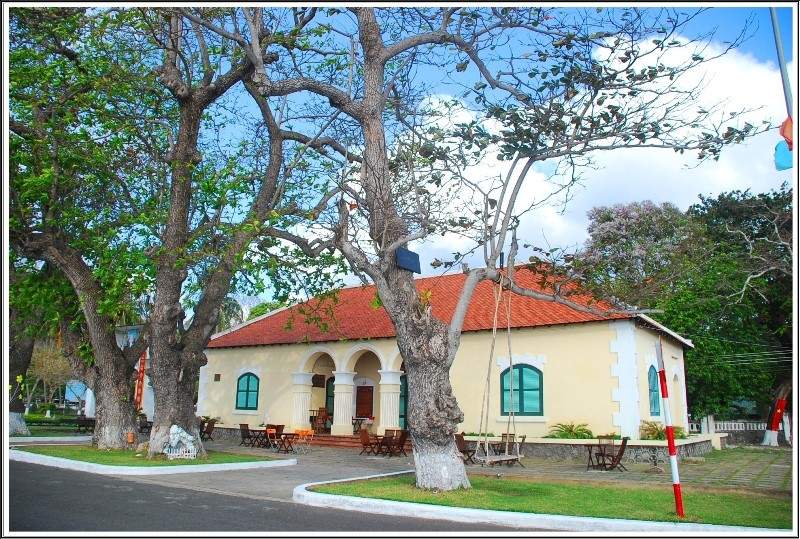 Cong Quan House (Photo: Collection)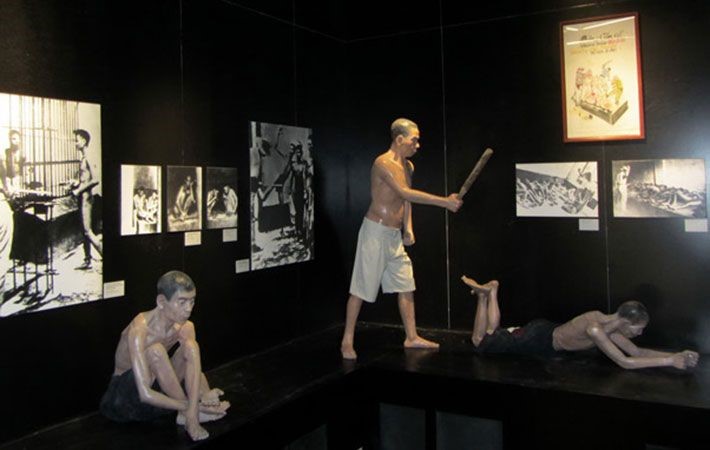 Museum of Con Dao memorable tourist destination (Image: Collection)
The "barbaric" scene is recreated inside the Phu Son prison camp (Image: Collection)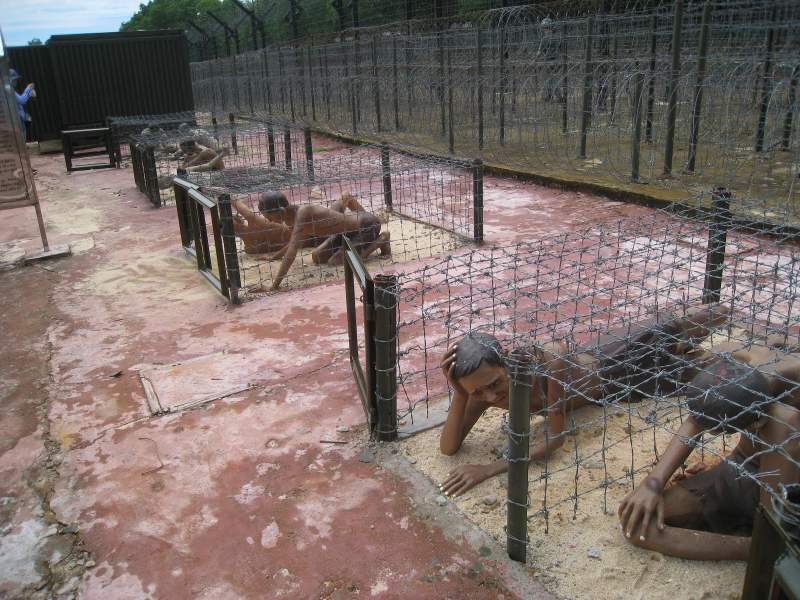 Tiger cage relic area – The scene that touched you to tears (Image: Collection)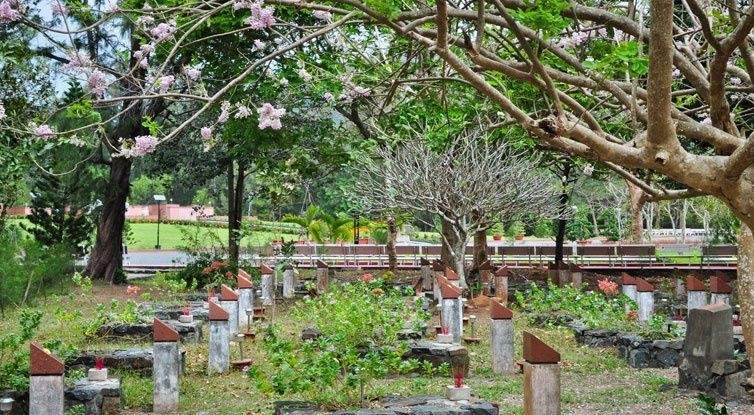 Hang Duong Cemetery – The resting place of many Communist soldiers, including Ms. Vo Thi Sau (Image: Collection)
BECAUSE. What to play in Con Dao
Join the Con Dao diving tour to see the coral (Photo: Collection)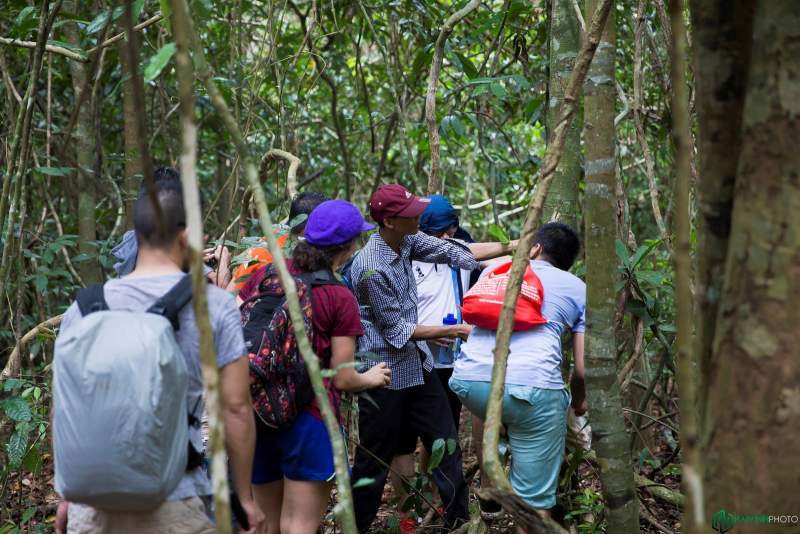 Trekking in Ong Dung primary forest (Image: Collection)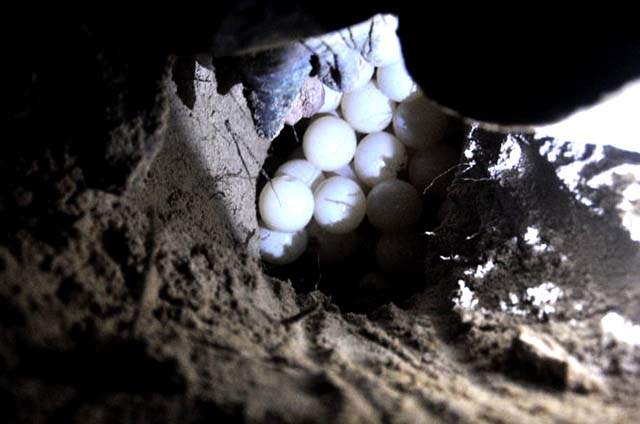 See turtles lay eggs at Hon Con Tre island (Image: Collection)
Wander around every corner, especially remember to visit Ton Duc Thang – The most beautiful road Con Dao to take photos to check in "super virtual" (Image: Collection)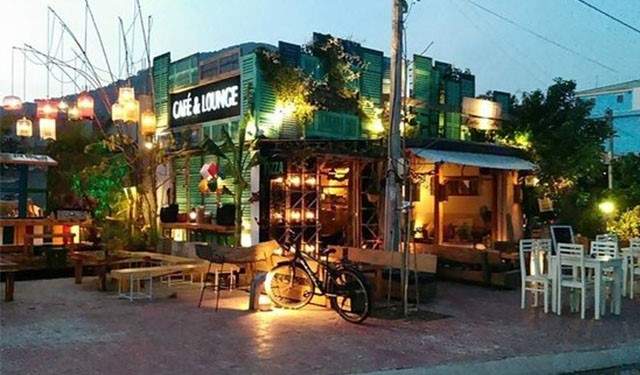 Sipping coffee flavor (Image: Collection)
V. Special dishes of Con Dao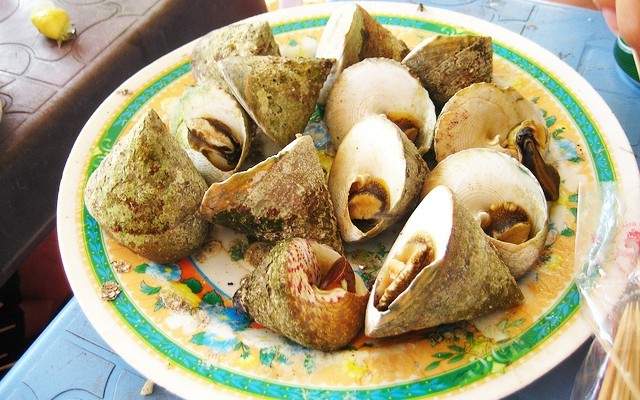 Pictures of her strange snail breast dishes (Image: Collection)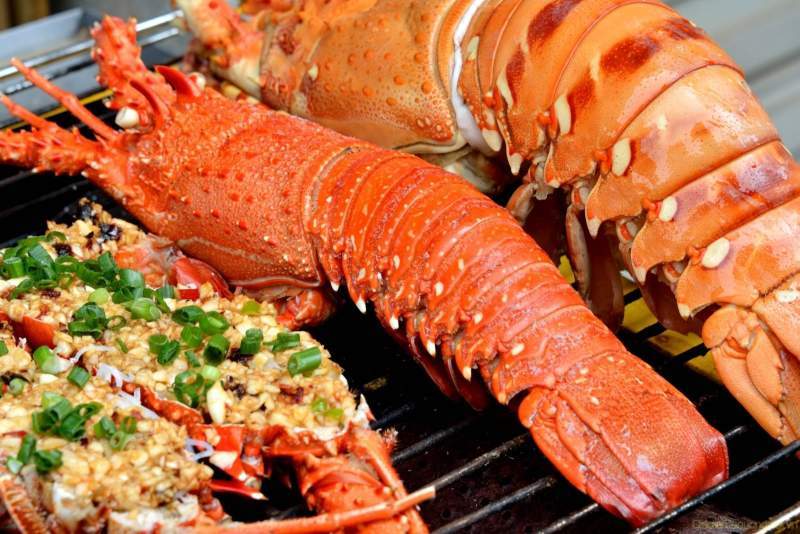 Red lobster, Con Dao specialty (Photo: Collection)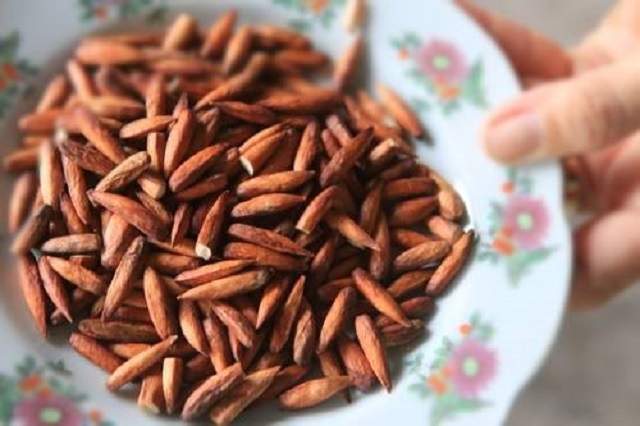 Specialties of Almond seed jam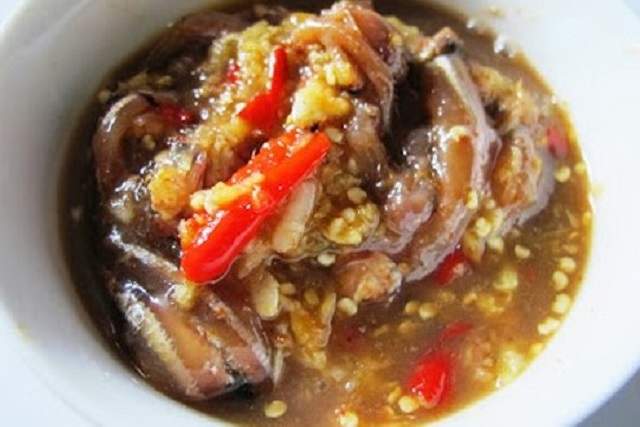 Anchovy sauce – An indispensable dipping sauce in people's meals here (Image: Collection)
BECAUSE. Resting place in Con Dao
Book now at VietNampeace to get attractive deals!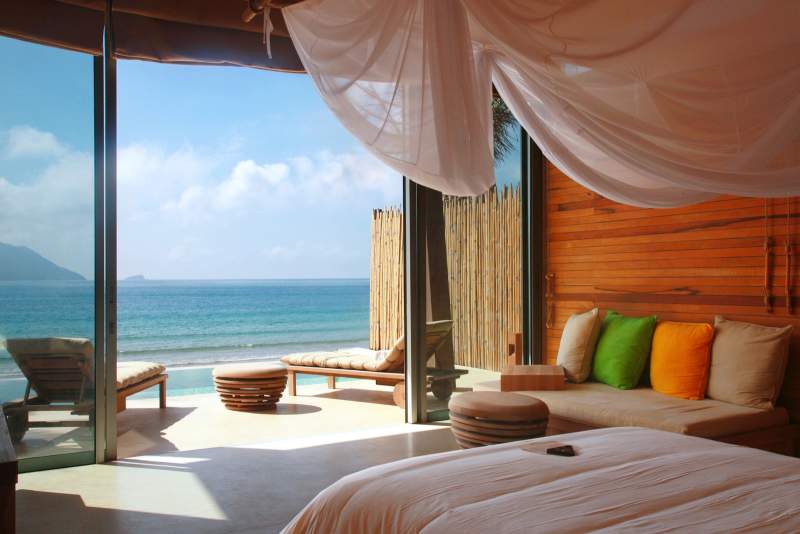 Six Senses Con Dao – View overlooking the ocean "fainting substance" (Image: Collection)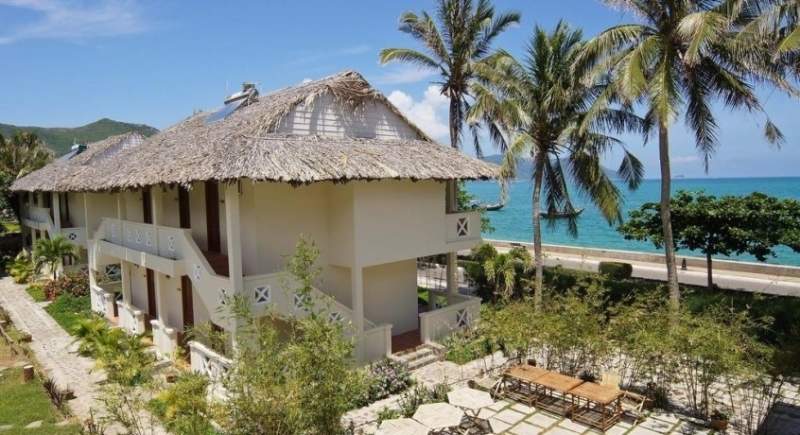 ATC – Con Dao Resort – Resort overlooking the ocean (Image: Collection)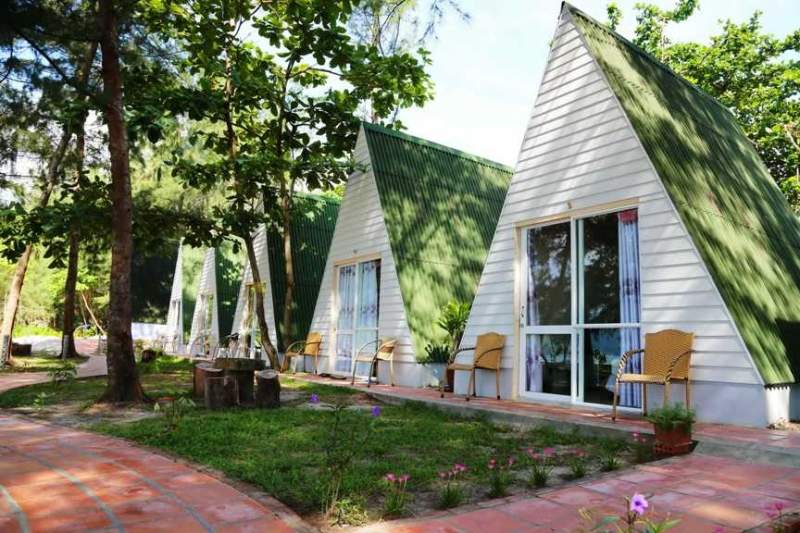 Con Dao Camping Hotel – With lovely tent-shaped bungalows (Image: Collection)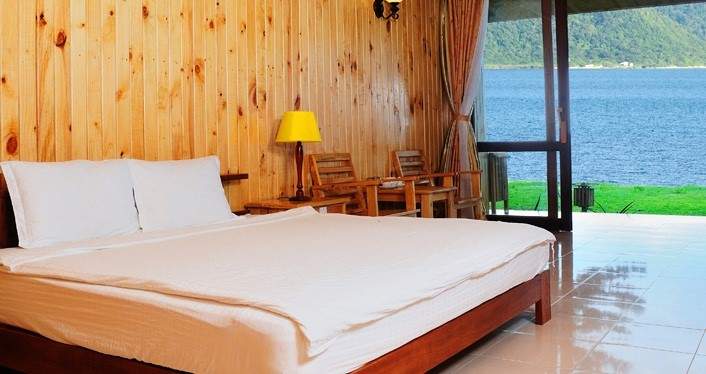 Sai Gon Con Dao Resort – Rooms are designed with wood close to nature (Image: Collection)
Above is the most comprehensive travel guide Con Dao that VietNampeace wants to send to you. Wish you have a nice and fun Con Dao trip!