Known as the city of love, Da Lat often gives visitors a romantic, peaceful feeling. In addition to famous tourist attractions, there is a unique village, imbued with the Japanese cultural beauty right on Dalat. That is the most famous embroidery village in our country – XQ Su Quan.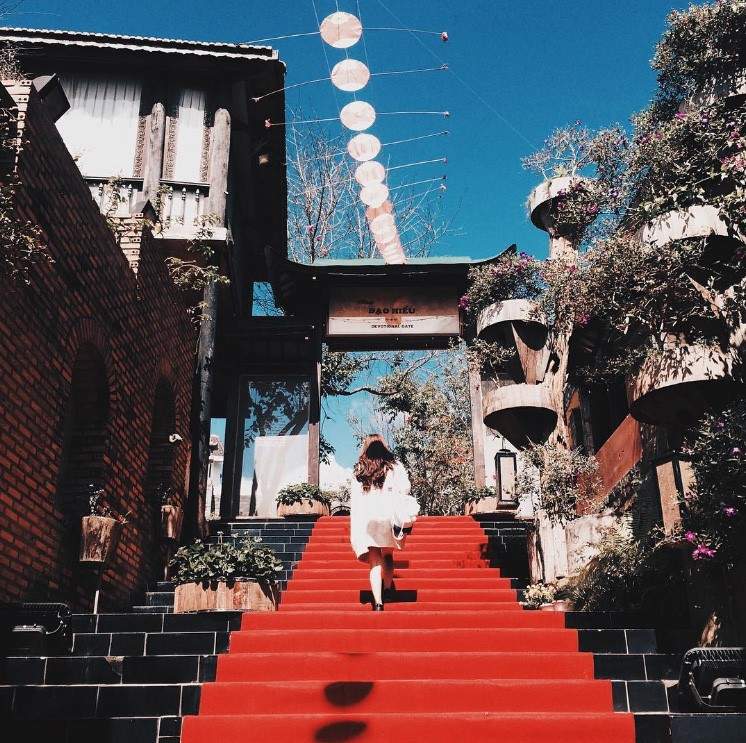 The road to this most unique village in Dalat (Photo: Collectibles)
XQ Historical Restaurant is located in the heart of Dalat City, opposite to "Dream Hill" and right next to "Valley of Love"". XQ Historical House is an attractive place to visit with a combination of unique architecture and impressive display art that gives people a sense of intimacy, coziness and imprint of ancient Hue. . Coming here, you can not only see the beautiful scenery, but also immerse yourself in the space of embroidery and admire the famous works, watch the performances of embroidery paintings, display the art and installation of statues … bring a different feeling, more unique than the tourist destinations in Da Lat .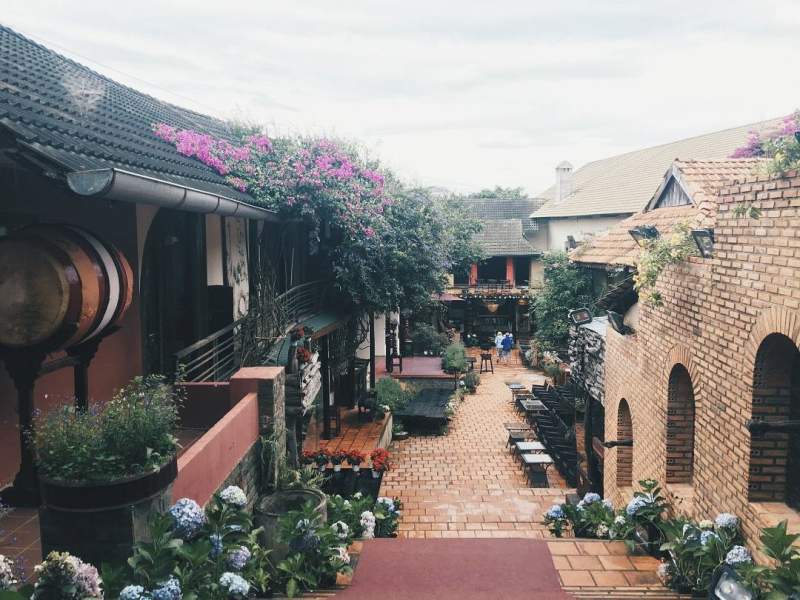 Dalat XQ Historical House (Image: Collectibles)
XQ Historical title is an abbreviation of two artists, Vo Van Quan and Hoang Le Xuan, these are the two characters who have created a new direction for hand embroidery, combining embroidery and art of painting. creating new colors for Vietnamese embroidery. In the early days of its establishment, XQ Su Quan only had a total of 20 artisans, experienced many years of development, along with ups and downs, so far XQ village has more than 3,000 embroidery workers, including more than 2000 artisans. and 6 domestic and foreign companies.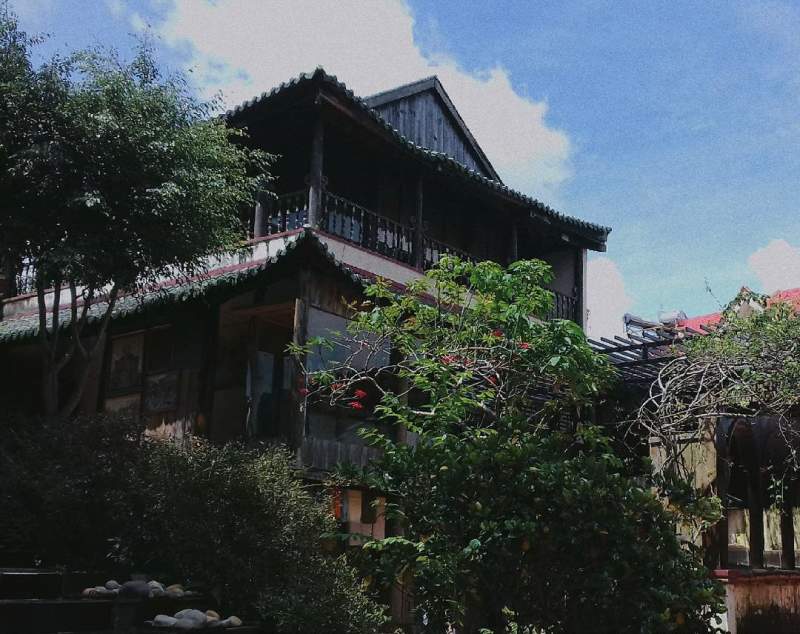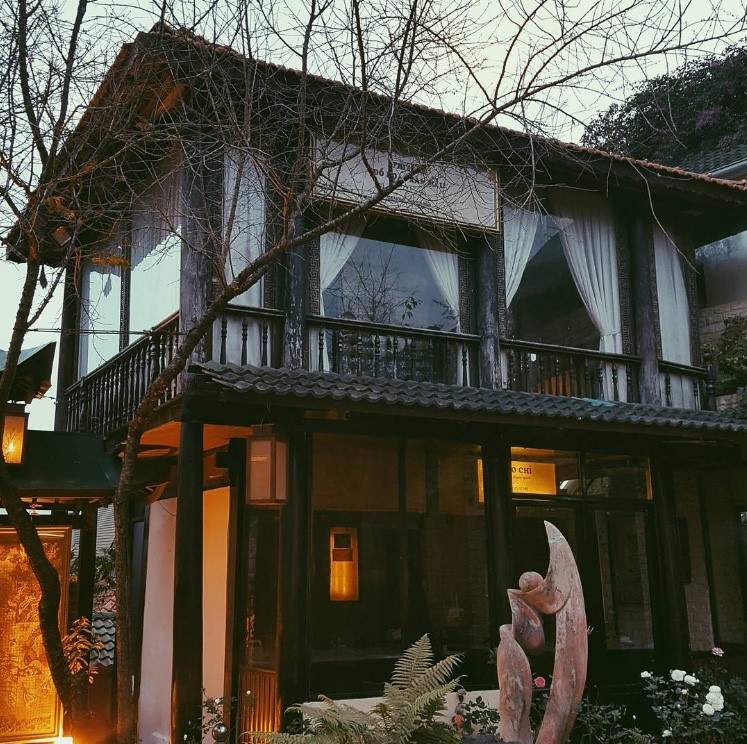 The bold old house in XQ Historical shop (Photo: Collectibles)
XQ Historical Restaurant stretches over 12,000 square meters and is built with 6 typical areas such as: Embroidery display area, sightseeing area, an area to honor embroidery artisans, flower garden of art, culinary area and an exhibition of the history of the installation of embroidery.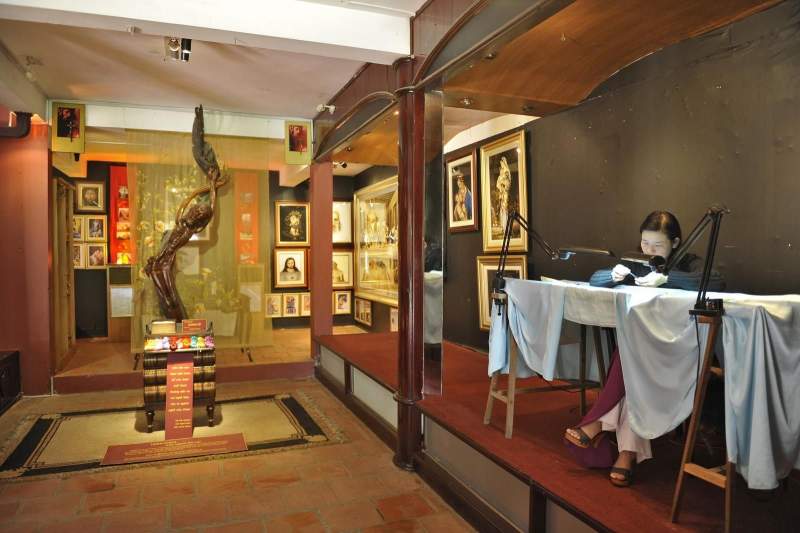 Sightseeing area and product display inside XQ Historical shop (Photo: Collectibles)
Visitors here can also feel the poetic soul, the love of the homeland, the emotions through each needle and thread. Witnessing feats of feats and solid lines to create an embroidery product. These embroidery paintings are the crystallization of art through the skillful hands of artisans.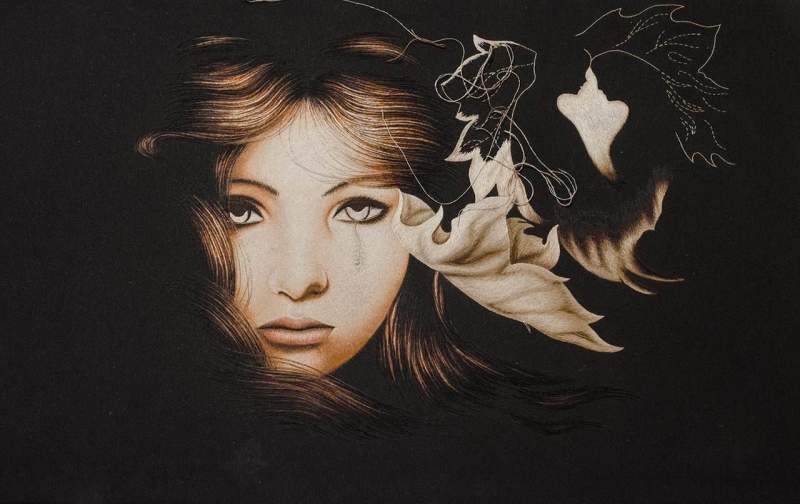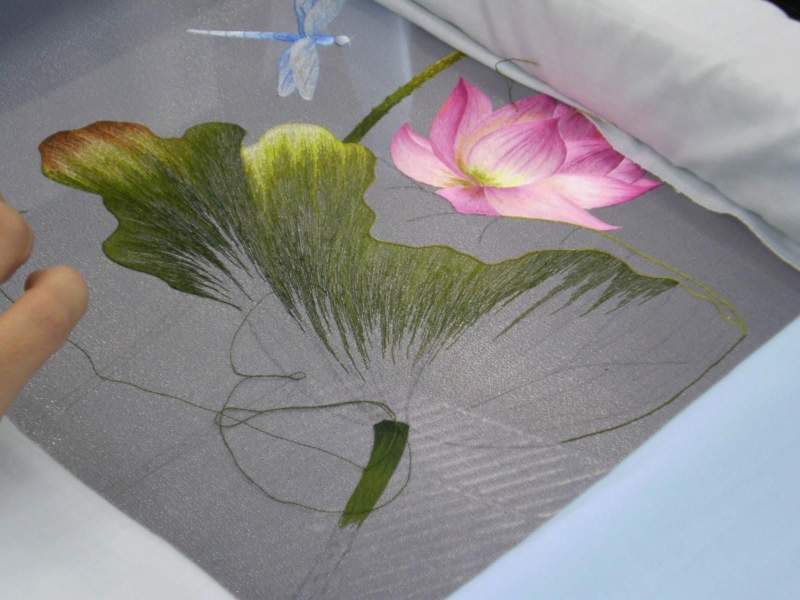 Various embroidery pictures of various shapes (Photo: Collectibles)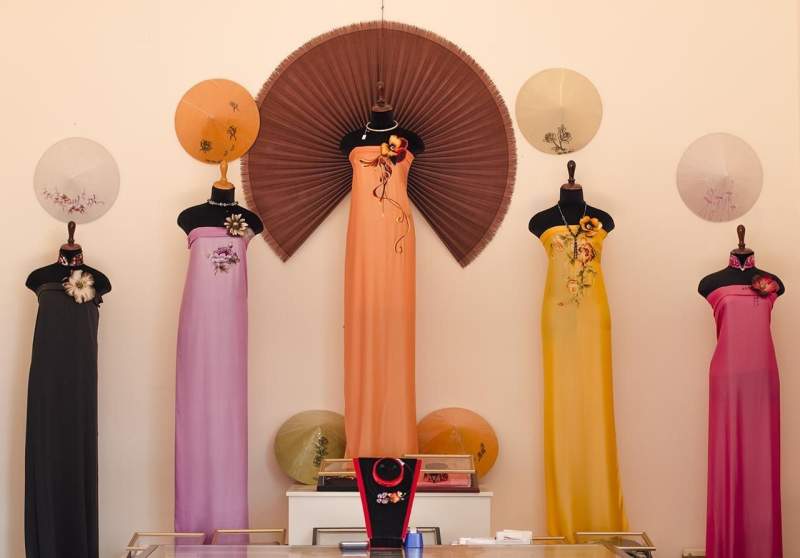 XQ embroidery lines combined with long dresses create sophistication and elegance (Photo: Collectibles)
Each work brings an art, its own appearance, conveying the soul of the artist into it. Traditional and modern beauty are harmoniously combined and luxurious. In addition to using industrial color threads, XQ Su Quan also uses silk threads with natural, smooth and smooth threads to bring a sense of comfort and closeness to customers.
Each work carries a masterpiece of the artist (Image: Collectibles)
XQ Historical shop is designed with eye-catching architecture, houses made of wood next to the cherry red apricot trees, along with the cloudy, foggy weather that makes you feel like Japan. This has attracted many young people to come here to check-in. Here 1 square meter, you can take dozens of pictures "quality" than distilled water. If you are a fan of photography, do not miss this place.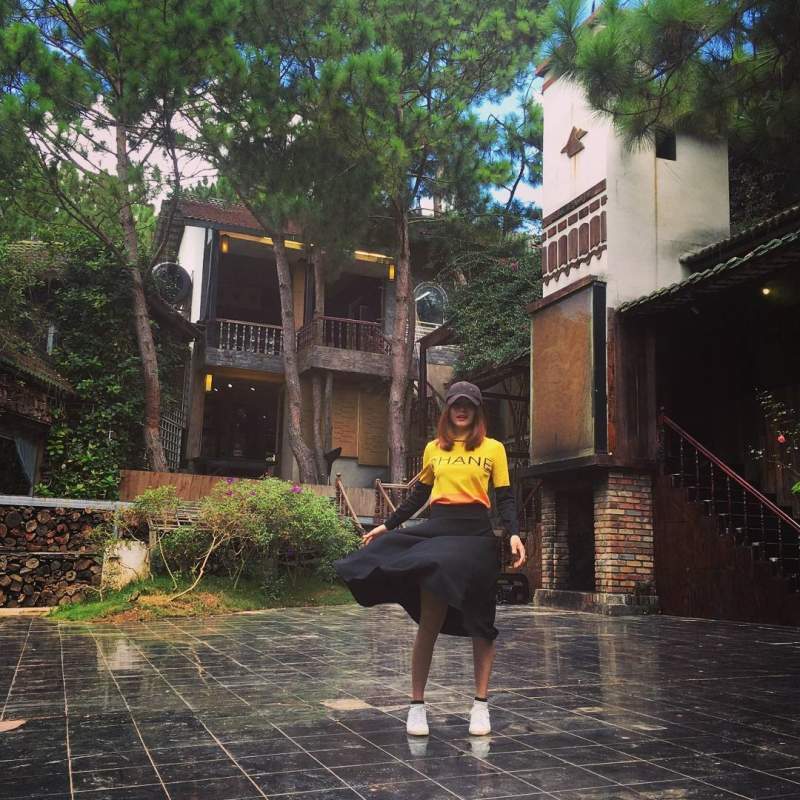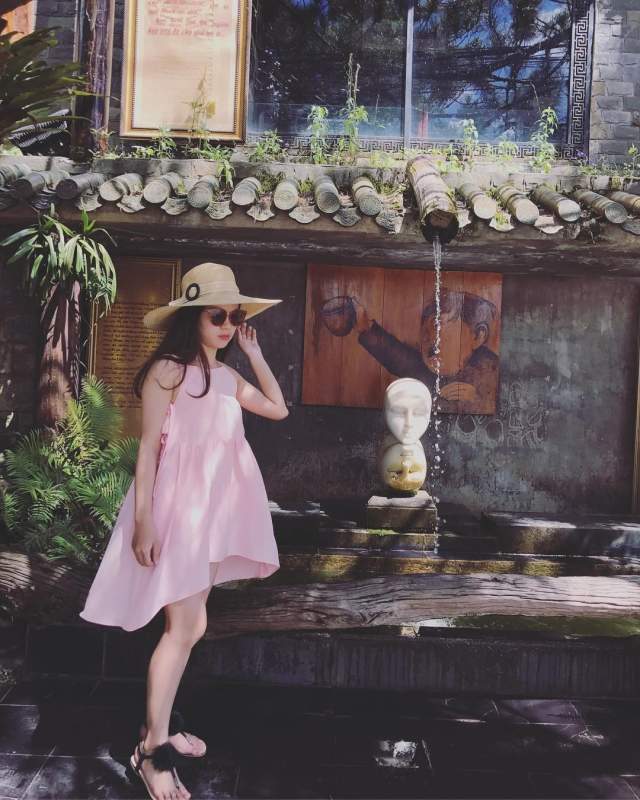 There are countless places to save your best photos (Image: Collectibles)
In the near future, if you have the opportunity to visit this "city of love", you should try coming here to feel the unique and new beauty that only XQ Su Quan can have!