Although developing tourism for a long time, Con Dao still has many unique features: taciturn, quiet, busy, many landscapes still remain wild and natural features. However, because Con Dao is a small island, the aircraft to come here is also a special type. Find out below with VietNampeace!
Information of Con Dao airport
Con Dao Airport is a civil airport in combination with military flight and operates only 12/24 hours.
Book a flight to Con Dao you will come and stop at Con Son airport located in the north, 14 km from the center of town. To move to the town you can rent a taxi with prices ranging from 300,000 VND – 400,000 VND / journey.
If traveling in groups, you can rent a car to go to the center. Car rental is about 350,000 VND / time. You can also take a motorbike taxi, but you will have to move outside the airport area.
The airline has a flight to Con Dao
Currently, only Vietnam Airlines operates a route to Con Dao. Vietjet and Jetstar are planning to open routes to Con Dao in the near future.
Type of aircraft to Con Dao
The flight to / from Con Dao is operated by ATAS-72 aircraft (a member company of Vietnam Airlines). The reason for the short runway is that it can only be operated by small ATR-72 aircraft, but cannot operate with larger aircraft.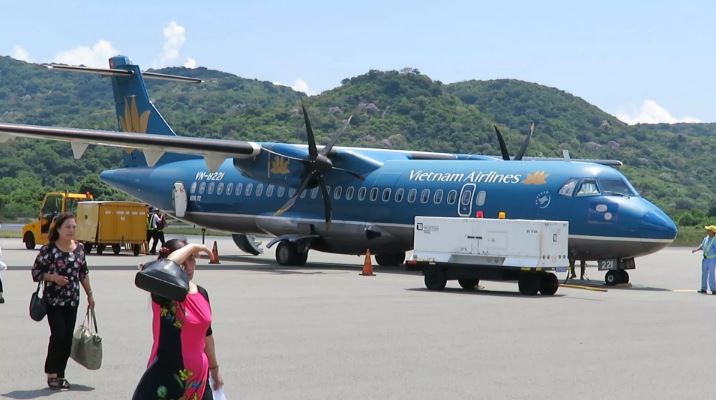 Flights
In terms of quantity, due to the small airport and the number of aircraft serving Con Dao trip to the island, there is an average of only 8-10 flights from Ho Chi Minh City / Can Tho to Con Dao. Therefore, you should schedule early to book a ticket because air tickets to Con Dao are very fast.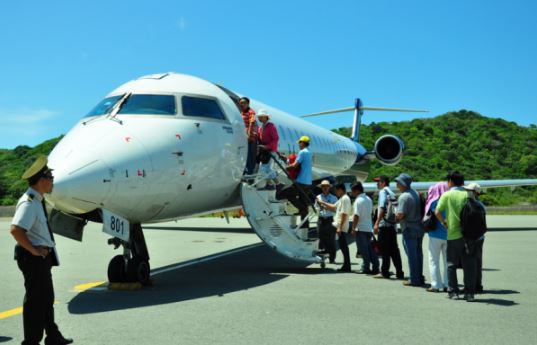 In addition, the demand of passengers flying to Con Dao is huge, but Con Dao airport has no lights at night. Therefore, the last flight from Con Dao to Ho Chi Minh City before 16h.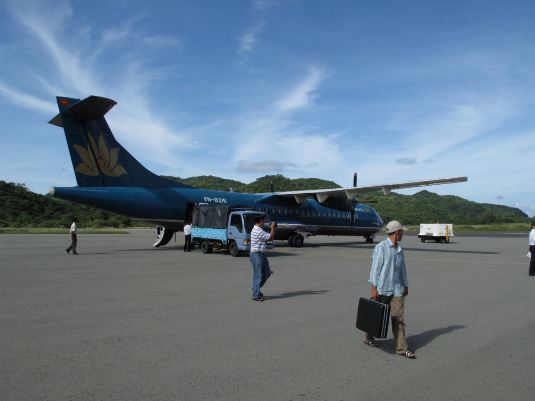 Air ticket price to Con Dao
Specific prices are as follows:
Flight Saigon – Con Dao: exploited by Vietnam Airlines with a frequency of 9 flights / day
Flight Can Tho – Con Dao: With frequency of 2 flights / day.
Because the ticket price is usually not fixed, to find a ticket to Con Dao, you should directly search for tickets on VietNampeace or contact CS via Hotline: 0963 266 688