Ben Tre coconut capital which is famous for its smooth, stretching green coconut groves, with rivers, canals and ditches, especially specialties, is reminiscent of the brand.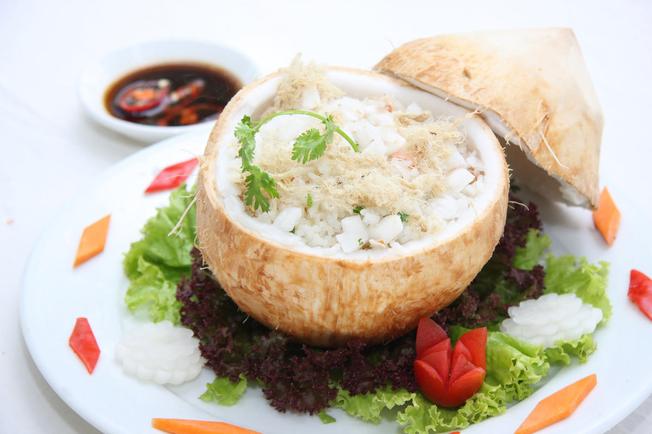 Coconut specialties (photo collection)
Coconut
Ben Tre is the land of coconut, the paradise of coconut lovers. Coconuts are grown in Tam Phuoc commune, Chau Thanh district, Ben Tre province, especially famous for green sapodilla.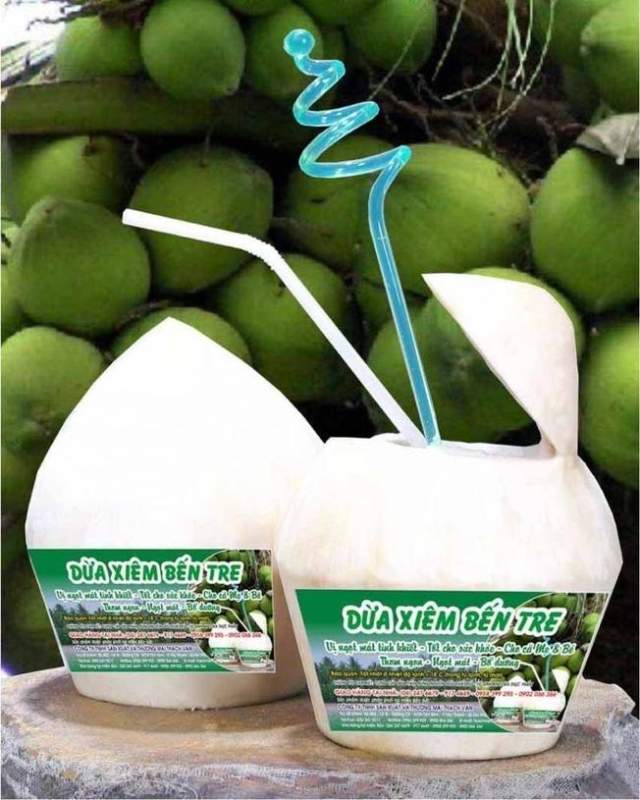 Ben Tre Coconut (photo collection)
Unlike other coconut varieties, small sapodilla coconuts, green eyes cool, water is not too sweet but not too sour, has a moderate taste, very suitable for many ages, especially for pregnant women. Coconut can be used as a beverage directly, copra can make food or make coconut jelly smooth, crunchy, attached to the childhood of those who were born and raised on this land.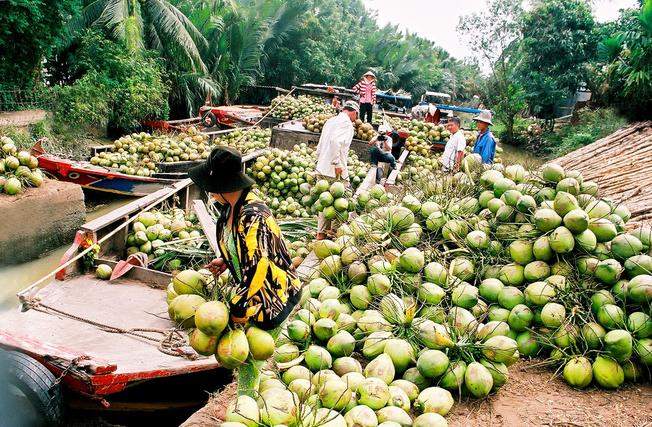 Coconut boat (Photo collection)
Coconut candy
The sweet taste of coconut blends in the toughness of the candies that have so many people. If traditional coconut candy has only coconut flavor, today, to serve the needs of enjoying and taste of each person that coconut candy has more flavors like durian, jackfruit, cacao, cashew, …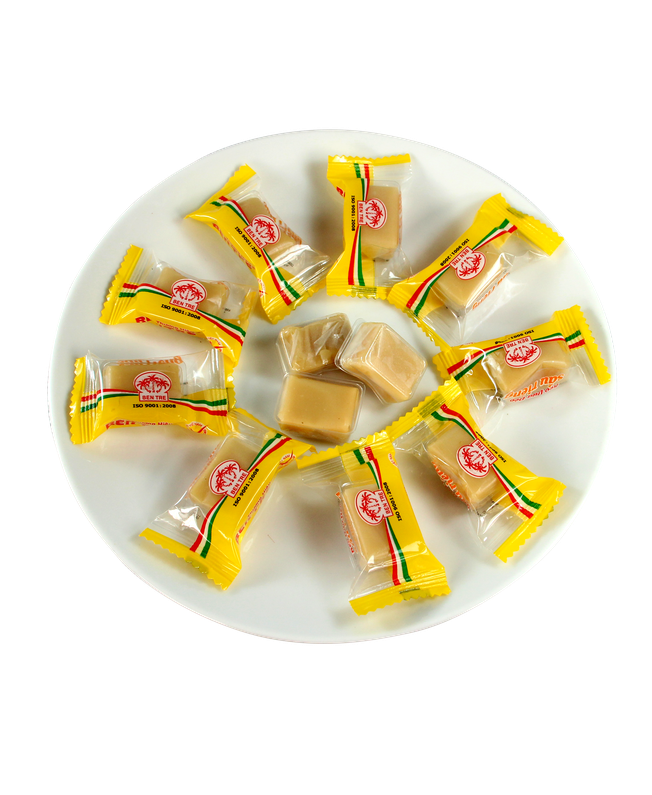 Coconut candy sweet Bui Bui (Photos collection)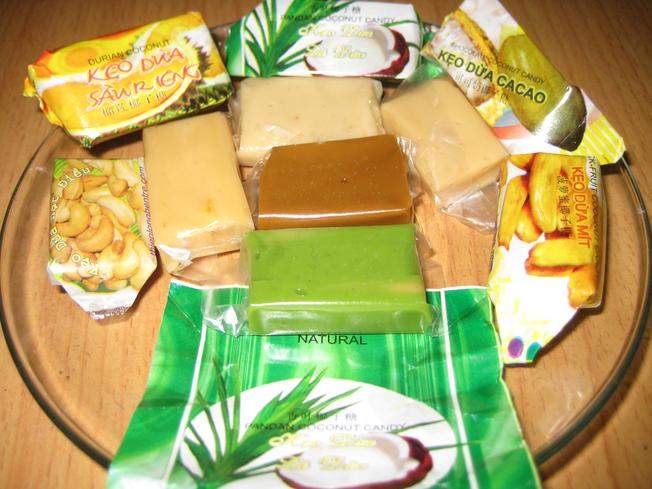 Traditional sweets (Collected photos)
Despite many variables, Ben Tre coconut candy retains its traditional flavor.
Coconut weevil
Coconut weevils are actually coconut worms, fat, white worms and the best way to enjoy them is to eat raw dips with chili sauce. However, coconut weevil is also the raw material for processing many dishes such as grilled, fried butter, steamed sticky rice … quite strange mouth and attractive to visitors.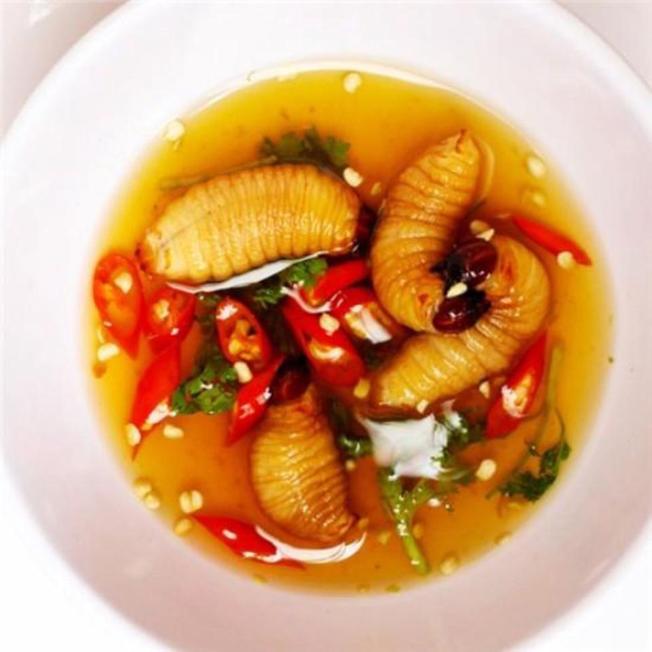 Coconut weevil (photo collection)
Food from insects can scare you, but be brave to indulge once in a coconut weevil, you will definitely be fascinated.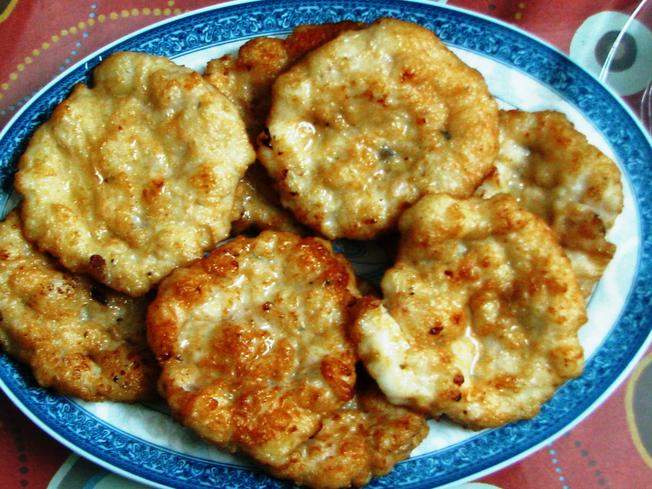 Dishes from coconut weevil (Photo collection)
Coconut mouse
Rats are one of the most "horrible" dishes in Vietnam and coconut rats are the most popular and familiar food for the people of Coconut. Unlike normal mice, coconut mice have sharp teeth so that they can absorb the sweetness from the coconut, so the mice are very fat and have many nutrients. In addition to the usual ways of enjoying such as grilling, cooking or storing coconut, steamed coconut meat in a rice cooker is really a gourmet's choice.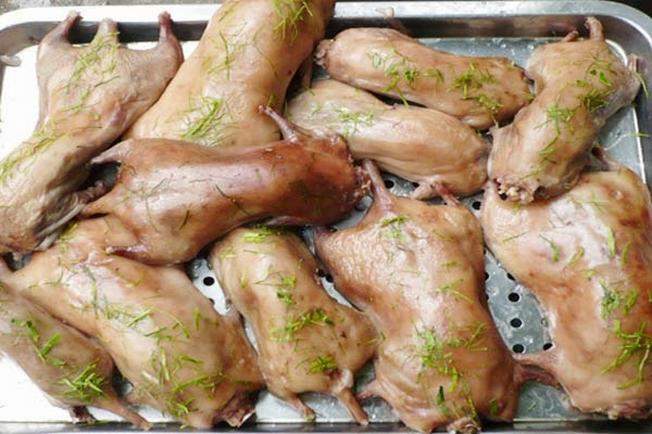 Fatty coconut mouse (Photo collection)
Snail fried coconut milk
Coconut stir-fried snail is not a strange dish in all regions of the country, but the special feature of this Ben Tre specialty lies in the thick, white coconut sauce, blended with the pungency of chili, the rich taste of Snails, all create an unforgettable taste for visitors.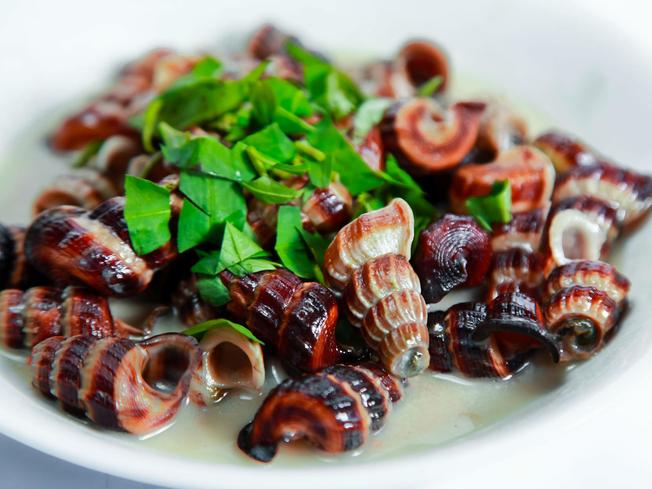 Coconut fried snail (Photo collection)
Coconut water fish
Just like fried snail with coconut water, coconut fish is processed in clay pots, can be stored by straw or fire, the smell of straw smoke mixed with the faint coconut smell when opening clay pots really attracts visitors.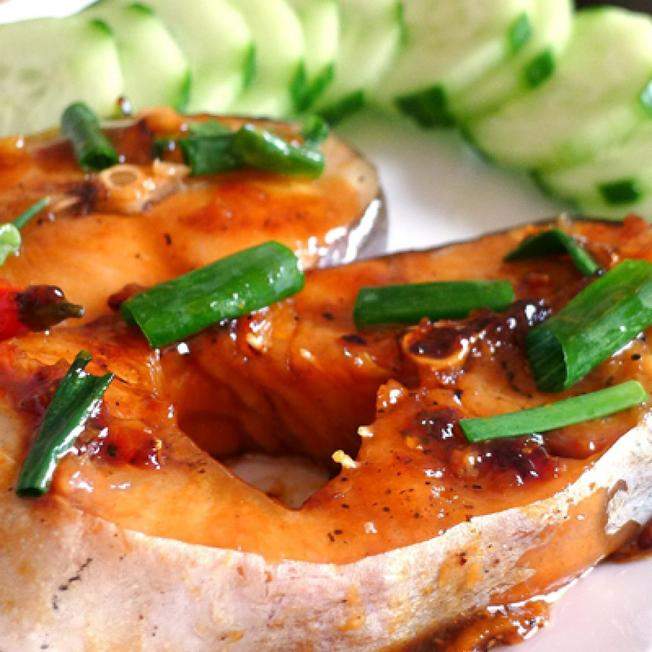 Coconut braised fish (Photo collection)
Ben Tre is a land of rivers and canals with a rich source of natural fish, bringing the aftertaste of the country and the flesh filled with coconut aroma of fleshy, sweet, sweet of the land of the West.
Coconut wine
Coconut wine captivates people rather than making people drunk like other wines. The aroma is passionate, sweet, cool and pure as the life of the people here.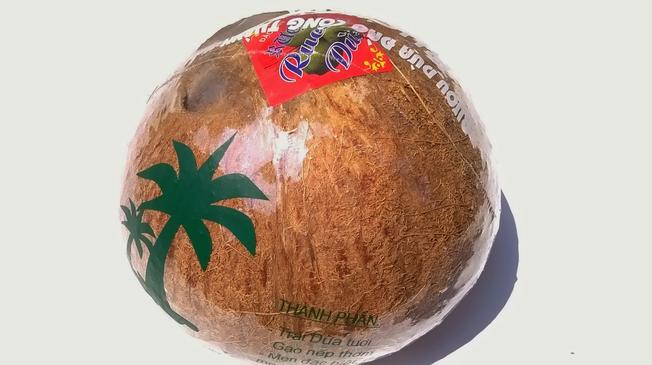 Coconut Wine (Collected Photo)
Bananas Beating
The childhood of the children here has been attached to this strange but rustic food. People often choose the green bananas to bake, until the peel turns yellow, put it into a plastic bag, crush and then bake until continue to turn the yellow flesh of the banana to be able to enjoy with the juice. Coconut has been boiled and chopped onions.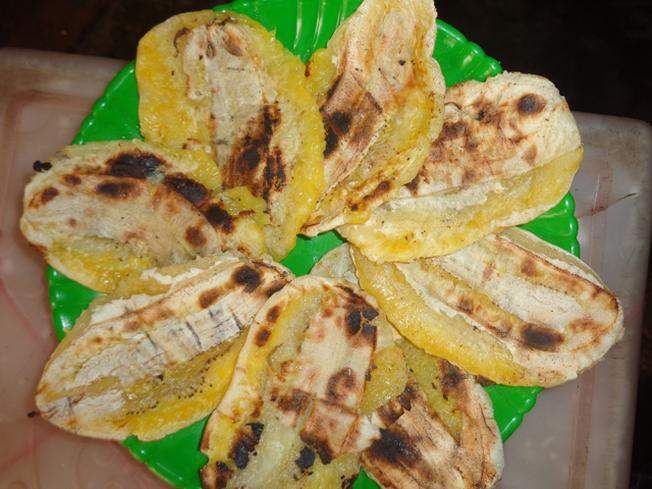 Banana with coconut dots (Photo collection)
Bananas are quite suitable for enjoying on rainy days or cold days that make people feel warm again.
Bread dough soup
Also known as rice flour soup, Ben Tre often cooks with ducks and ginger fish sauce. Banh Canh is chopped to taste, the broth is milky, slightly comparable of rice flour, making many people think of the North porridge.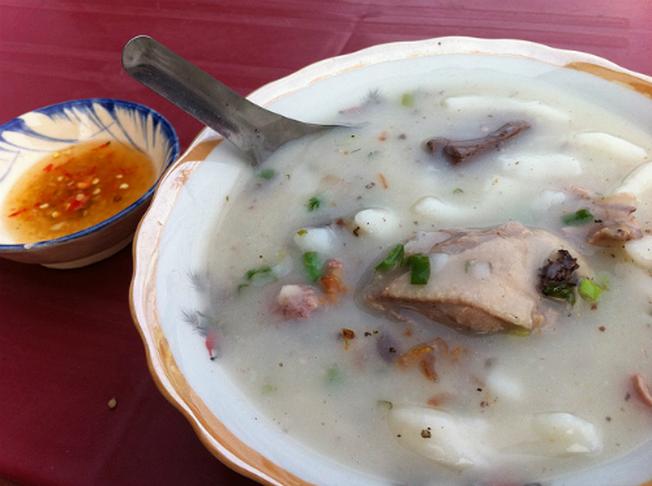 Bread with dough soup (Photo collection)
Rice snail pancake
Rice snail pancake is a typical snack of Ben Tre, especially in Phu Da islet, where a huge amount of rice snail is concentrated. Rice snail is the raw material to replace shrimp meat, bean sprouts, herbs; Just a spoonful of rice snails and pickles, rolled in the leaves, you will enjoy the full flavor of Ben Tre.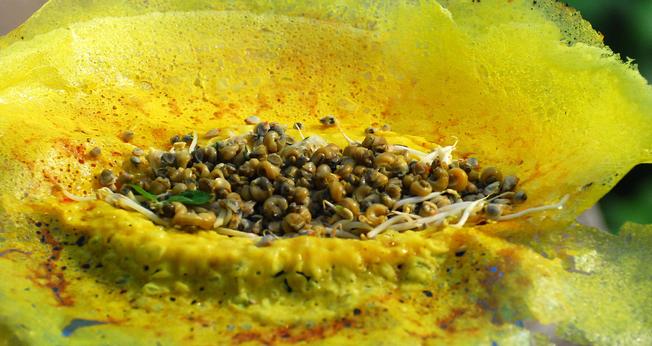 Signature pancakes (Photo collection)
Coconut rice
White plastic rice combined with the sweetness of coconut water will be an interesting experience with Ben Tre flavor.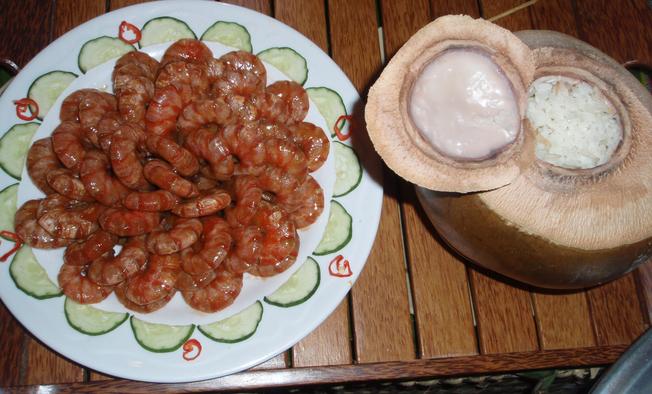 Coconut Rice (Collected Pictures)
Ben Tre is the land of coconut, the evocative dishes reminiscent of coconuts and the smooth green gardens with canals and monkey bridges will be a new destination in your travel journey.